**Full Disclosure: This shop has been compensated by Collective Bias, Inc. and its advertiser. All opinions are mine alone. #The7thMinion #CollectiveBias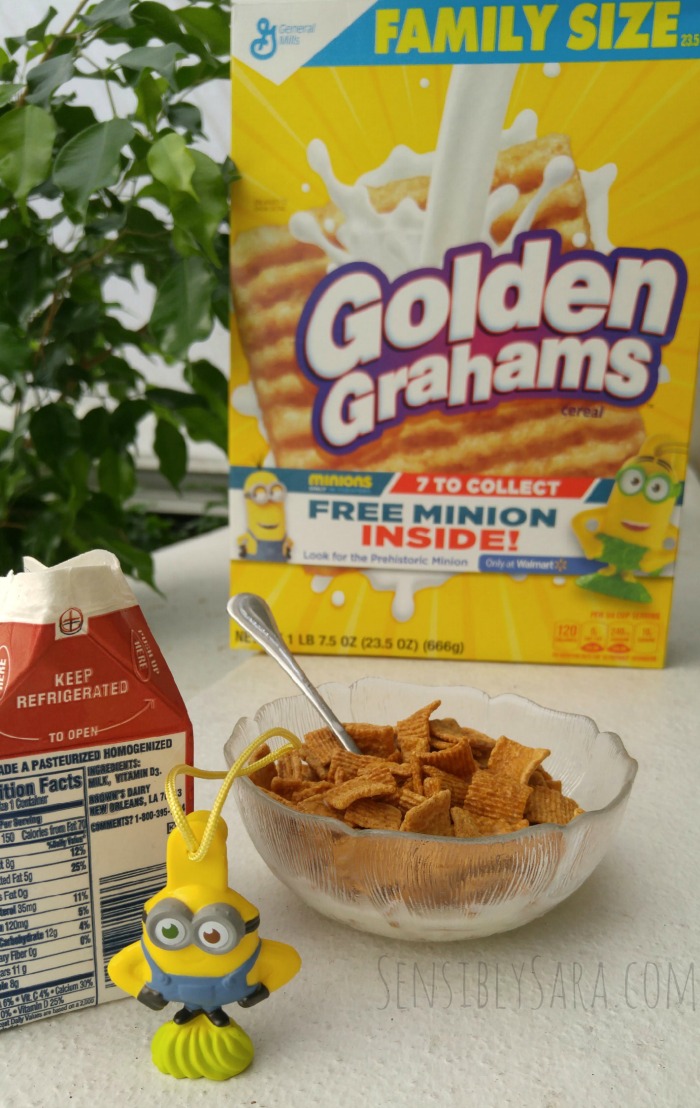 Do you remember what it felt like to find the toy in a cereal box?
I do!  I was always so excited to open a sealed box of cereal because it meant I could find the toy first!  (This is a secret you can't share, but I used to tell my sister that the cereal didn't come with a toy – even though the box said it did – so I didn't have to share with her!!)
For the most part, my boys don't know what it's like to experience the joy that comes with finding a toy in the cereal box.  However, with the upcoming release of the Minions movie, they can now hunt for the 7th, and final, Minion toy in specially marked packages of General Mills Cereal exclusively at Walmart.
My boys love Minions!  They like to attempt to make minion sounds, play with minion toys and watch anything minion-related so, as you can imagine, they thought the cereal was great!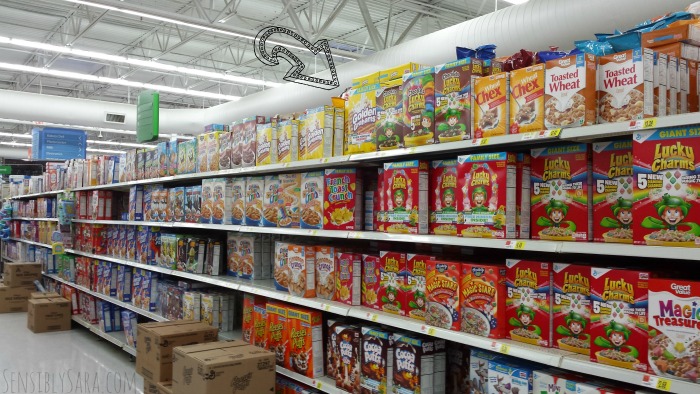 Just last year, my husband and I set a Saturday morning rule – DON'T get out of bed before your alarm clock says 8am.  For the most part, it's worked well.  When it's failed, I've told James to make bowls of cereal for himself and Colin.
In the past, I've prepped the supplies beforehand.  I'd put cereal in sealed bowls on the counter and pour milk in a smaller container (so as to avoid spillage) and put it back in the fridge.  But I feel like James is old enough to handle pouring both the cereal and the milk without me babying him.  So last weekend, after I'd bought two of these new specially marked boxes of Golden Grahams, he had to do it all on his own.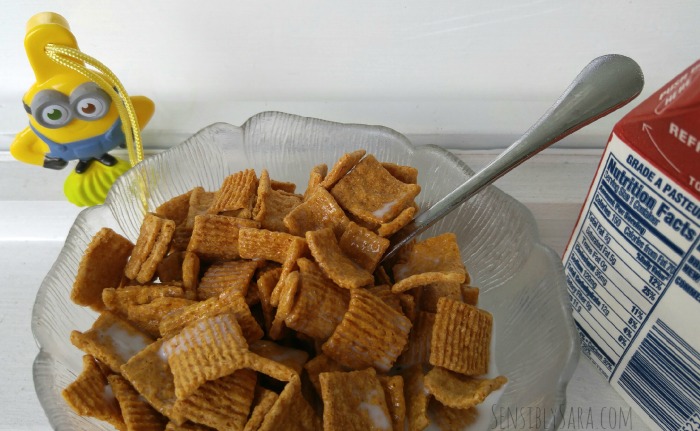 He did a great job!  There were no spills and after he cleaned up his own space, he helped Colin.
James said he opened the cereal before he got the bowls down, so Colin found the toy.  Luckily, we have two boxes so he can have the one from the next box!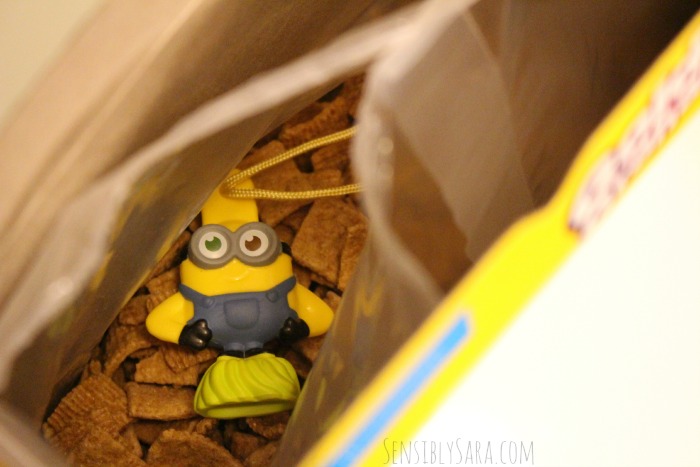 Colin said it was 'SO COOL' to find a toy inside the box and he doesn't want James to have the next toy because these Minions connect together!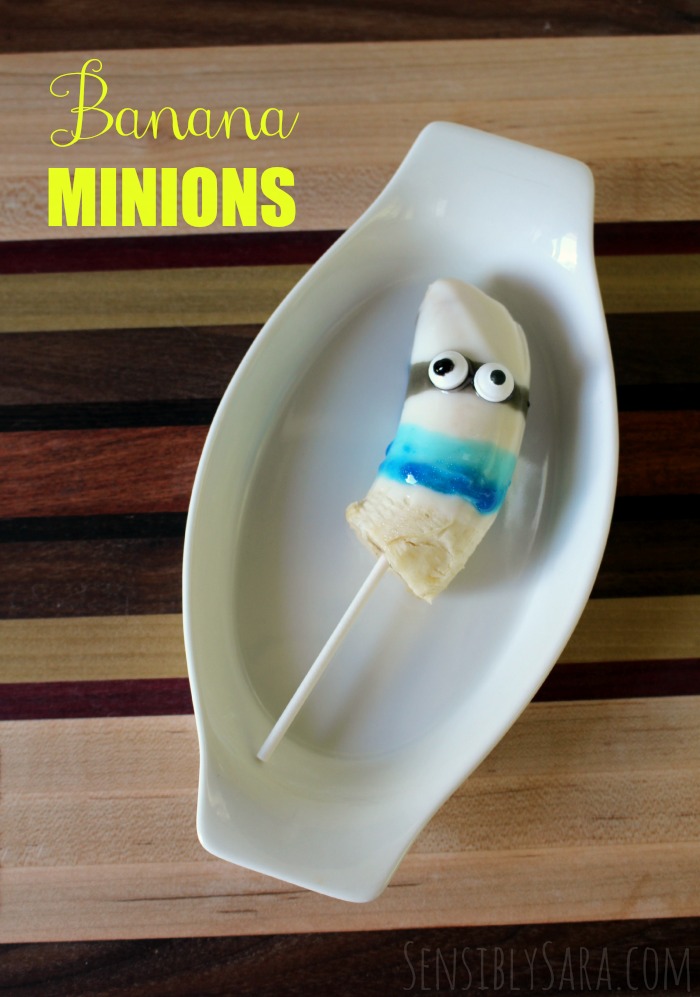 We recently made Banana Minions that would pair nicely with the Golden Grahams, but the boys didn't want to mess with finding everything they needed.
What was your favorite part about finding toys in cereal boxes?