How often do your kids ask to play games on your phone?
At my house it's almost a daily occurrence.  For the most part, I don't mind letting my kids play on my phone.  But there are plenty of games that take up too much space, aren't kid friendly or just plain don't work.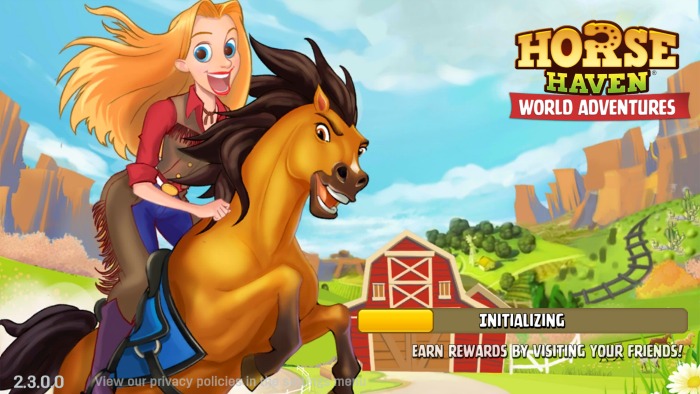 When the folks at Ubisoft asked if I'd review Horse Haven World Adventures, I agreed.  I wanted to make sure the app was a functional and kid-friendly addition to our games folder.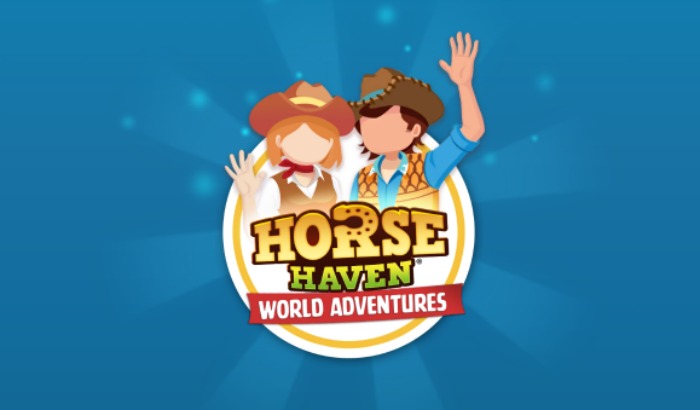 About Horse Haven World Adventures: 

The world is yours, make it the perfect horse haven!  Create and manage a dream horse farm spanning multiple exotic sites all over the world.  Raise the perfect horse companion and join together in fun steeplechase races and activities!

 – Create your dream horse haven around the world: a majestic ranch in the USA, a charming stud farm in France.

 – Raise the best horses: pet, nurture, feed, and groom your equine friends to help them grow from foal to adult!

 – Breed dozens of horses from the most famous ones: Standardbred, Quarter horse, Mustang, Appaloosa. 

 – Mate your champions with your friends to unlock the rarest and best horses!

 – Customize your horses with stylish saddles and fancy leg wraps.

 – Capture and share their best looks with your friends.

 – Run steeplechase around the world and compete in the most gorgeous backdrops: Mexico's pyramid valley, Russia's snowy plains, Japan's cheery blossoms.

 – Challenge your friends to win trophies and climb the daily leaderboards!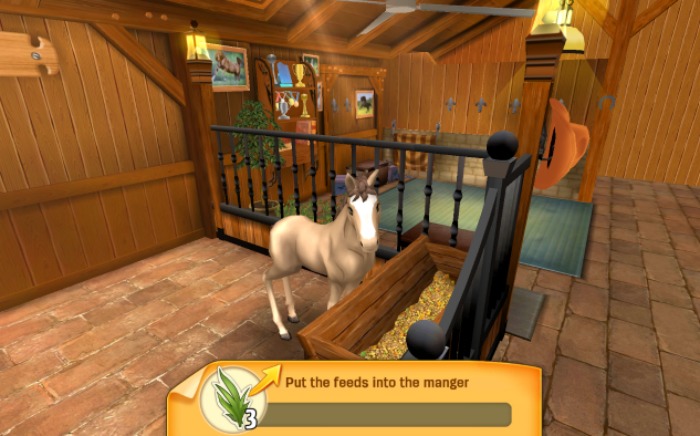 Horse Haven is a fun game – and really rather addicting.  I played up to level 8 (at which point I was out of coins and stuck!) in just a few hours.
This video does a great job of showing how to play the game.
I really like how easy it is to play Horse Haven.  There are plenty of visual cues as well as written directions. I haven't given my kids a chance to play yet but I think they'll like it, too.
Colin might have a hard time with parts of the game just because some of the words are too big for him.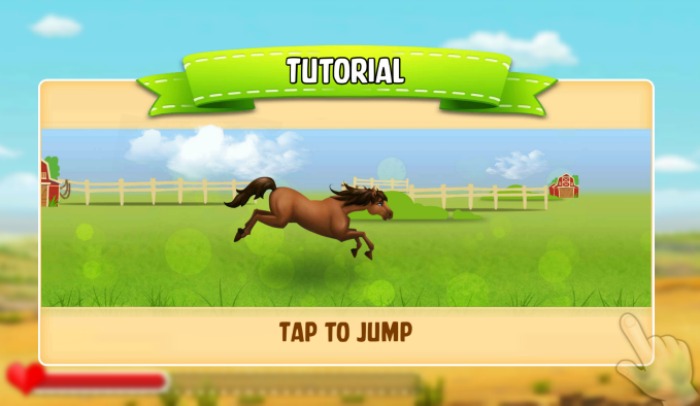 Once your horses are grown, you can race them in steeplechases to earn coins.  But make sure they have energy or you'll have to make an in-app purchase to be allowed to race them.
The girl on the left side is where you'll find the quests.  When you finish a quest, you can claim your 'prize' – in the form of coins and stars.  I can't figure out what the exclamation point is for because there isn't one when you click on the girl.  It's not enough to deter me from playing, though.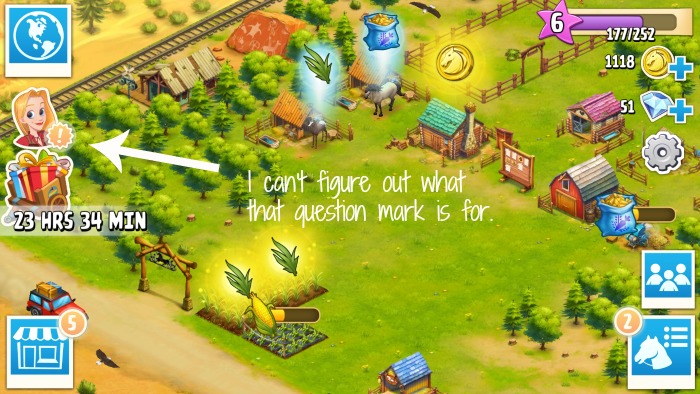 Horse Haven is a large app, but I think it's worth it.  The game works well and it's very family-friendly!
Do you know someone that would enjoy Horse Haven?
Horse Haven World Adventures is free to download for your iOS and Android tablets and smartphones.