I've been MIA for awhile now – sorry about that! I was (and still am!) learning to juggle a full-time job with being a mom, wife and athlete – all while also finding time to create new content for you all. It's been crazy for sure! BUT I'm back with a fantastic DIY project for you – Coconut Oil Sugar Scrub!
During the winter months, my hands and legs are so dry/itchy and cracked. It doesn't matter how much or what type of lotion I use, nothing helps. But just before Christmas break, a co-worker gave me a jar full of coconut oil sugar scrub and it was pure MAGIC. I had to have the recipe so I could make more but I also knew you'd want to try it for yourself!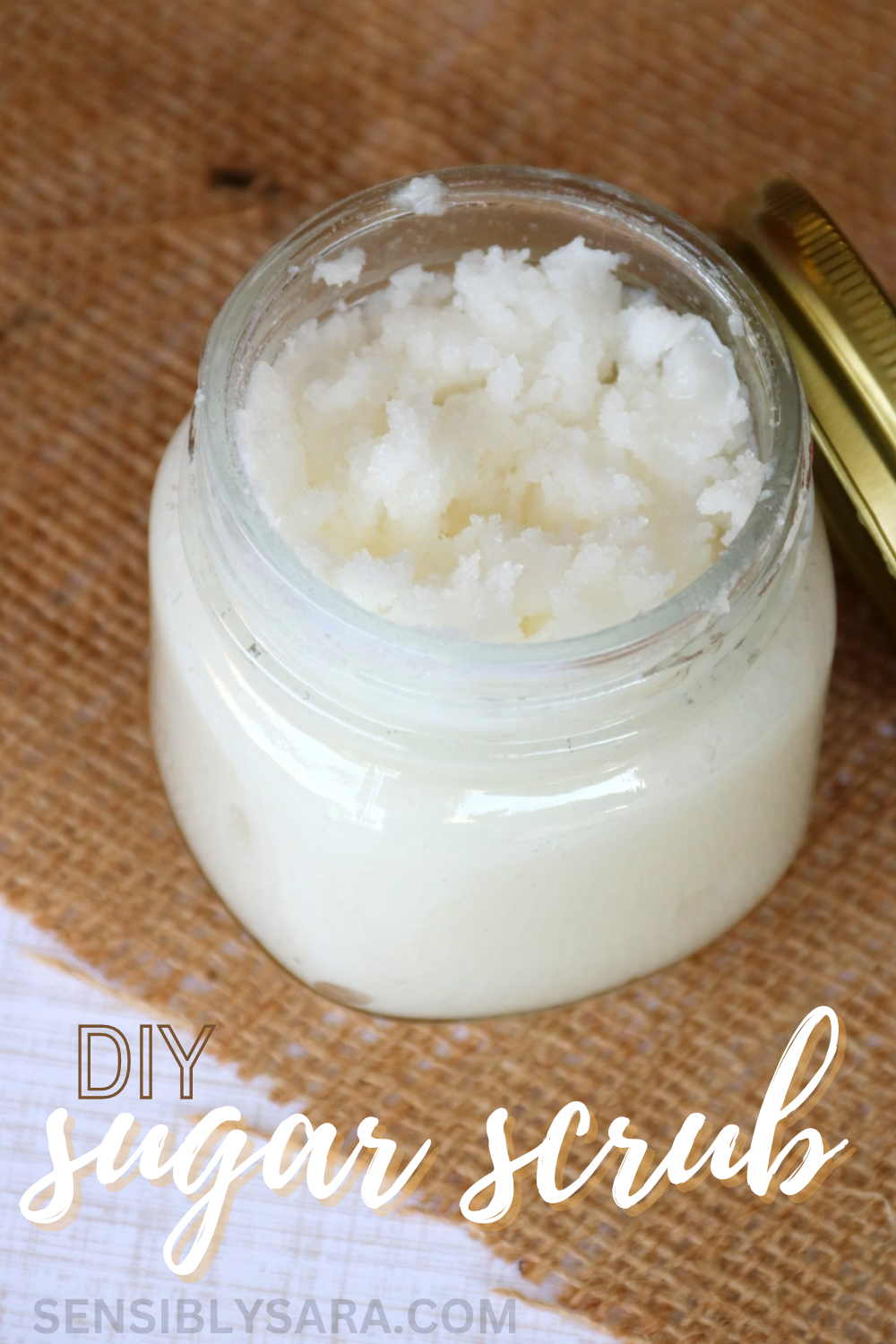 **Full Disclosure: This post contains affiliate links. I may earn a small commission at no cost to you.
DIY Coconut Oil Sugar Scrub –
Ingredients:
Directions:
Place one cup of coconut oil in a microwave safe container.
Heat for 30 seconds – 1 minute without over-heating.
Add 1 cup sugar to the oil.
Mix well (with your hands or a spoon).
Optional: add essential oils – as much or as little as you'd like. And mix until incorporated.
Pour into storage containers.
Gift away!
Note: Multiply this recipe as desired but keep the 1:1 ratio.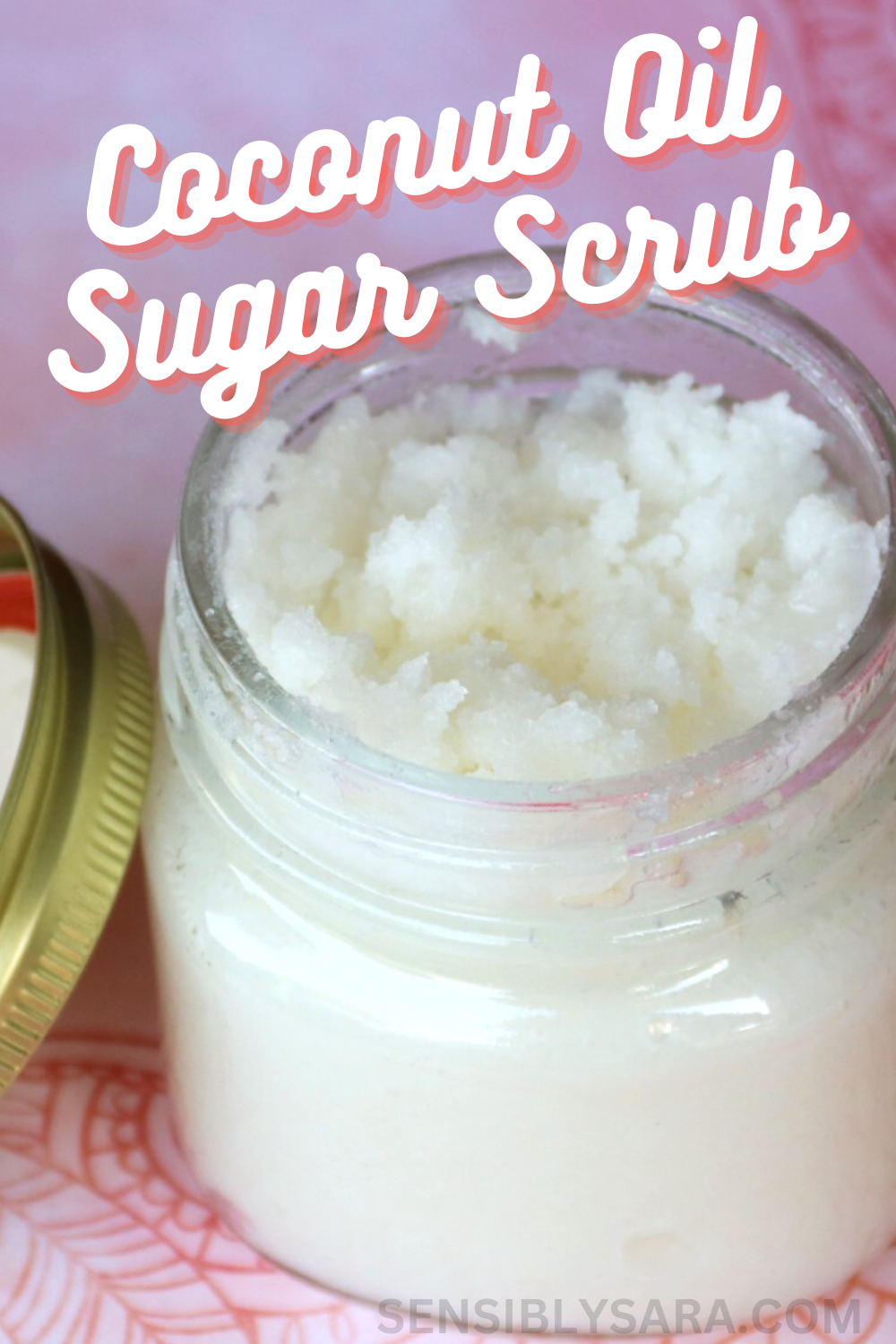 To use the Coconut Oil Sugar Scrub, scoop out as much as you'd like from your jar and massage into your skin. (This is the very last thing I do in the shower.) Pat skin to dry. I love how the coconut oil soaks into my skin throughout the day (or night) without making me feel slimy.
My favorite scent is Wintergreen and Orange but there are so many possible combinations. Get creative! Or don't, because the scrub is just as nice with absolutely no essential oil added.