**Full Disclosure: This post contains affiliate links.
I really enjoy chocolate and peanut butter so I decided to play around to find a recipe that couldn't be passed up. These Chocolate Covered Hearts are filled with a peanut butter marshmallow fluff and are absolutely delicious!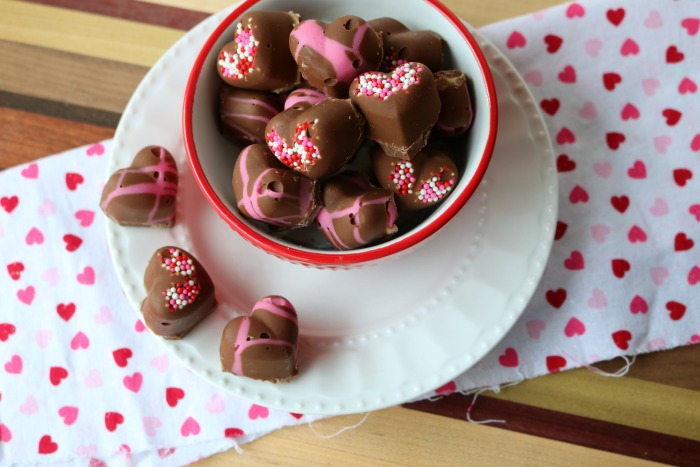 Homemade Valentine's Day Chocolate Covered Hearts –
Ingredients:
1/2 cup Marshmallow Cream
1/2 cup Creamy Peanut Butter
1/3 cup Butter, softened
1/4 tsp Salt
1/2 tsp Vanilla
1 cup Powdered Sugar
1 – 2 tbsp Milk
1 bag Milk Chocolate Melts
Sprinkles – optional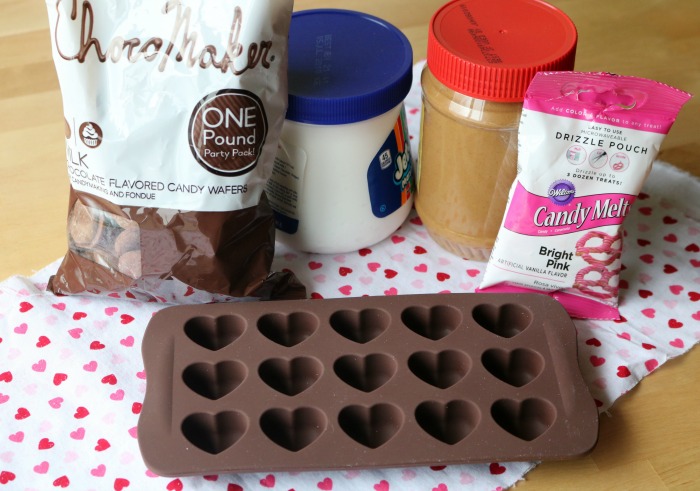 Directions:
Set the silicone tray of your choice on parchment paper (it's much easier to clean up!).
If you want to use sprinkles or add colored drizzle, add them to the tray now.

Heat half of the milk chocolate melts as directed on the package.
Pour the melted chocolate over the tray and fill all the compartments.
Dump the tray over the chocolate bowl and shake it out, leaving just thin layer of chocolate in the heart.

Place the tray in the freezer while you make the peanut butter fluff.
Mix marshmallow cream, peanut butter, butter, salt, vanilla, powdered sugar and milk until smooth.
Remove tray from freezer, fill each compartment with peanut butter fluff and put back in the freezer for 15 – 30 minutes.

Just before you take the tray out of freezer, heat the other half of the milk chocolate melts until smooth.
Spread the chocolate over the tray and re-freeze.
Pop the chocolate hearts out of the tray.
Serve and enjoy!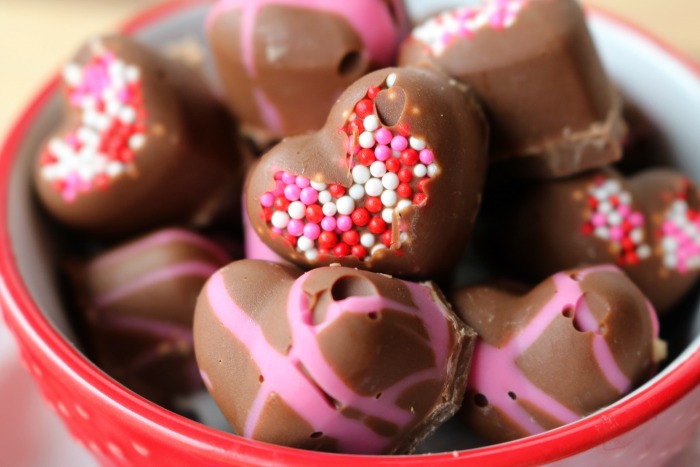 At over 100 calories a piece, the chocolate covered hearts cannot be considered healthy but they are a fun treat for Valentine's Day, birthdays or any other occasion.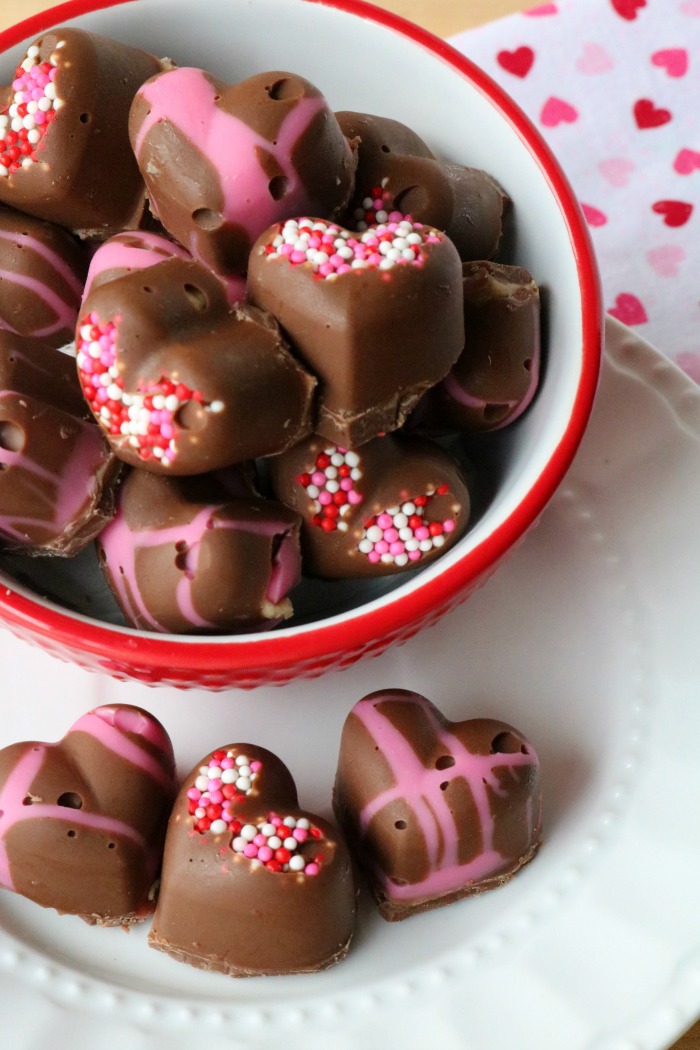 Try these Chocolate Covered Hearts filled with Peanut Butter Fluff!