With COVID-19 still wreaking havoc all over the place, Halloween parties are pretty much out of the question. That said, I wanted to make something fun for my boys' lunches leading up to Halloween which lead me to this Chocolate Marshmallow Green Goo Rat Dessert! I know they are a little creepy with the red eyes but they are also so cute, easy to make and quite tasty.  I was inspired by the Chocolate Covered Hearts I made for Valentine's Day several years ago.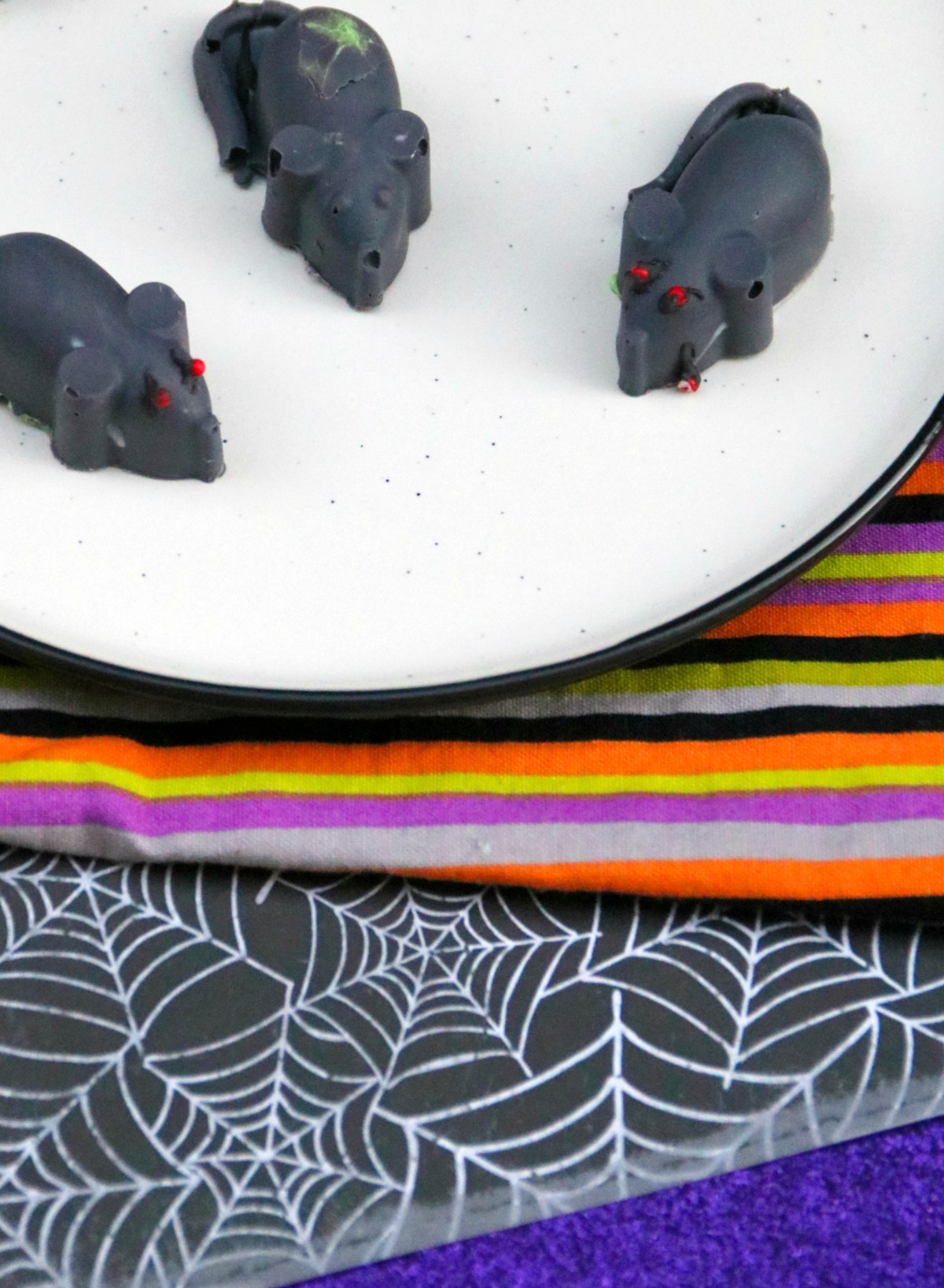 **Full Disclosure: This post contains affiliate links. I may earn a small commission at no cost to you.
Chocolate Marshmallow Green Goo Rat Dessert –
Ingredients:
White Chocolate Melts
Black Chocolate Melts
Marshmallow Fluff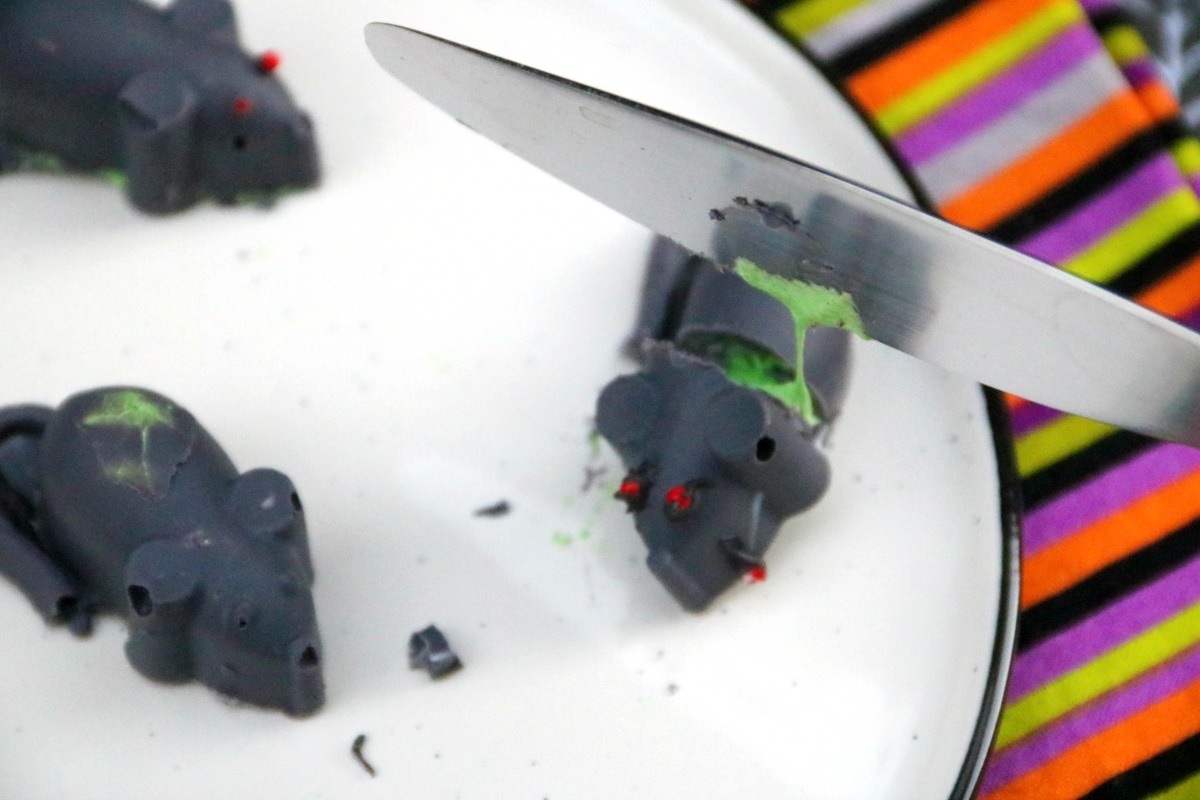 Directions:
Mix chocolate melts to the grey color you desire.
Add a few drops of green gel food coloring the the marshmallow fluff and mix until incorporated.
Place red sprinkles in the eye spots of the rat mold. (Alternatively, you could place the red eyes on after step #9 or leave them off completely.)
Pour the melted chocolate over the tray and fill all the compartments.
Dump the tray over the chocolate bowl and shake it out, leaving just thin layer of chocolate in the rat.
Place the tray in the freezer until the chocolate has hardened.
Fill each rat with the green marshmallow fluff and freeze again for about 15 minutes.
Spread the chocolate melts over the tops of the rats and re-freeze.
Pop the chocolate marshmallow green goo rats out of the tray.
Serve and enjoy!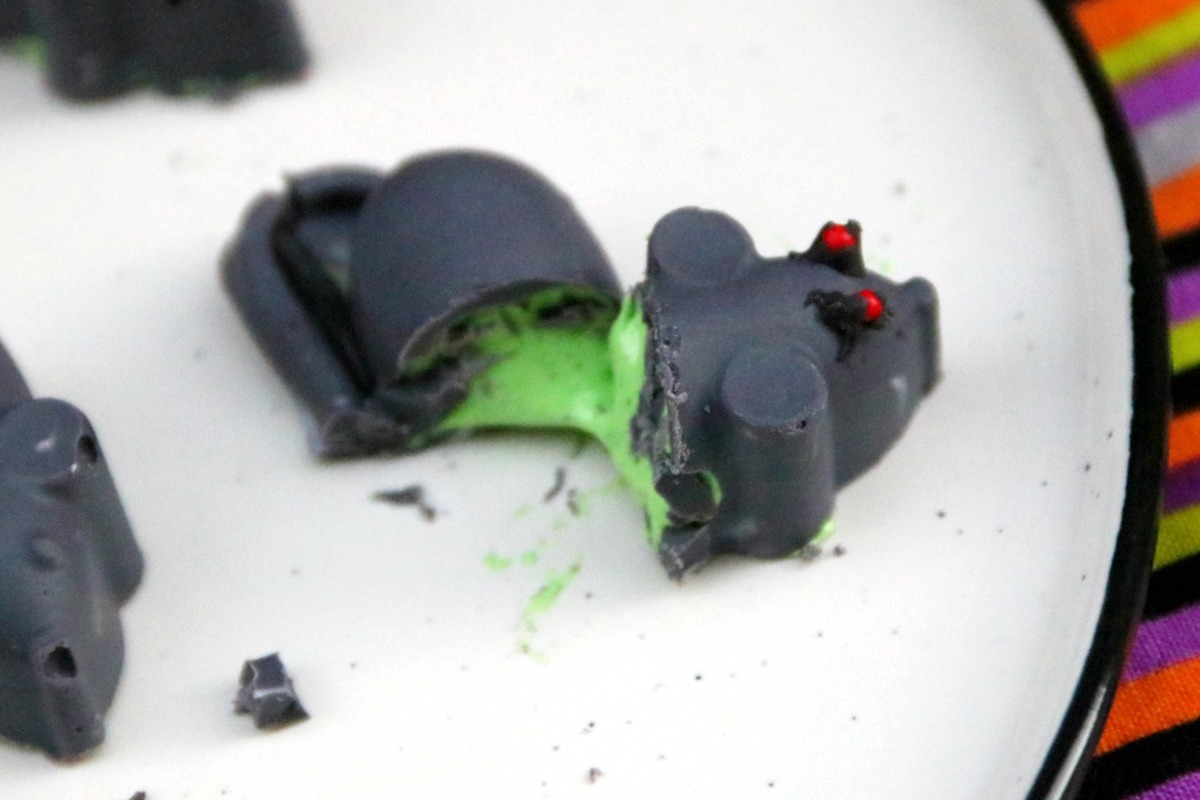 Will you make this rat dessert for your family and/or friends this Halloween season? I think they'll get a kick out of 'em! And, when we can have parties again, they'll be perfect on any Halloween dessert table.