Valentine's Day is just two weeks away, can you believe it?! Making good food choices with all the deliciousness that comes out this time of year can be tough. But Skinny Chocolate Tarts contain just 57 calories each when you use light cream cheese and light Cool Whip. Plus, you won't feel like you're missing out on anything when you enjoy these tarts because they are flavorful and incredibly appetizing.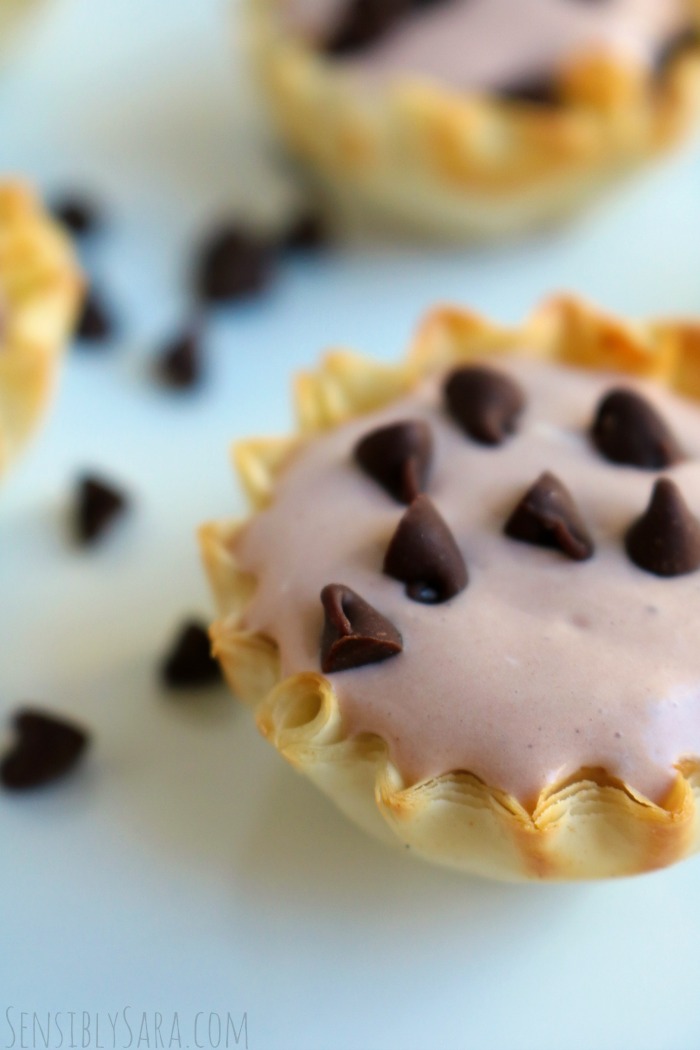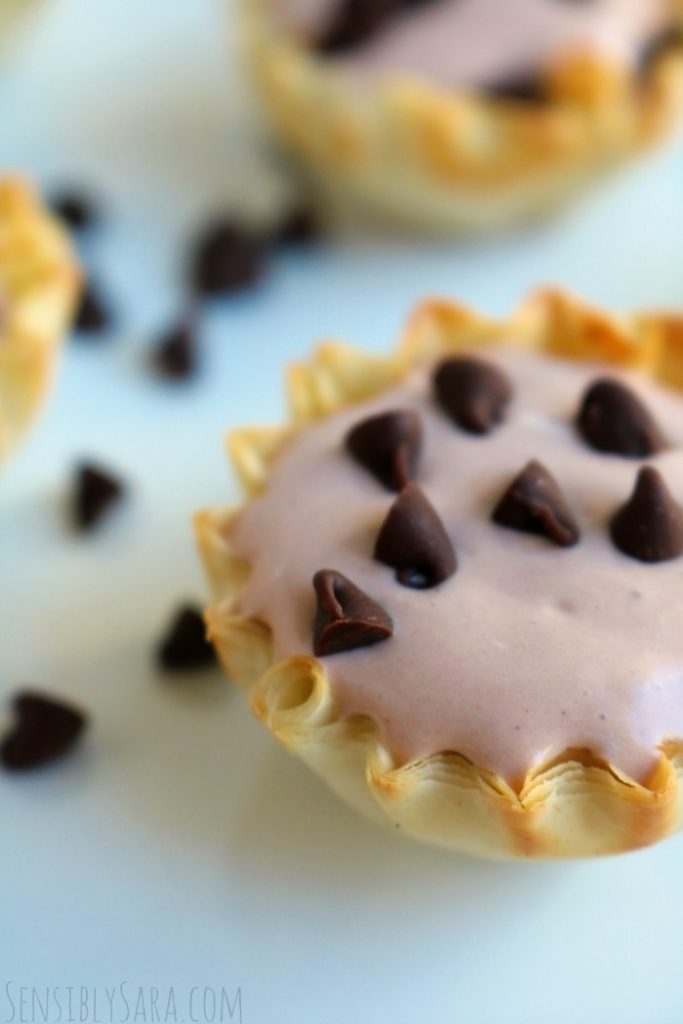 **Full Disclosure: This post contains affiliate links.
Skinny Chocolate Tarts with Chocolate Cream Cheese Mousse –
Ingredients:
1 small package Chocolate Pudding, any brand, prepared as directed
1 package (8 ounces) cream cheese, softened
1 tub (8 ounces) Cool Whip
1 package phyllo shells
Directions:
Leave the cream cheese out on the counter or in your stand mixer for at least an hour.
After the cream cheese has softened, prepare pudding as directed and refrigerate for at least 10 minutes.
After the pudding has firmed, turn the stand mixer on medium-high and start to whip the cream cheese.
Then slowly pour the pudding in with the cream cheese while the mixer is on.
This should become fully combined and smooth in just a few minutes.
Drop in the Cool Whip and mix until smooth.
Fill phyllo shells with the chocolate cream cheese mousse.
Optional: Top with mini chocolate chips.
Keep refrigerated.
Serve and enjoy!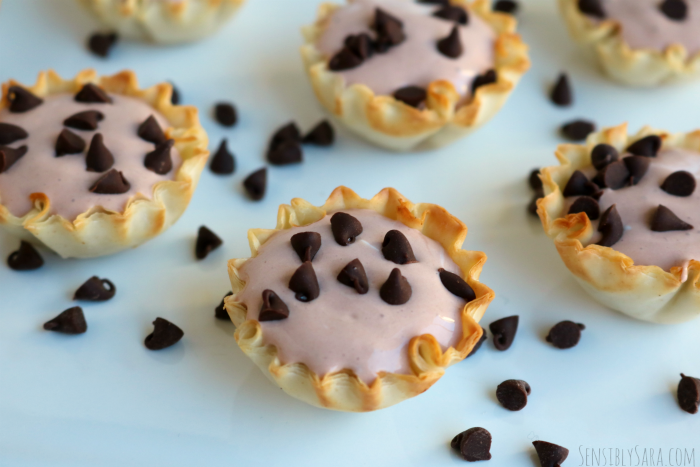 This recipe makes about 2 dozen Skinny Chocolate Tarts so they are good for parties, office luncheons, holidays and for the 'just because' things in life!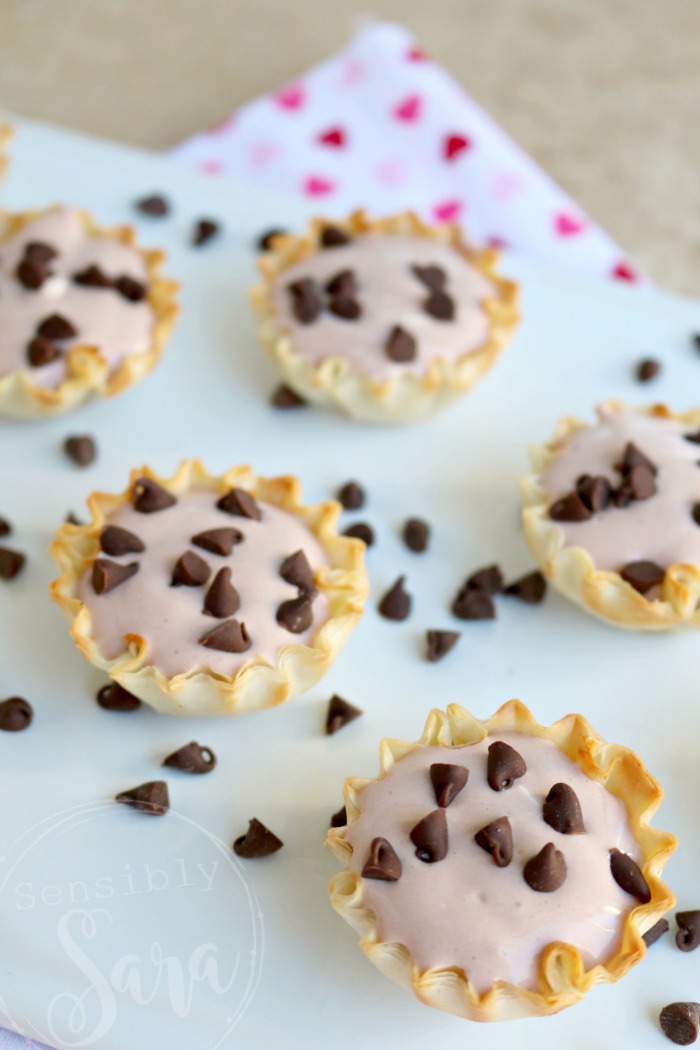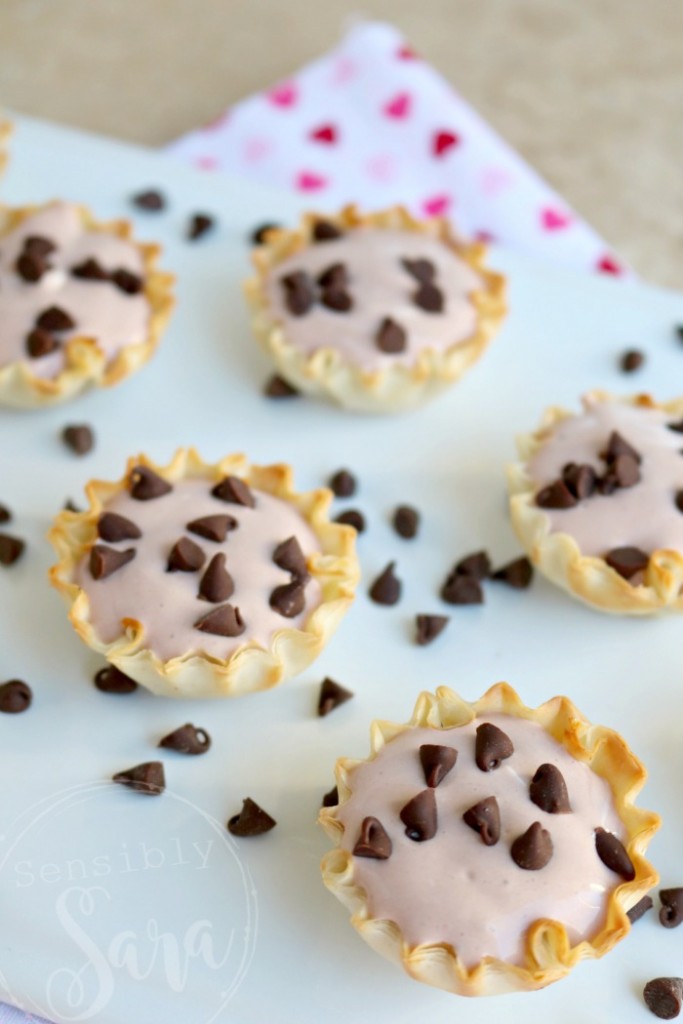 My birthday is next week and while I'd really love a crepe cake, I think I'll ask my husband to make these Skinny Chocolate Tarts instead! They'll fill my desire for a sweet treat on my birthday but they'll be a better choice.
What are your favorite skinny desserts?

For another great party food, try my Ham & Brie Bites. They are oh-so-good!