Last year I spent an evening with Debra (from FindingDebra.com) and her daughter before Debra and I flew to Quebec City, Canada to attend a blogging conference. It was an absolute blast! Since I don't have girls, I soaked up every minute of my time with Debra's daughter. She gave me a tour of their house, we put puzzles together, played games and she gave me a fidget paper clip craft!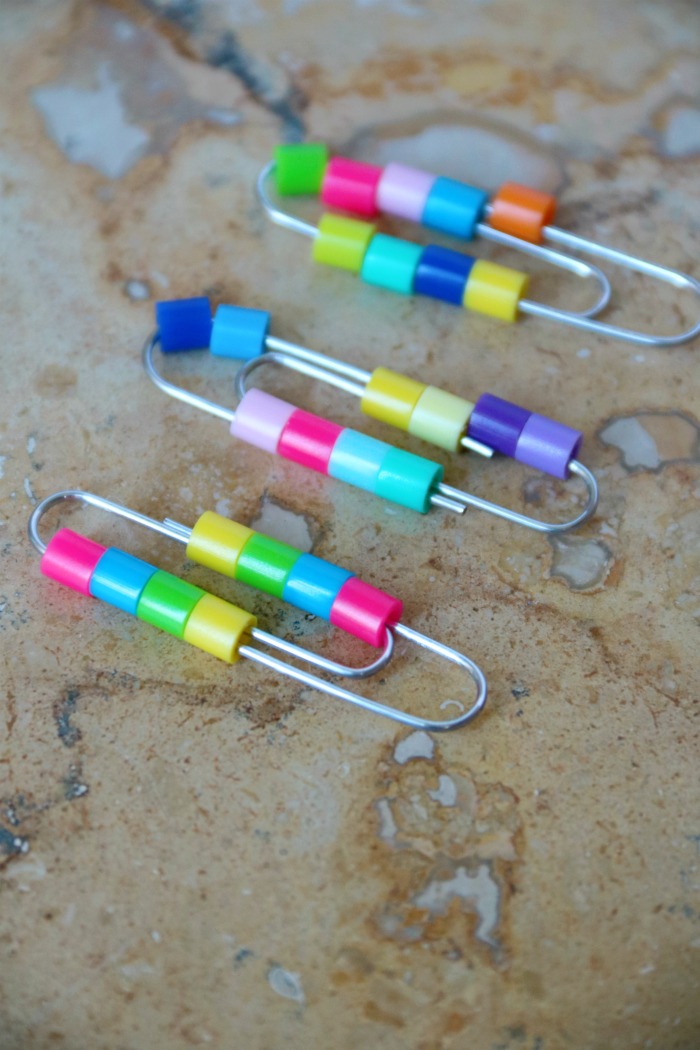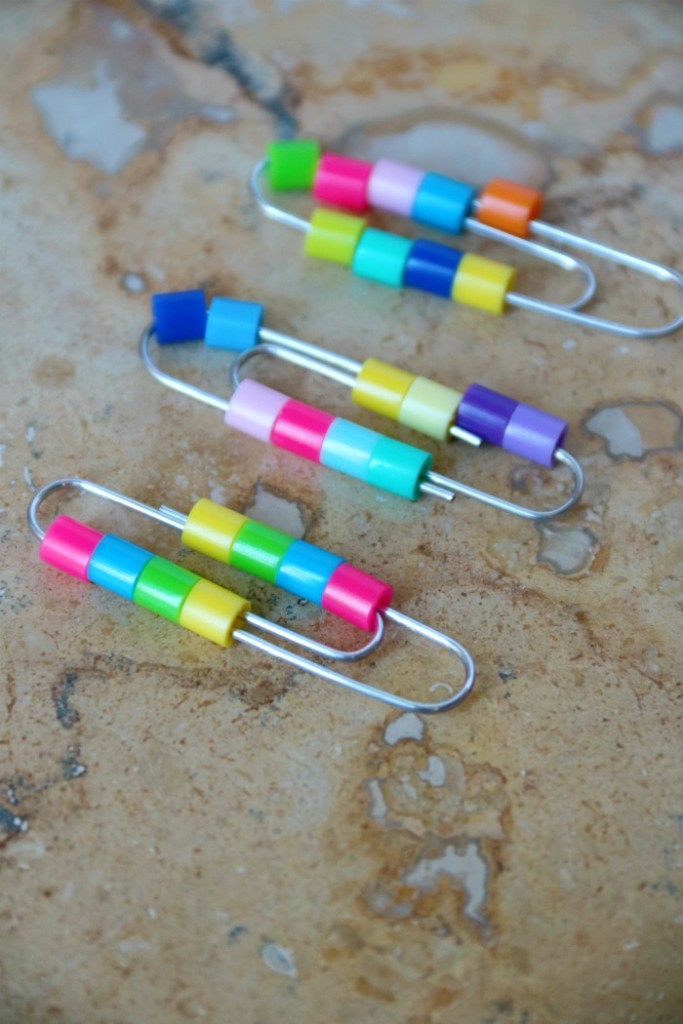 **Full Disclosure: This post contains affiliate links.
Fidget Paper Clip Craft Tutorial –
Supplies: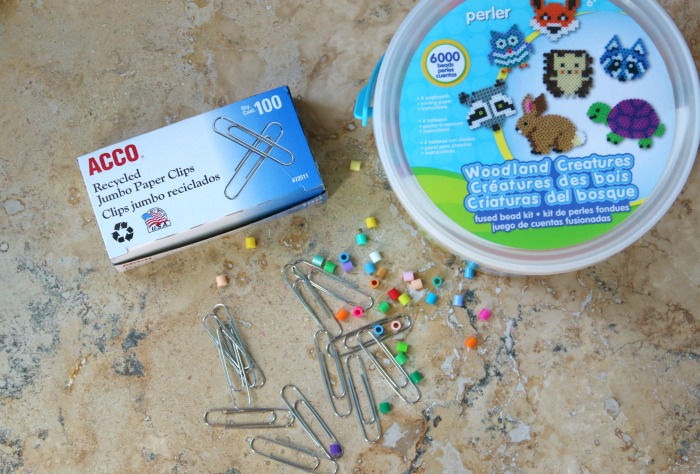 Directions:
Open the Perler bead package.
Select 6 – 10 (or more, depending on the size of the paper clip) perler beads.
Slip the beads onto the paper clip.
That's it! Carry them in your pocket and use them to fidget with when you're feeling anxious.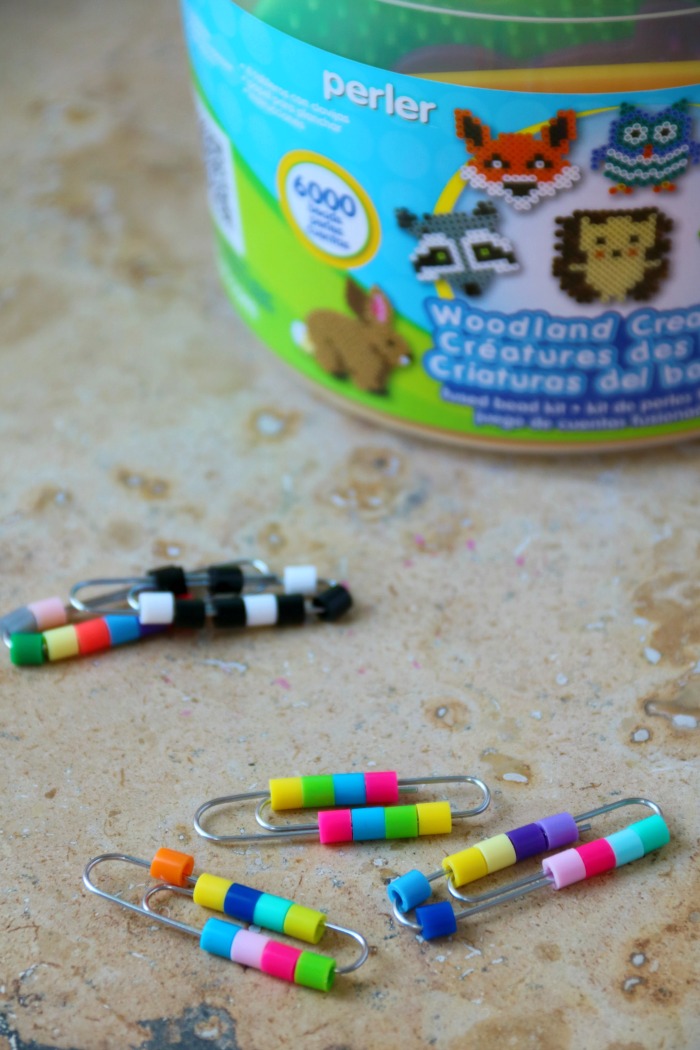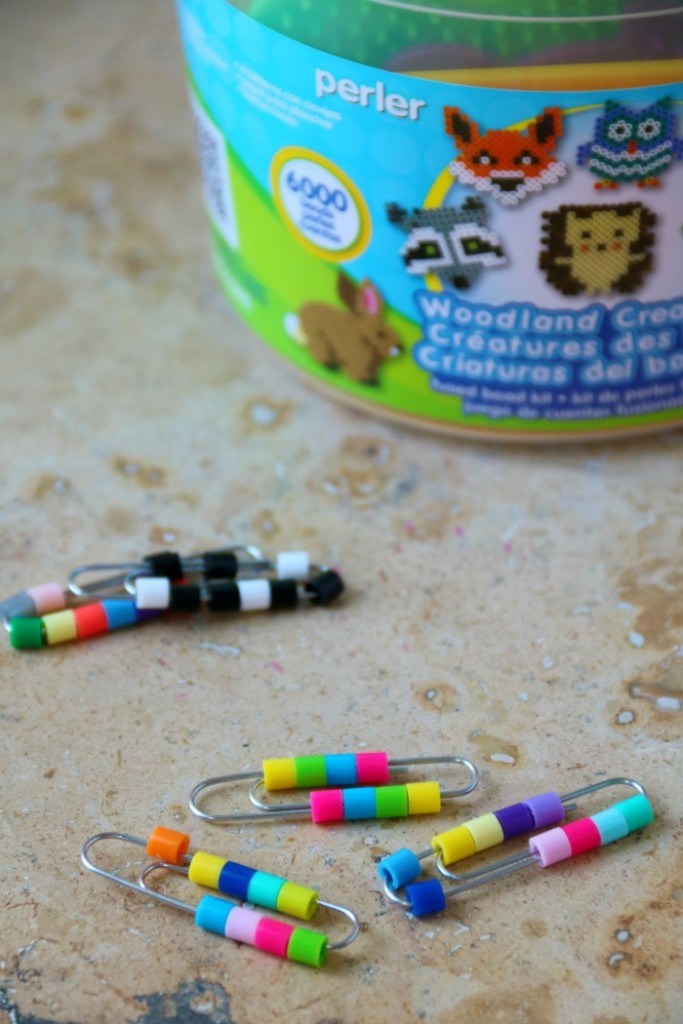 The Fidget Paper Clip Craft is cheap and easy but also incredibly useful! Plus, you can make the craft in under two minutes – probably more like 30 seconds. Once made, use it to relieve anxiety or just to keep your hands busy.
As opposed to regular fidget spinners, the Fidget Paper Clip Craft is basically silent. Kids and adults alike can use these DIY fidget toys to help with attention and sensory needs in the classroom, at work or at home.
This craft would be great for keeping the kids busy during Spring Break, over the summer and so many other times of year. I think it'd be great fun to have the kids make heart-shaped Fidget Paper Clips for Valentine's Day gifts, too.
Will you make the Fidget Paper Clip Craft?