**There may be affiliate links in this post. 
I first tried Polenta Bolognese at the Seven Seas Food Festival a few years ago. Of all the things I sampled, that dish was my absolute favorite. I tried recreating it once but it ended with me ordering pizza to feed my family. A couple of weeks ago, I decided to try again and it was a complete success!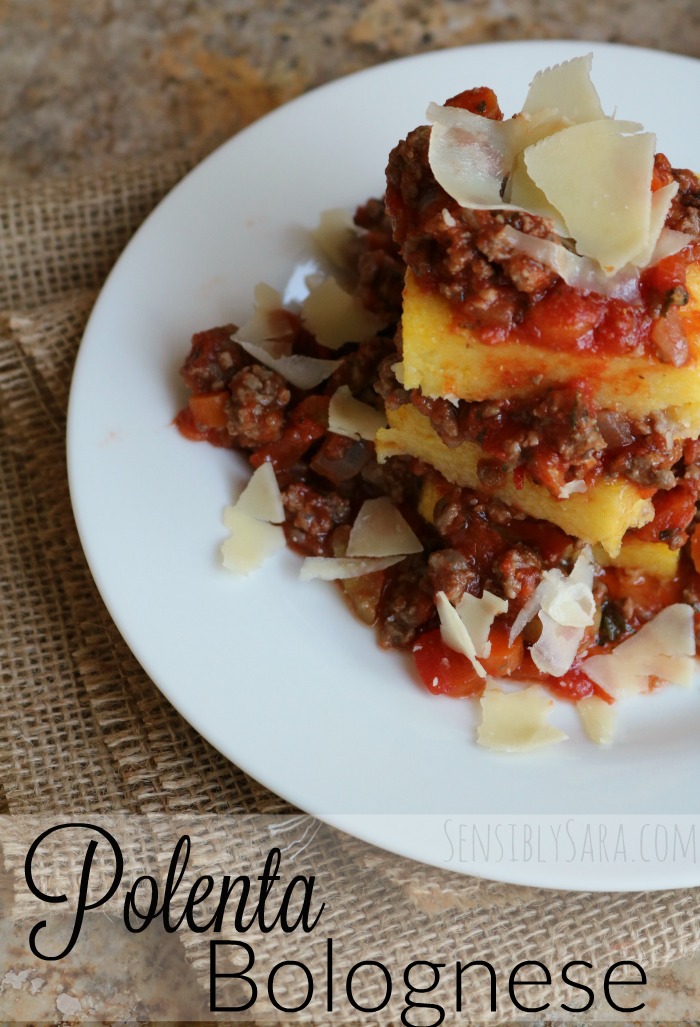 Ingredients: 
1 package polenta, sliced in 1/2 inch thick pieces
2-3 TBSP olive oil
1/2 onion, chopped
1 garlic cloves, chopped (or 2 tsp minced garlic)
1 celery stalk, chopped
1 regular carrot, chopped
1 pound hamburger meat
1 can crushed tomatoes
1 tsp parsley
1 tsp Italian seasoning
salt and pepper to taste
Parmesan or Romano cheese, optional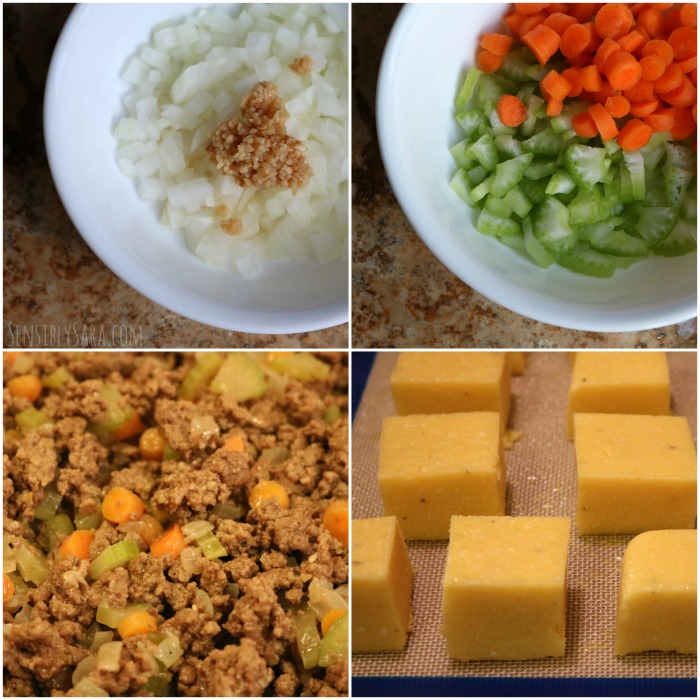 Directions:
Chop onion, garlic, celery and carrot.
Heat olive oil in a skillet until hot.
Throw onion and garlic in and cook about 8 minutes. Stir every once in awhile.
Add celery and carrot and cook for about 3 minutes.
Put the hamburger meat in the skillet with your vegetables and cook until done.
Drain off some of the liquid.
Mix in crushed tomatoes, parsley, Italian seasoning, salt and pepper.
Let simmer for about 20 minutes.
While your bolognese is simmering, preheat the oven to 475 degrees.
Place the polenta rounds on a silicone mat lined baking sheet, spray with cooking spray.
Bake about 15 minutes or until crispy.
Plate your crispy polenta and top with your bolognese and cheese.
Serve and enjoy!!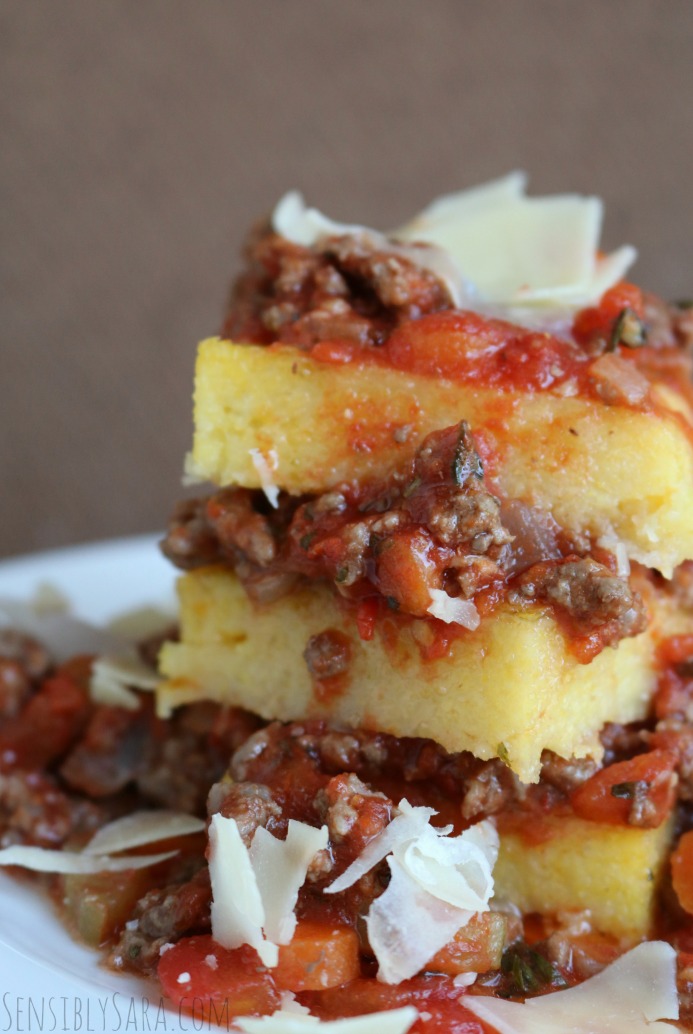 I know it looks like a lot of work but I promise it's not too bad and totally worth it! You could even pre-make the polenta (but cover it and put it in the fridge rather than the freezer) to make it a little easier.
Have you ever had Polenta Bolognese?