I've never been super crafty – that's my Mom's thing – but I can handle a rag wreath! I made a rag wreath for Christmas, and then spent even more time at the fabric & craft store. I found a heart-shaped wreath and decided that would be perfect for February!
Here's the one I made for Valentine's Day.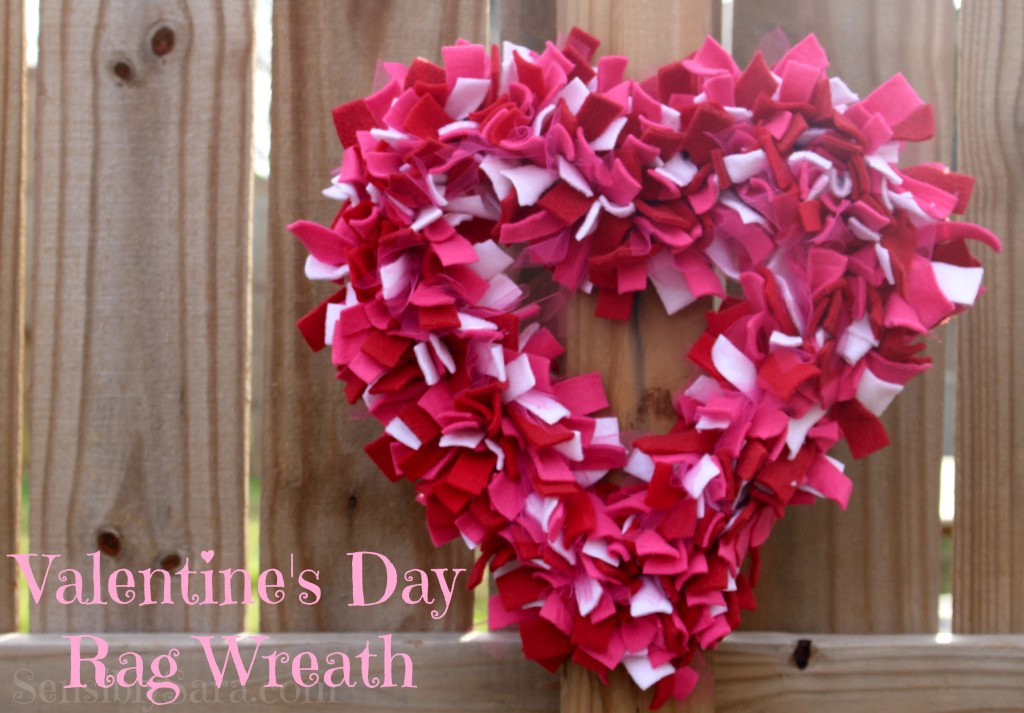 You'll Need:
Three colors of fleece – I used 1/2 yard of red and pink and 1/4 yard of white.
1/4 yard of tulle – your choice of color. (I used pink)
Wreath frame (heart shaped, if that's what you want)
Rotary Cutter
Self-Healing Mat
Straight-edge (I used a yard stick.)
How-to:
Cut the fleece and tulle into 1/2 inch by 5 inch strips. (I used a straight-edge and eyeballed it, but 0.5×5 was my goal.)
Tie the fleece and tulle onto the wreath frame using an overhand knot.
Put it on your table or wreath hanger and enjoy!