**Full Disclosure: This post contains affiliate links.
Can I tell you something? I've never celebrated Mardi Gras and I don't understand the draw of the party. But I enjoy a good cake pop and I know plenty of people who DO take part in Mardi Gras so King Cake Pops must be a good idea, right?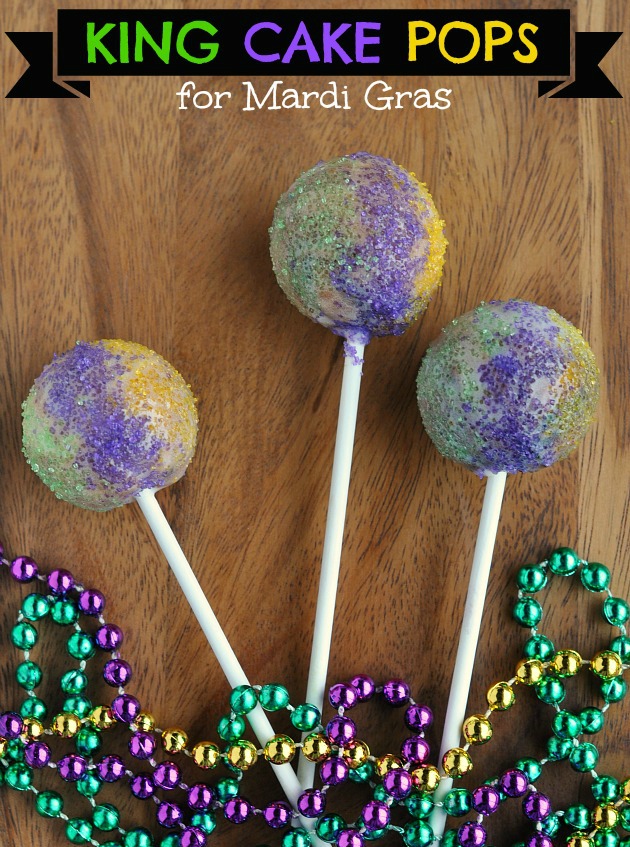 King Cake Pops Recipe for Mardi Gras –
Ingredients:
1 tube of Grand's Cinnamon Rolls
Filling –
4 ounces cream cheese, softened
¼ cup powdered sugar
1/4th cup milk
Glaze –
1 tub of icing from Cinnamon Rolls tube
Decorations –
yellow, green and purple sugar
Instructions:
Preheat cake pop maker and spray with non-stick cooking spray.
Cut each cinnamon roll into 5 equal sections (like a pizza)

Roll each piece of dough into a ball.
Fill cake pop maker cavities with cinnamon roll balls and bake for 3 mins 15 seconds to 3 mins 30 seconds. Check for doneness at 3 minute mark.

Set aside to cool.

For the filling, whisk together cream cheese, powdered sugar and milk until smooth. Refrigerate until ready to use.
Fill a piping bag with cream cheese filling and use a long tip like Wilton 250. Squeeze a small amount of filling into each pop and insert a stick.

Heat glaze for about 15 seconds in the microwave.
Dip each pop in the glaze and tap off excess.
Sprinkle with sugar, let dry and enjoy.
Tools needed: Cake Pop Maker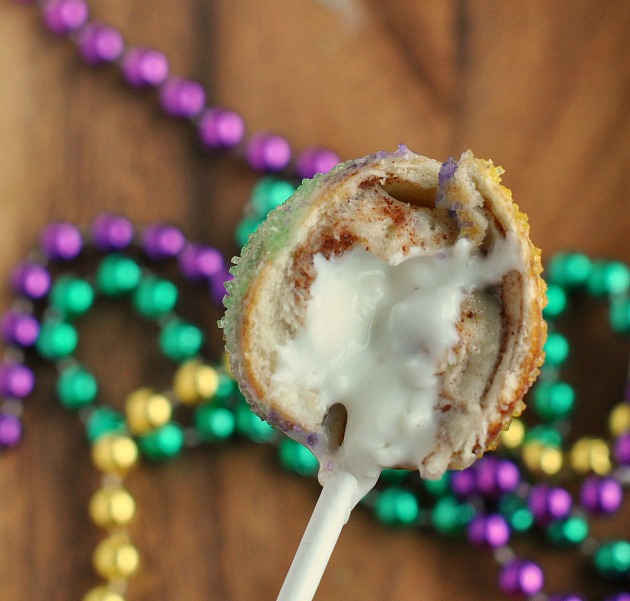 Will you make King Cake Pops this Mardi Gras season?