Hacks of all kinds have been incredibly popular through the years and I don't see them fading anytime soon. A hack is a brilliant solution to a tricky problem, designed to help you save time and money. Check out these cool kitchen & food hacks and stop wasting time and energy.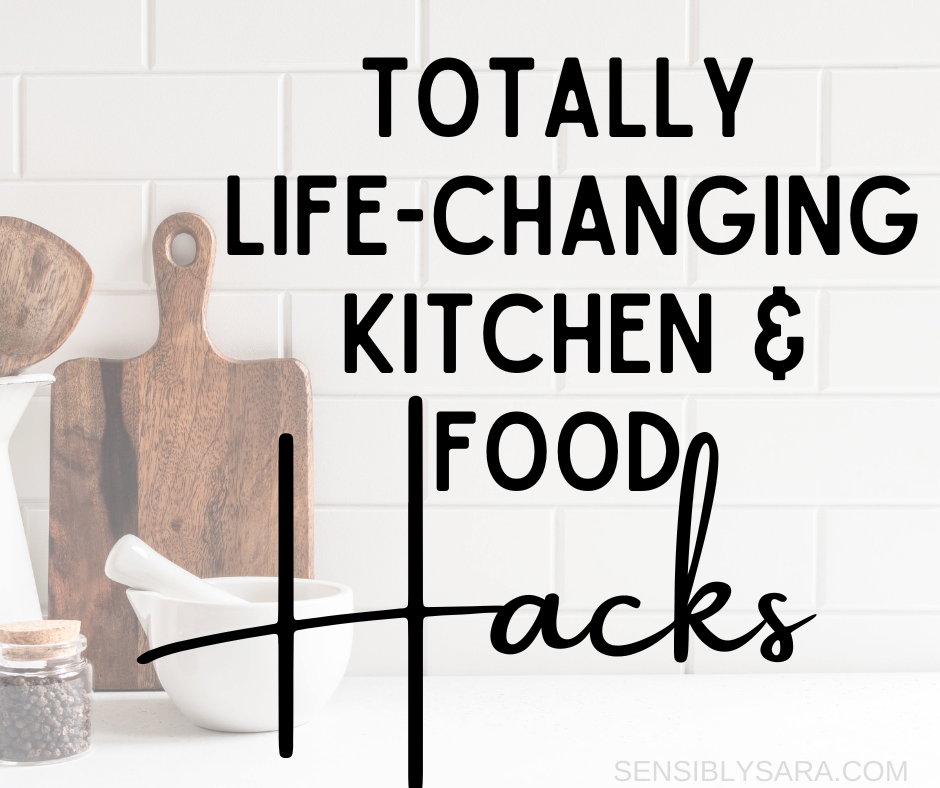 Life-Changing Kitchen & Food Hacks
Keep avocados from turning brown – Avocados are good for you since they are high in Omega-3 fatty acids. However, once an avocado is cut and left at room temperature, it can turn brown in a matter of hours. To avoid this and ensure your avocados stay fresh for another day or so, brush lemon juice across the flesh and seal in an airtight container.
Stop bowls from sliding during use – When you're mixing ingredients in a bowl, you know how sometimes it can be annoying when the bowl slides all over the counter, right? Well, to solve this dilemma, just place a damp dish cloth underneath the bowl to keep it from slipping and sliding all over the place.
Keep brown sugar soft – Once brown sugar has been exposed to air, it hardens quickly because it has molasses in it. The moisture that coats the molasses quickly evaporates. You can prevent your brown sugar from hardening by tossing a marshmallow in with the brown sugar. No marshmallows on hand? You can also toss in a slice of fresh bread or a couple of apple slices instead.
Scrub cutting board with lemon and salt – A cutting board is an essential kitchen tool because it protects your counters from getting damaged by the sharp edge of a knife. Deep cleaning a wooden cutting board, which should be done once a month, is easy. Just sprinkle coarse salt (kosher salt or sea salt) onto the board, use half a lemon to scrub the board, rinse well, repeat on the other side and dry well.
Stop grated cheese from sticking – Grating your own cheese has its advantages over buying it at the store, including the fact that it melts more smoothly. However, doing it yourself can be a pain. To make things easier, just spritz some cooking spray onto the cheese grater for a no-stick, easy cleanup.
Test eggs for freshness – To test your eggs for freshness, just place an egg in a bowl of cold water. If the egg sinks to the bottom, the egg is still fresh. If the egg floats to the top, it should be discarded.
What's Your Best Kitchen and/or Food Hack?