It's never too early to start planning your summer vacation. Maybe you're not sure what you want to do this year, though. Why not try something different and check out unique and unusual places in the U.S? These places will inspire your family's curiosity. After all, sometimes the most unusual places are the ones that are the most interesting!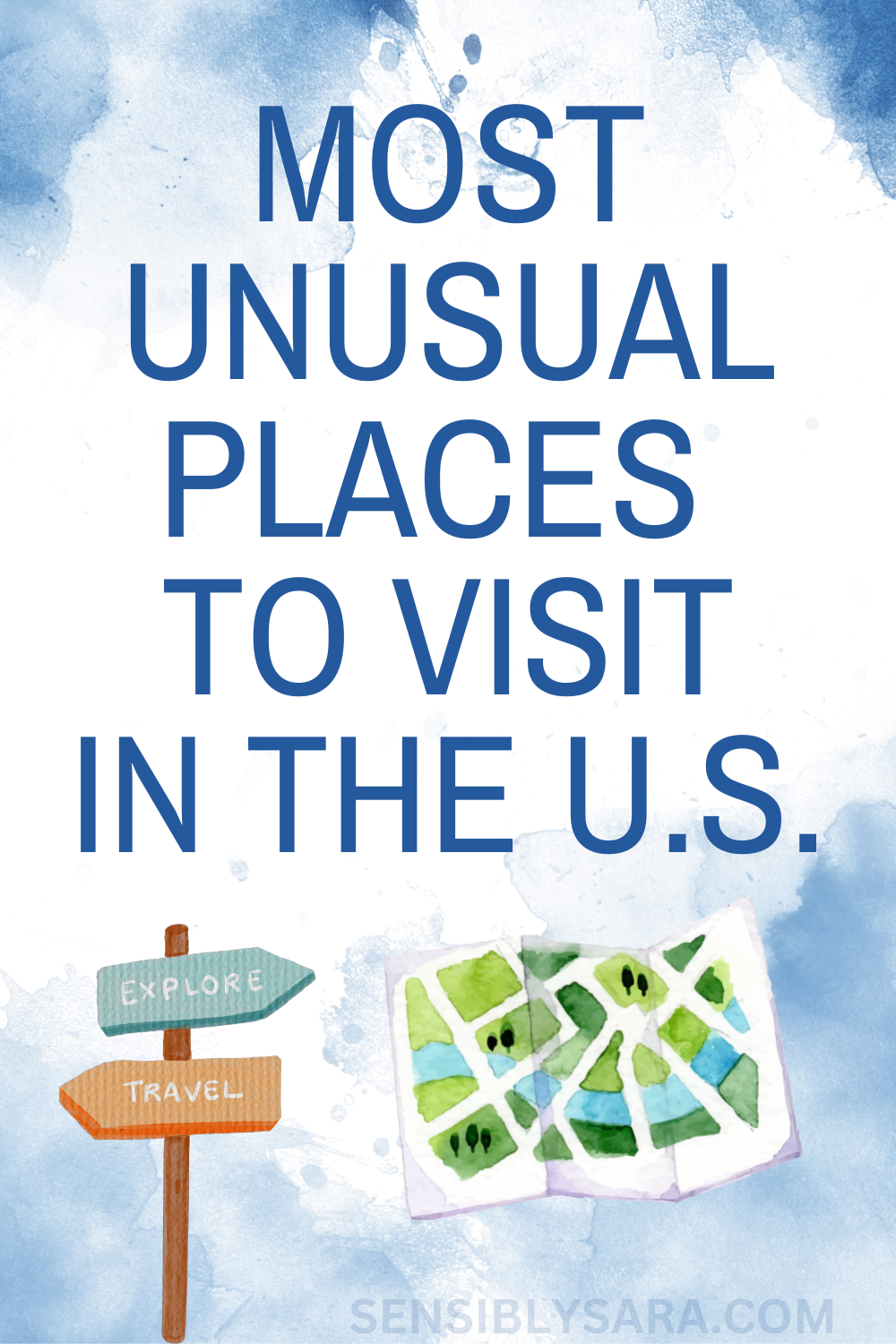 Unusual Places to Visit in the U.S. –
Florida – Key Largo – Jules' Undersea Lodge: Initially built as a marine life research lab, and open as a hotel in 1986, this lodge is the only underwater hotel in the U.S. To get to the cottage-sizes building, guests need to scuba dive 21 feet below the surface. Lodge amenities include a well-stocked kitchen, hot showers, books, movies and music. The stateroom features a 42-inch round window with great views of the Emerald Lagoon and its habitat.
Idaho – Cottonwood – Dog Bark Park Inn: Just off Highway 95 stands Sweet Willy, a 30-foot-tall "largest Beagle in the world." Inside Sweet Willy is a B&B, featuring dog-themed designs. Opened in 2003, the B&B features an array of amenities, including free Wi-Fi, air conditioning, fridge, microwave, full bath, books and board games.
Pennsylvania – Philadelphia – Mutter Museum: The Mutter Museum, which is part of The College of Physicians of Philadelphia, is a medical museum. The museum features several full human skeletons, as well as wax models and strange medical equipment. A couple of their popular displays include 46 pieces of Albert Einstein's brain, preserved in glass slides and the full skeleton of North America's tallest man, who stood at 7-feet, 6-inches tall.
South Dakota – Mitchell – Corn Palace: The city of Mitchell is home to the only corn palace in the world. The building's exterior and interior are covered with artistic, creative murals, made from different colors of corn, as well as native grains and grasses. The murals are based on a specific theme, which changes each year. The 2019 theme, A Salute to the Military, featured scenes that honors each of the 6 branches of the United States Armed Forces- Air Force, Army, Coast Guard, Marine Corps, Navy and Space Force.
Texas – Amarillo – Cadillac Ranch: Located along the historic Route 66 lies the Cadillac Ranch, 10 classic Cadillacs, ranging from the 1949 Club Sedan to the 1963 Sedan de Ville, buried front end down with the back-end sticking out of the ground. Installed in 1974 by the Ant Farm, a trio of hippie artists and funded by Stanley March 3, an eccentric billionaire, the cars are covered with vibrant, multi-colored graffiti.
Maine – Freeport – The Desert of Maine: How did sand dunes end up in the middle of a forest? And how did this unique and beautiful landscape become a tourist attraction? Learn the natural history and meet the quirky characters that made the Desert of Maine a world class oddity.
Washington – Seattle – The Bubblegum Wall: For over 20 years, The Market Theater Gum Wall has been a local landmark. It's a brick wall covered in used chewing gum located in an alleyway in Post Alley under Pike Place Market in Downtown Seattle. At about 50 feet long, you'll find it to be different each time you visit. There are two other similar sites – Bubblegum Alley in San Luis Obispo, California and a Gum Wall in Greensville, Ohio. Of course, the Market Theater Gum Wall is not very clean so watch out for germs.
What is the most unusual place you've ever visited in the U.S.?