Delivering Christmas goodies is one of my favorite things to do this time of year! These easy Reindeer Nutter Butter treats are super cute, easy to make and sure to be Santa's favorite cookie this season, don't you think?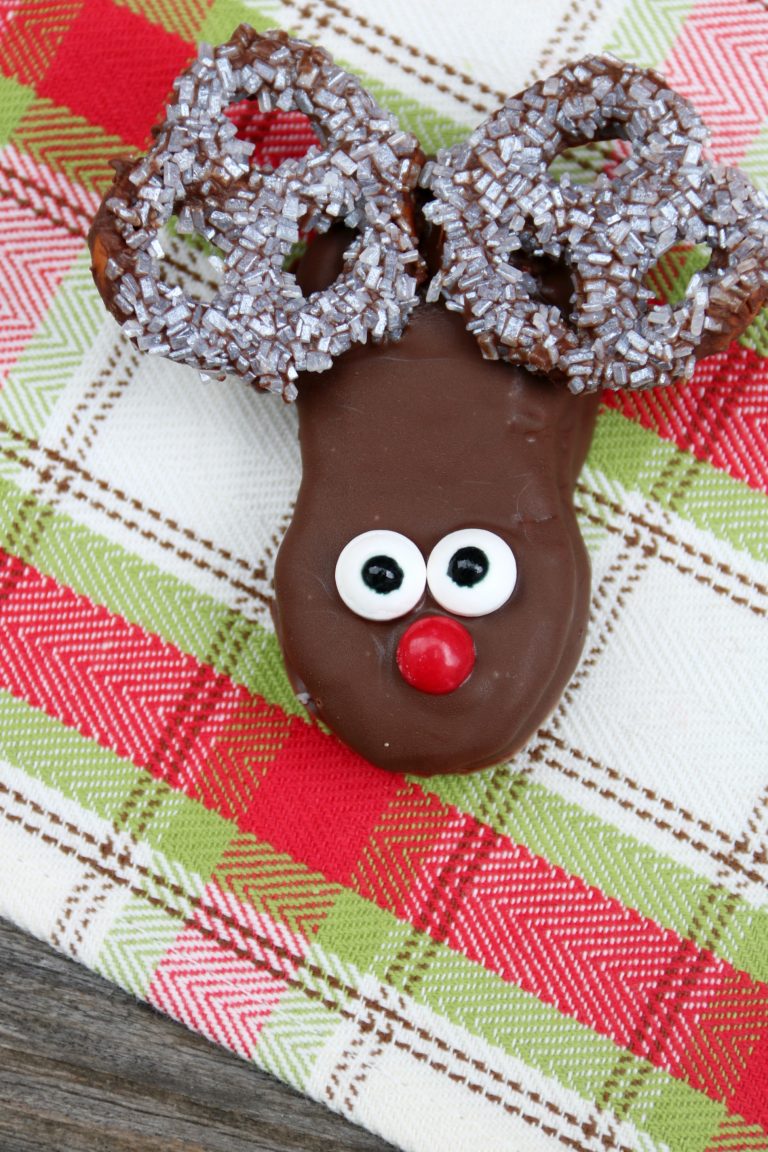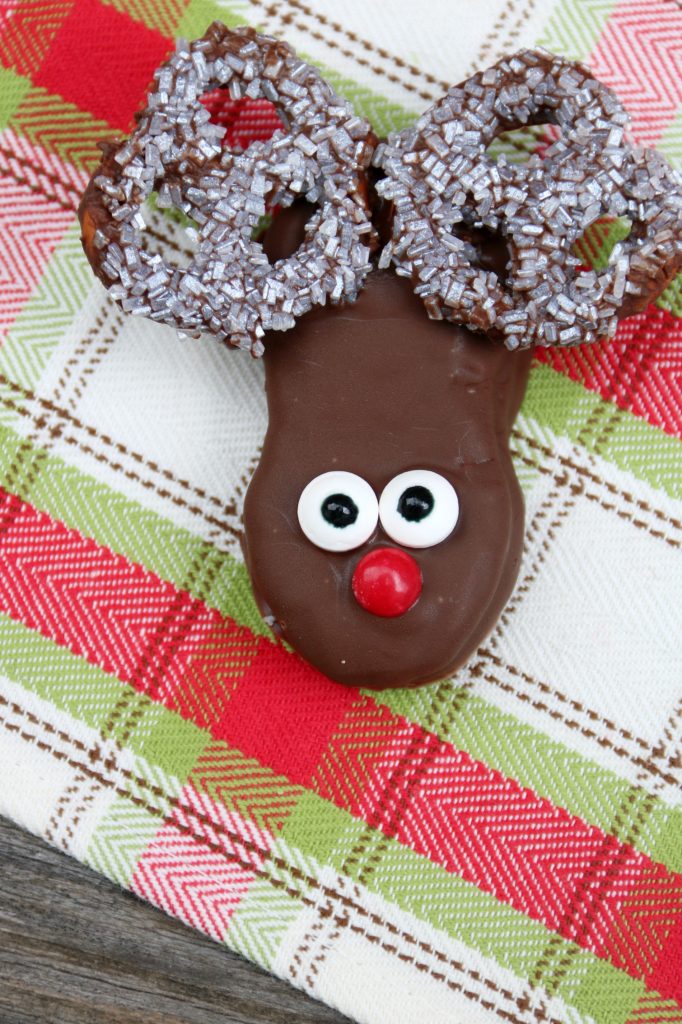 **Full Disclosure: This post contains affiliate links.
reindeer NUTTER BUTTER TREATS –
Ingredients:
Nutter Butter Cookies
Small Pretzels
Wilton Candy Eyes
Silver or White Sprinkles
Red Hot Candies
Chocolate Candy Melts
Mini Marshmallows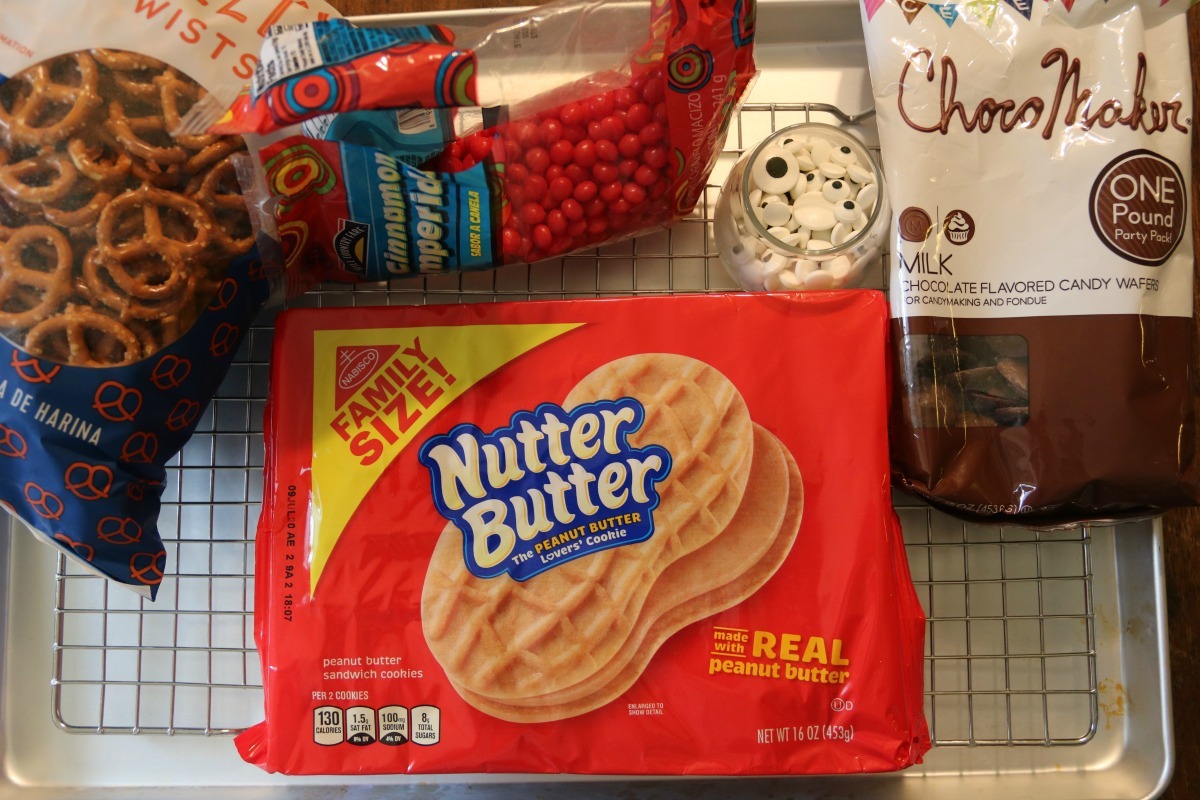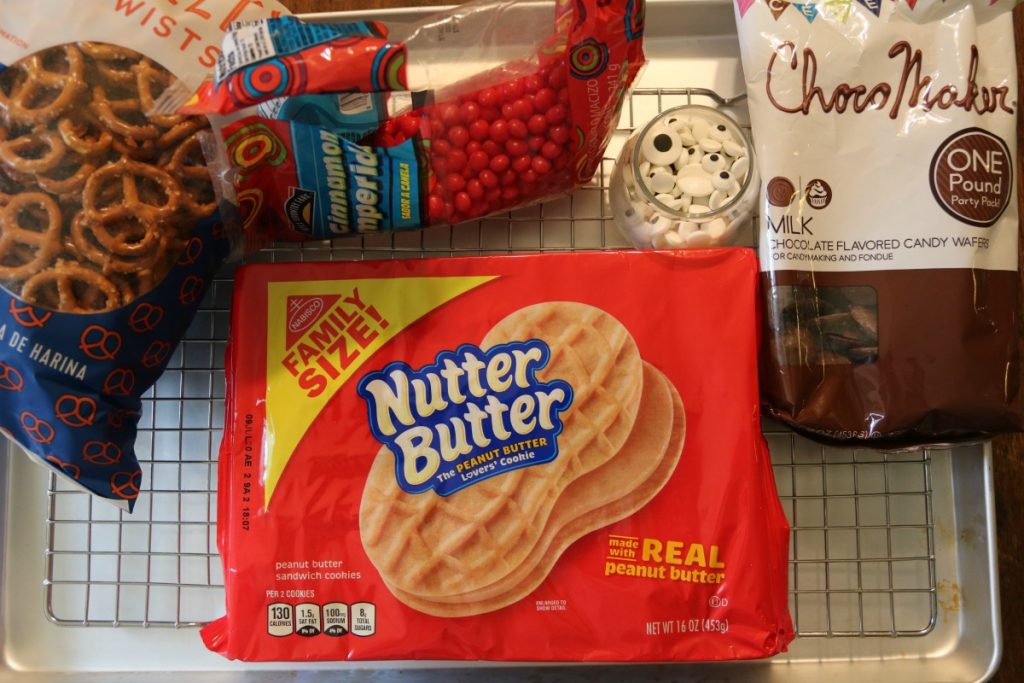 Directions:
Heat chocolate candy melts in a microwave for 30 seconds at a time, until smooth.
Using a fork, dip the pretzel, ensuring to shake off excess chocolate.
Drop the chocolate covered pretzel in a bowl full of silver or white sprinkles and gently press down.
Flip the sprinkle covered pretzel onto a piece of parchment paper and allow chocolate to harden.
Repeat steps 2 – 4 for one reindeer Nutter Butter treat.
Dip one Nutter Butter cookie into the chocolate. Shake off excess chocolate before gently placing the cookie on a piece of parchment paper.
Add two pretzels to the top of the Nutter Butter. Place a mini marshmallow under each pretzel to hold it in place and allow the chocolate to harden together. (Alternatively, you could use cooling spray.)
Add two Wilton eyes and a red hot candy to the bottom of the cookie.
Allow plenty of time for the chocolate to harden before serving.
Enjoy!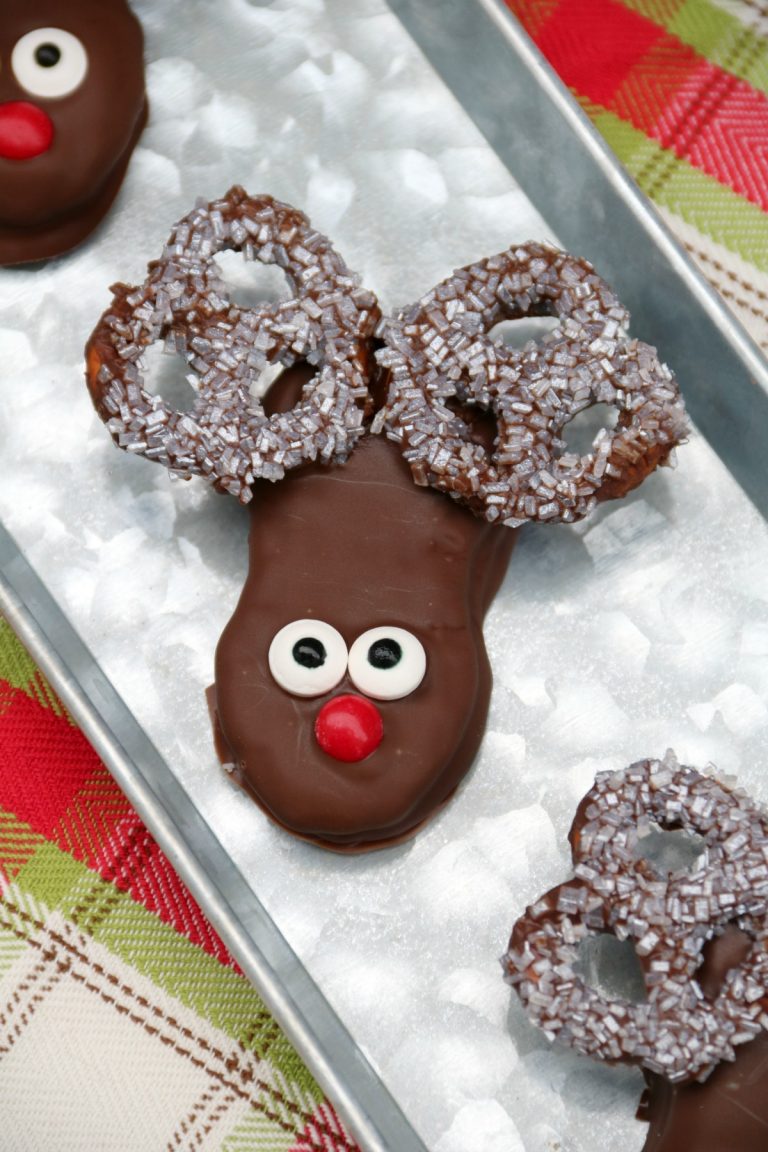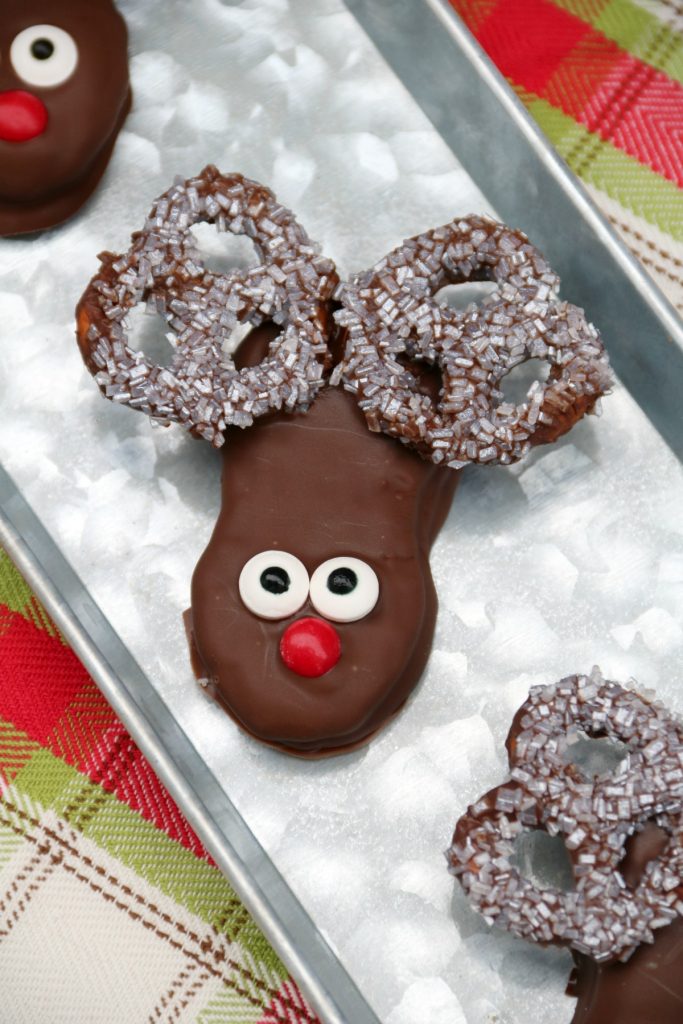 These easy Reindeer Nutter Butter treats are assembled in less than 15 minutes, cooled in the refrigerator, bagged up and delivered to a special someone in no time at all! I hope you'll share these goodies with your friends and family.
YOU WILL ALSO LOVE:
If you like this post, you'll love these that I've picked out just for you!