After Thanksgiving, the countdown to Christmas is on! I enjoy chocolate advent calendars as much as my kids do but we don't need more candy in the house so I've found the next best thing – DIY Countdown Blocks!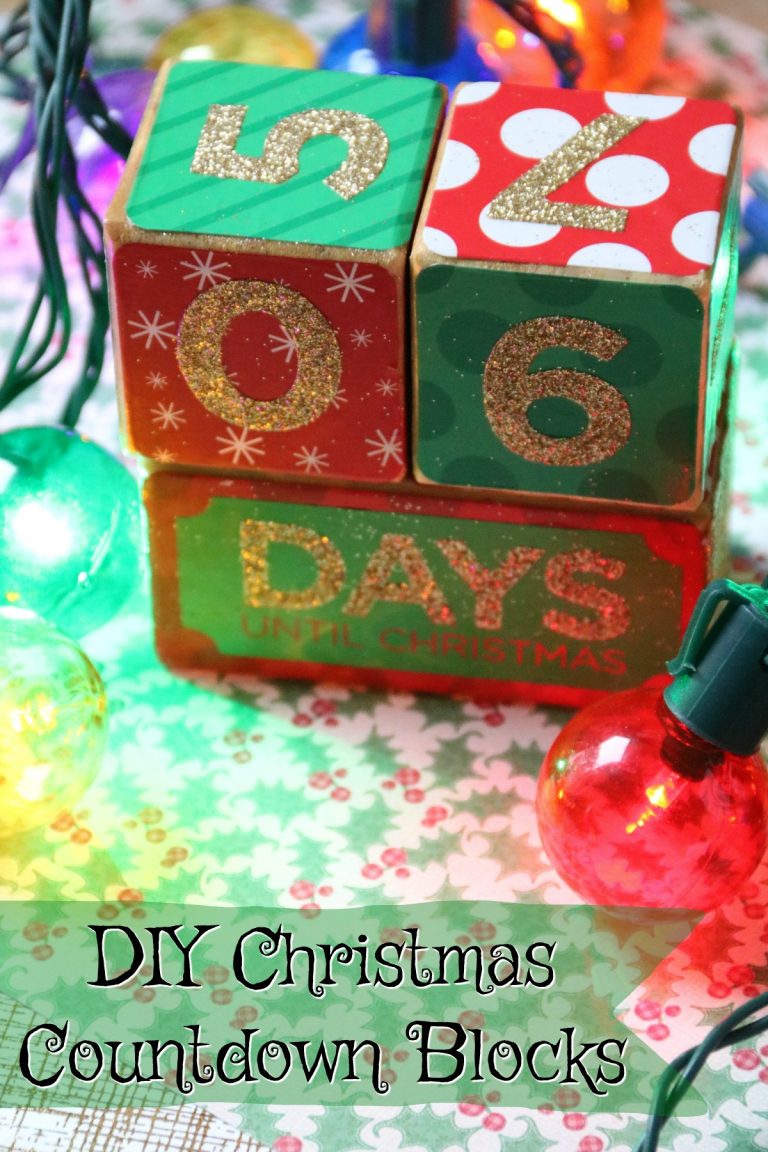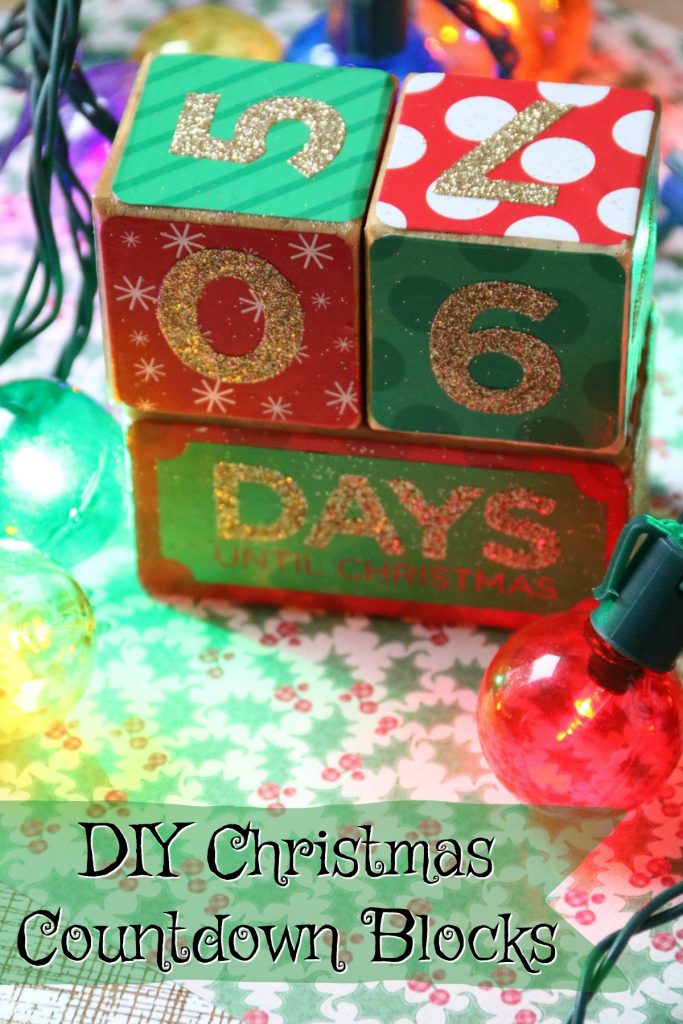 **Full Disclosure: This post contains affiliate links.
DIY Countdown Blocks –
Supplies:
Wooden Blocks – two 2×2 and one 2×4 (make them or buy them at a craft store)
Number & Letter Stickers
Optional: Holiday Scrapbook Paper (cut to fit just inside each side of the blocks)
Directions:
Paint wooden blocks as desired.
Allow plenty of time to dry.
Optional – if you are using scrapbook paper, glue a piece on each side until all blocks are covered.
Place number stickers on the 2×2 blocks.

On the first 2×2 block, you'll use 0, 1, 2, 3, 4 and 5. One number on each side.
On the second block, use numbers 0, 1, 2. 6, 7 and 8. One number on each side.

Paint or sticker 'days 'till Christmas' on the 2×4 block.
Apply mod podge one side at a time to all three blocks.
Put the DIY Countdown Blocks in an easy to reach spot and enjoy!
Note: The number 6 is also meant to be used as the number 9.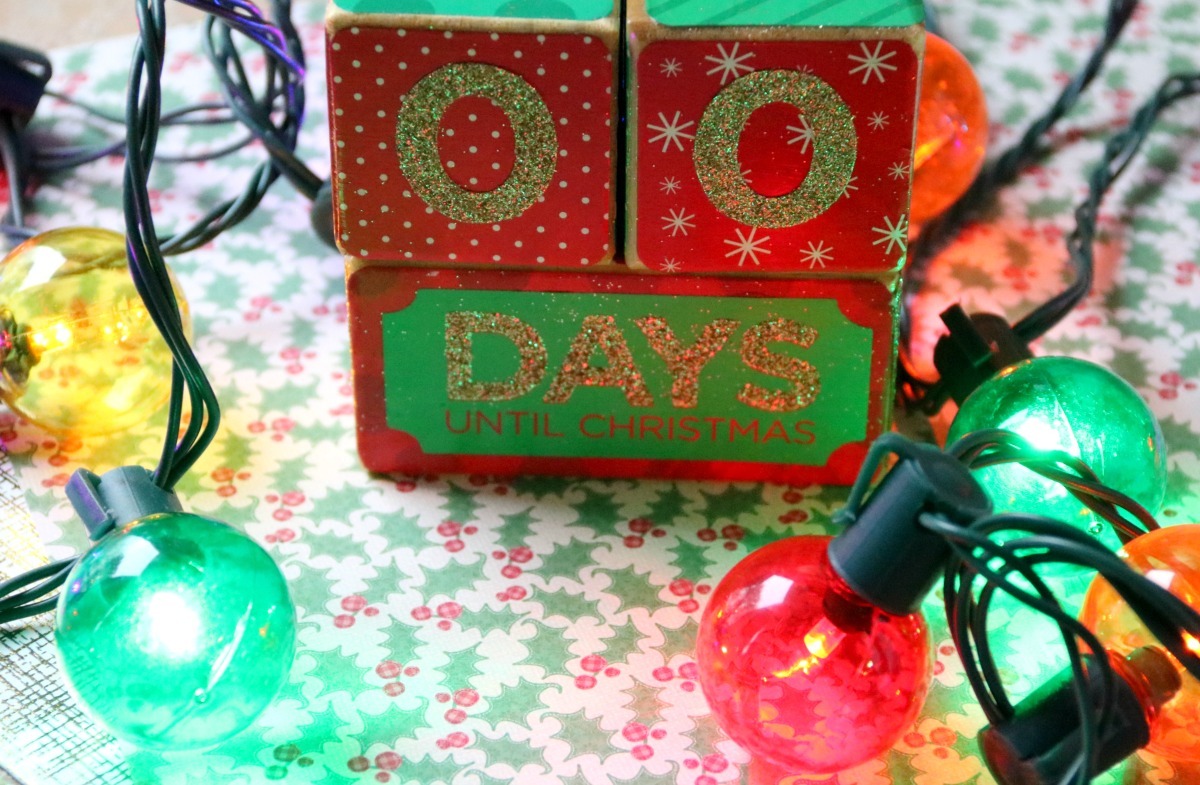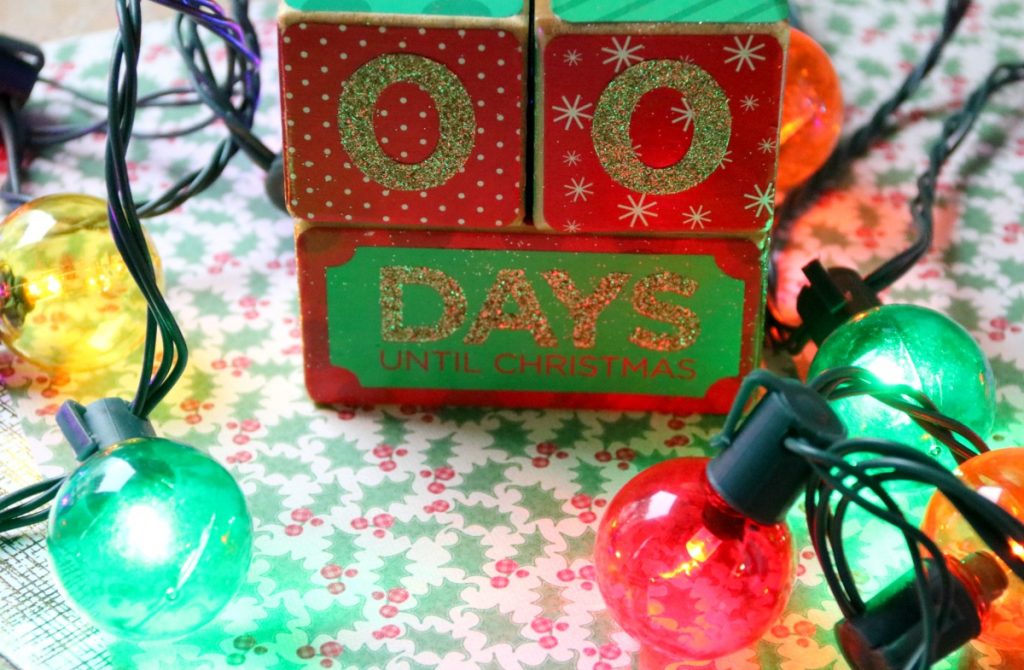 DIY Countdown Blocks are reusable from year to year. And, if your storage boxes look anything like mine, you don't have a lot of space for new decorations so it's a good thing these blocks are fairly small!
With a little imagination, the countdown blocks could be used for anything from vacation to birthdays, other holidays and more! Simply update the colors to a more neutral palette, use chalk paint without mod podge for the 'days 'til' block and get a chalk pen to customize the block for each event!
YOU WILL ALSO LOVE:
If you like this post, you'll love these that I've picked out just for you!