If you've read this blog for any amount of time, or if you know me in real life, you know that I have very little patience. It's just not a virtue I possess. That means, though, I like things to be simple. As much as I enjoy making and decorating sugar cookies, I needed to find something that worked for me. That's where the easiest triangle sugar cookies come in! No chilling of the dough required, mix, bake, cut and frost. EASY PEASY!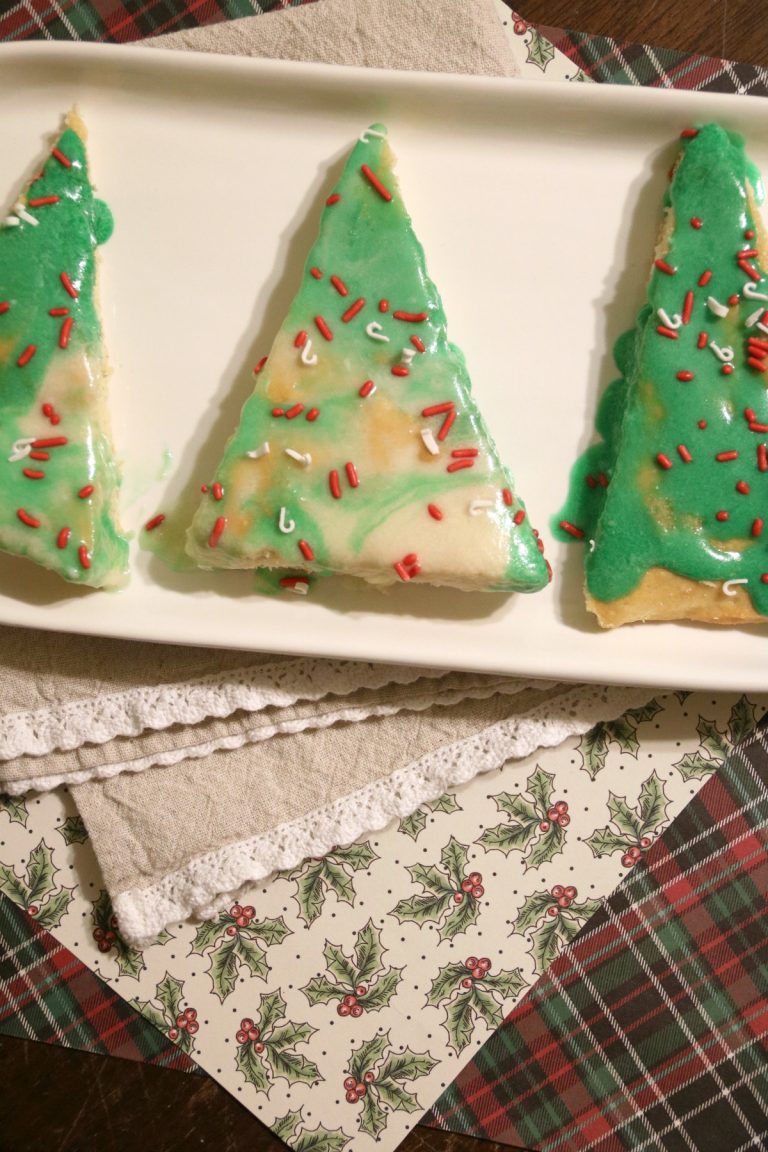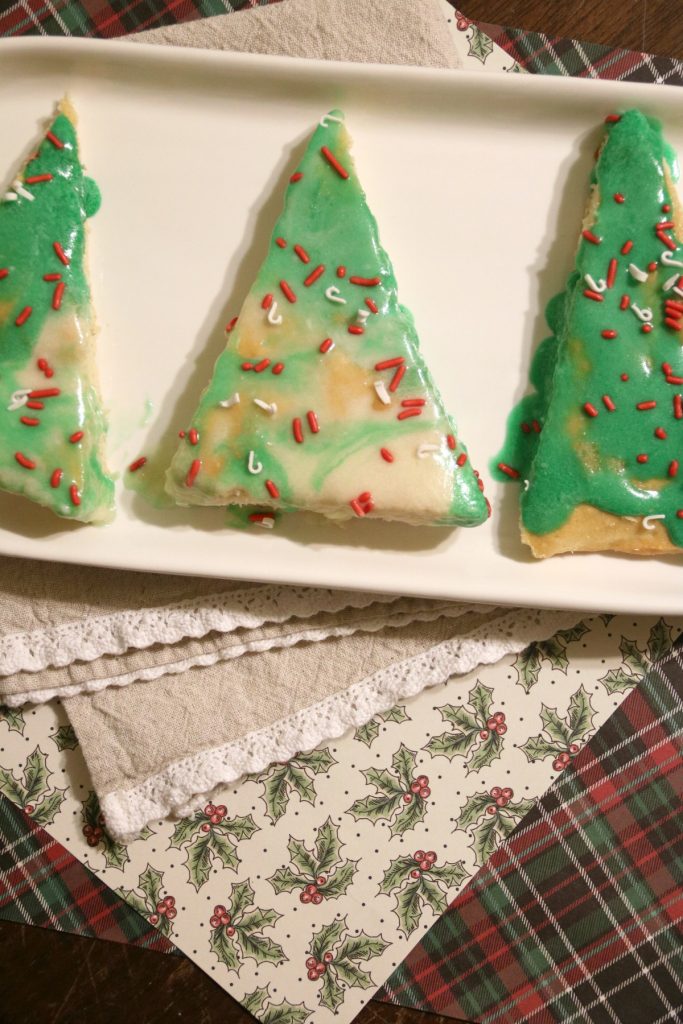 **Full Disclosure: This post is sponsored by Savings.com.
Christmas Tree Sugar Cookies –
Ingredients:
Cookies –
1/2 cup Brummel & Brown vegetable oil spread with yogurt, softened
1/2 cup sugar
1 large egg
1 tablespoon milk
2 teaspoons vanilla extract
1 1/4 cups all-purpose flour
1/2 teaspoon baking powder
Frosting –
2 1/4 cups powdered sugar
3/4 cup Brummel & Brown vegetable oil spread with yogurt, softened
1/8 teaspoon salt
1 to 2 tablespoons Heavy Whipping Cream
2 teaspoons vanilla extract
Green food coloring
Directions:
Preheat the oven to 350°F
Combine butter, sugar, and egg in bowl. Mix until creamy.
Add milk and vanilla. Continue beating, scraping bowl often.
Add flour and baking powder until incorporated.
Spread into a parchment-lined jelly roll pan.
Bake 23-26 minutes or until light golden brown.
Allow cookie to cool completely. 
For the frosting, combine powdered sugar, butter, and salt in bowl. Beat until creamy.
Add whipping cream and vanilla. Continue beating until smooth.
Divide frosting in thirds. Tint one bowl with 30 drops green food color, another with 6 drops green food color and leave remaining bowl white.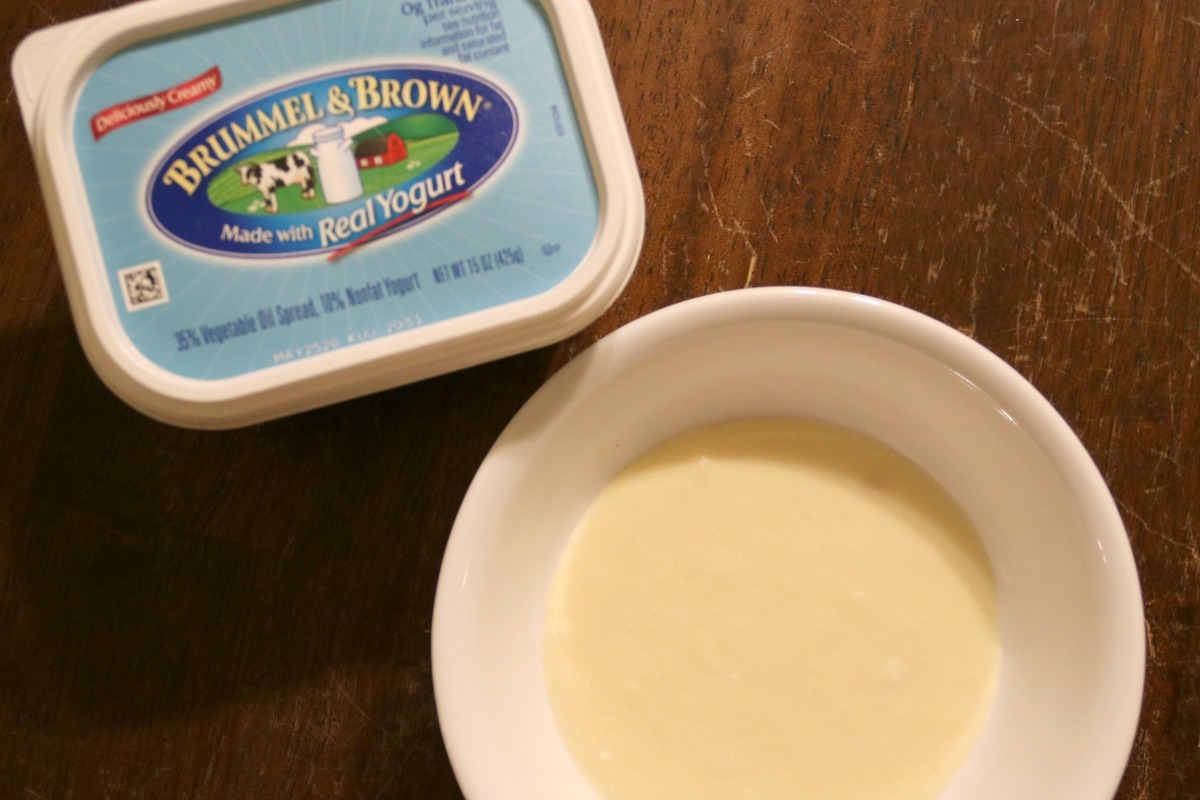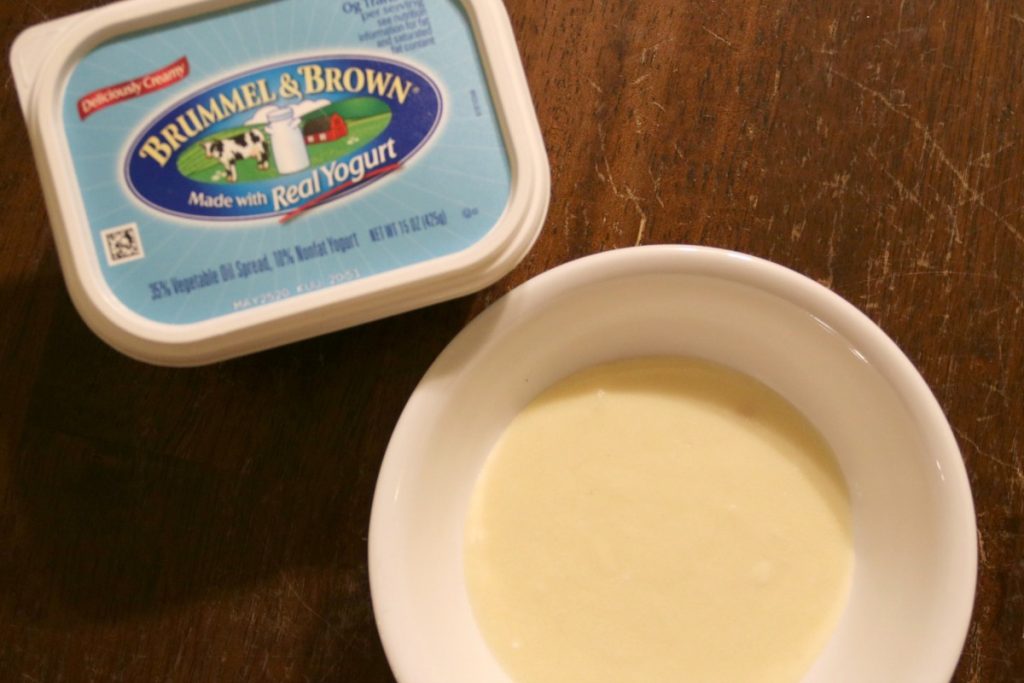 Put a dollop white frosting into center of cookie, light green frosting around white and dark green frosting around light green.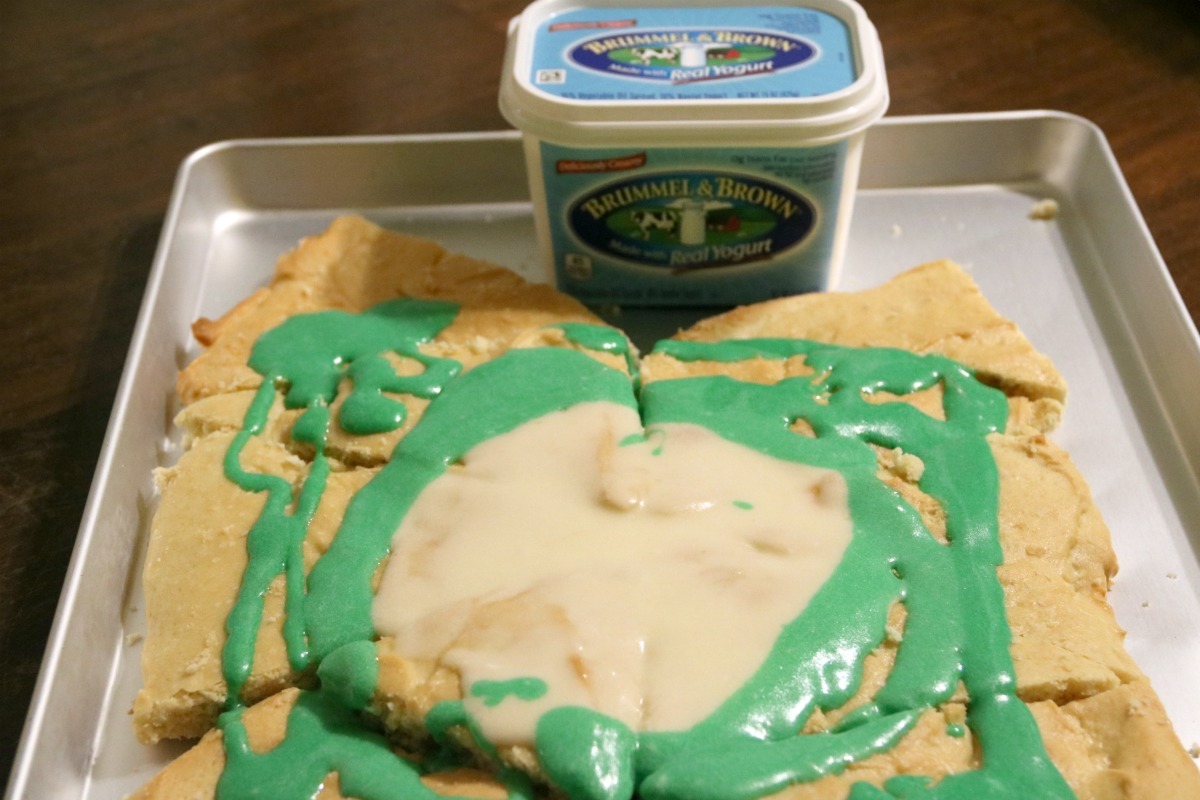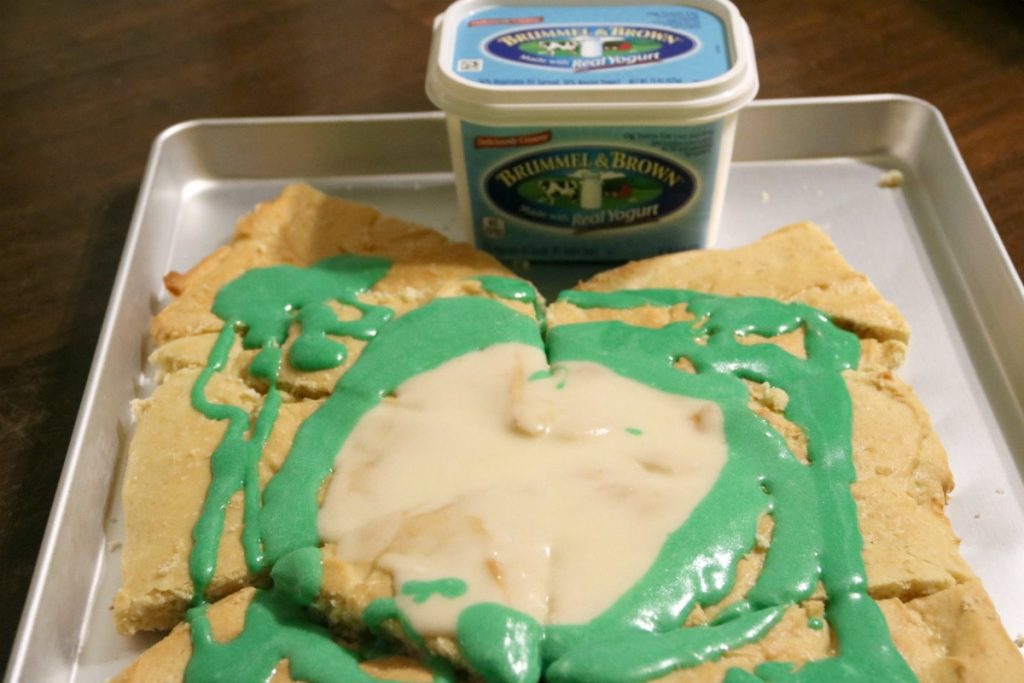 Use an offset spatula and carefully spread frosting in a circular motion to create ombre pattern.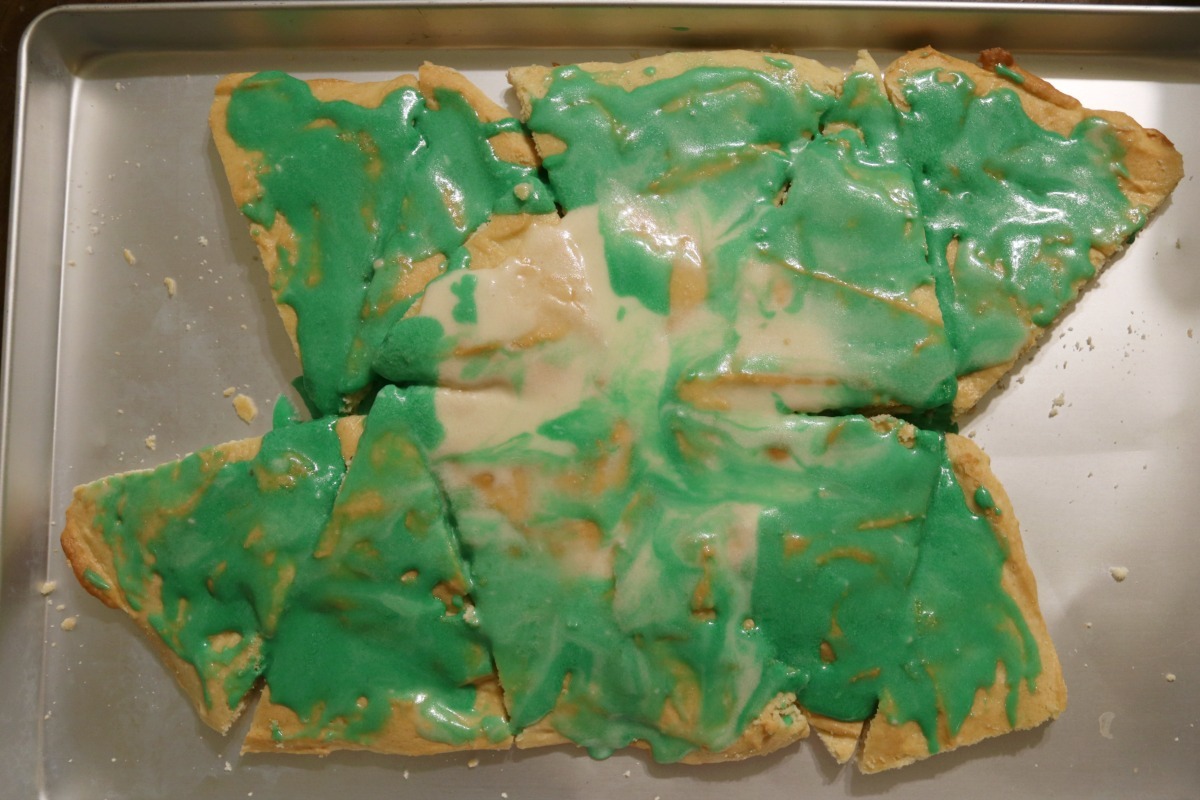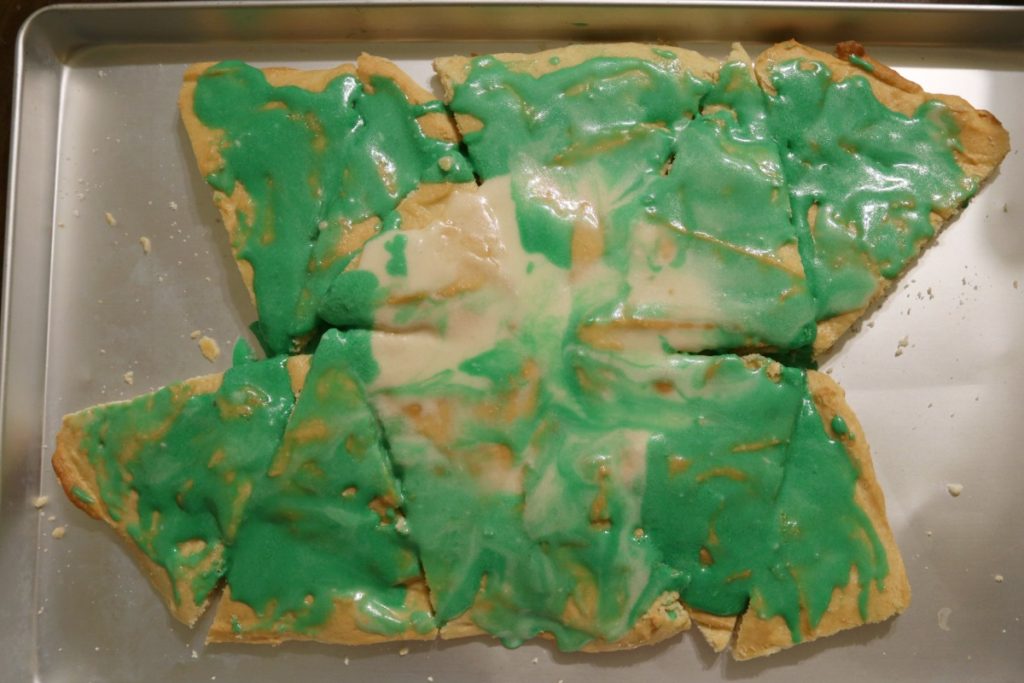 Cut cookie into 12 wedges to create Christmas trees.   
Top with a star and sprinkles, if desired.
Serve and enjoy!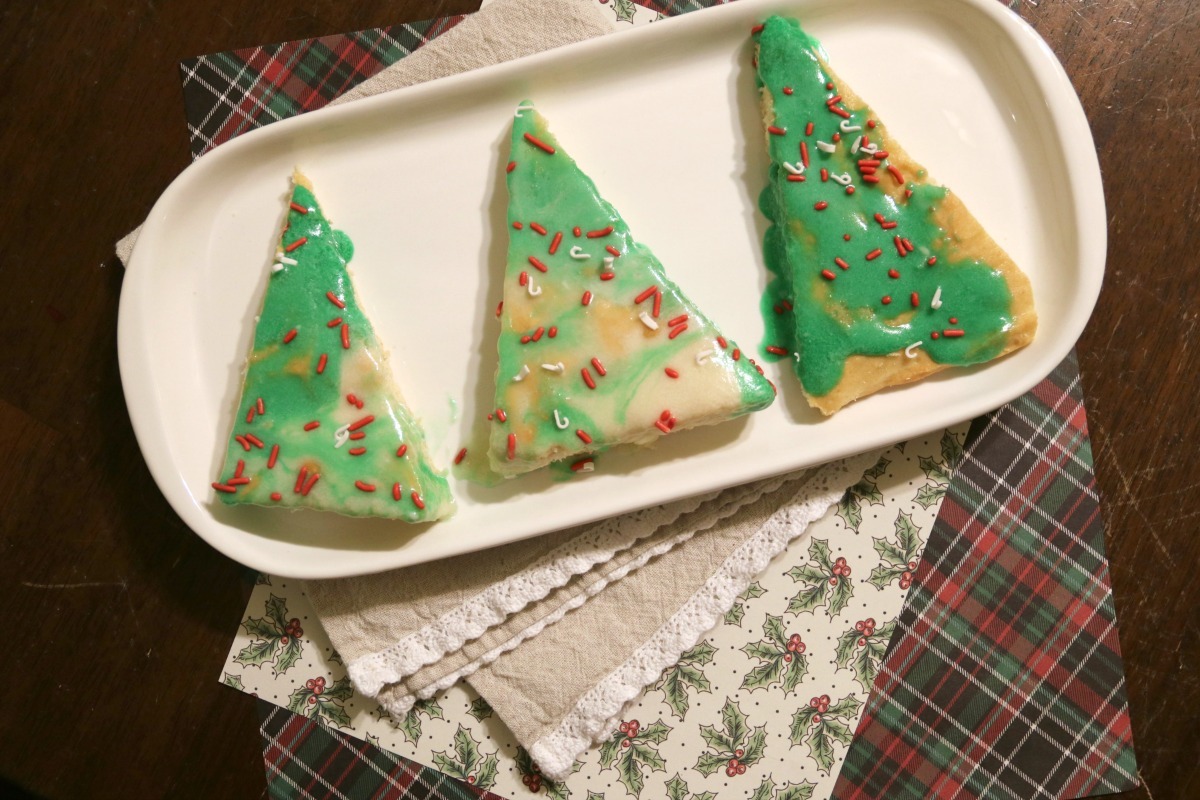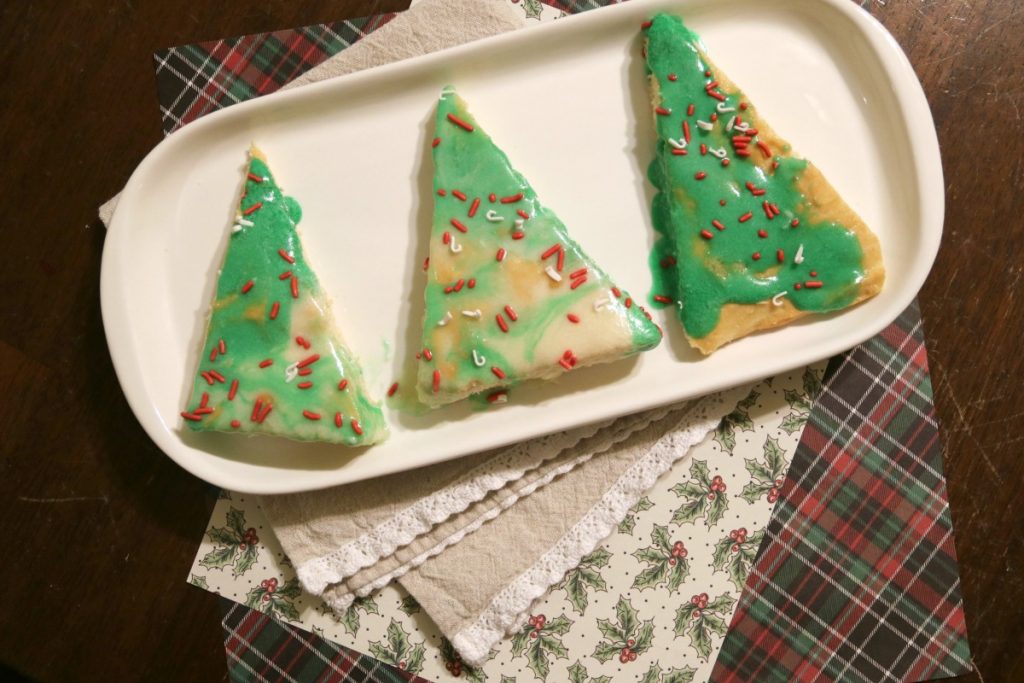 About Brummel & Brown Vegetable Oil Spread with Yogurt –

Brummel & Brown makes deliciously creamy buttery spreads by blending plant-based oils, purified water, and real yogurt. Yogurt helps give the spreads a rich, creamy taste with less fat and calories than butter. It's a deliciously smart choice with 1/2 the fat and calories of butter and 0g cholesterol per serving.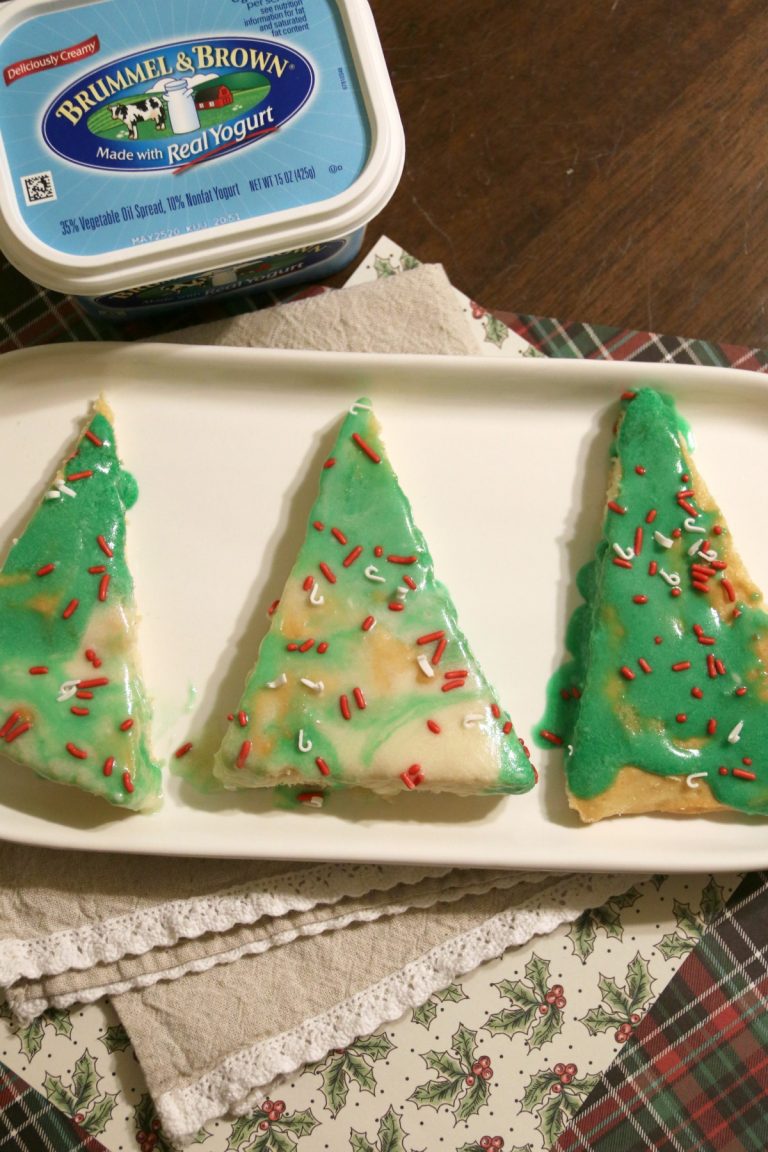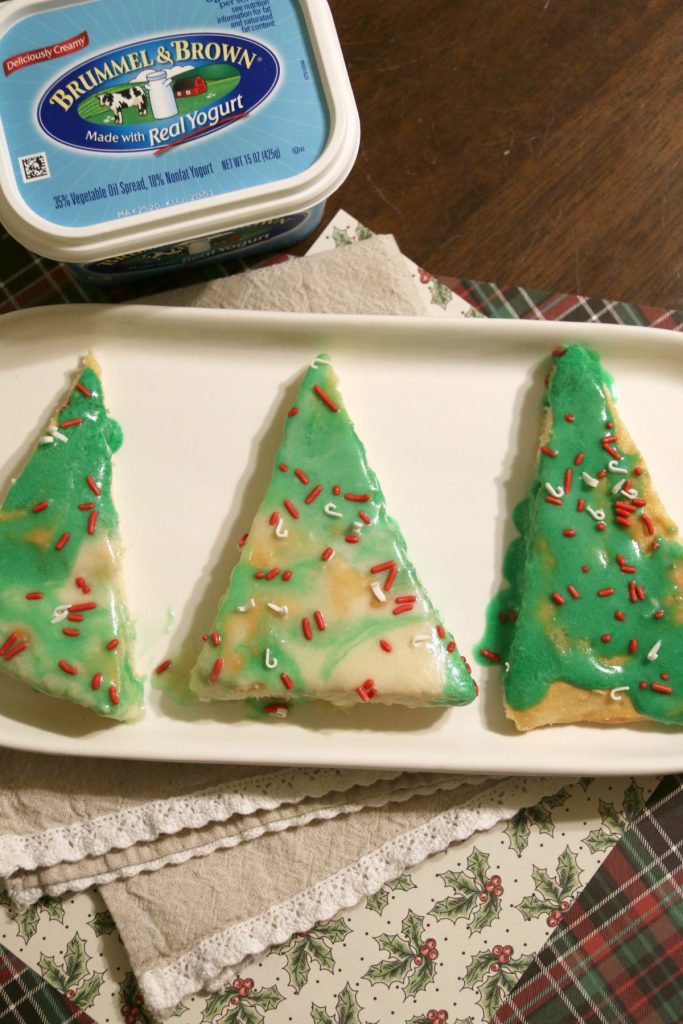 SAVE big when you open your Valpak envelope. Inside, you'll find a $1 off Brummel & Brown Original Buttery Spread (15oz.) coupon, redeemable at HEB stores. (The coupon is only being mailed in select locations in Texas.) You can also find this $1 off coupon at your local HEB store.
YOU WILL ALSO LOVE:
If you like this post, you'll love these that I've picked out just for you!