**Full Disclosure: This post contains affiliate links. If you make a purchase, I get a teeny-tiny percentage at no cost to you.

Dollar Store Snowman Wreath –
Materials:
1 Large Snowman head door hanger
2 Green tinsel wreaths with white tips
3 pack of plastic white glitter snowflakes
Ribbon or twine
Scissors
Green floral wire
Wire cutters or heavy duty scissors.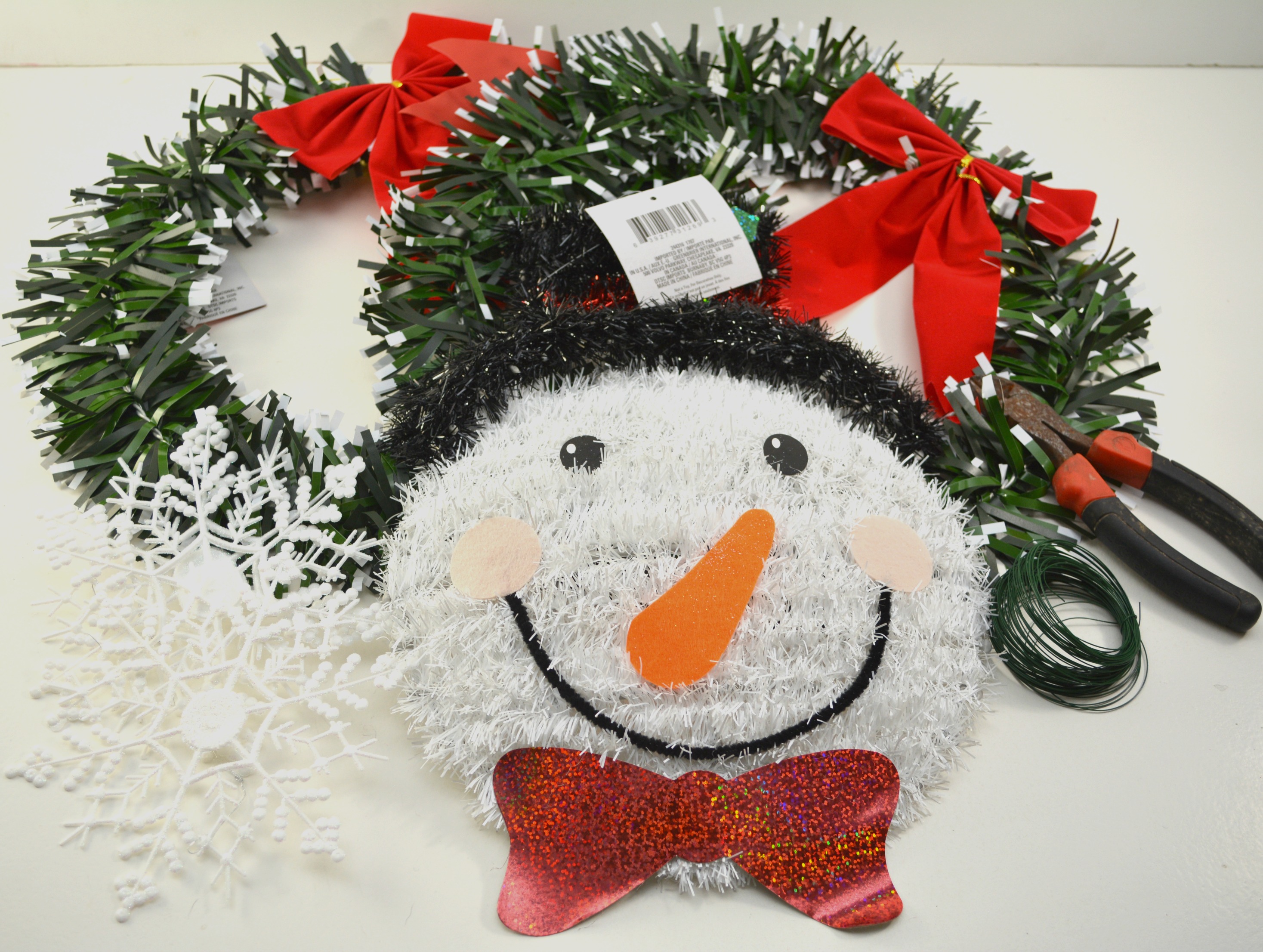 Instructions:
Begin by removing any extra decorations, tags, etc. that come attached to the green tinsel wreaths and snowman head door hanger.
Cut a piece of green floral wire and thread it through the bottom of the snowman head door hanger and around the top of one of the green tinsel wreaths. Twist it tightly closed and continue to twist several times to secure it before snipping off the ends. This will connect your snowman head to the first tinsel wreath that will serve as the snowman's body.

Take another piece of green floral ribbon and thread it around the bottom of the green tinsel wreath already connected to the snowman head, and around the top of the second tinsel wreath. This will connect the second wreath to both the first tinsel wreath as well as the snowman head, to complete the snowman's body.

Thread a piece of ribbon or twine around the top of one of the white glitter snowflakes and use green floral wire to thread it through the top of one green tinsel wreath so that it dangles down into the center of the wreath when the snowman is hung up.

Repeat step 4 with another snowflake and attach it to the top of the second green tinsel wreath.
Hang your snowman wreath on a door inside or outside on a tree or your front porch. When you are ready to store your wreath, it can fold down to the size of a single tinsel wreath for easy storage.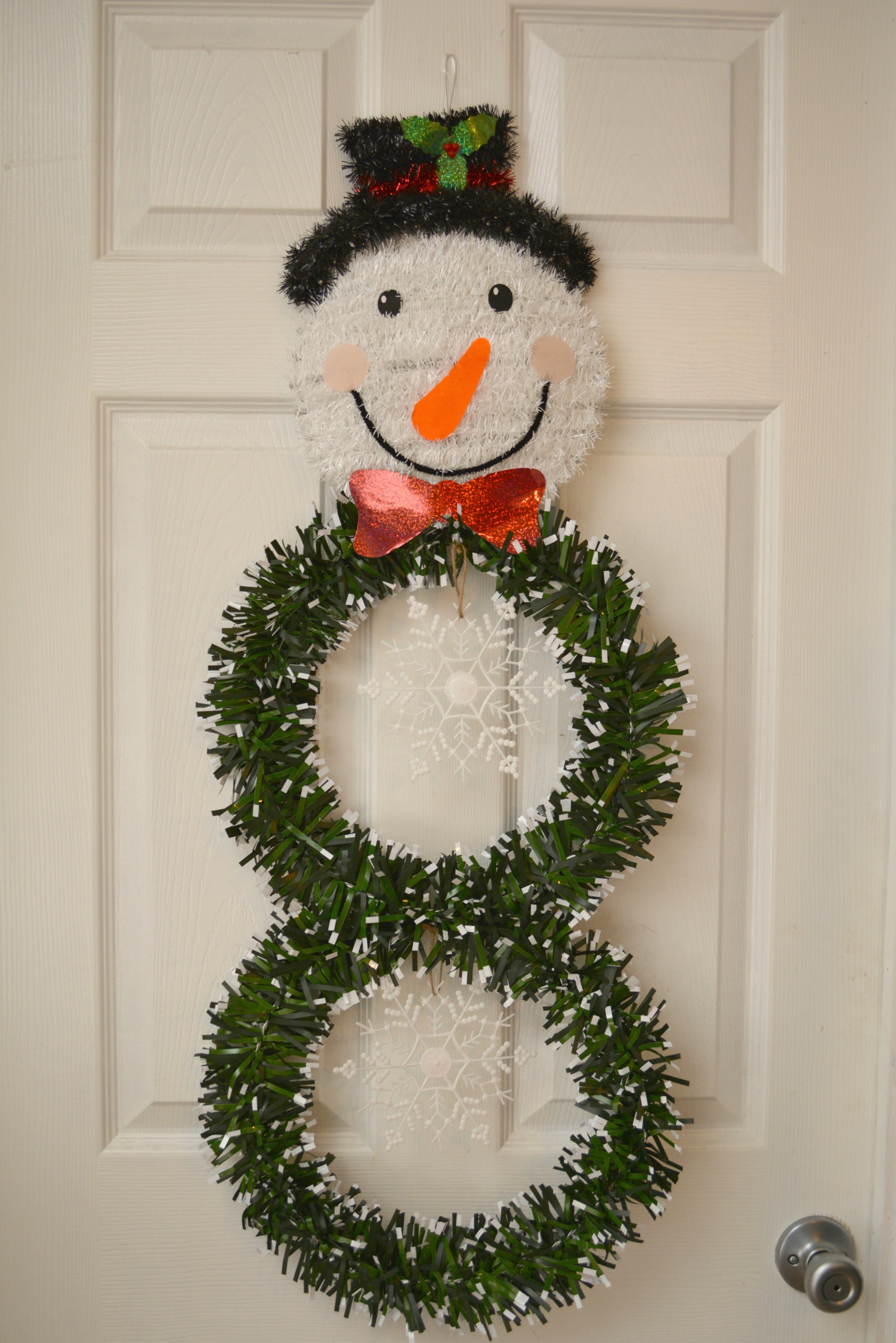 Where would you hang your Snowman Wreath?