**Full Disclosure: The following is part of Jo-Ann Fabric & Craft Stores® Celebrate the Season campaign. I received a Jo-Ann gift card in exchange for this post; however, all opinions are my own.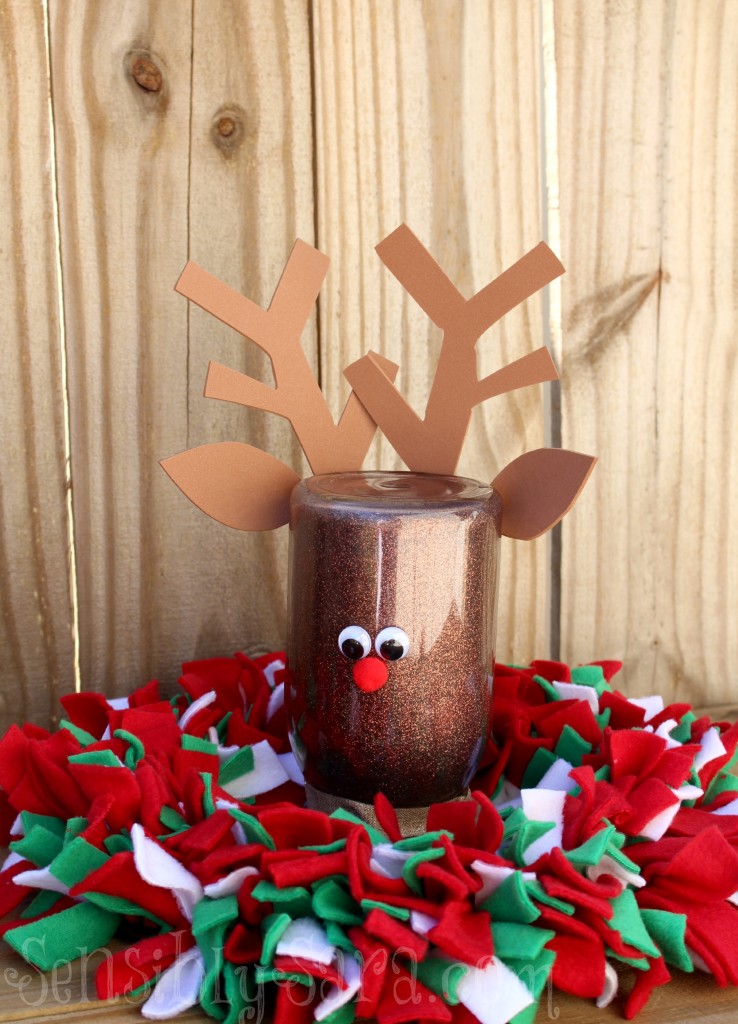 Every season, I say that time of year is my favorite … so here we go again! Christmas is my favorite time of year! The season brings back a flood of memories and emotions for me. The time spent with my family, my uncle pretending to be Santa Claus, spending hours playing Skip-Bo and all the delicious food!
But there is more; I love all the lights, colors and decorations! There are so many beautiful things to look at. Am I right?
Jo-Ann Fabric and Craft Stores asked if I would make fabulously festive crafts, and who am I to say no?!

I came up with two ridiculously cute crafts for my home! A Christmas Fleece Rag Wreath and a Rudolph Mason Jar Craft! The how-to directions follow.
Christmas Fleece Rag Wreath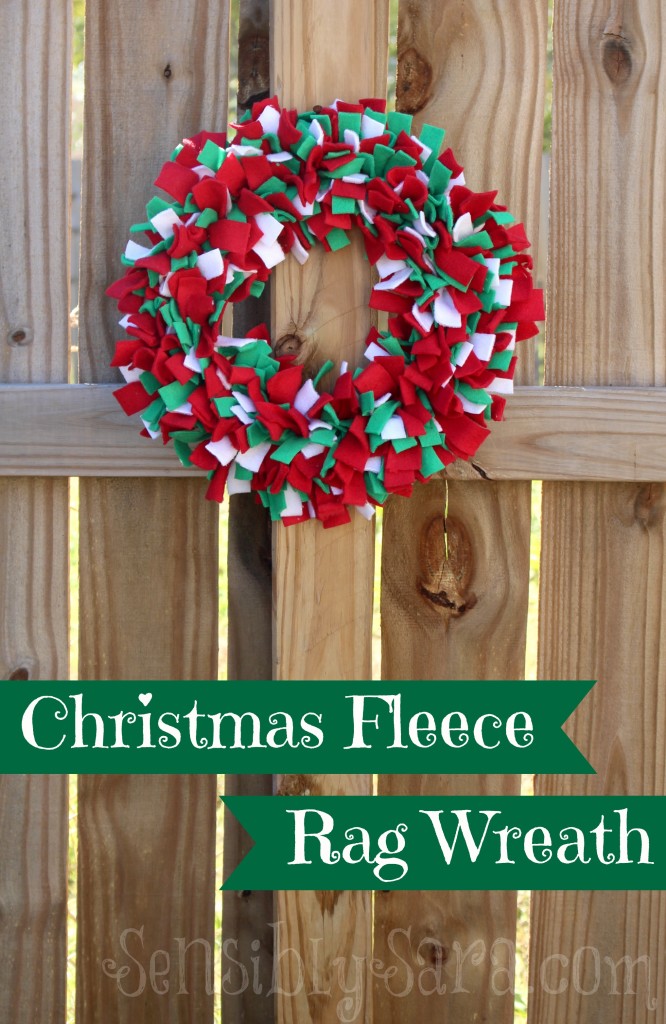 You'll Need:
Three colors of fleece – I used 1/2 yard of red and green and 1/4 yard of white.
Rotary Cutter
Self-Healing Mat
Straight-edge (I used a yard stick.)
How-to:
Cut the fleece into 1/2 inch by 5 inch strips. (I used a straight-edge and eyeballed it, but 0.5×5 was my goal.)
Tie the fleece onto the wreath frame.
Put it on your table or wreath hanger and enjoy!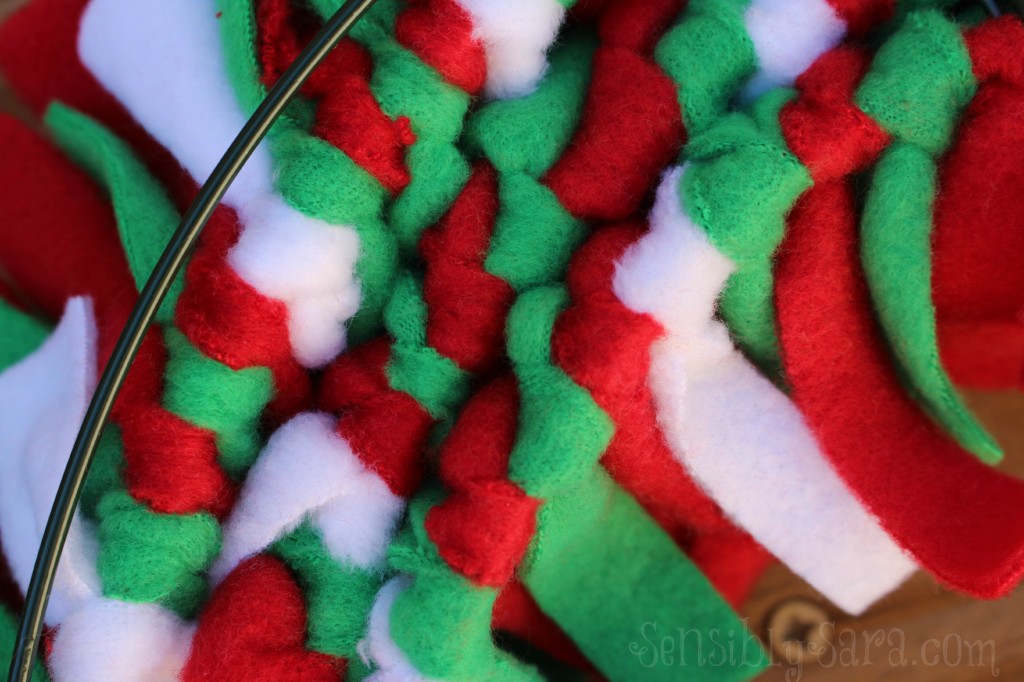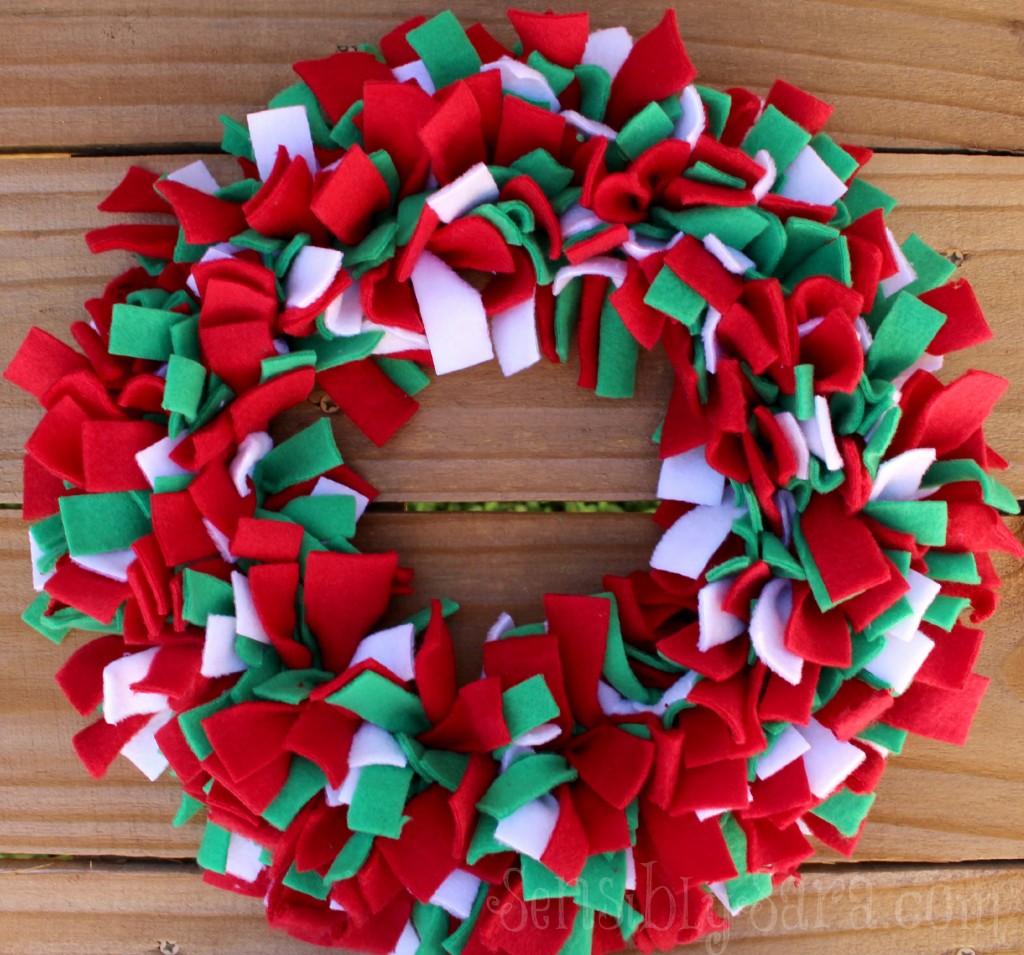 Rudolph Mason Jar Craft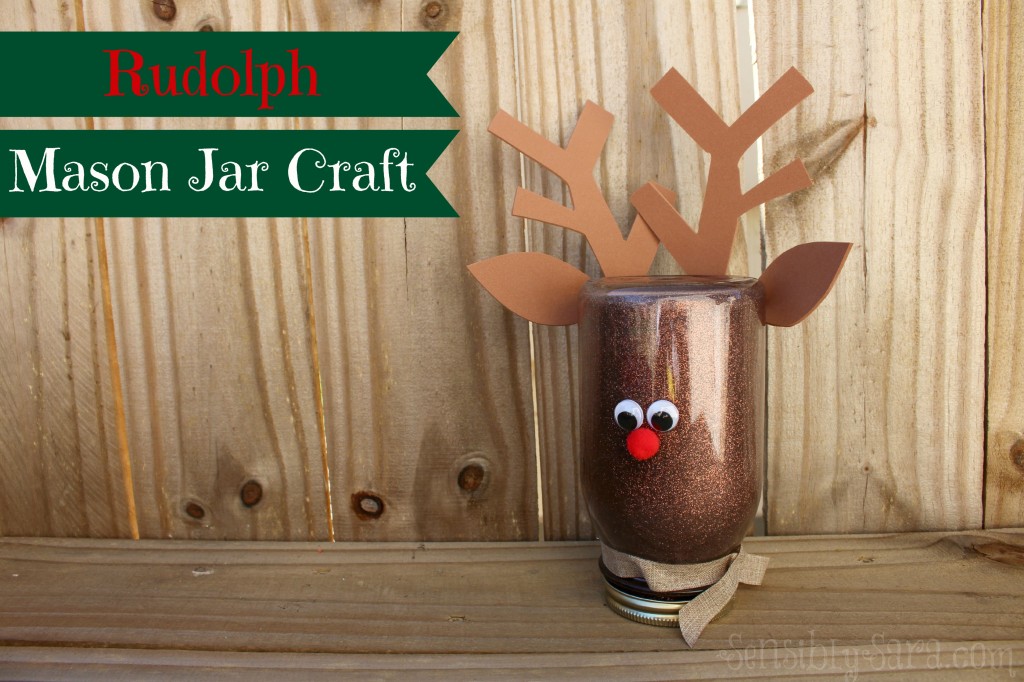 What You'll Need:
Mason Jar(s)
Spray glue
Brown glitter
Brown Fun Foam
Wiggly eyes
Red pom-poms
Hot glue gun & sticks
How To:
Wash & thoroughly dry the mason jar(s).
OUTSIDE: Spray a thick layer of glue into the jar, pour the glitter onto the glue and roll it around until the inside of the jar is completely covered.
Once you are satisfied with the glitter coverage and the glue is dry, replace the mason jar lid.
Turn the jar over (lid side down). You'll want the 'worded' side of the glass at the back.
Cut antlers and ears out of your brown fun foam, and hot glue onto the jar. (You can print the templates I used here.)
Using a hot glue, add two wiggly eyes and a red pom-pom nose to make the face.
Let dry.
ENJOY!
Which craft would you make first?!
Don't forget your printable Jo-Ann Fabric and Craft Stores coupon!