For the last several years I've had a Word of the Year. I haven't done a heck of a lot with those words but it makes me feel better to start a new year with some motivation. Unlike resolutions, words don't commit you to goals. As with previous years, I used a generator to come up with my 2022 Word of the Year. I'm pretty stoked about this year's word, so … drum roll, please!
My 2022 Word of the Year is …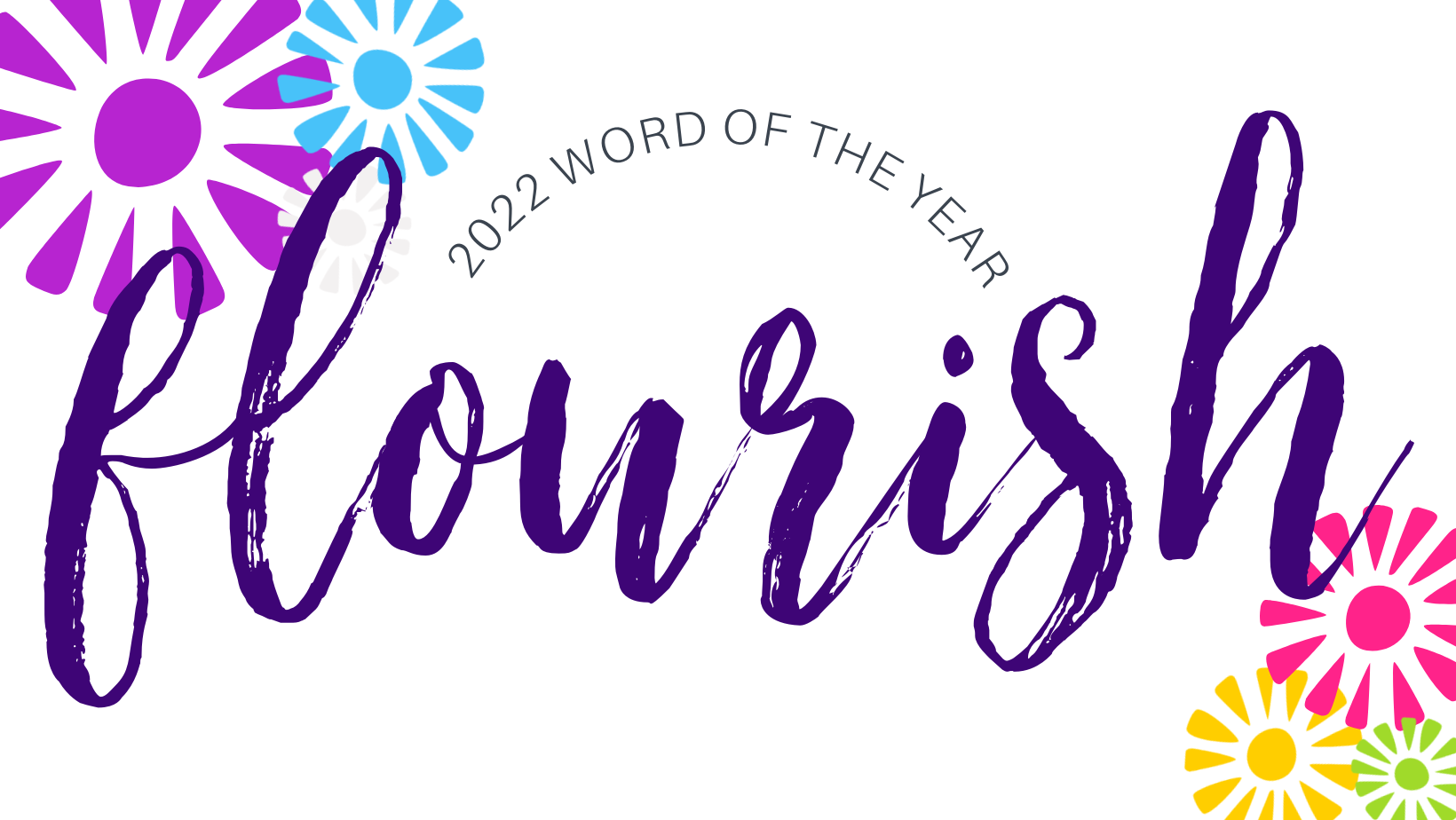 FLOURISH!

The dictionary defines FLOURISH this way:

/ˈfləriSH/

1. (of a person, animal, or other living organism) grow or develop in a healthy or vigorous way, especially as the result of a particularly favorable environment.

2. (of a person) wave (something) around to attract the attention of others.
1. a bold or extravagant gesture or action, made especially to attract the attention of others. "with a flourish, she ushered them inside"

2. an instance of suddenly performing or developing in an impressively successful way. "the Bulldogs produced a late second-half flourish

synonyms: grow, thrive, prosper, develop, bloom, increase
I'm ready to step up and step out – to grow in big, bold ways and to show off in the things I've committed myself to. It's time to take my job as a wife and mom up a notch. I ADORE my job at the elementary school (and not just because I have the best boss) but I'm ready ramp up my confidence in my role there. In 2021, I only published ten posts here at SensiblySara. When I took a full time position out of the house, I promised myself I'd keep the blog going. I've failed at that. 2022 is my year to bring it back and FLOURISH. There's no telling what this year has in store for myself and my family but I sure hope the year has more positives and negatives!
DO YOU HAVE A 'WORD OF THE YEAR' FOR YOURSELF OR YOUR FAMILY?