Raya and the Last Dragon is the newest movie on Disney+, premiering March 5 (this weekend!). Tuk Tuk is Raya's friend and main form of transportation. He is a unique cross between an armadillo, pill bug, and dog which explains his plates of armor and ability to curl up & roll toward adventure! Tuk Tuk Rolls are simply decorated no-bake peanut butter balls and they are a cinch to make! They look just like little, edible versions of Tuk Tuk when they're decorated with strips of fruit leather for armor and chocolate sprinkles for antennae.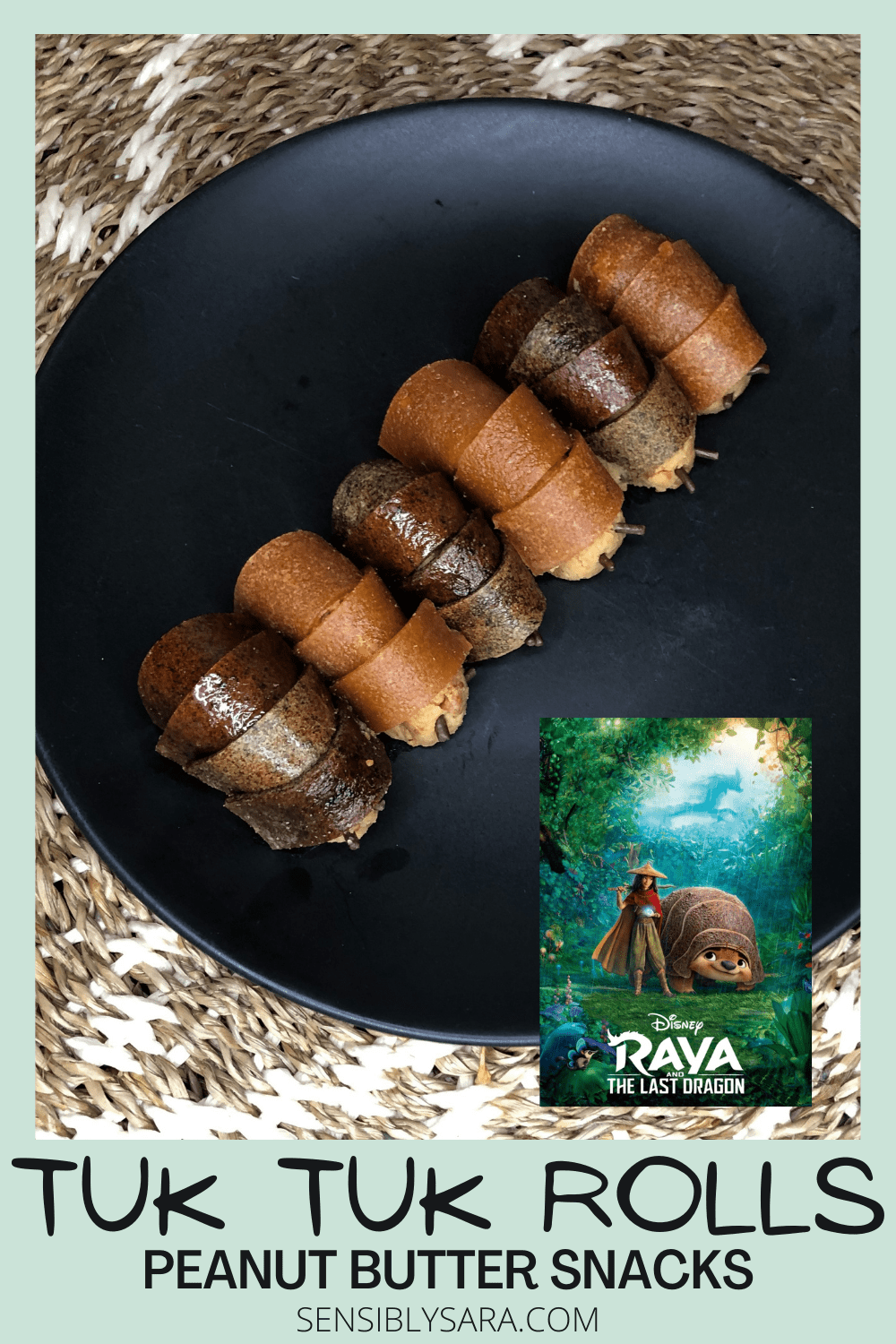 **Full Disclosure: This post contains affiliate links. I may earn a small commission at no cost to you.
Edible Tuk Tuk Rolls Inspired by Raya and the Last Dragon
Ingredients –
For the dough:
1 cup crushed ginger snap cookies
1 cup creamy peanut butter
½ cup powdered sugar
¼ cup maple syrup
For decorating: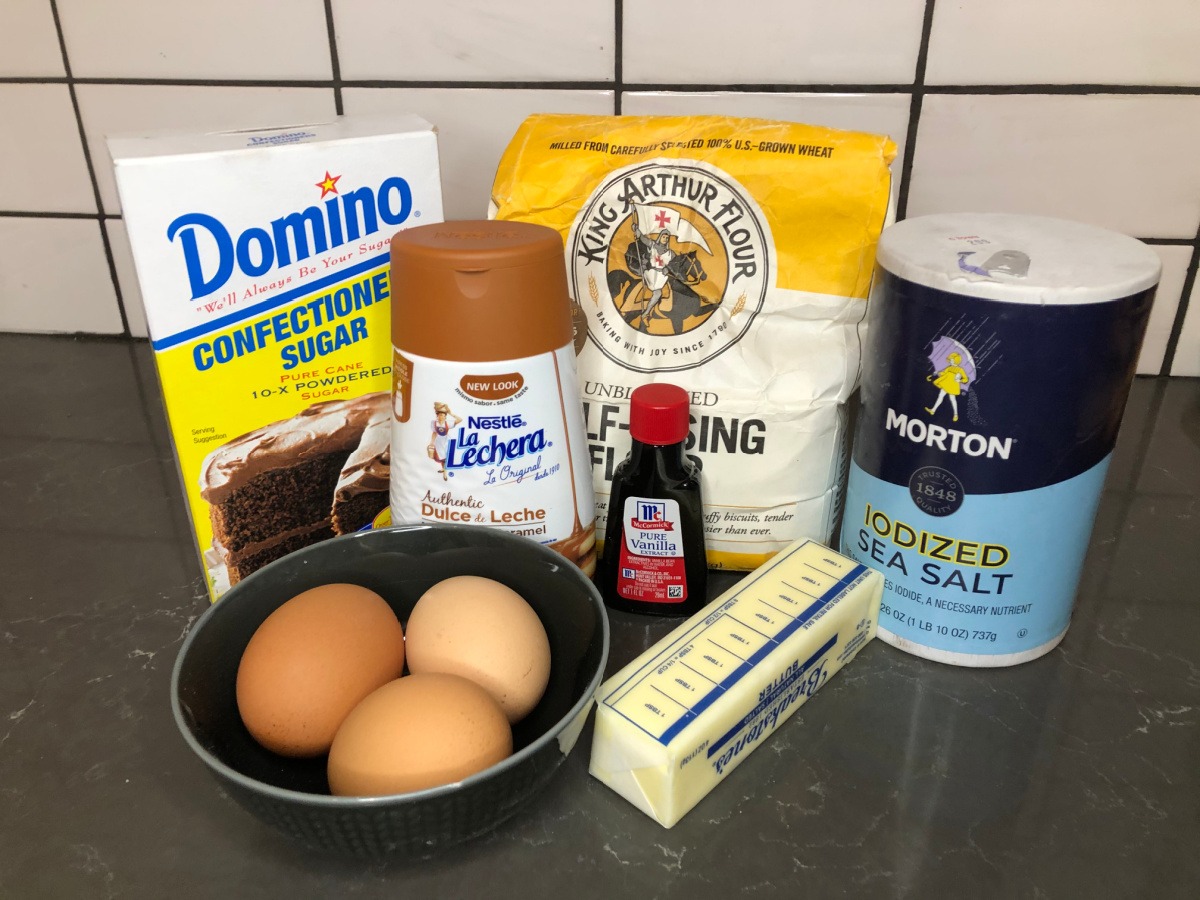 Instructions –
Place the ginger snaps in a ziploc bag and crush using a rolling pin until you have 1 cup of small crumbles.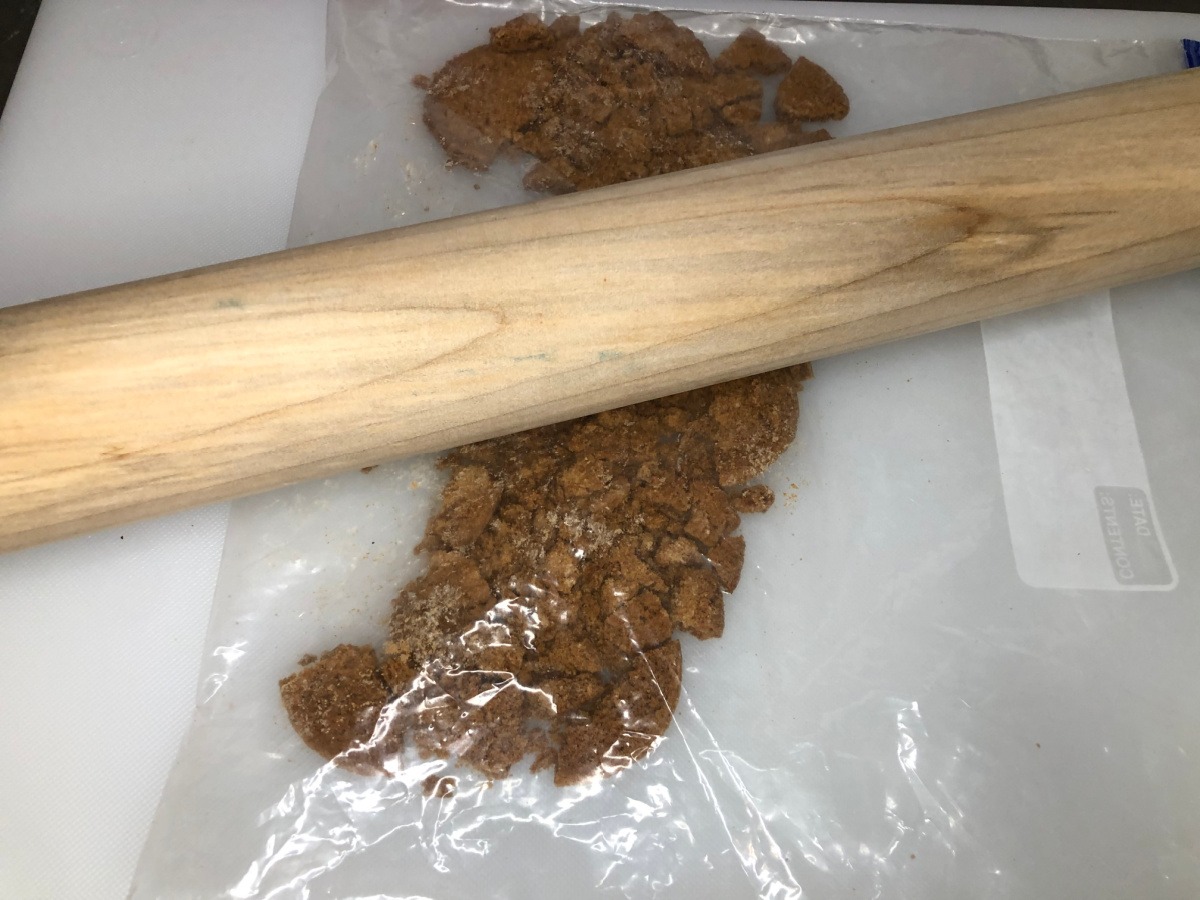 2.  In a large bowl, combine the crushed ginger snap cookies, peanut butter, powdered sugar, and maple syrup. Mix until all ingredients are incorporated and you have a smooth dough. If the dough is still too sticky (depending on the type of peanut butter used) you can sprinkle in additional powdered sugar until the dough has a play-dough consistency.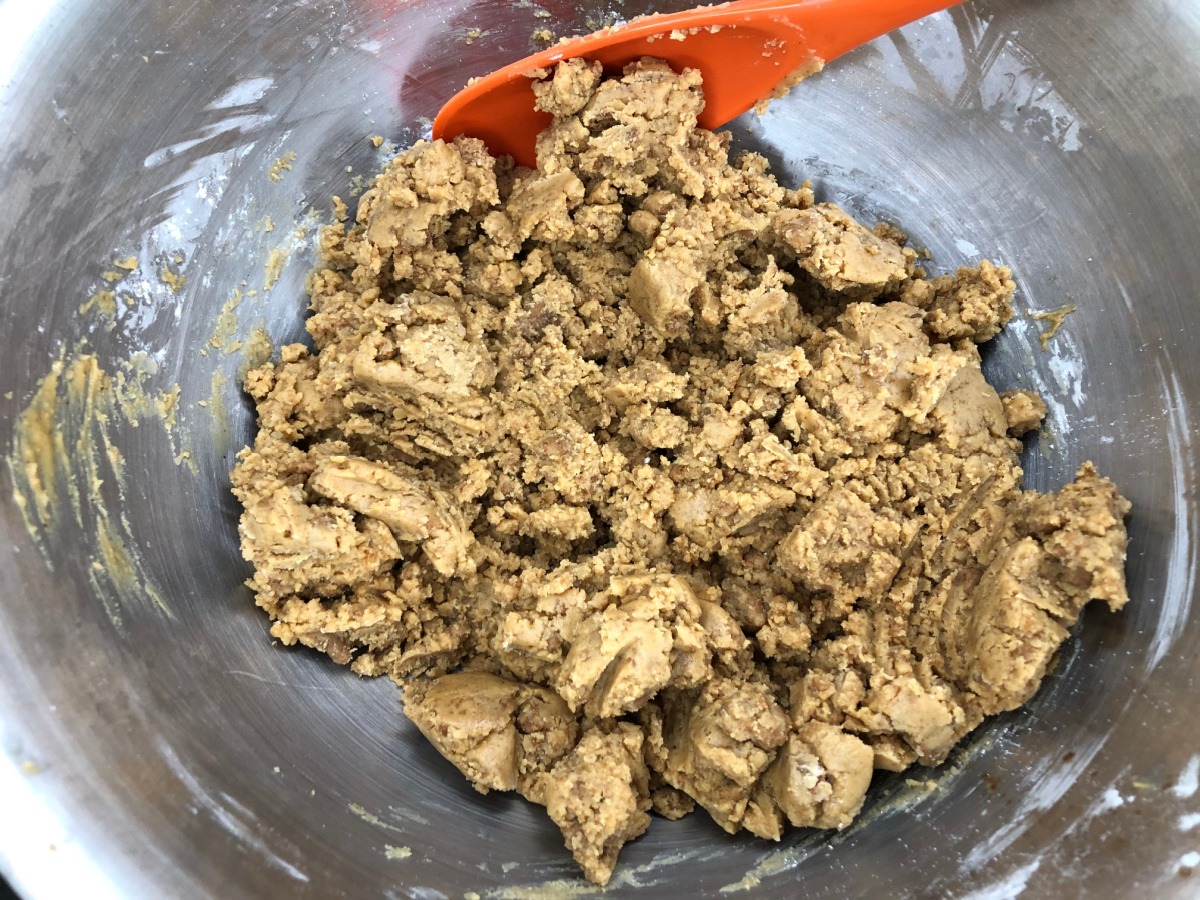 3. Scoop out about 2 tablespoons of dough and shape into a roughly 1½" long football shaped ball. Gently press the bottom onto a plate or cutting board to create a flat side so that it sits steady. Repeat with all remaining peanut butter dough.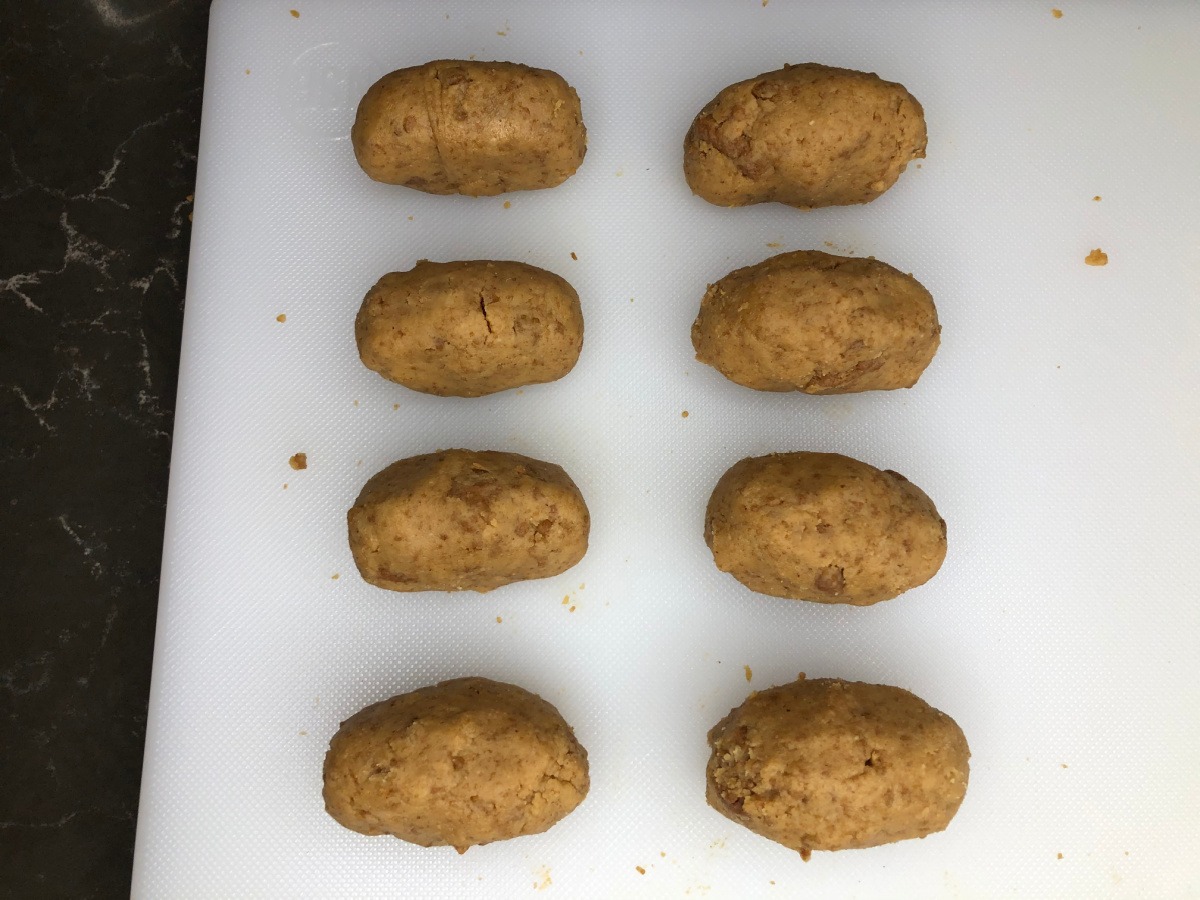 4. Slice the fruit leather into small strips about ½" wide.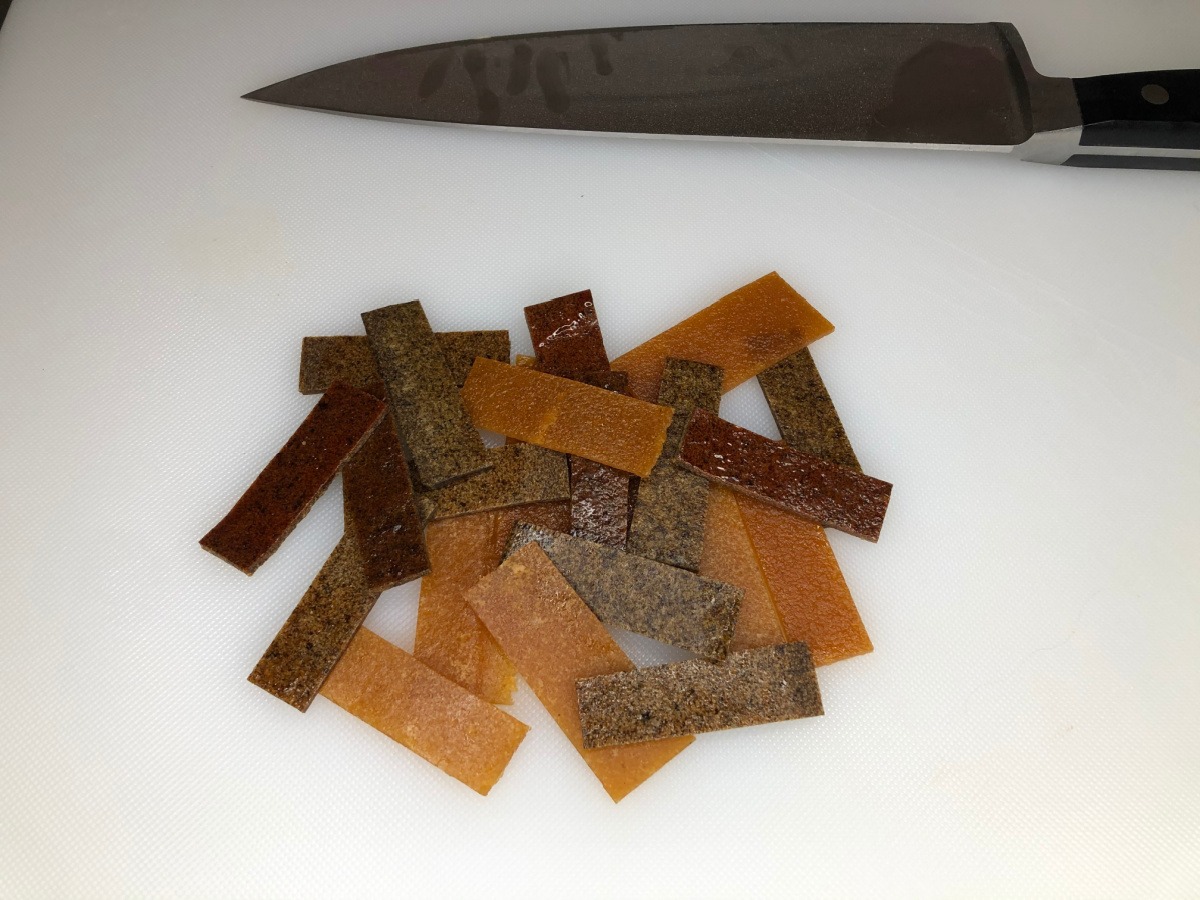 5. Place 3 – 4 fruit leather strips on top of each roll in a shingled pattern. Press the sides of the fruit leather down and gently squeeze together, so that the fruit leather wraps over the top of the peanut butter roll and sticks to the sides.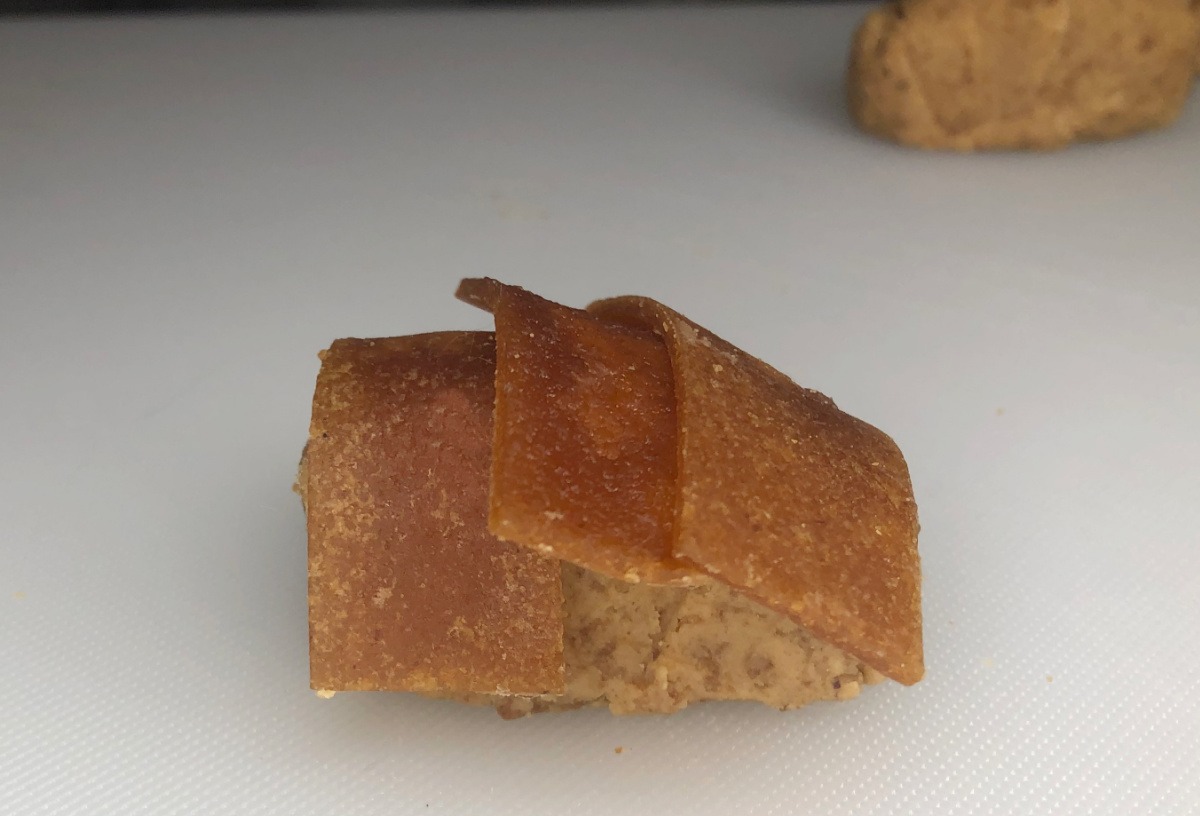 6. Repeat with all remaining fruit leather and peanut butter rolls.
*Note: If your fruit leather is not very pliable and difficult to work with, lay the strips flat on a microwave-safe plate and heat for 2 – 3 seconds until softened.
7. Place 2 chocolate sprinkles on one end of each roll, just under the last piece of fruit leather, for Tuk Tuk's antennae.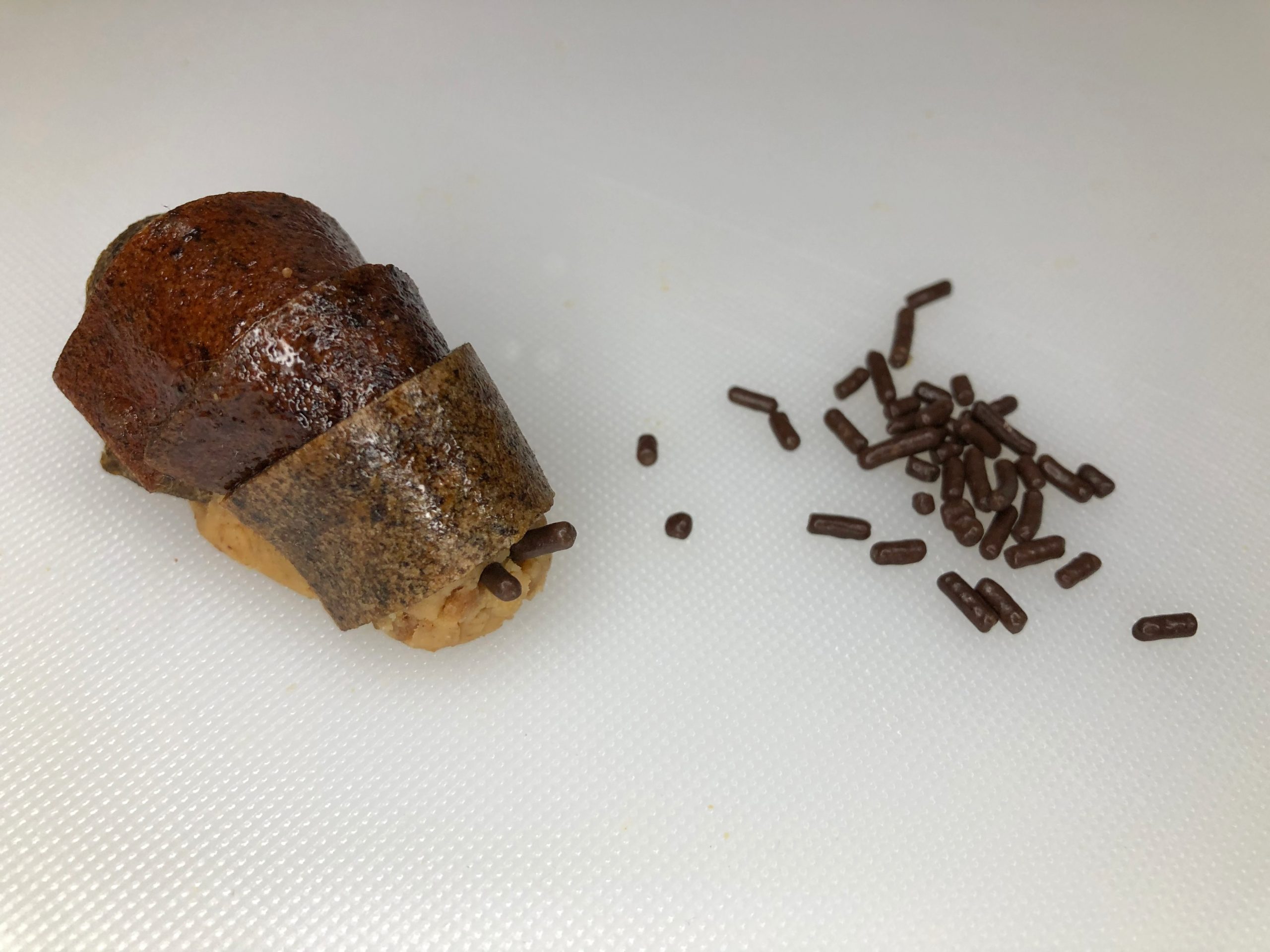 8. Line these Tuk Tuk rolls up on a plate, alternating the colors and patterns!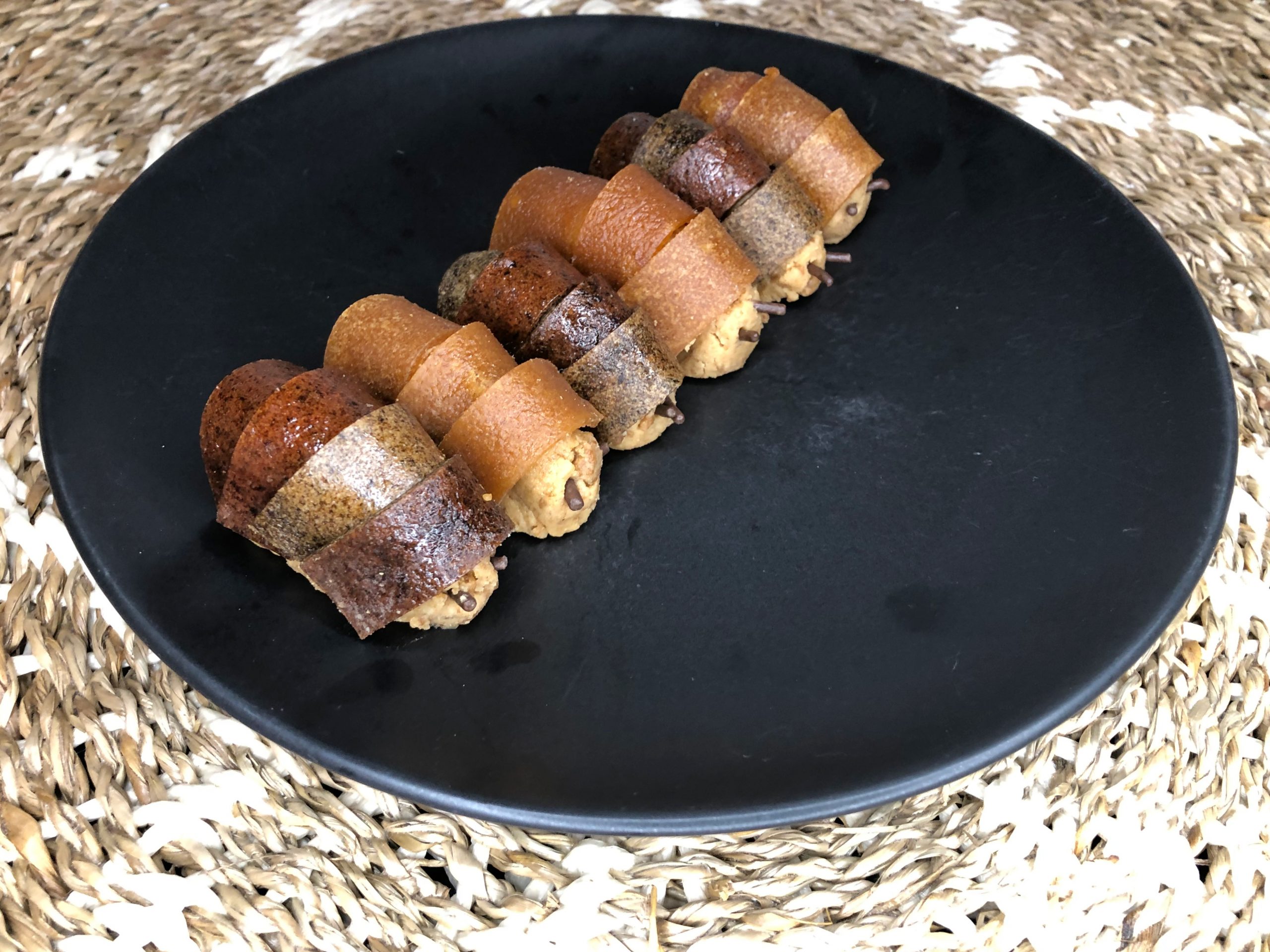 You'll get about 18 Tuk Tuk Rolls out of this recipe.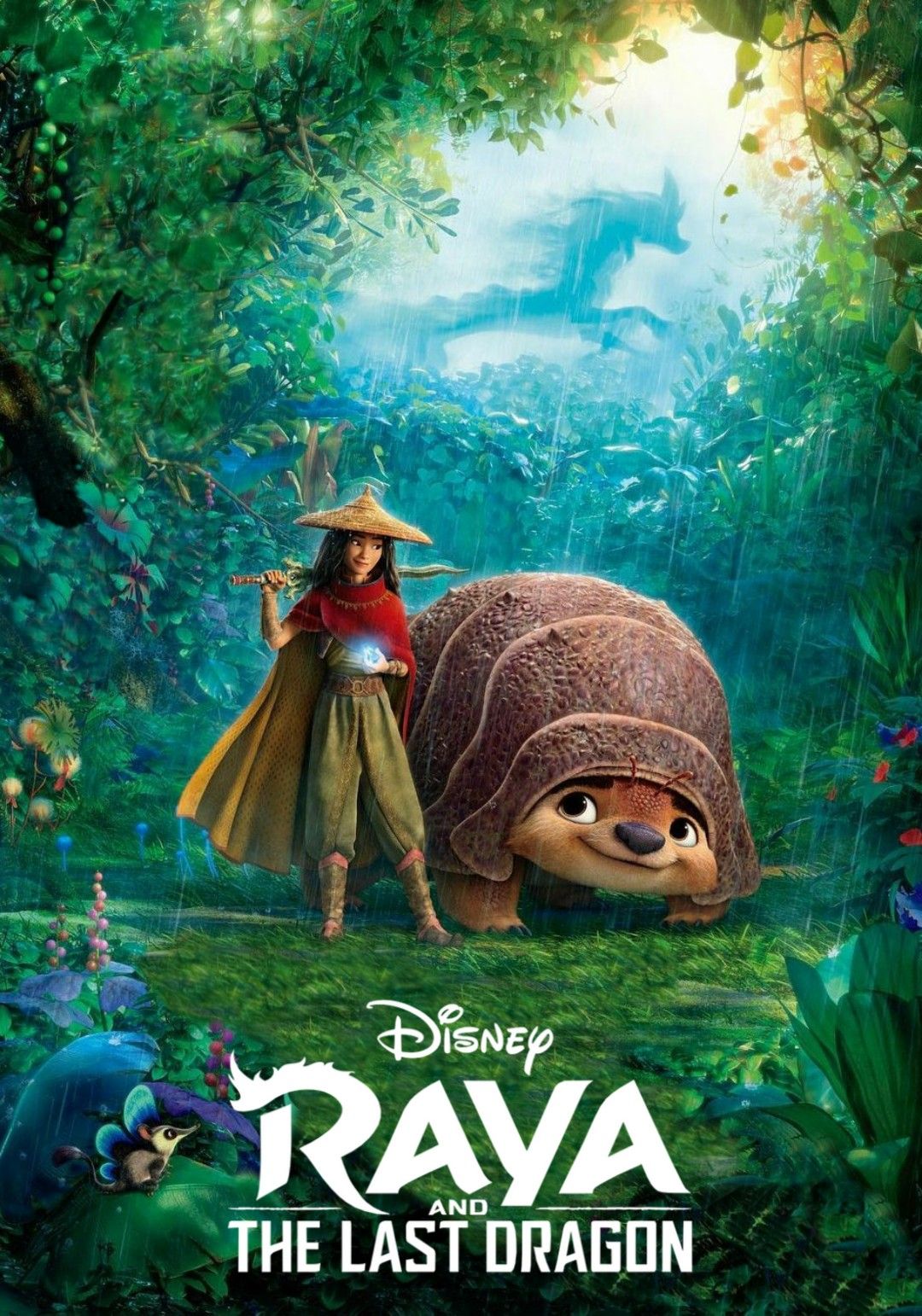 More about Raya and the Last Dragon:
Long ago, in the fantasy world of Kumandra, humans and dragons lived together in harmony. But when sinister monsters known as the Druun threatened the land, the dragons sacrificed themselves to save humanity. Now, 500 years later, those same monsters have returned and it's up to a lone warrior, Raya, to track down the last dragon in order to finally stop the Druun for good. However, along her journey, she'll learn that it'll take more than dragon magic to save the world—it's going to take trust as well. From directors Don Hall and Carlos López Estrada, co-directors Paul Briggs and John Ripa, producers Osnat Shurer and Peter Del Vecho, and featuring the voices of Kelly Marie Tran as Raya and Awkwafina as Sisu.