Our family Thanksgiving gatherings aren't very large so I tend not to make too many desserts. However, I can't say no to a cute dessert for kids so I put together these adorable (and easy) Turkey Nutter Butter treats! I can't wait to share them at our Thanksgiving meal on our gratitude table cloth.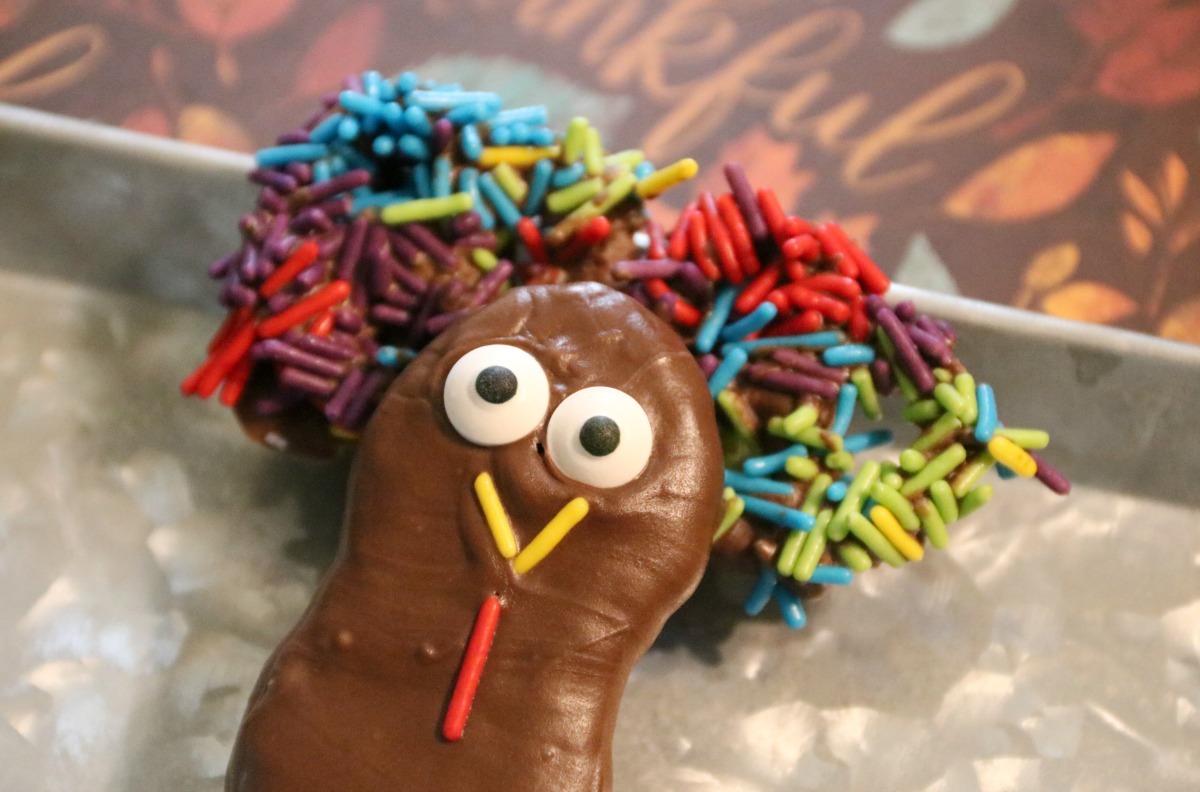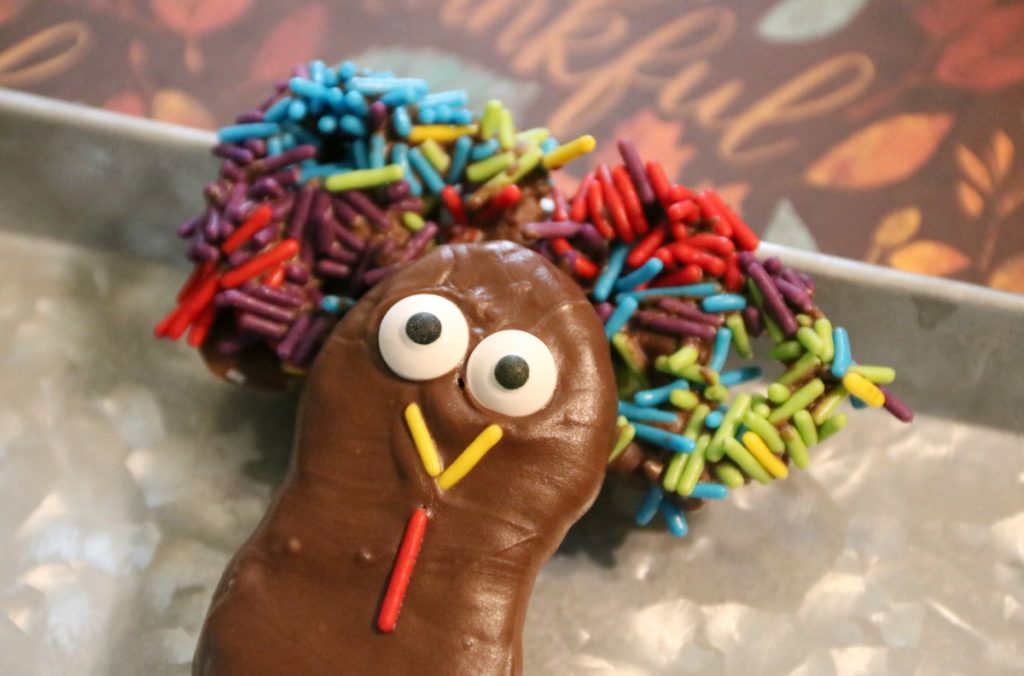 **Full Disclosure: This post contains affiliate links. I may earn a small commission at no cost to you.
Turkey Nutter Butter Treats –
Ingredients:
Nutter Butter Cookies
Small Pretzels
Wilton Candy Eyes
Wilton Jimmies (yellow, red, blue, green, purple)
Chocolate Candy Melts
Directions:
Heat chocolate candy melts in a microwave for 30 seconds at a time, until smooth.
Using a fork, dip the pretzel, ensuring to shake off excess chocolate.
Drop the chocolate covered pretzel in a bowl full of Jimmies and gently press down.
Flip the sprinkle covered pretzel onto a piece of parchment paper.
Repeat steps 2 – 4 for one turkey Nutter Butter treat.
Dip one Nutter Butter cookie into the chocolate. Shake off excess chocolate before gently placing the cookie in the center of the two pretzels.
Add two Wilton eyes at the top of the cookie.
Using two yellow Wilton Jimmies and one red Wilton Jimmies to create the turkey's beak and snood.
Allow plenty of time for the chocolate to harden before serving.
Enjoy!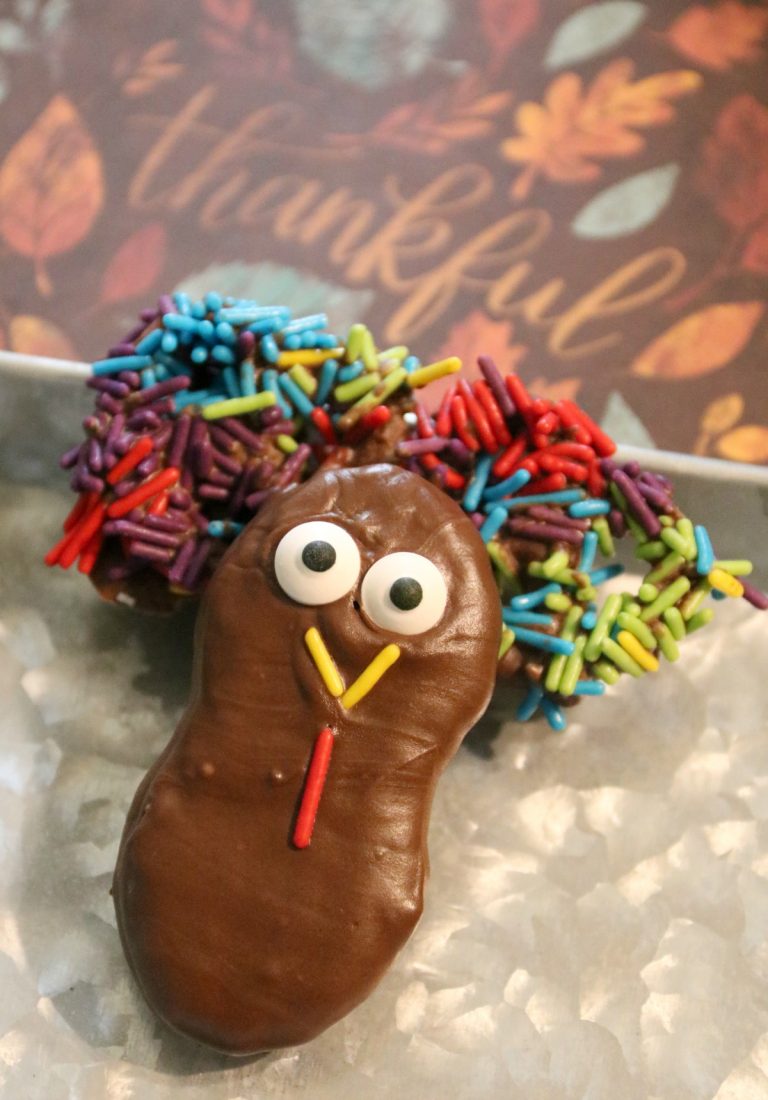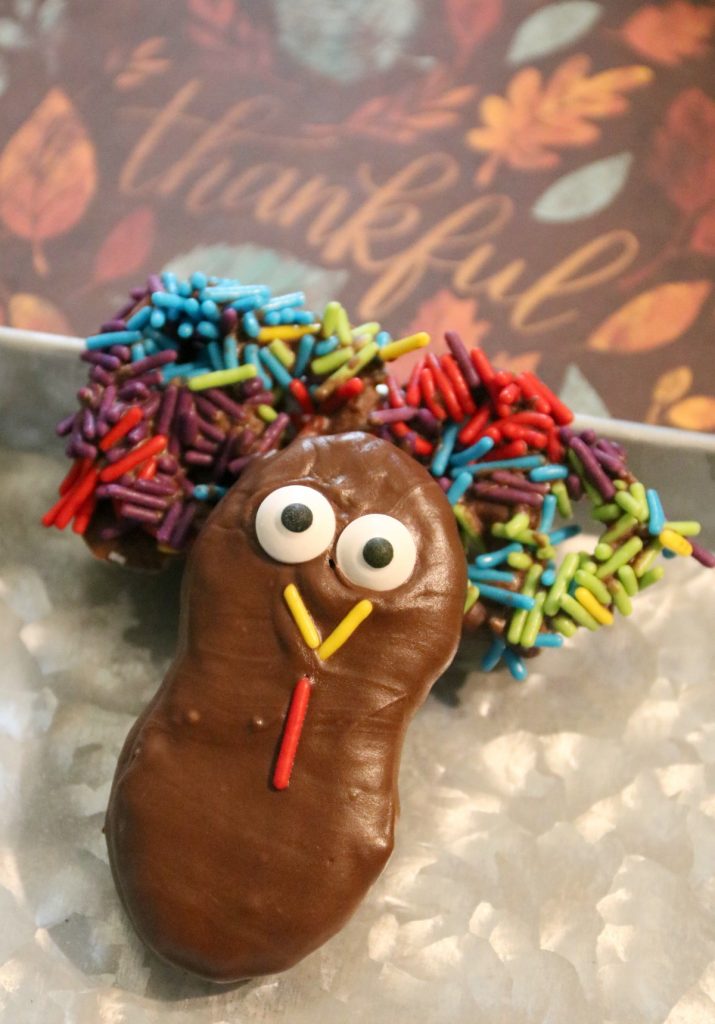 These Turkey Nutter Butter cookies take about 15 minutes to assemble (about 20 minutes longer for the chocolate to harden) and are sure to be a hit at any Thanksgiving table.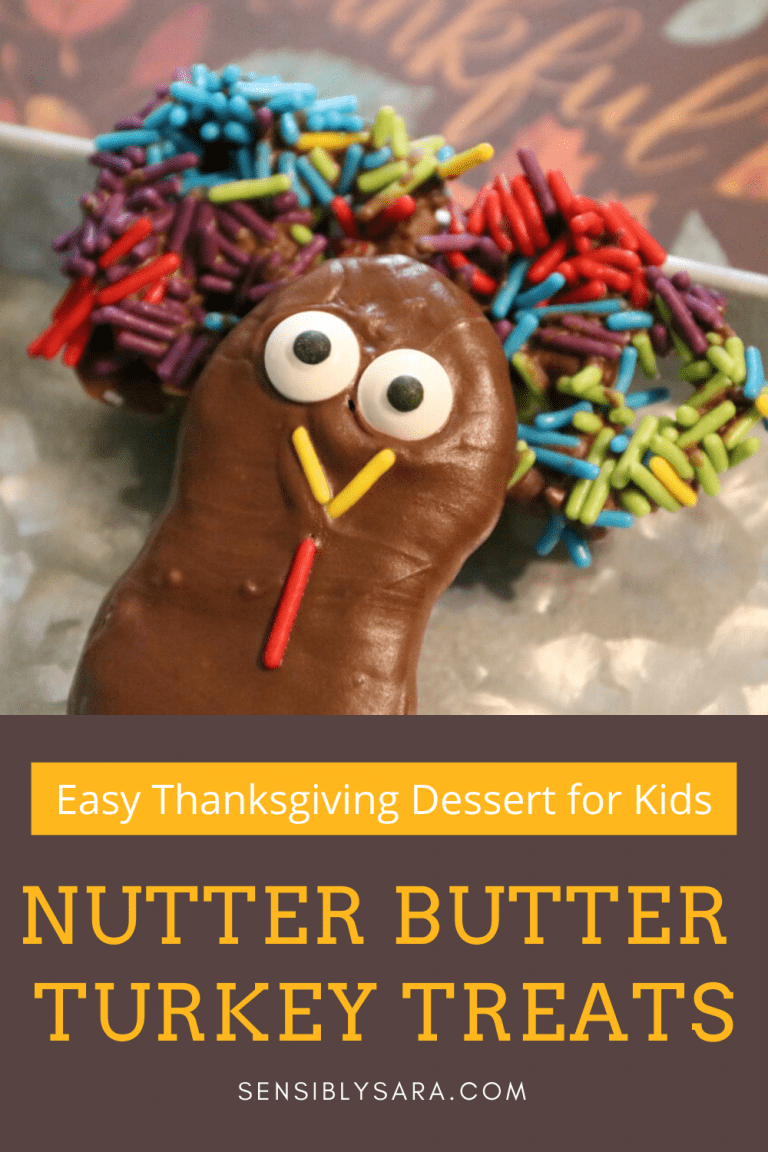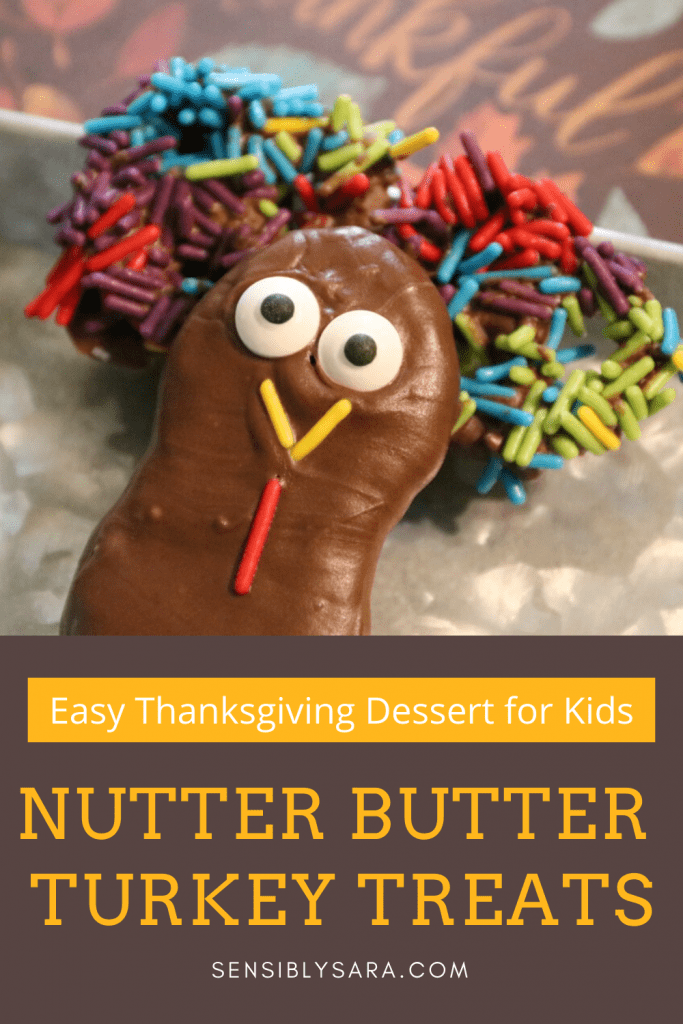 YOU WILL ALSO LOVE:
If you like this post, you'll love these that I've picked out just for you!