So, you want to look your best, but you don't want to spend hours in front of the mirror, right? Well, the good news is that you can still look and feel great, with minimal time and effort! From your face to your hair, there are some beauty hacks that you can start using right now to save you time and energy.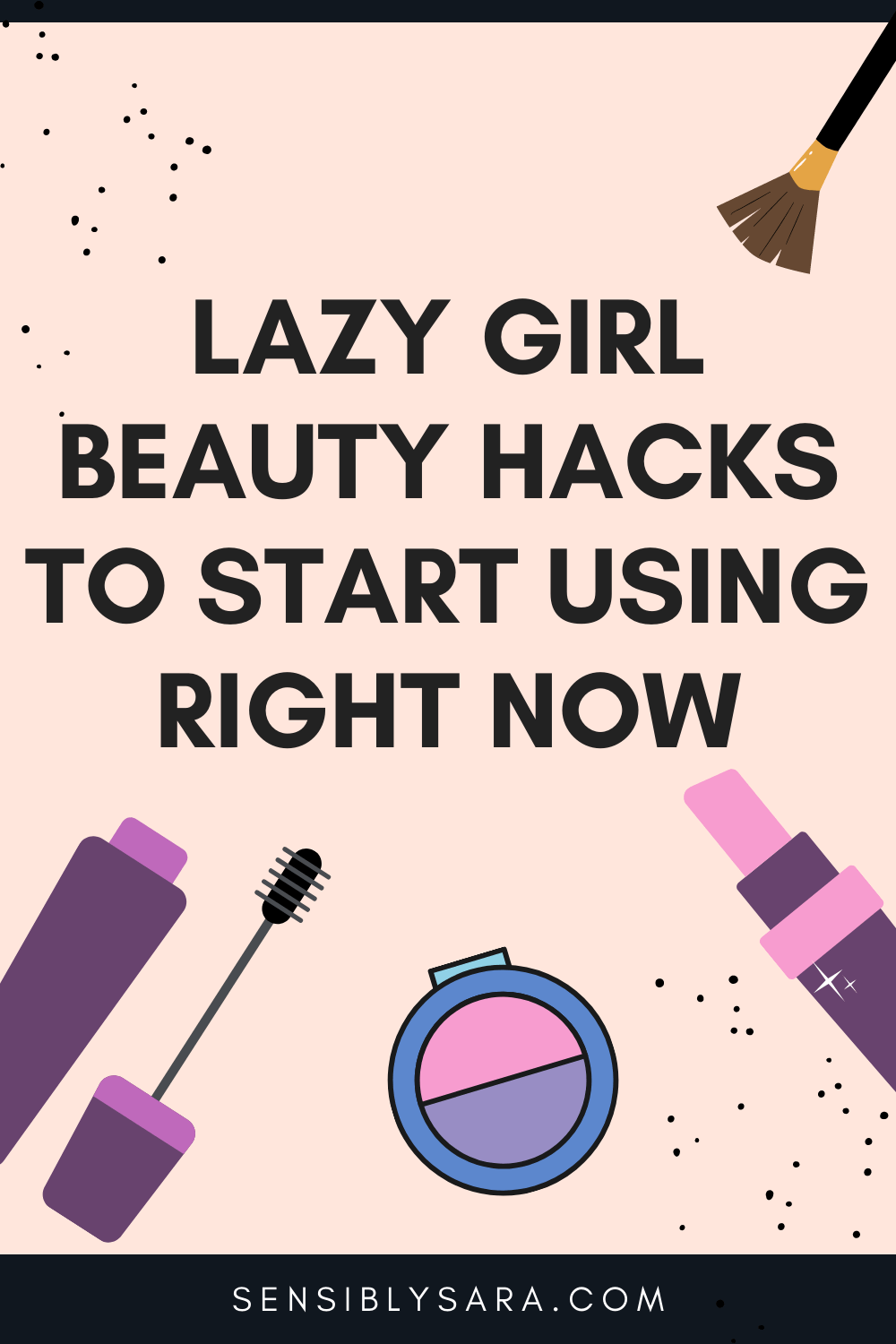 **Full Disclosure: This post contains affiliate links. I may earn a small commission at no cost to you.
Lazy Girl Beauty Hacks –
For Your Face
Skip the foundation – Instead of taking all that time to apply foundation to your face, just use a concealer to hide those unwanted blemishes.
Out of blush – Are you in the midst of your makeup routine and discover that you're out of blush? Not a problem! Just use a classic satin or matte finish lipstick instead. Dab some onto your cheeks and blend well.
Keep makeup wipes on your nightstand – If you happen to forget to remove your makeup before bed and you are too lazy to get out of bed, just grab a couple of makeup wipes and get rid of the day's makeup.
For Your Eyes
Make your eyes instantly pop – Instead of using black eyeliner to line your eyes, try using white eyeliner. The white eyeliner will make your eyes appear brighter and larger!
Get that fake eyelash look – If you want to have that faux eyelash look without having to apply fake eyelashes, just sprinkle a bit of baby powder onto your eyelashes before you apply your mascara.
Get the most out of your mascara – When your tube of mascara starts to dry out, just add 2-3 drops of contact lens solution to loosen up the mascara.
For Your Lips
Banish your chapped lips – Use an old mascara wand to exfoliate your chapped lips. This works wonders for getting rid of all that dead skin on your lips.
Give your lips a plumping boost – You can easily plump up your lips by adding a drop or two of peppermint oil to your favorite lip gloss.
For Your Nails
Don't wait for your nails to dry – No one has time to wait for their nails to dry these days! Luckily, there is an easy way to dry them quickly. Just soak your freshly-painted nails in a bowl of ice water for 4-5 minutes.
Get rid of nail polish around your cuticles – You know how after you paint your nails, you have some excess nail polish around your cuticles? To get rid of that pesky excess, just use an old eyeliner brush and some nail polish remover!
Do you have any lazy beauty hacks?