Each year my son attends his Sunday school Christmas party where the goal is to wear the ugliest Christmas sweater. Buying ugly Christmas sweaters in South Texas stores is troublesome because they are just too warm for our weather. I've made James an Ugly Christmas shirt before and he's has worn it for several years but it's now too small and he wanted something different so this year it's an easy DIY Ugly Christmas Sweater with Bows!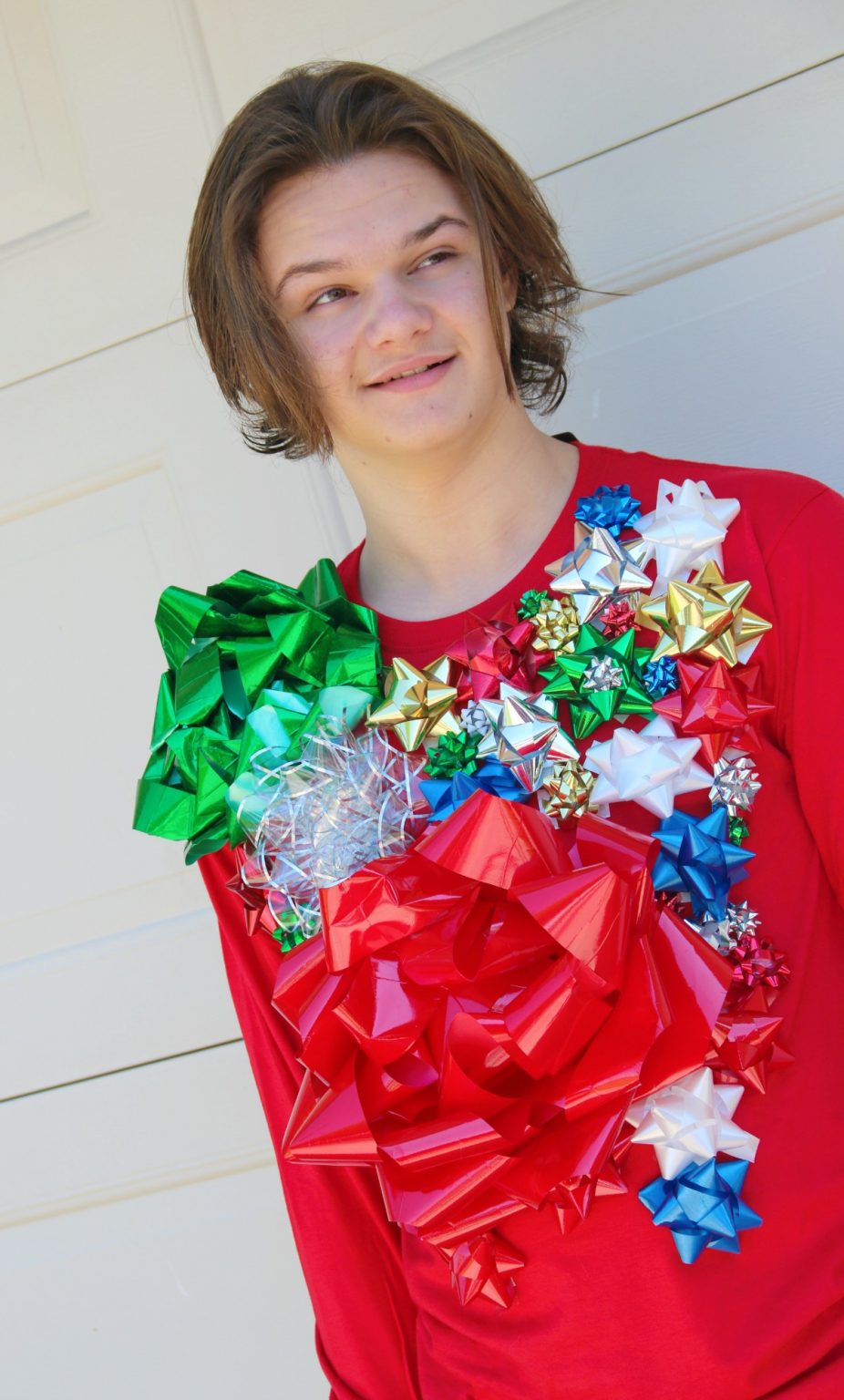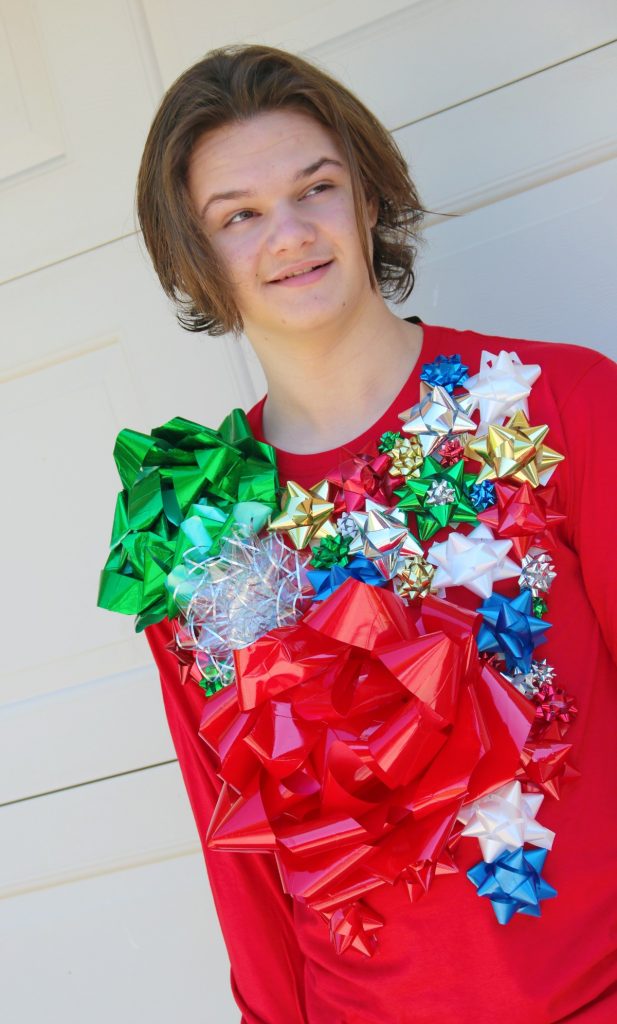 **This post contains affiliate links.
HOW TO MAKE this UGLY CHRISTMAS SWEATER –
Supplies:
1 long-sleeved t-shirt or sweatshirt
5 or 6 packages of Christmas bows in a variety of sizes
Optional: 1 set of battery-operated lights
Fabric glue and/or needle and thread
Parchment paper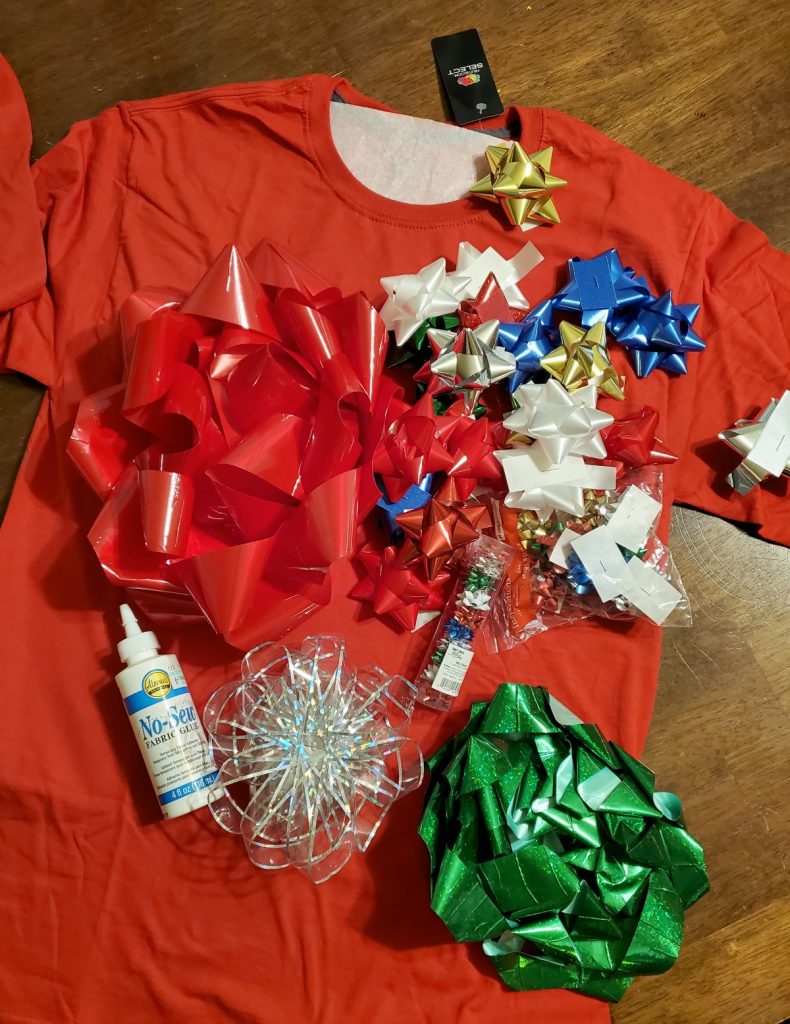 Directions:
Lay the shirt on a flat surface
Tear a piece of parchment paper to fit inside the shirt. (This will keep the glue from seeping through and sealing the shirt together.)
Glue the bows down in whatever manner you wish. You'll want to FILL the shirt. (For the smaller bows, I pulled the sticky paper off so it wouldn't be seen.)
Optional: Glue (or whip stitch) the lights down from the bottom up (so the battery pack can be put in your back pants pocket).
Allow plenty of time to dry before wearing.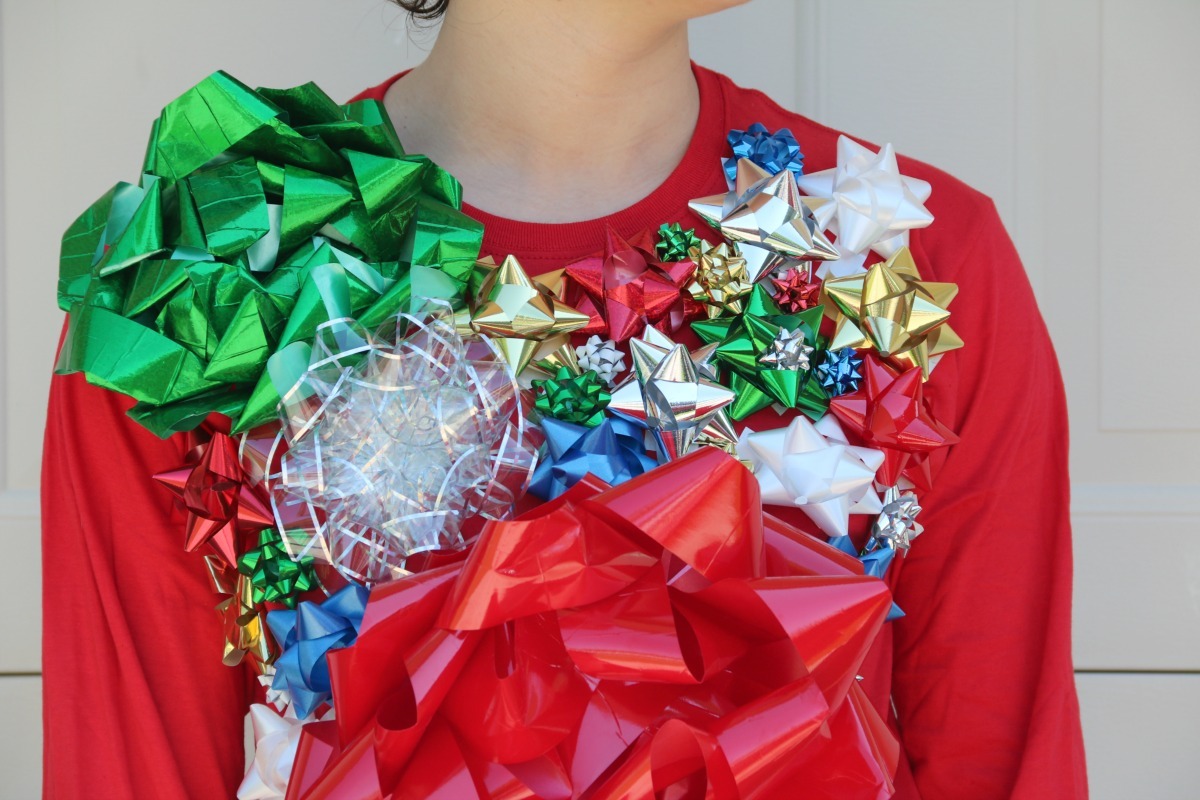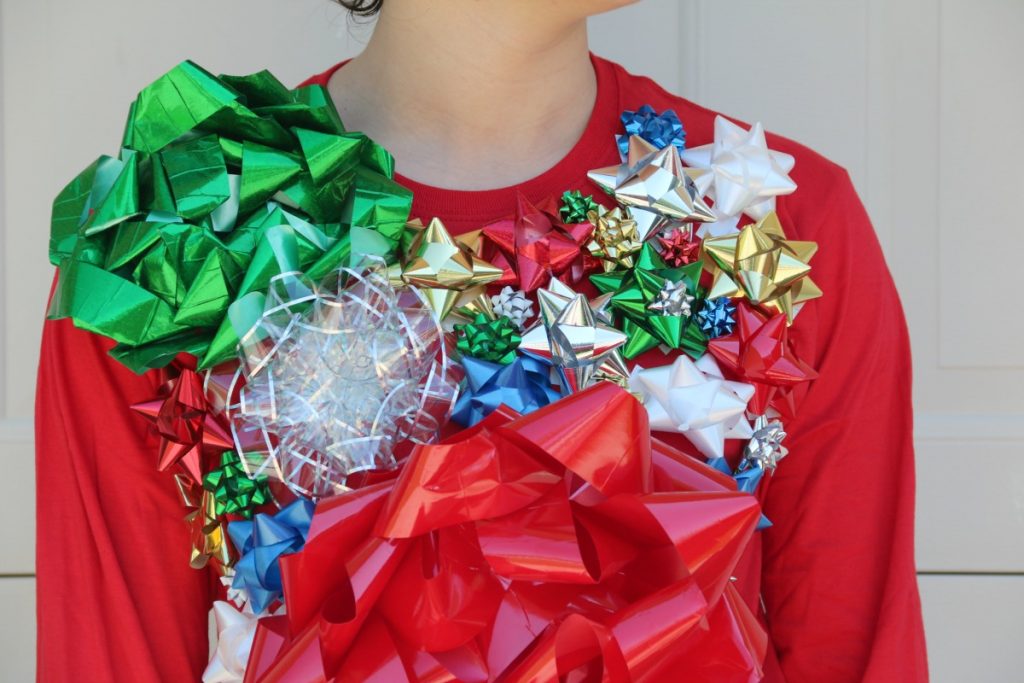 I purchased my supply of bows after Christmas last year and ran out when I finally got around to putting this shirt together (in March!) but I intend to add more in the front and down the sleeves.
YOU WILL ALSO LOVE:
If you like this post, you'll love these that I've picked out just for you!