**Full Disclosure: This post contains affiliate links. If you make a purchase, I get a teeny-tiny percentage at no cost to you.
Can you believe Thanksgiving is 20 days away?! We have never hosted the food-filled holiday at our house but that doesn't mean we can't decorate or make cute place settings to take with us to our dinner location. Walnut turkeys are the most adorable of all fall crafts so let me show you how to make them!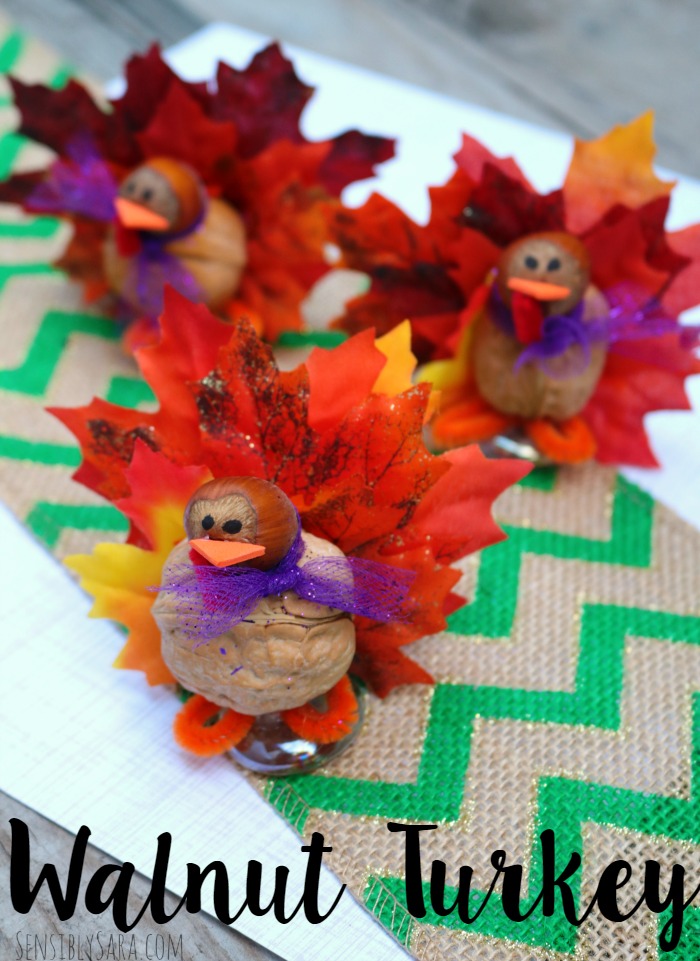 Walnut Turkey Tutorial
Supplies:
Whole, raw walnuts
Hazelnuts in their shell
Fake fall leaves (small and medium sizes work best)
Raffia or tulle
Red & orange pipe cleaners
Orange foam
Scissors
Black Sharpie
Stapler, optional
Sensible Tip: The E6000 glue oozes out of the bottle after each use. Be sure to replace the lid before you place an item on it.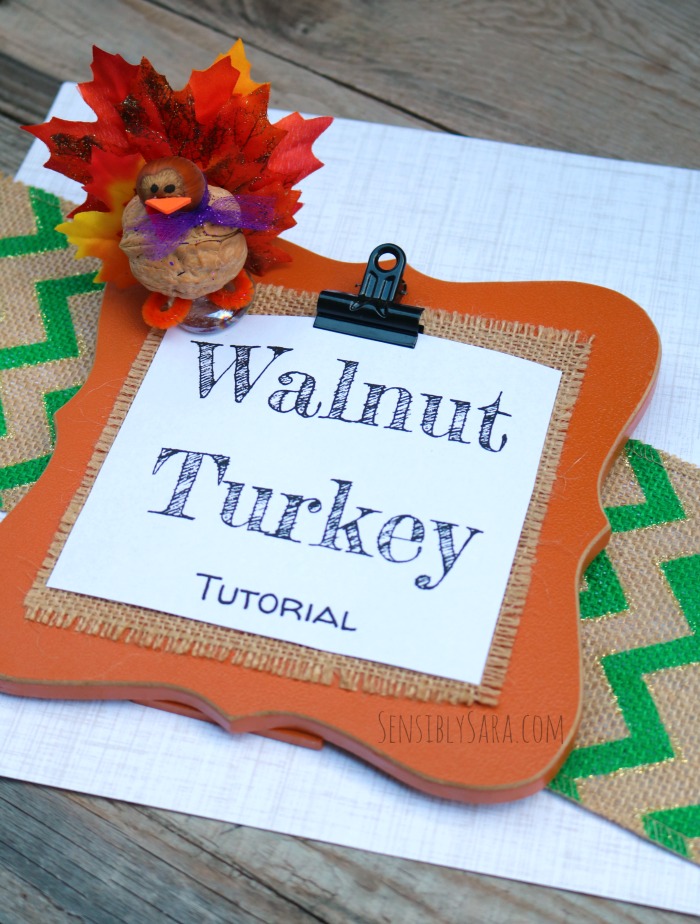 Instructions:
Glue a hazelnut onto a walnut.
Hold together for about 2 minutes and then place in the freezer for 30 minutes (or until the glue is set).
Cut a piece of orange pipe cleaner about 2 inches long. Bend into a 'W' shape and squeeze the tops of the 'W' together.
Put a bit of glue on the rounded part of the glass gem and press the 'W' (feet) into it.
Add a large amount of glue to the top of the 'W' (feet) and press the walnut into that. Hold it for 3 – 5 minutes and then place in the freeze for at least 30 minutes (or until the glue is set).
Draw two dots onto the front of the hazelnut to make the turkey's eyes.
Stack 3 – 5 leaves together and staple.
Glue the stack of leaves to the back of the walnut. Again, hold it in place for a few minutes and freeze until the glue is set.
Cut a tiny piece of red pipe cleaner (about 1/4 of an inch) and a tiny orange foam triangle.
Attach both of those with glue under the eyes on the hazelnut. These don't require a lot of glue so they'll dry quicker.
Tie a piece of raffia or tulle around the turkey's neck.
Set on your table as a centerpiece and enjoy!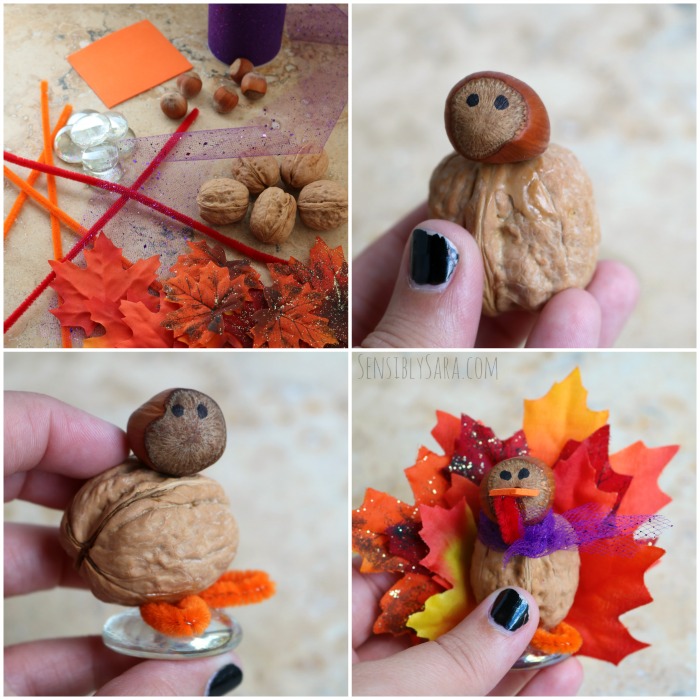 A walnut turkey doesn't have to be just a craft, though. You could add a toothpick or something to make a name plate and use them at your Thanksgiving dinner table!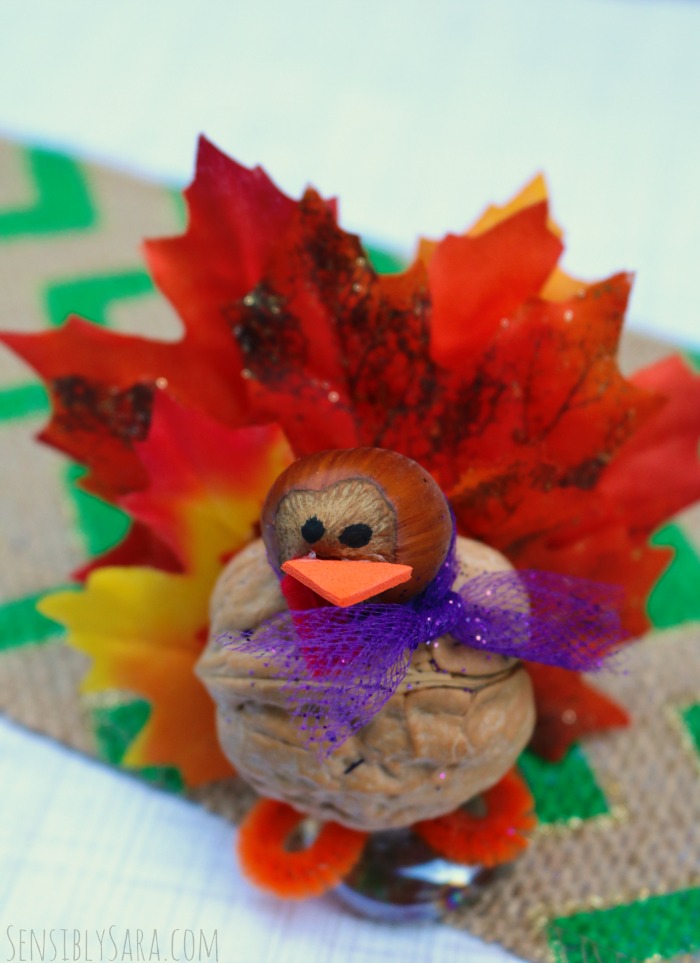 Try these side dishes with your Thanksgiving meal: