With nearly the entire country stuck inside, people seem to be making bread like crazy! My Cream Cheese Banana Bread is going crazy on Pinterest. Finding Debra's Poppyseed Bread and my Fruity Pebbles Breakfast Bread are both doing really well, too. Because bread is such a big deal, I thought now would be a great time to share my easy Cinnamon Roll Bread Recipe!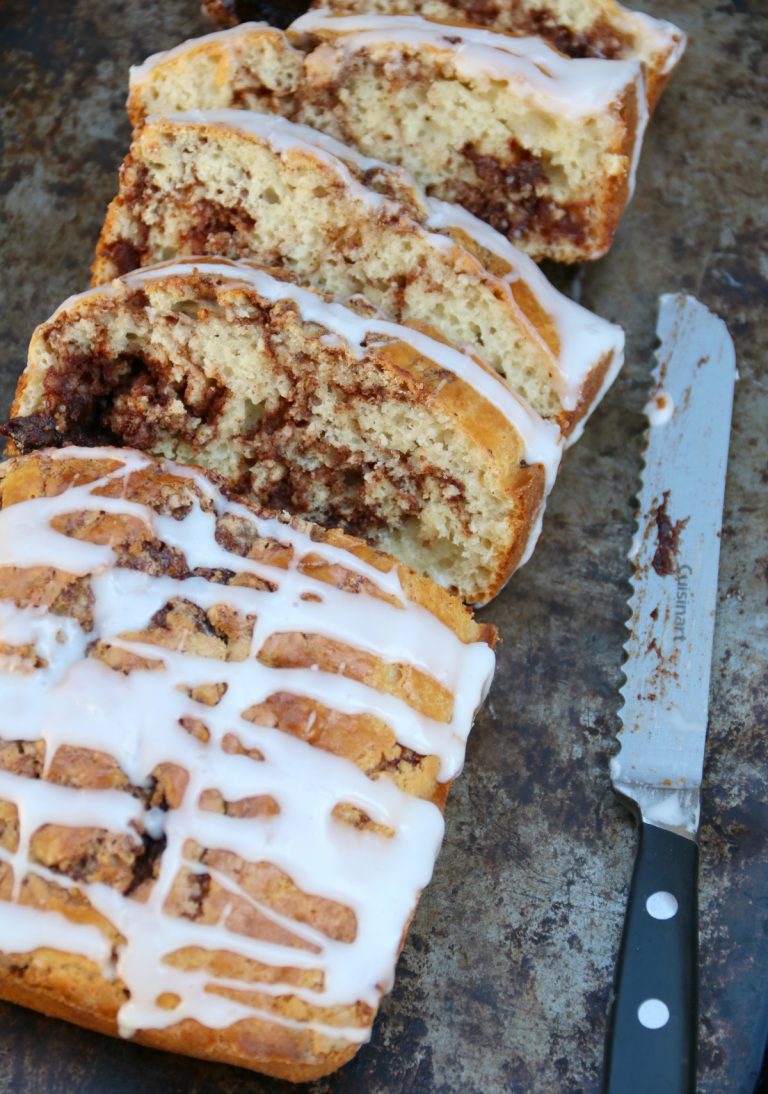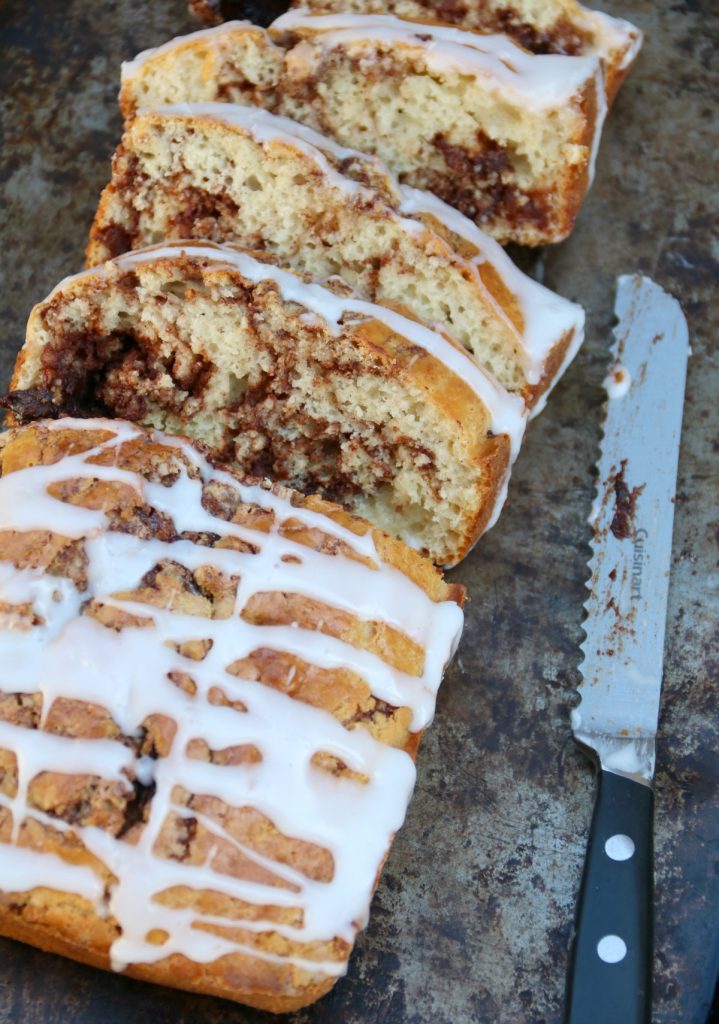 Cinnamon Roll Bread –
Ingredients:
Bread –
1 egg, room temperature
1 cup milk
2 teaspoons vanilla extract
1/3 cup sour cream (or plain Greek yogurt, depending on what you have on hand)
1/2 cup sugar
1/2 teaspoon salt
1 tablespoon baking powder
2 cups all purpose flour
Cinnamon Swirl –
1/3 cup sugar
2 teaspoons cinnamon
1 pinch nutmeg, optional
2 tablespoons butter, softened
Glaze –
1/2 cup powdered sugar
3 teaspoons milk or water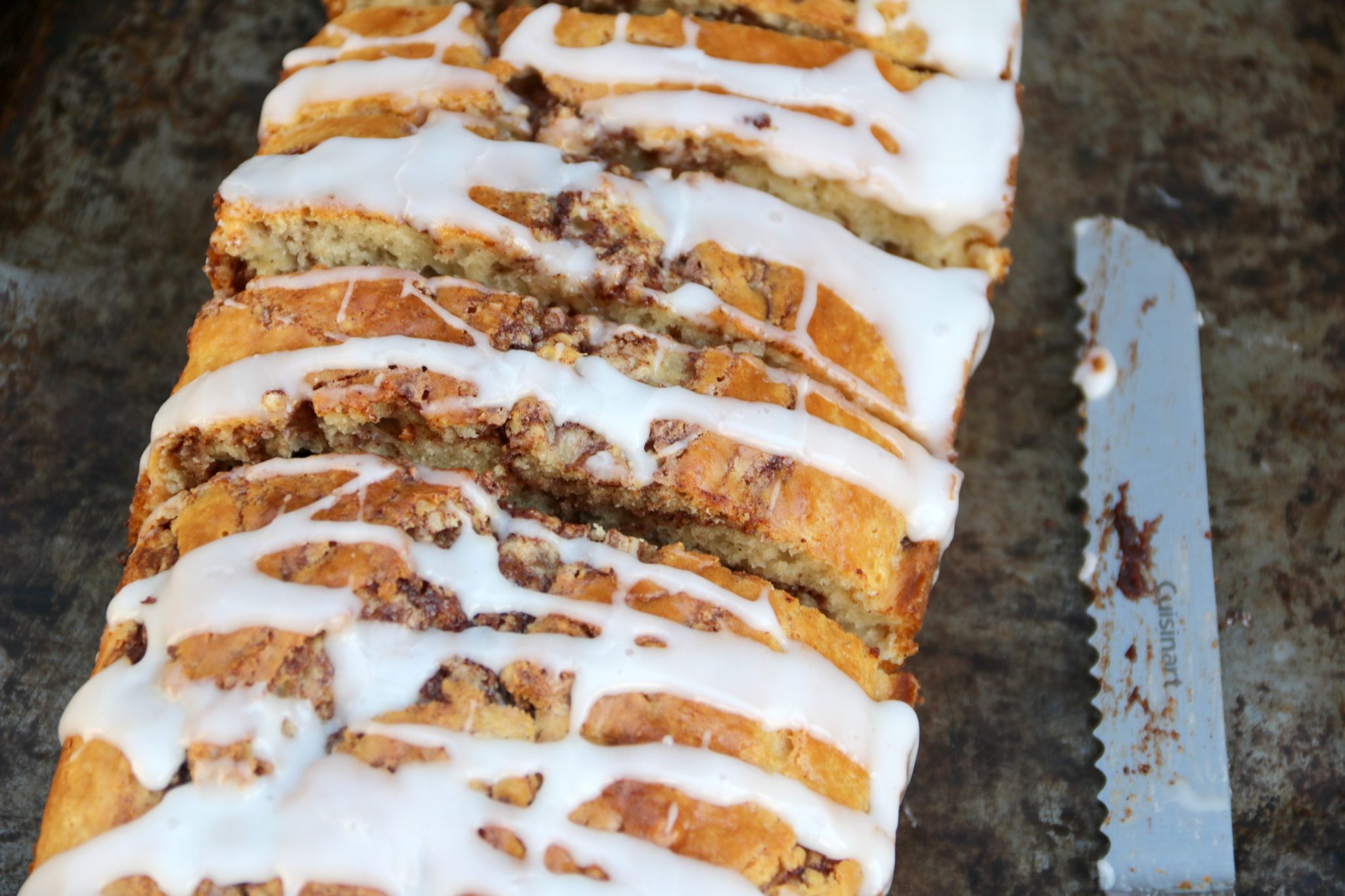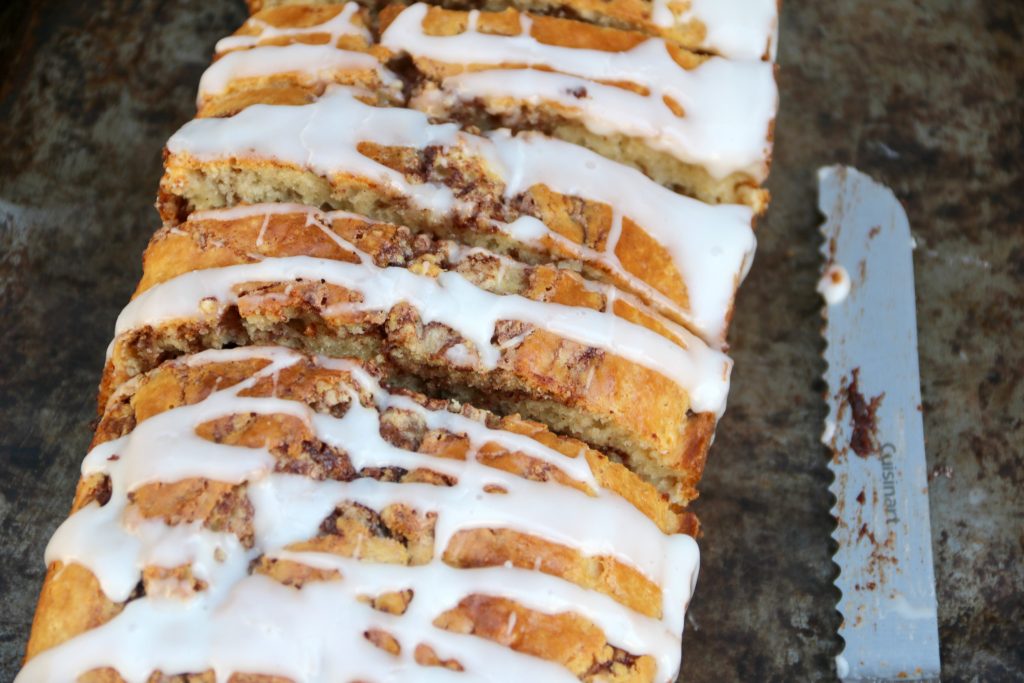 Directions:
Bread –
Preheat oven to 350 degrees F.
In a large bowl, whisk together the egg, sour cream or yogurt, vanilla and milk.
Add baking powder, salt, sugar and flour to the wet mixture and mix until just combined.
Butter and flour a loaf pan.
Pour 3/4 of the bread batter in the loaf pan.
Mix together the cinnamon swirl mixture and pour that across the bread batter.
Cover the cinnamon swirl mixture with the rest of the batter.
Using a knife, make a few 'S' shapes in the batter.
Bake for 45-50 minutes or until a toothpick comes out clean.
After the loaf has cooled and you've removed it from the pan, mix together the glaze and pour it over the cinnamon roll bread loaf.
Serve and enjoy!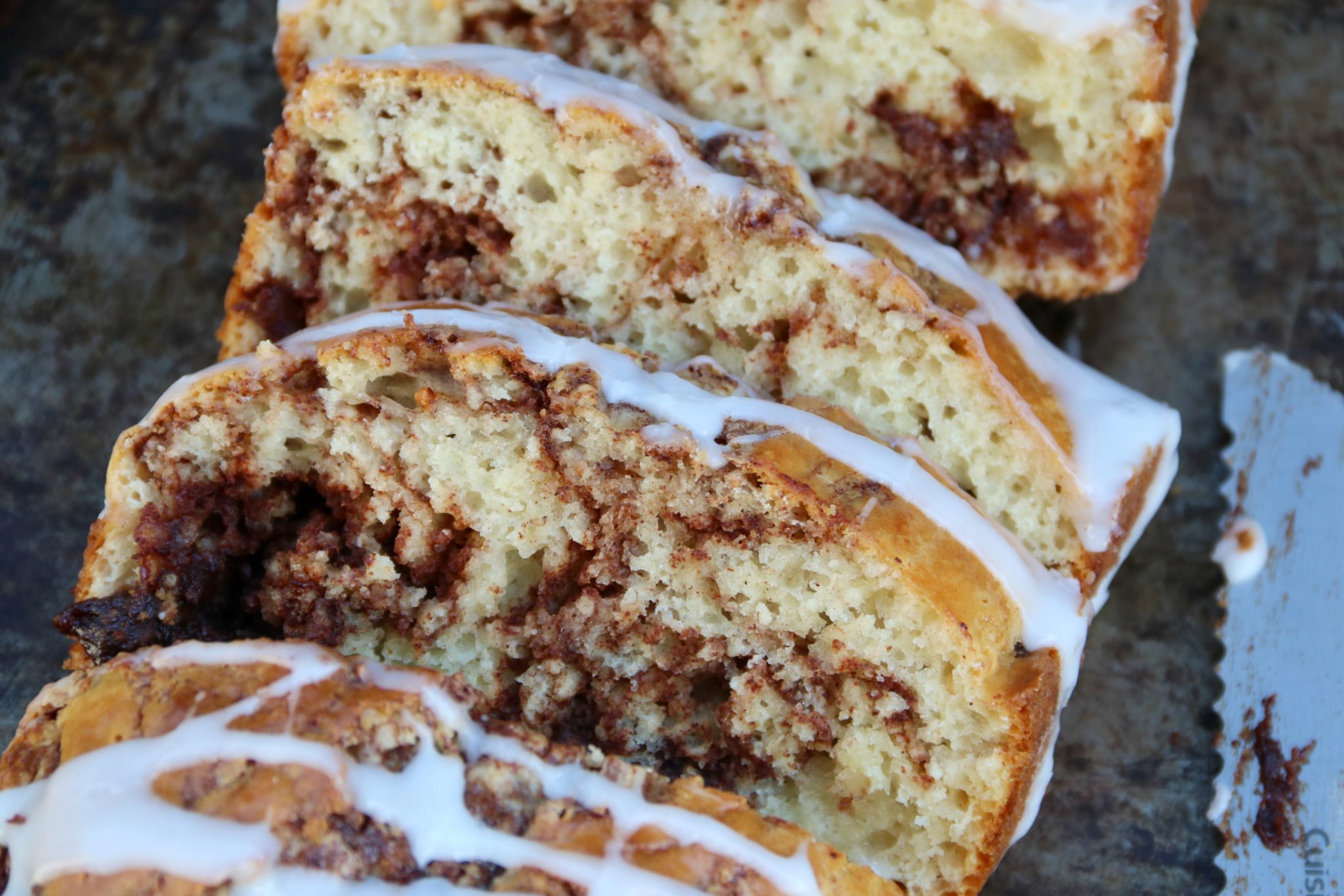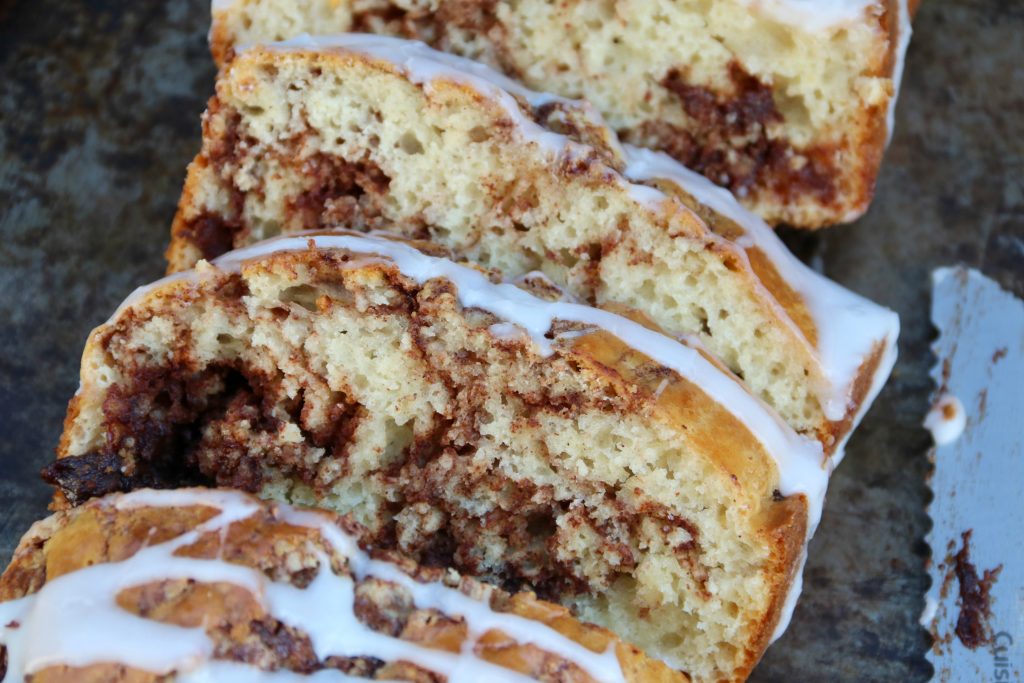 This bread recipe really does taste JUST LIKE cinnamon rolls! It's not too sweet and has just the right amount of cinnamon. Glaze or no glaze, your whole family will scarf down this Cinnamon Roll Bread! I like it best right out of the oven but it re-heats well, if you have enough to save for the next day.
YOU WILL ALSO LOVE:
If you like this post, you'll love these that I've picked out just for you!