I've been seeing this whipped coffee trend all over the place and it looks SO GOOD … except for the fact that I don't like coffee. That said, I decided to swap the coffee for flavored milk powders and landed on this homemade 3-ingredient strawberry dalgona recipe. Y'all. It's a creamy, delicious life changer! I could sit and eat the whipped strawberry mix straight out of a bowl.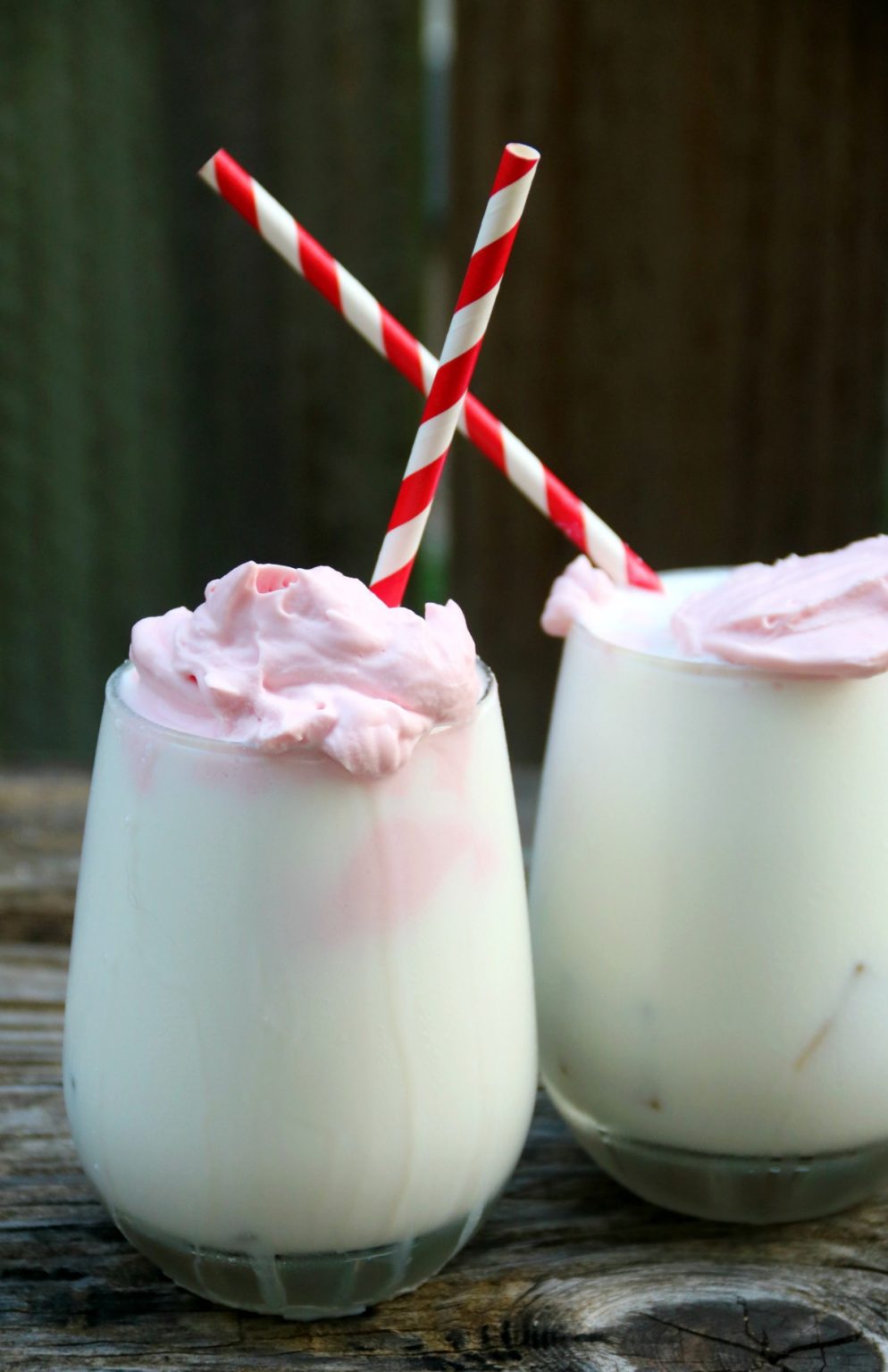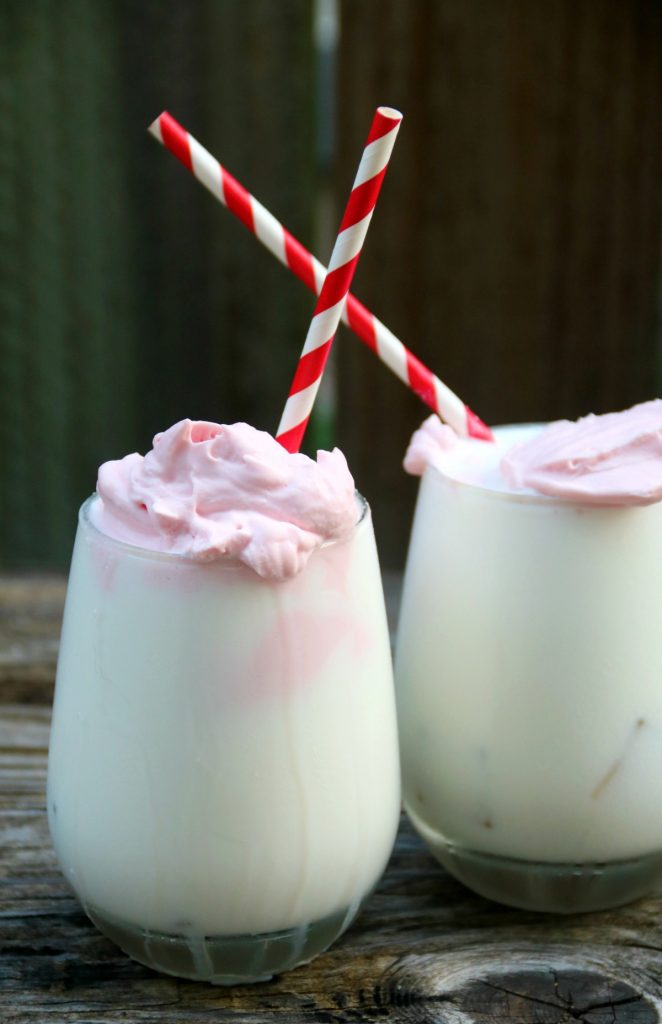 Homemade Strawberry Dalgona Recipe –
Ingredients: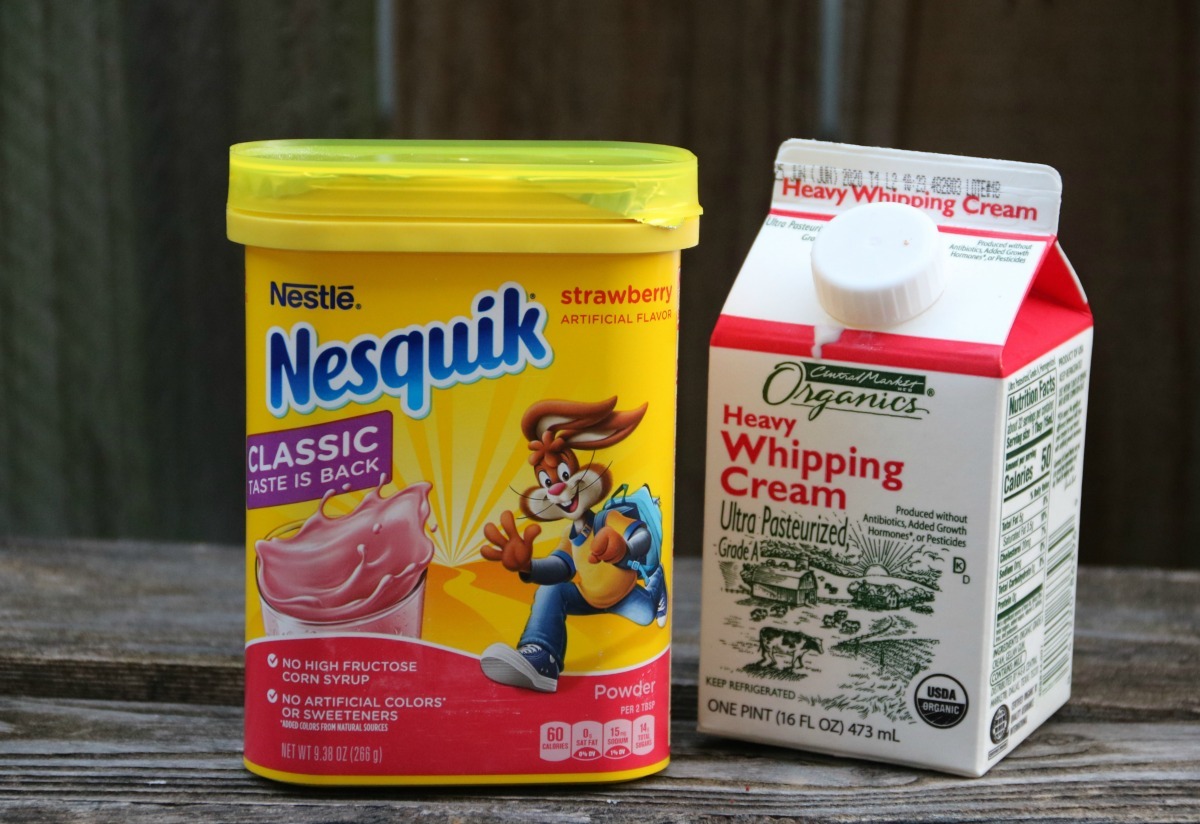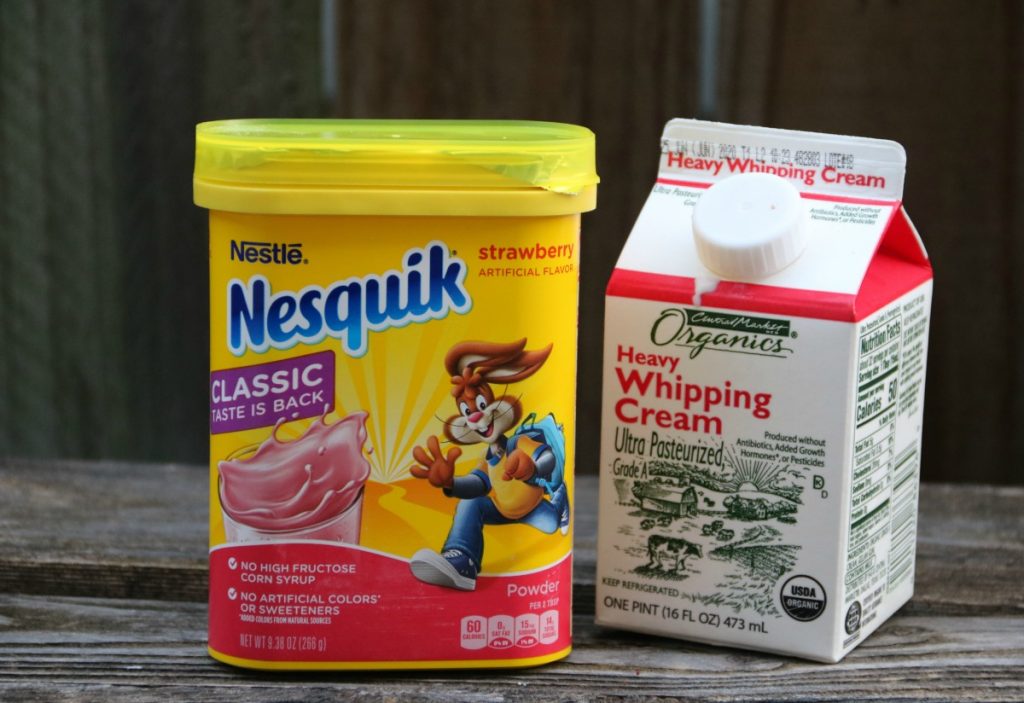 Directions:
Combine strawberry Nesquik and heavy cream into a small bowl with a mixer or whisk.
Mix for two minutes (or so) until it becomes thick and fluffy.
Pour ice (optional) & milk in a cup.
Top with homemade whipped strawberry Dalgona.
Give it a swirl with a spoon or straw.
Serve and enjoy!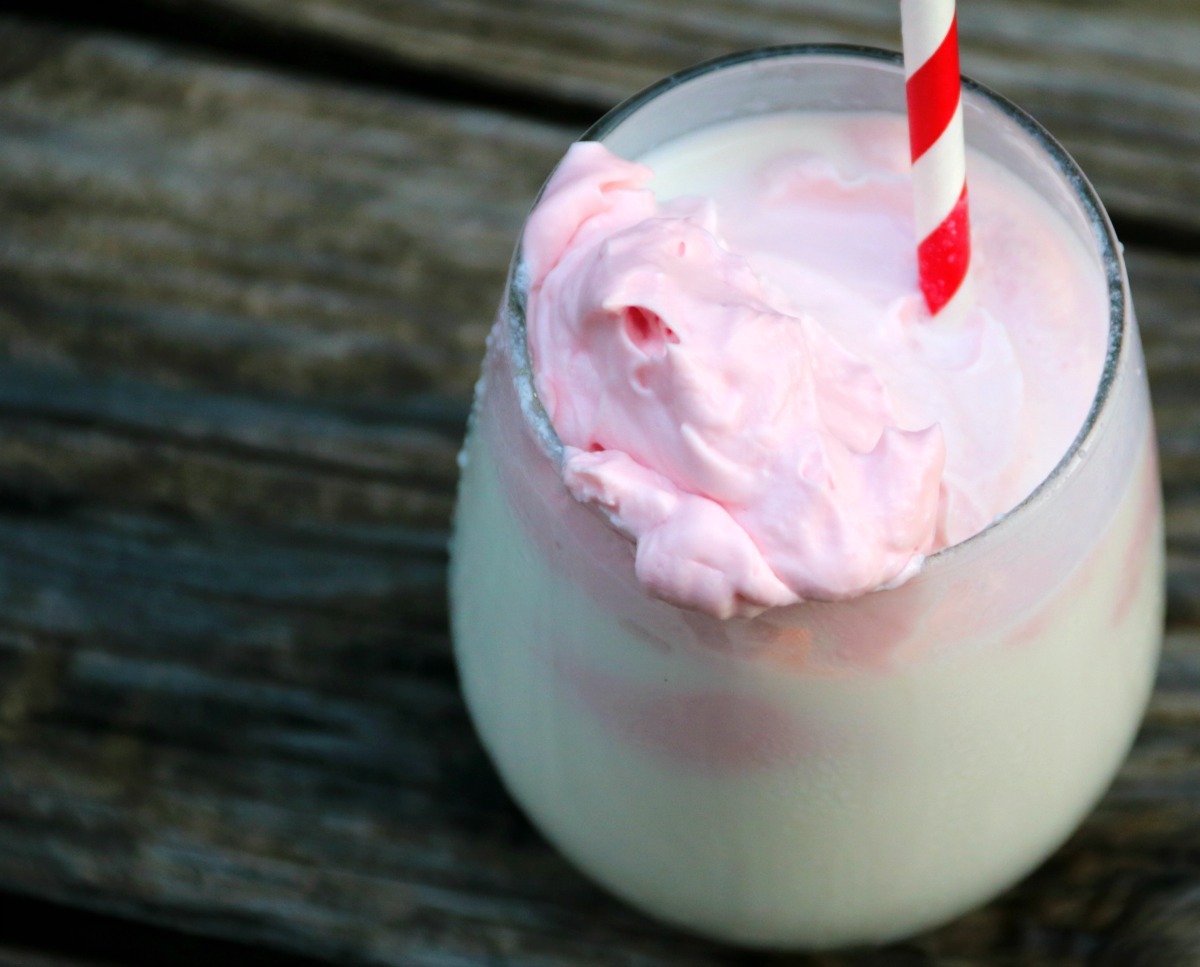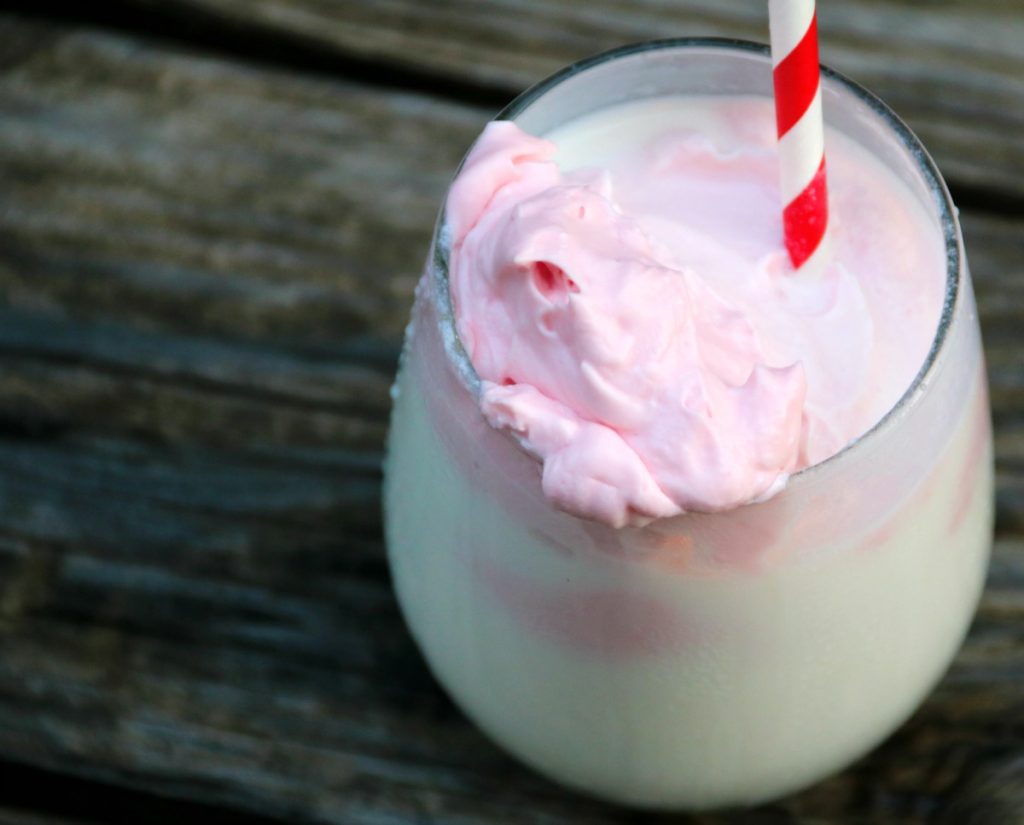 So what is Dalgona? This is what Wikepedia says:

Dalgona coffee is a beverage made by whipping equal proportions of instant coffee powder, sugar, and hot water until it becomes creamy and then adding it to cold or hot milk. Occasionally, it is topped with coffee powder, cocoa, crumbled biscuits, or honey.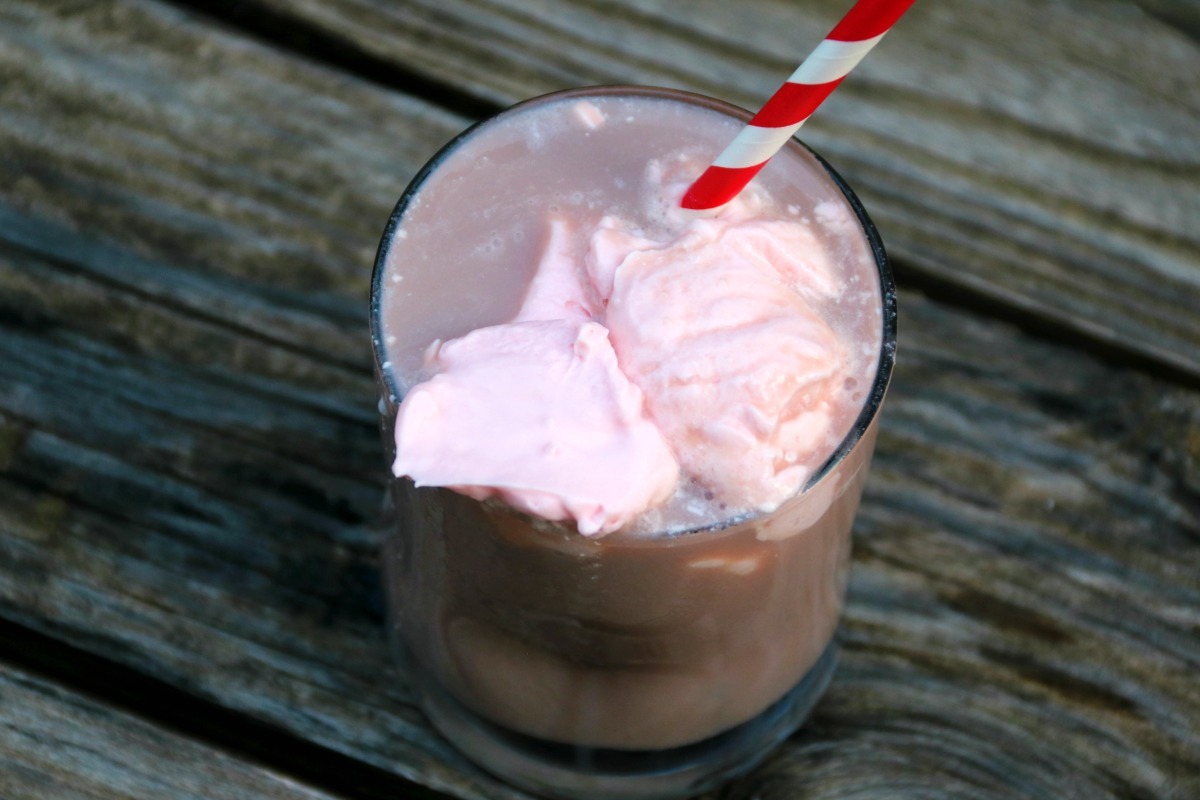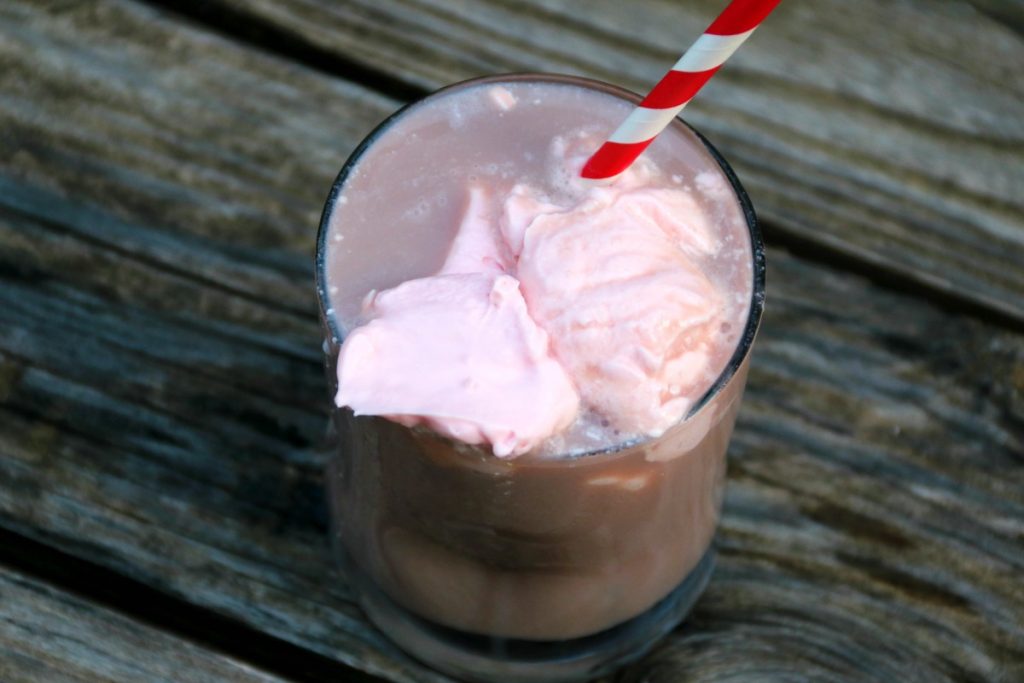 James drinks about a gallon of milk on his own each week so this was a fun way to mix up his regular glass of milk. But even more fun, top a glass of chocolate milk with your strawberry Dalgona. MMM! You HAVE to give this a whirl!