Today, May 2, is Harry Potter Day!! To celebrate, I'm sharing a Mini Harry Potter Potions Craft. The potion bottles don't do anything – they are really just decoration. That said, they are stunning! If you set them in a window, they catch the light perfectly for an even prettier decoration.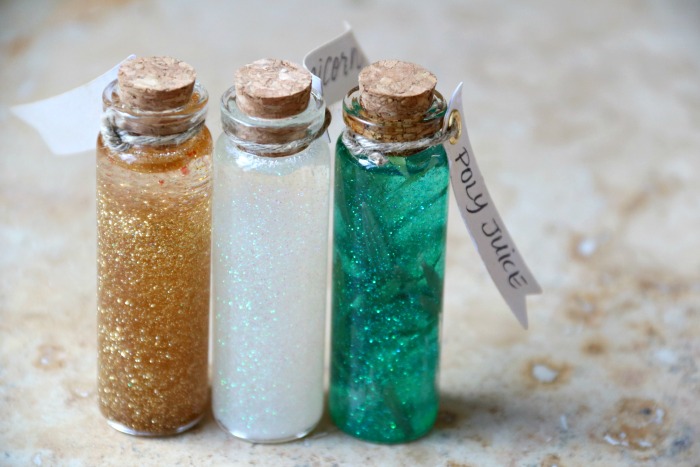 **Full Disclosure: This post contains affiliate links.
Harry Potter Potions Craft –
Supplies:
Food Coloring
Wax Paper
Disposable Measuring Spoon (or a plastic spoon)
Popsicle Sticks
Optional: Tags & String
Directions:
Lay out a sheet of wax paper to protect your work surface.
In a medicine cup, measure out 1/4 teaspoon extra-fine glitter.
Add a drop or two of the food coloring color of your choice.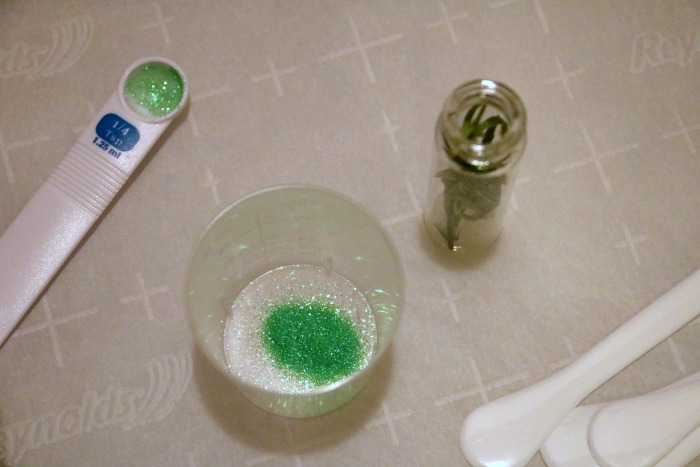 Measure out 1 Tablespoon resin and 1 Tablespoon hardener from the epoxy kit and use a popsicle stick to mix it into the glitter.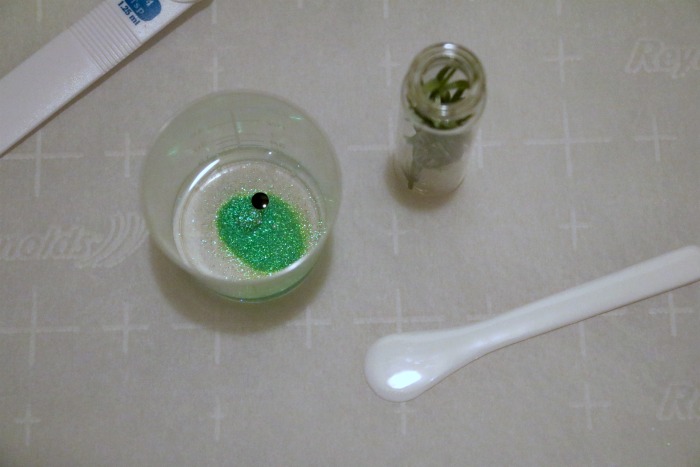 Stir until everything is evenly distributed.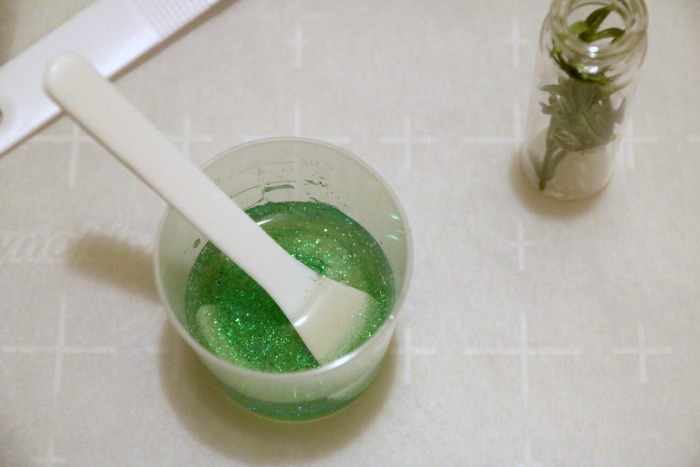 Very carefully pour the mixture into the mini glass bottle.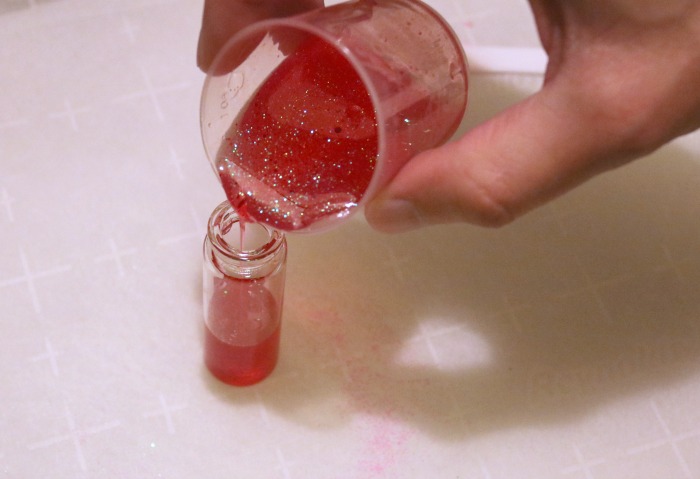 Allow the jars to dry for at least 24 hours before putting the stopper back on.
Optional: Write the name of your Harry Potter Potions on labels and tie them onto the neck of the bottle with a small piece of string.
*Note: Each medicine cup mixture should fill one glass bottle (depending on the size of the bottle you purchase).
Set your Harry Potter Potions in your curio cabinet or on your favorite tchotchke shelf and enjoy the decoration!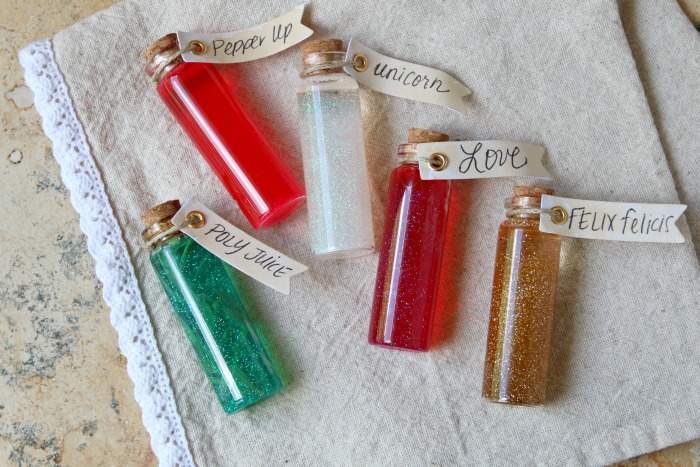 After doing a bit more research, May 2nd is International Harry Potter Day, also known as The Anniversary of The Battle of Hogwarts. It was created as a memorial to the day that Harry Potter defeated the Dark Lord which takes place on May 2, 1998 in the books.
And, while there is not an official Harry Potter Day, some celebrate it on July 31 which is J.K. Rowling and Harry Potter's shared birthday.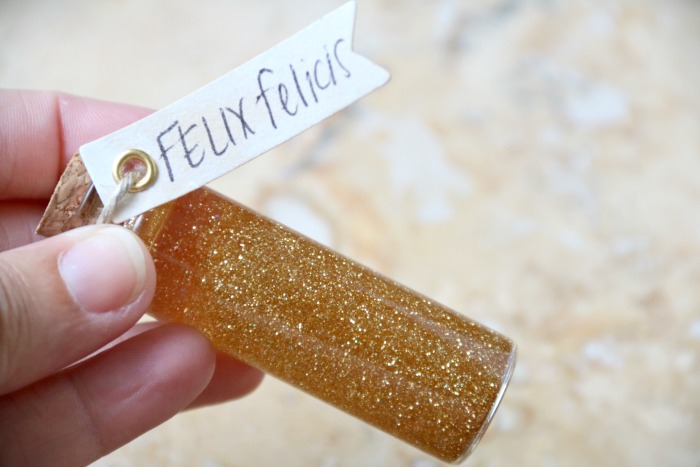 Will you make Harry Potter Potions?
Any way you look at it, it's fun to have a Harry Potter Day and celebrate with fun food and crafts!