When we headed into Spring Break, the last thing my kids and I were expecting finishing off the school year from home. It's been a tough transition from in-school learning to distance learning. My oldest is missing his social time and my youngest is missing the structure & the routine of a regular classroom. That said, teachers are working even harder now so I want to make sure I do something amazing for Teacher Appreciation Week! This list of virtual gift ideas is definitely not comprehensive but it's a good jumping off point as you plan for teacher appreciation.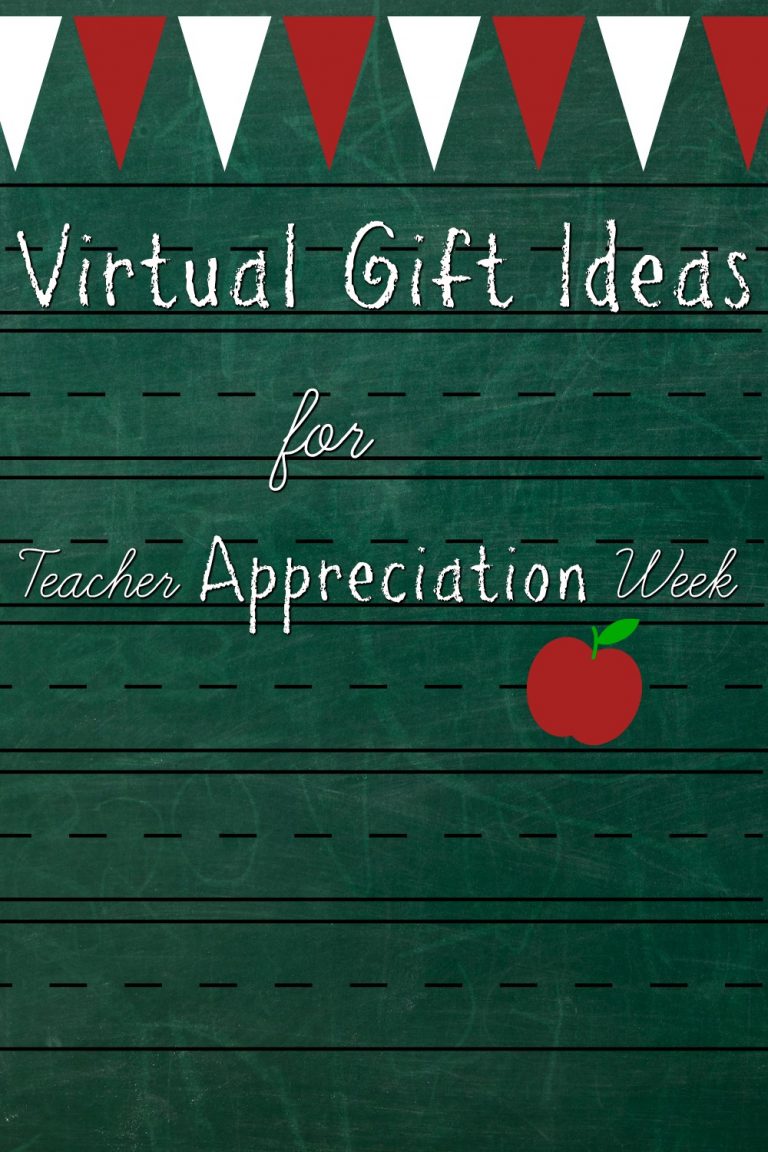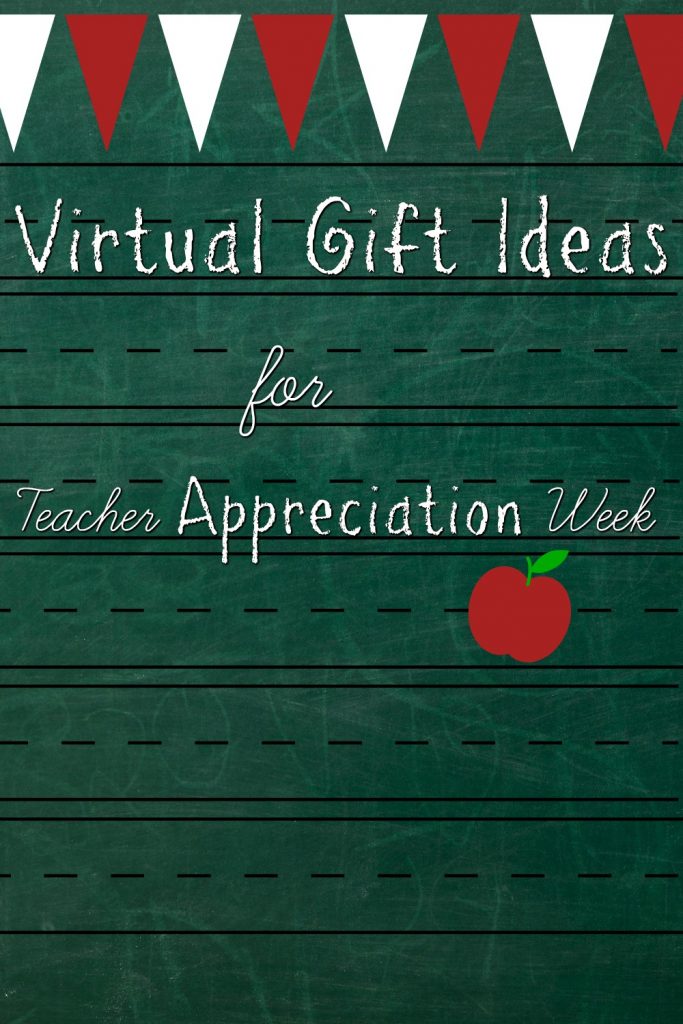 **Full Disclosure: This post contains affiliate links!
Virtual Gift Ideas for Teacher Appreciation Week –
Send a picture of a handmade card or a THANK YOU video.
NOTE: I asked our teacher for a list of parent emails and then asked them all to send me a short video of their kid saying 'Thank You' or something similar. I then compiled it into one video and sent it over to our teacher.
Tag your teacher in a special social media post meant just for them.
Movie Gift Cards
Restaurant Gift Cards
Amazon Gifts (if you have your teacher's address)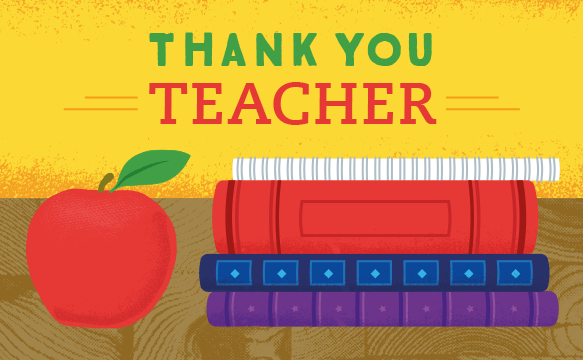 While you likely have your student's teacher's email address, you probably don't have their home address which makes teacher appreciation even more difficult this year. You could ask him/her for their address but odds are, they will politely decline. If that's the case, I would focus on e-gifts.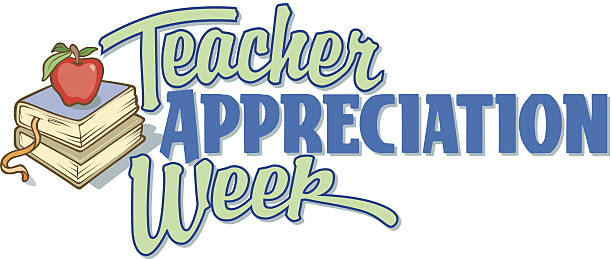 History of Teacher Appreciation –

Since 1984, National PTA has designated one week in May as a special time to honor the men and women who lend their passion and skills to educating our children. This year, Teacher appreciation week is May 4 – 8.
Are you planning to do anything special for Teacher Appreciation Week?