**Full Disclosure: This post contains affiliate links.
The downfall to 'only' having boys is that fun DIY tutorials, like this one for Harry Potter Butterbeer Lip Balm, go unappreciated. Sure, the boys love Harry Potter but so does my niece. That's the perk to having a niece – she is all in on the fun of a DIY activity but she also enjoys the books & movies for which we are making something!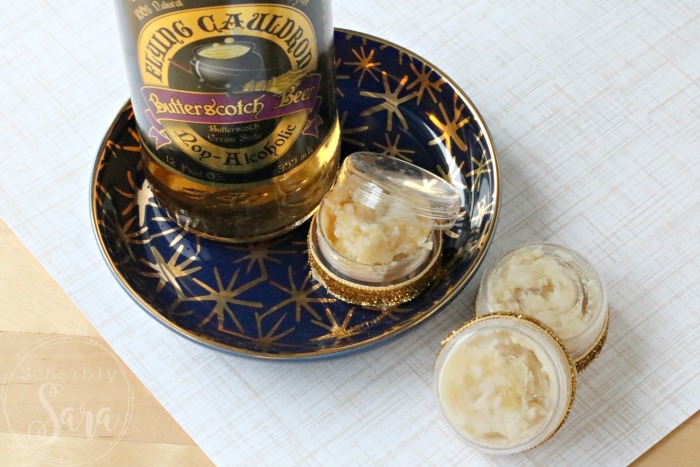 DIY Harry Potter Butterbeer Lip Balm Tutorial –
Supplies: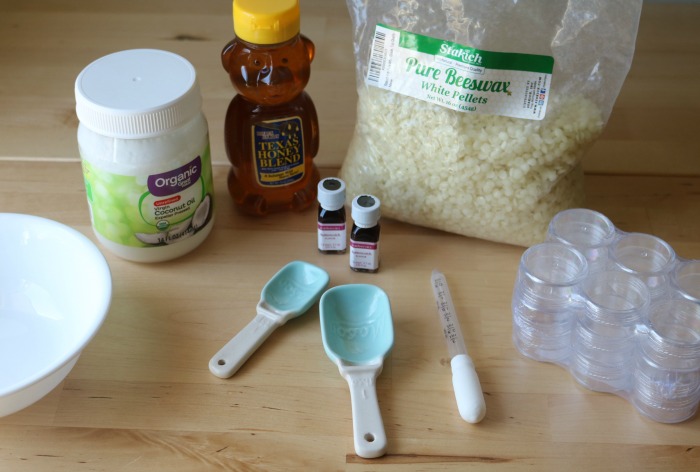 Instructions:
Put the beeswax, honey, butterscotch flavoring and coconut oil in a microwave-safe bowl.
Melt the ingredients in 15-second increments. Stir the mixture with a plastic spoon between each heat.

When everything is melted, with no lumps, slowly pour the mixture into lip balm containers.

Set aside to cool until the mixture has hardened.

Stir the mixture together one more time after it's hardened because the flavoring falls to the bottom of the container.
Optional: Decorate the containers with ribbon.
Put the lids on the Butterbeer Lip Balm and start using!
Store in a cool, dry place for up to 6 months.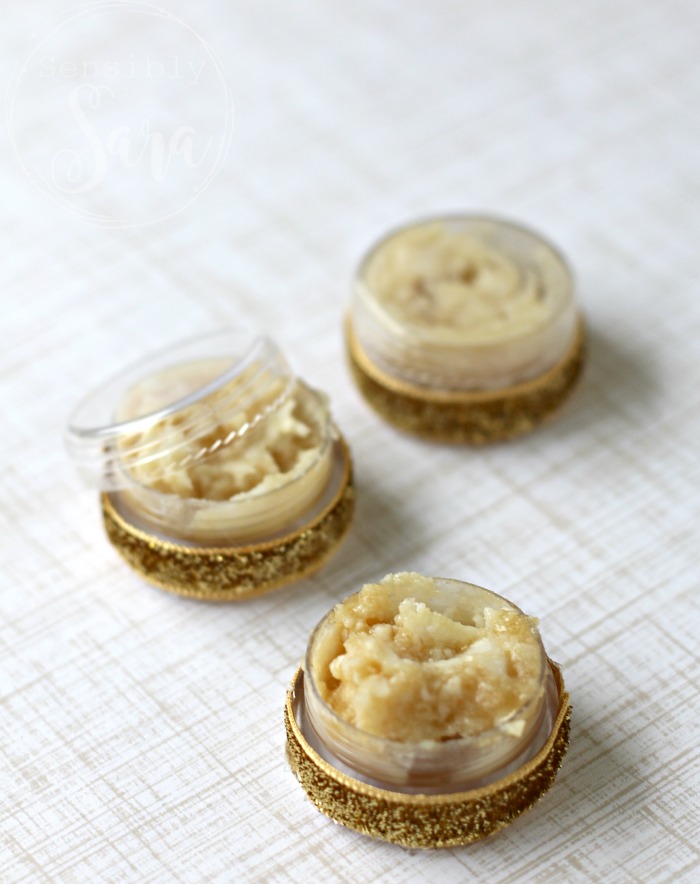 DIY Butterbeer Lip Balm is incredibly simple to make (my favorite kinds of tutorials) and ready to be used in under 30 minutes. I hope you'll give it a try and let me know what you think?
Who, in your life, would love Harry Potter Butterbeer Lip Balm?
Try my Butterbeer Macarons Recipe, too!