Cooler weather, open windows, pumpkin everything, it's FALL in South Texas, y'all! Using the oven during the summer months is a rarity but the minute fall hits, I bake ALL. THE. THINGS! And this Cranberry Orange Pumpkin Bread is heaven on earth!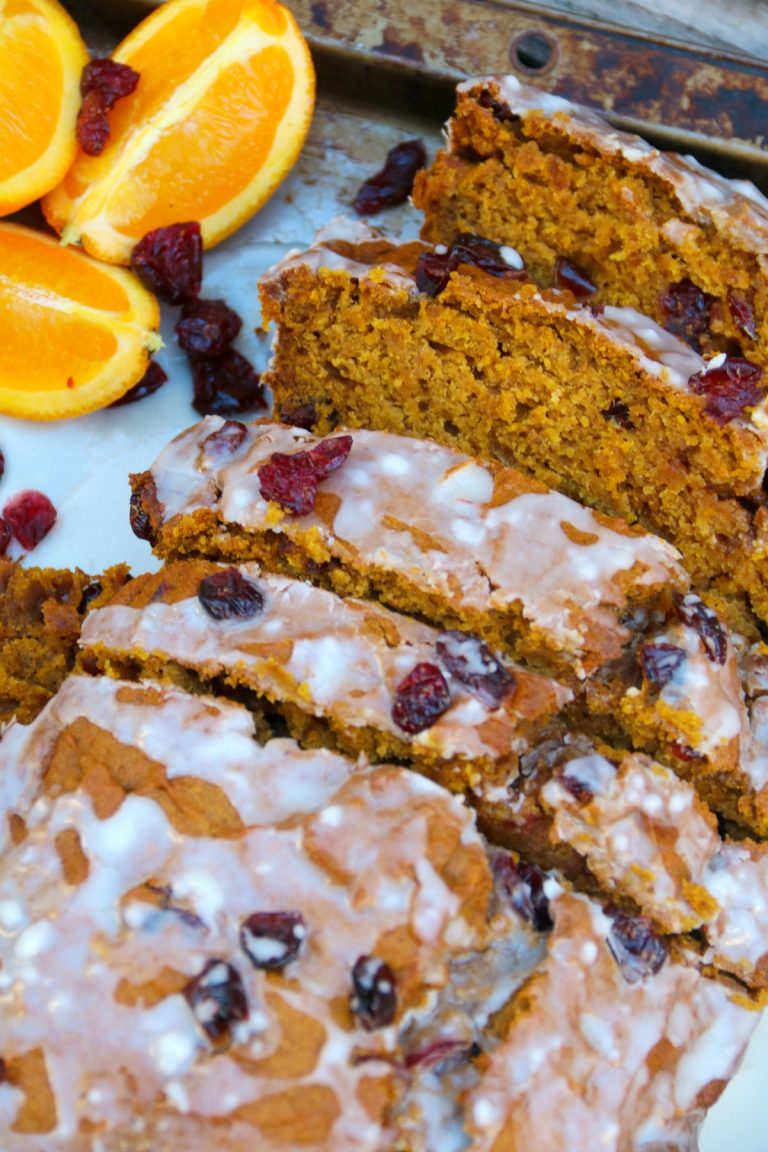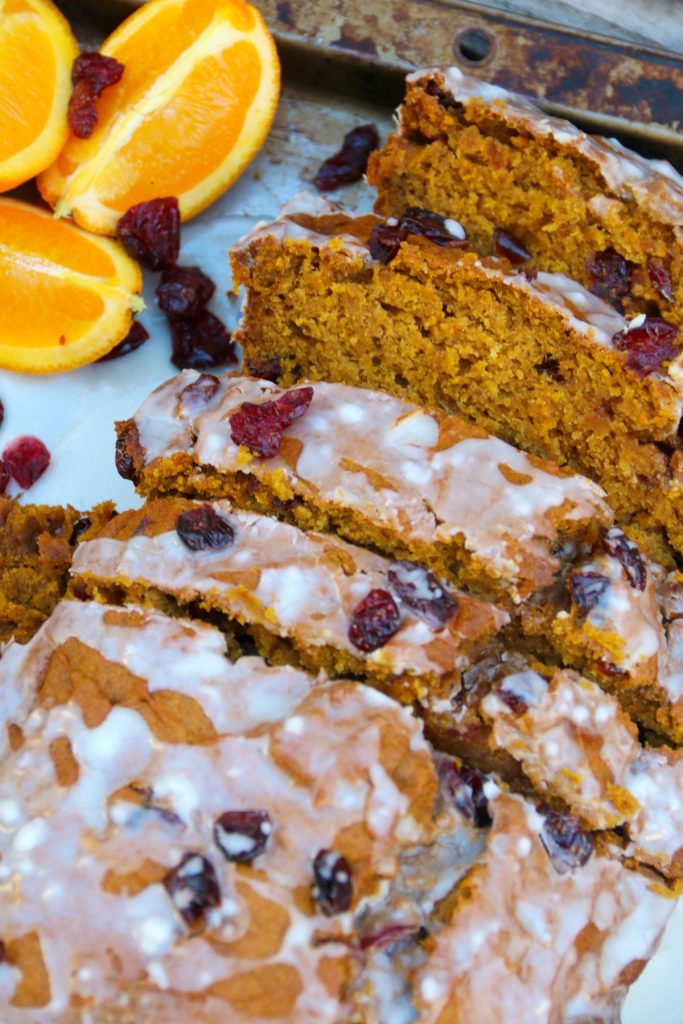 **Full Disclosure: This post is sponsored by Savings.com.
Cranberry Orange Pumpkin Bread –
Ingredients:
Bread –
1 can (15 ounce) pumpkin puree
3/4 cup brown sugar, firmly packed
2 large eggs
1 tsp. vanilla extract
2 cups all-purpose flour
1 cup dried cranberries
1 tsp. baking soda
1 tsp. grated orange peel
1 tsp. ground cinnamon
1/4 tsp. salt
Optional: dash of nutmeg & ginger
Glaze –
1 1/2 cups powdered sugar
2 tsp. juice from an orange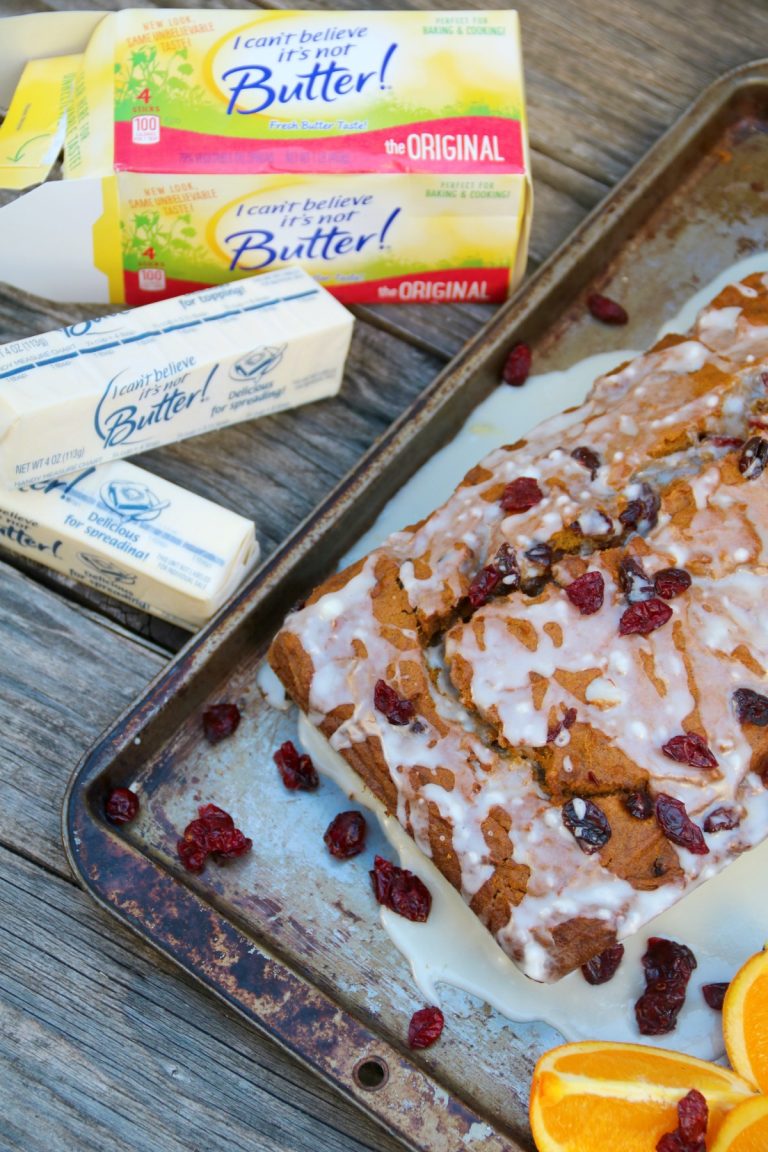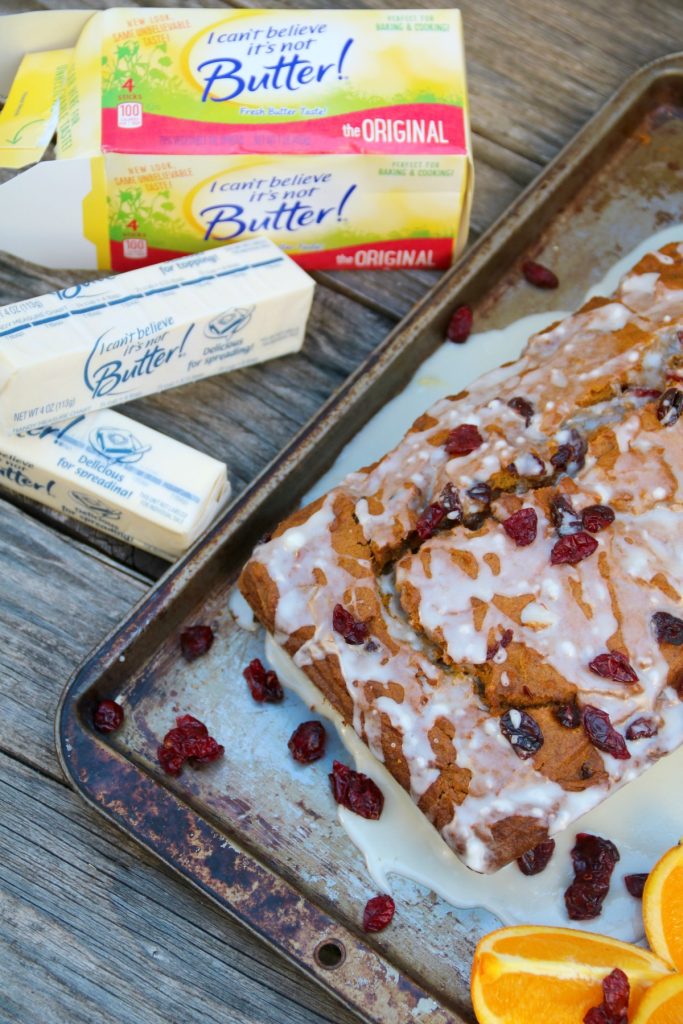 Directions:
Preheat oven to 350°.
Butter & flour the inside of a loaf pan with I Can't Believe It's Not Butter!® Spread; set aside.
Combine pumpkin puree, I Can't Believe It's Not Butter!® Spread, brown sugar, eggs and vanilla in large bowl.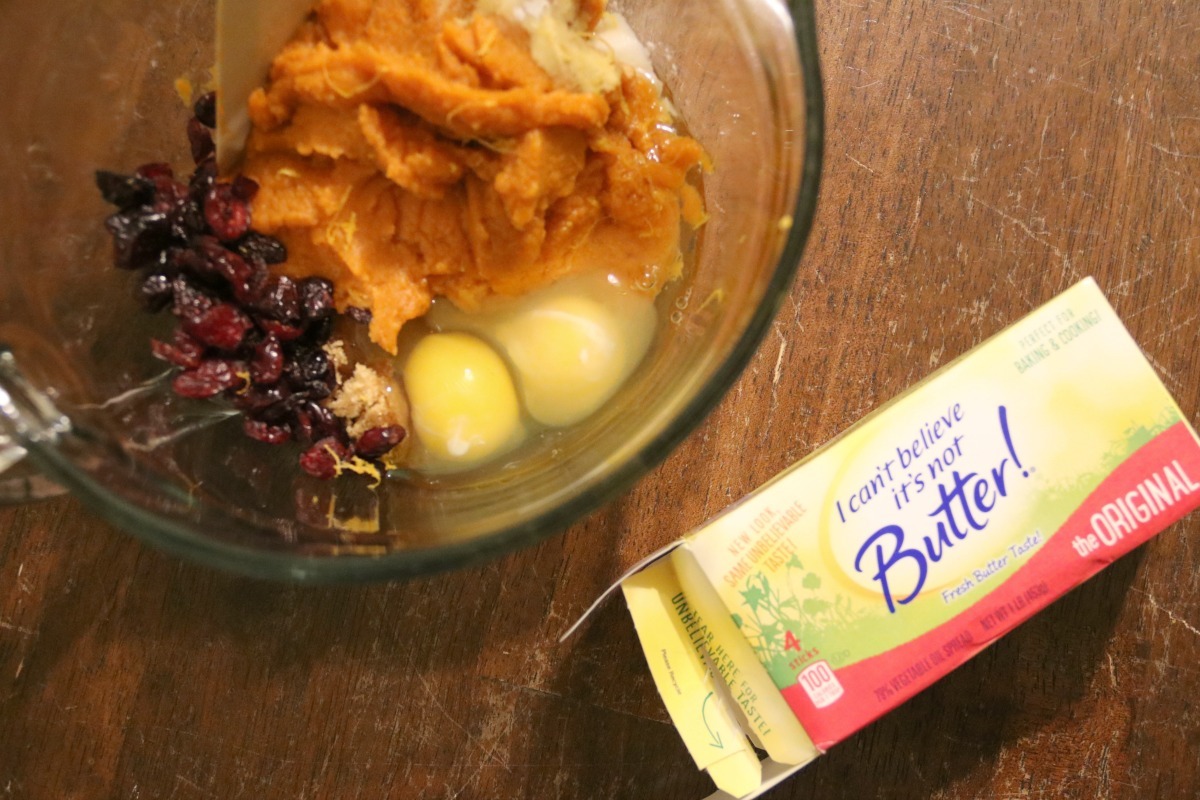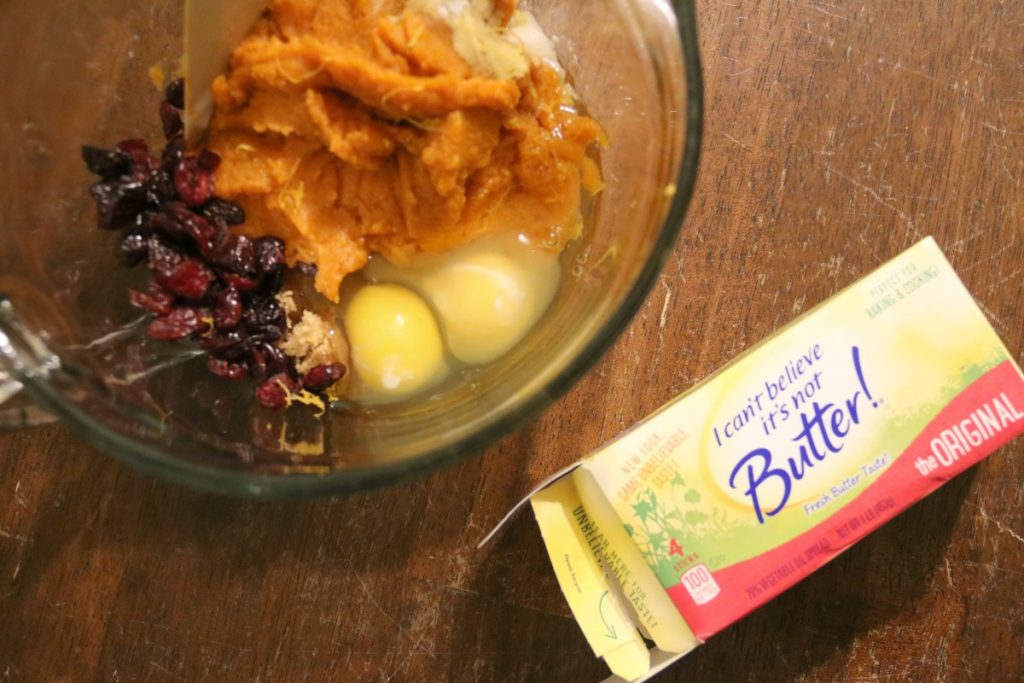 Stir in the remaining bread ingredients.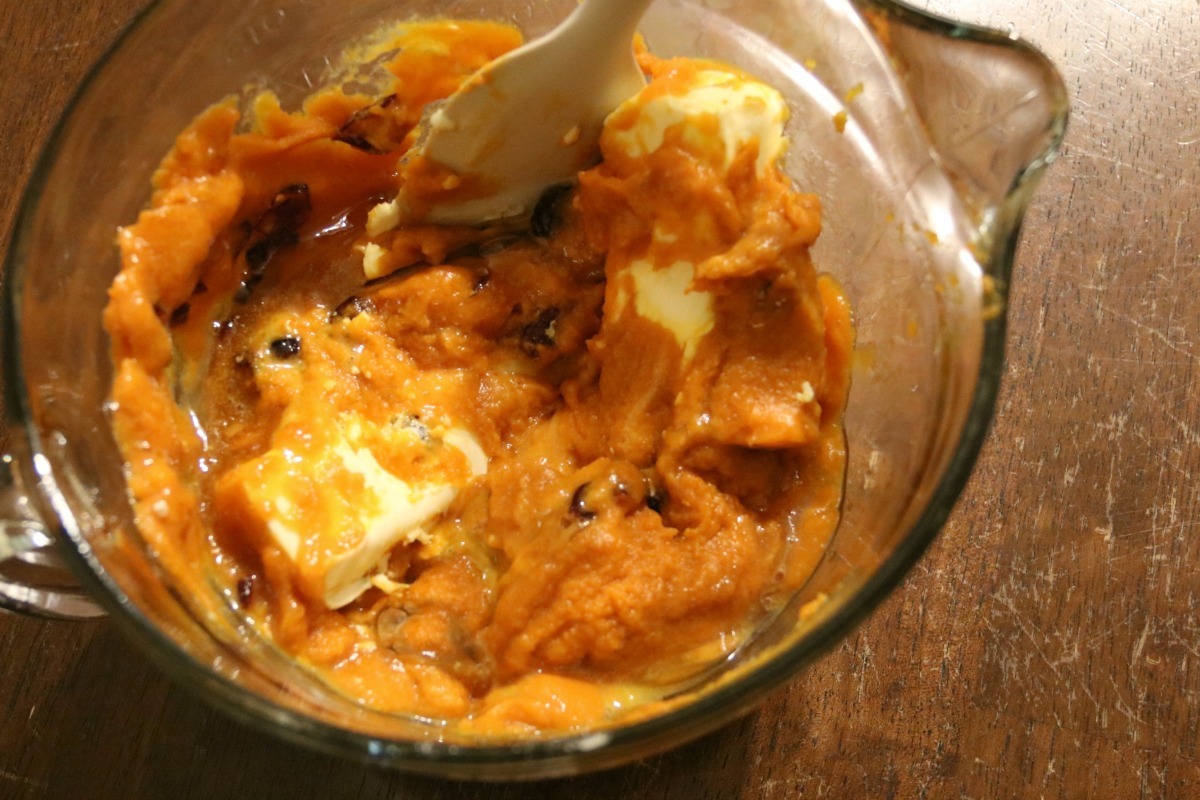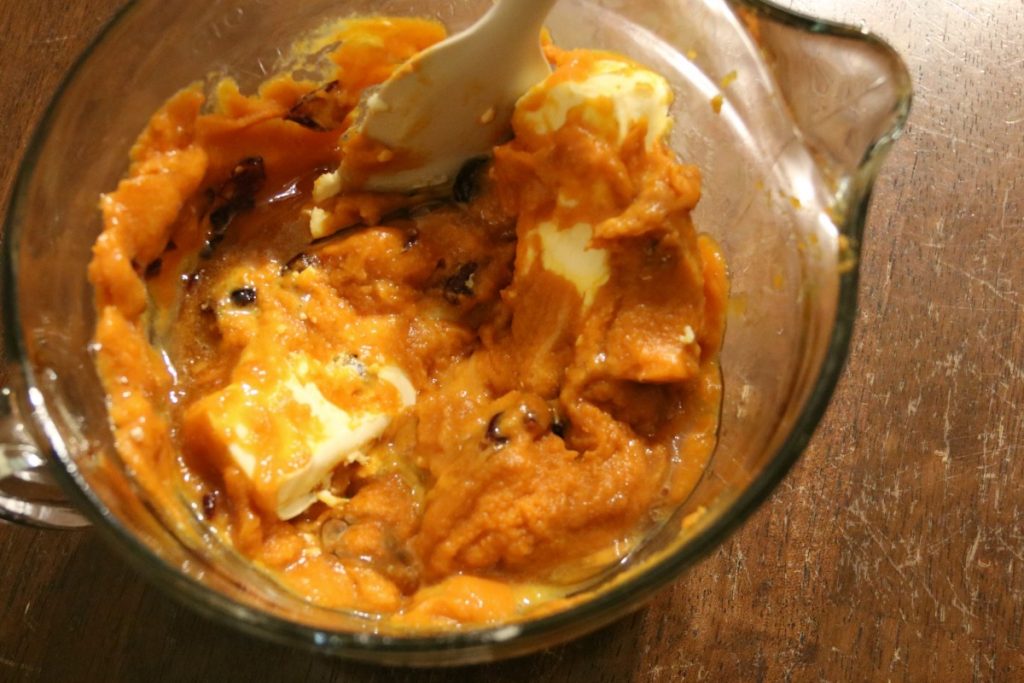 Pour the batter into your prepared pan.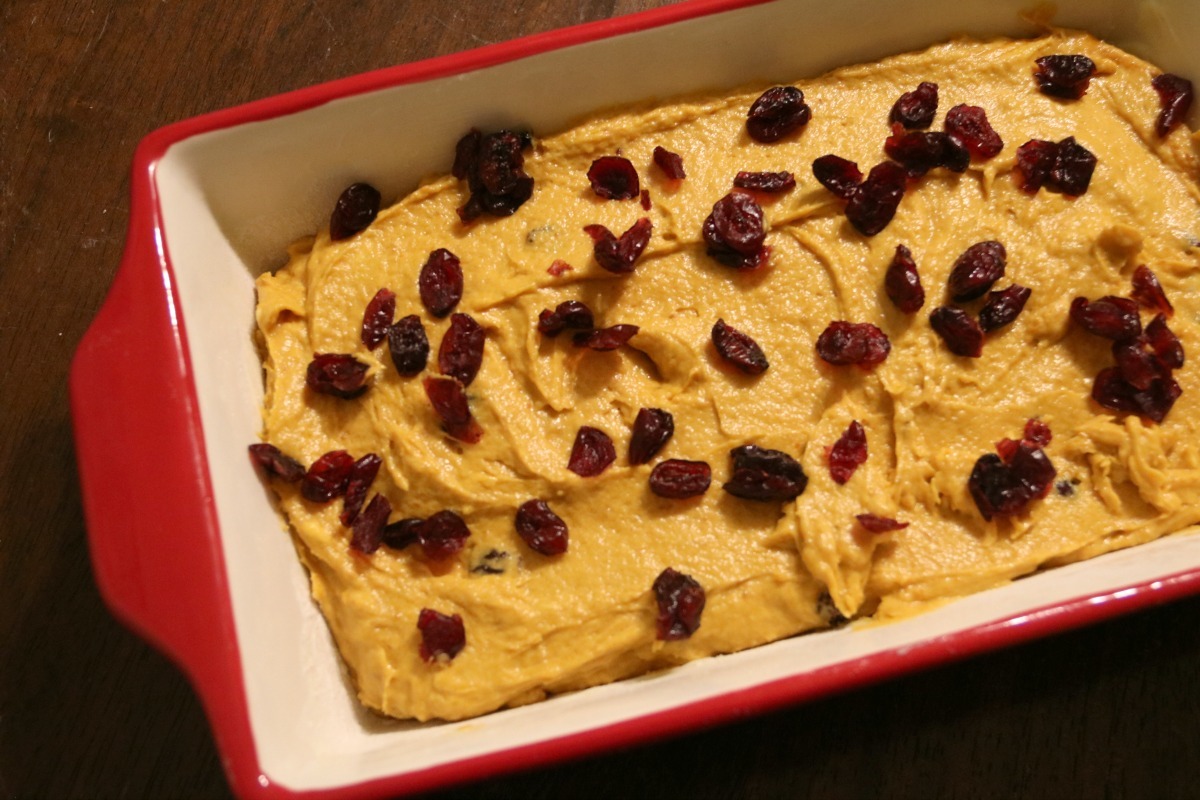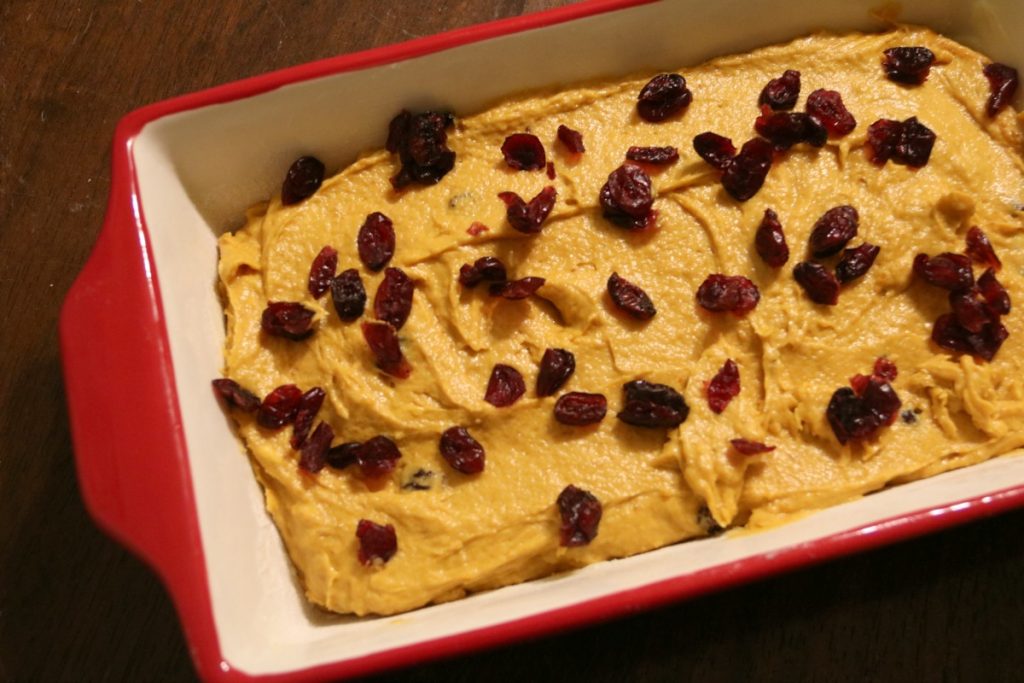 Bake 60 – 70 minutes or until toothpick comes out clean.
Cool 20 minutes or so before removing the bread from pan to cool completely.
Make the glaze by mixing together the powdered sugar and orange juice in small bowl.
Drizzle over cooled bread.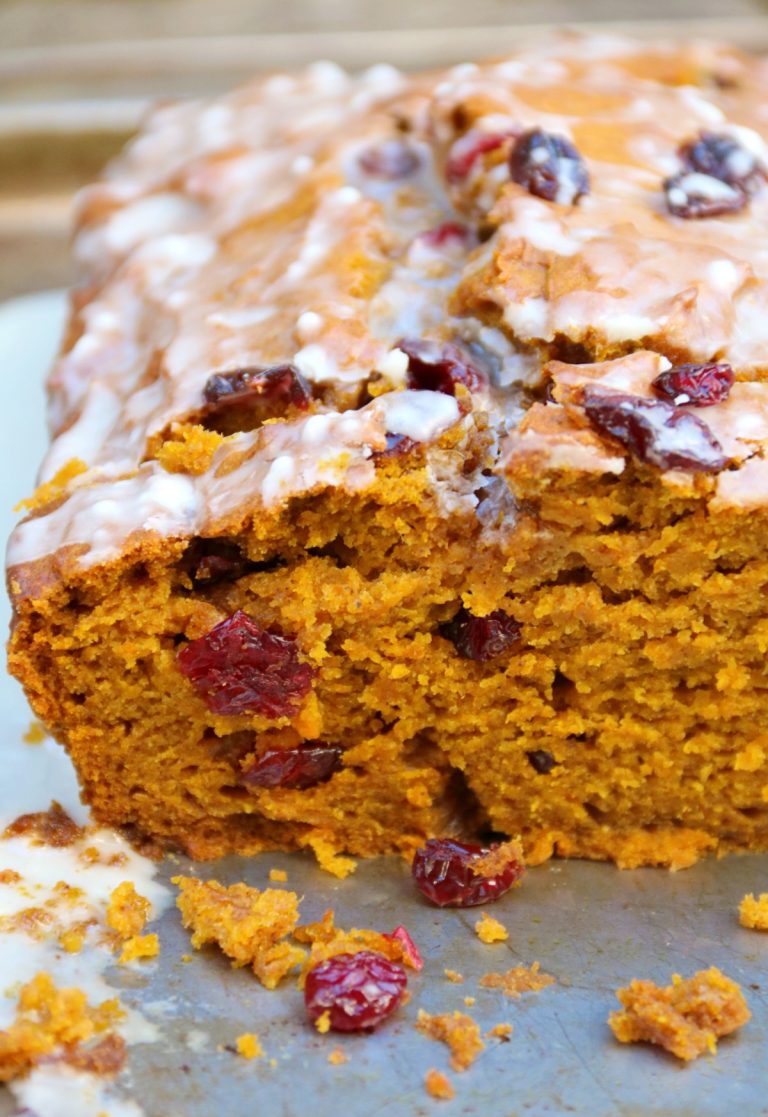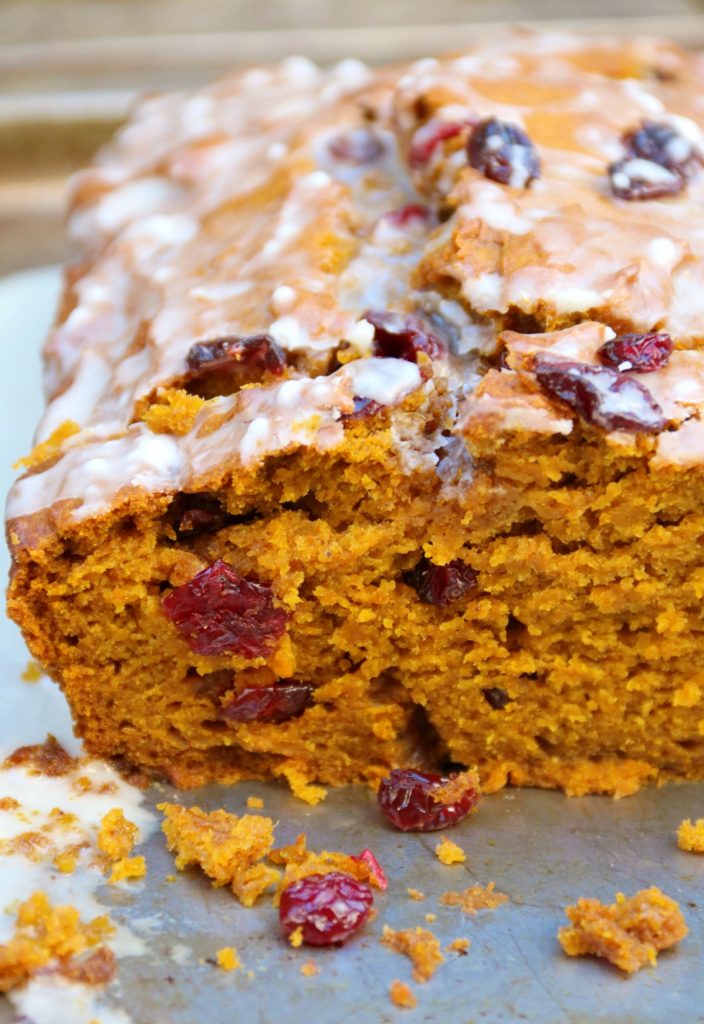 Pumpkin Bread is so moist and delicious – I'm sure it'll be a hit with every family member! But, if someone doesn't like cranberries, leave them out or swap them for chocolate or white chips.
Why I Can't Believe It's Not Butter!®

We believe that food should be both delicious and healthy. With I Can't Believe It's Not Butter! ®, there's no need to compromise. We're made from the good stuff – plant-based oils that contain good fats like omega-3 (ALA)*. No artificial flavors or preservatives, 0g of trans fat per serving and our oils are never partially hydrogenated. You get the best of both worlds: unbelievably rich taste with good fats!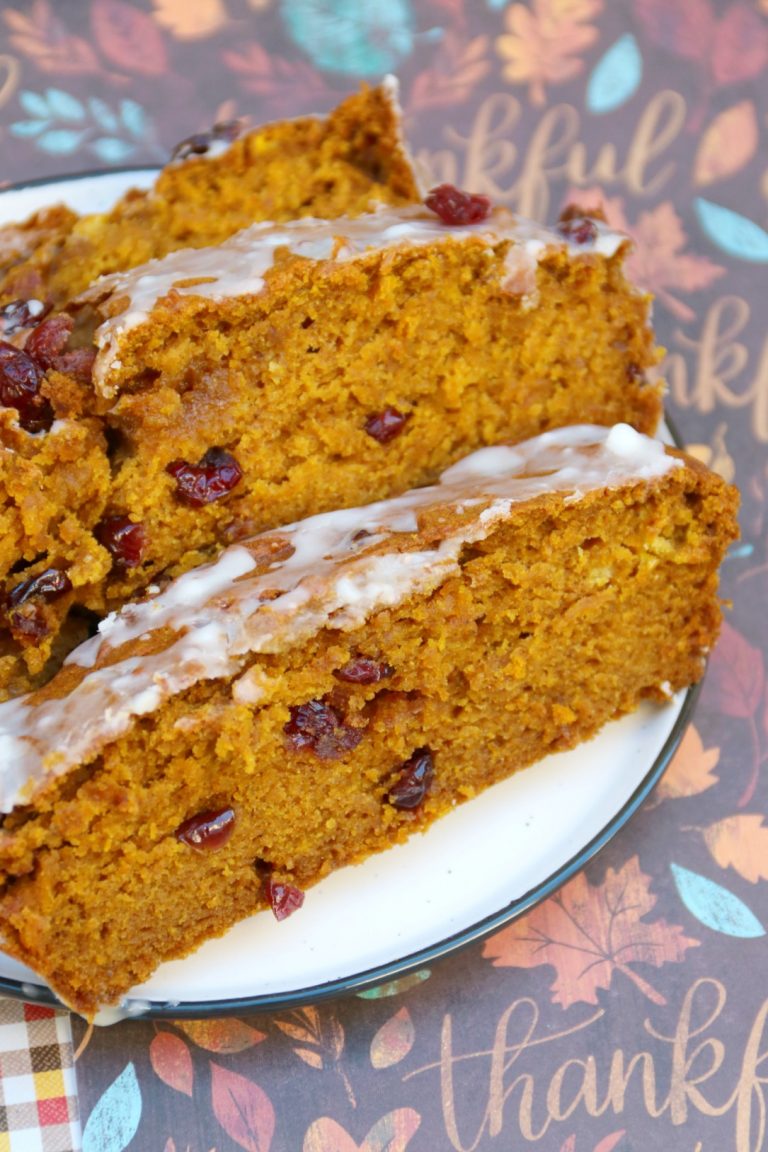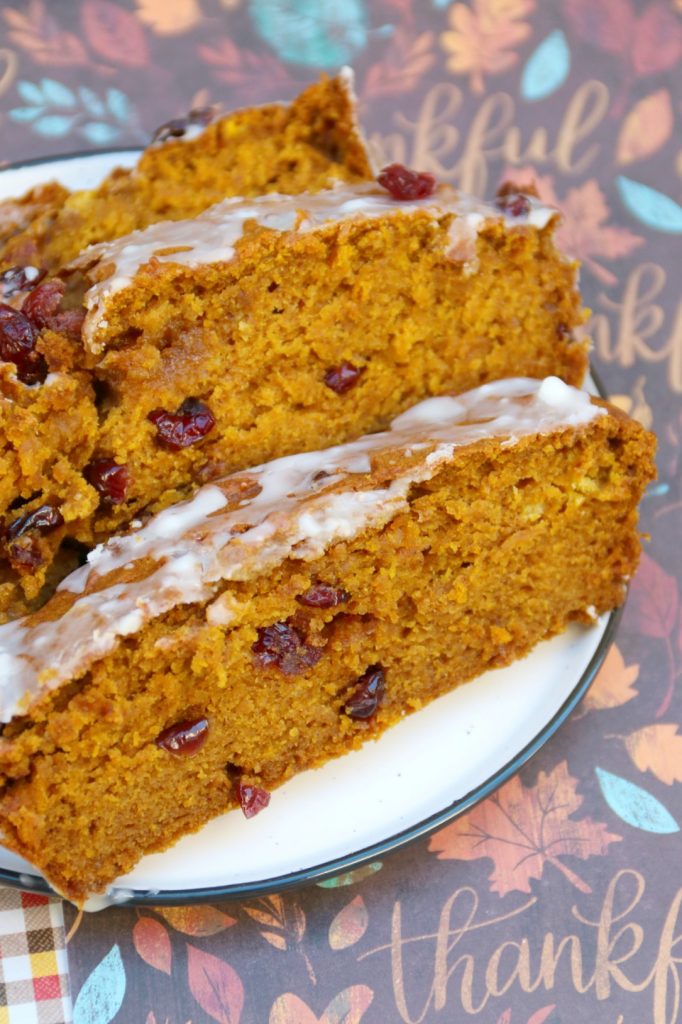 Save when you redeem the coupon for I Can't Believe It's Not Butter at your local HEB store! When you purchase I Can't Believe It's Not Butter, you'll get Pillsbury Grands free. The coupon can be found in your HEB mailer or on the shelf at your favorite HEB store.
I Can't Believe It's Not Butter has a slew of delicious recipe ideas. Make sure you check them out!