For several years my family has 'adopted' airmen for Thanksgiving through Operation Homecooking. These men and women are at some stage of basic training at our local Air Force base and they are allowed off base for a certain number of hours during Thanksgiving day. Once we pick them up, their same basic training rules apply – no drinking, no smoking, they must keep their shoes & uniform on. Because I enjoy specialty drinks with my holiday meals but don't drink alcohol, I make all kinds of concoctions that work for everyone! This non-alcoholic jingle juice is JUST the thing for your Thanksgiving table.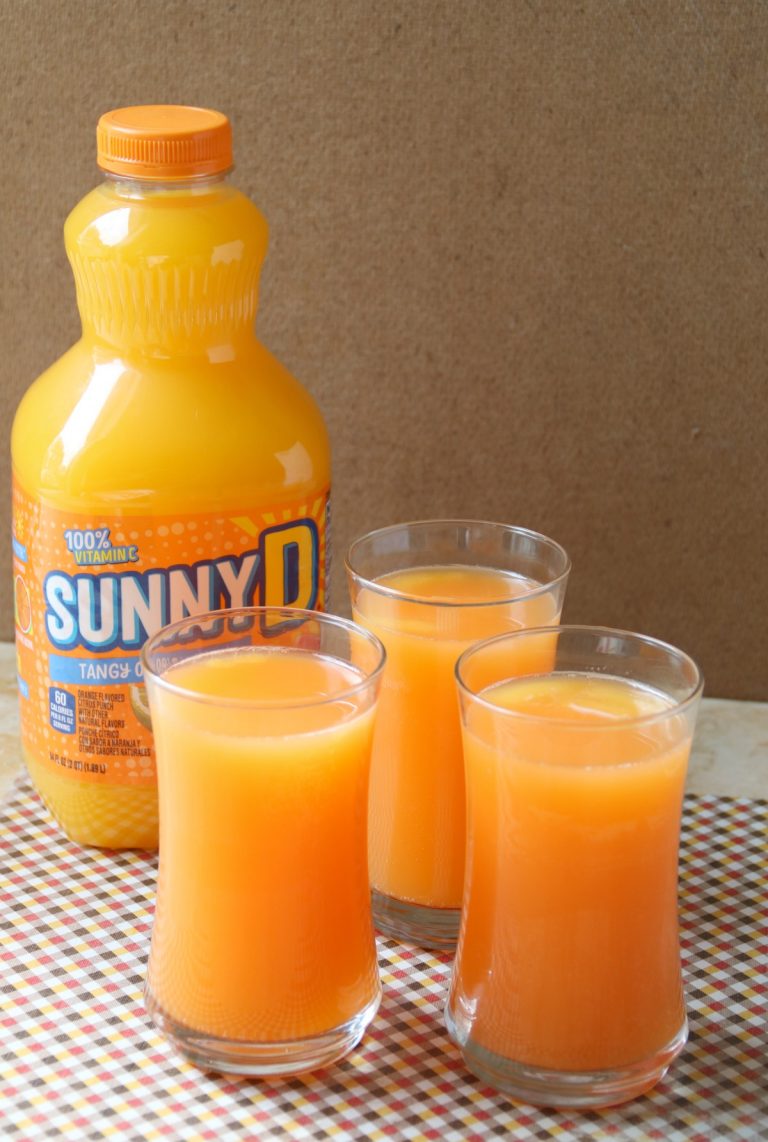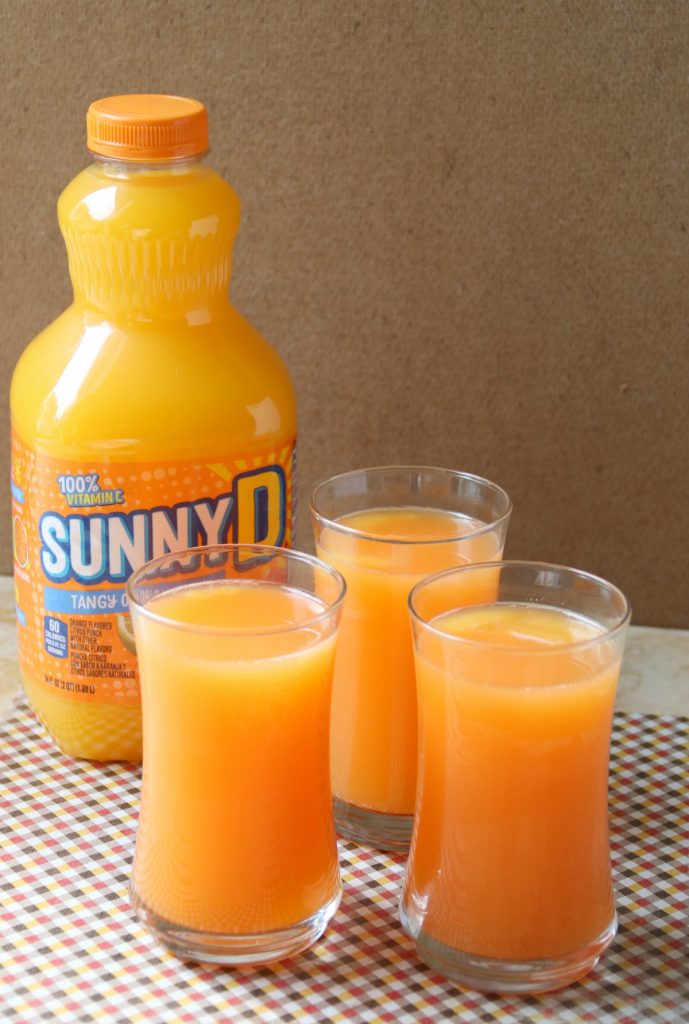 **Full Disclosure: This is a sponsored post for SunnyD, all thoughts and opinions are my own.
Non-Alcoholic Jingle Juice Recipe
Ingredients:
5 cups SunnyD Tangy Original
1/4 cup fresh lemon juice
1/2 cup maraschino cherry juice
Optional: fruit-flavored candy cane to garnish
Directions:
Stir together the ingredients in a large pitcher.
Serve over ice.
Garnish with candy cane, if desired.
Serve and enjoy!
Note: Recipe adapted from the Alcoholic Jingle Juice recipe.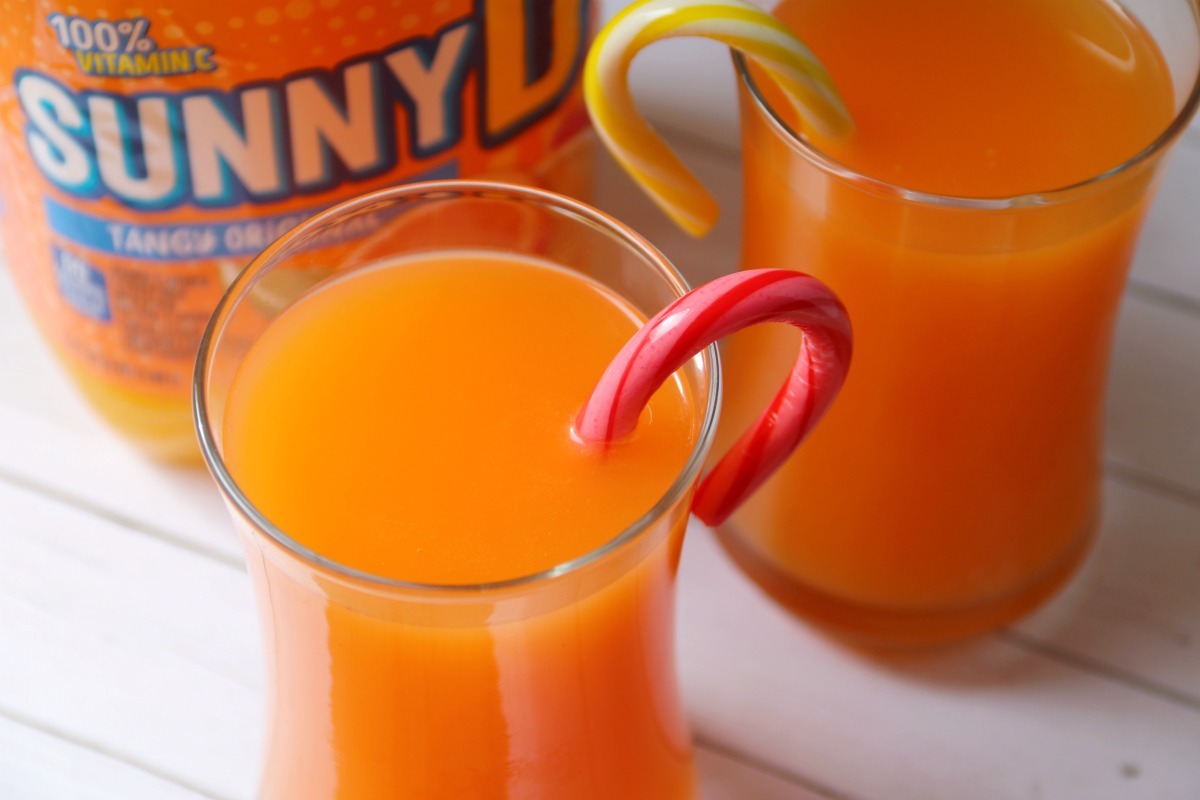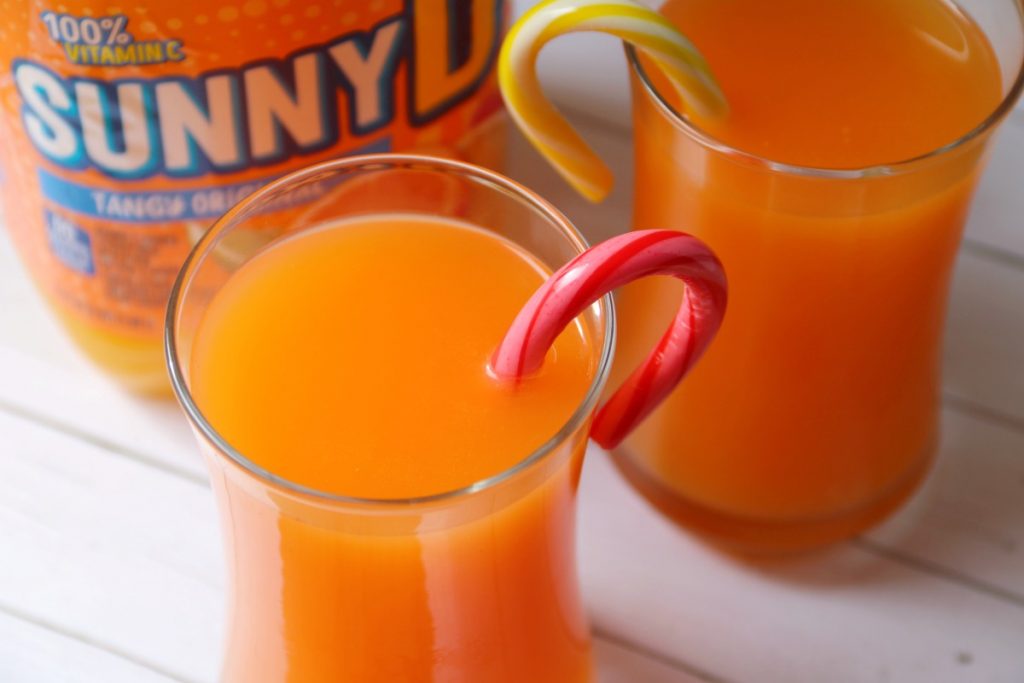 Adopting airmen is my absolute favorite tradition but the last few years have been chaotic and we haven't been home to welcome these trainees. Because we hadn't finalized our plans until recently, I waited too long to request a pair of airmen this year. I'm bummed but I'll make non-alcoholic jingle juice and my family will toast to the brave military men & women of our great country.
About SunnyD –

SunnyD is tangy, orange flavored drink developed by Doric Foods of Mount Dora, Florida in 1963. With a splash of citrus flavor and 100% Vitamin C, SunnyD lets kids (and parents!) enjoy unique and memorable family moments together with a delicious drink.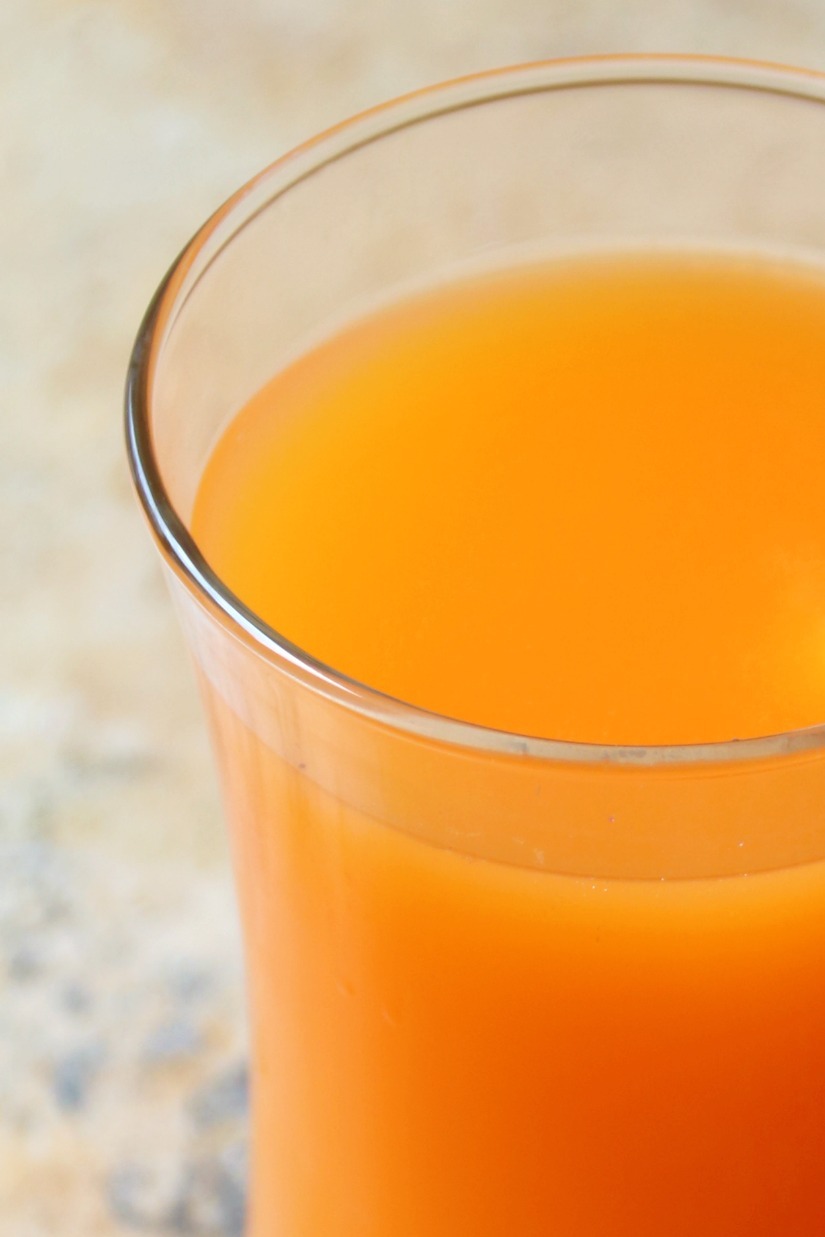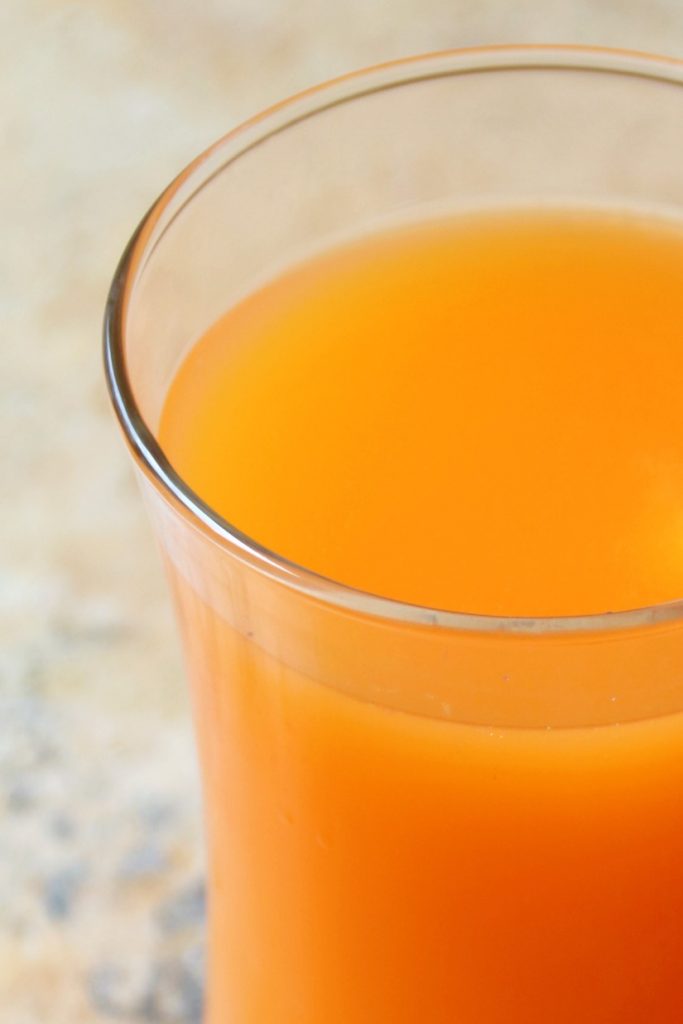 Because SunnyD comes in ten different flavors, you could swap the Tangy Original that non-alcoholic jungle juice calls for to your favorite. I'd imagine Fruit Punch and Orange Strawberry would be quite yummy, too!
Do you have a favorite non-alcoholic holiday beverage?