**Full Disclosure: Thanks to Nestle Toll House for sponsoring today's post.  All opinions are my own.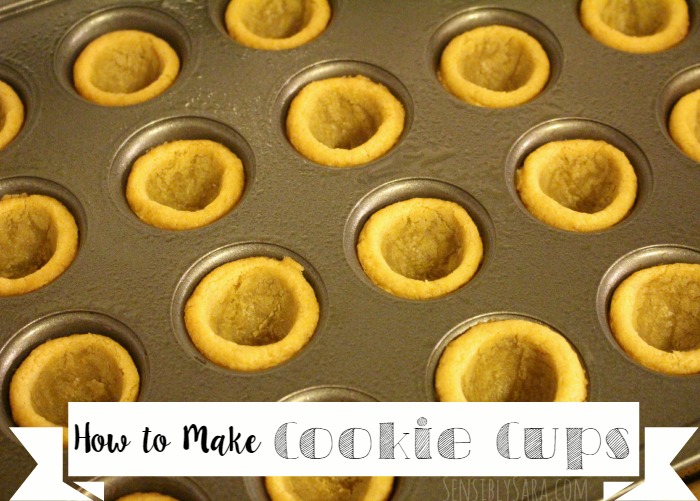 I've seen Cookie Cups all over Pinterest but every time I've attempted them, I've failed … until now!  I have finally figured out how to make cookie cups and I want to share my tricks!
What You'll Need (just for the cookie cups):
Mini Cupcake Pan
Cooking Spray
Spoon
Plastic knife, optional
How to Make Cookie Cups:
Thoroughly spray the mini cupcake pan and preheat the oven to 350 degrees.
Open a package of Nestle Toll House Cookie Dough Sheets (there will be two sheets of dough which is more than enough for 24 mini cookie cups).
Use a knife to cut both sheets into squares (about 1 inch by 2 inches).
Roll each square into a ball.
Bake for 10-13 minutes.
Using your spoon, press the dough from the middle into the sides to form a cup.  (Note: If the dough is not completely cooked, put it back in the oven.  If they are done, let them cool.)
After the cookie cups are cooled, use the plastic knife (or spoon) and pop each cup out of the mini cupcake pan.
Fill as desired.
Serve and ENJOY!
I took my cookie cups and stuffed them with a whipped topping and pudding mixture to make little Spring treats!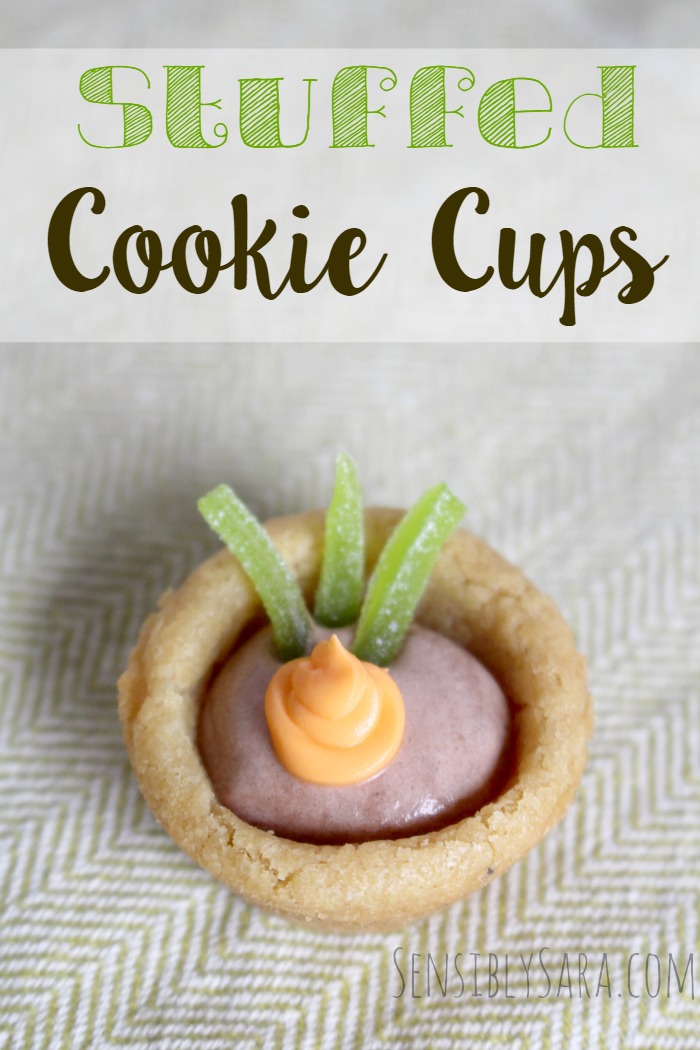 Spring Cookie Cups
Ingredients
Cookie Cups
1 package Whipped Topping, thawed
1 small package Pudding (I used chocolate.)
1 container Vanilla Frosting
Orange food gel
Rips candy, cut on the ridges (or any other green, stick-like candy)
Instructions
Prepare pudding as directed.
Fold in whipped topping.
Fill cookie cups with the mixture.
Mix vanilla frosting with orange food gel.
Using a zipper baggie, put orange dots on the pudding mixture in the cookie cups.
Add green candy behind the orange dot (this makes a 'carrot'!).
Serve and ENJOY!