Last year I was at the elementary school on a teacher luncheon day. My son's second grade teacher made the most amazing dessert – Death by Chocolate Cake – and I had to have the recipe. Of course, I didn't really NEED the recipe but because I couldn't get enough of the delicious dessert, I asked for the recipe. She graciously gave me permission to share the recipe with you all! I've renamed her Death by Chocolate Cake to Death by Chocolate Brownie Casserole because it's not really a cake. This isn't something I make often at my house because I'd eat it all but it makes for a fantastic potluck dessert.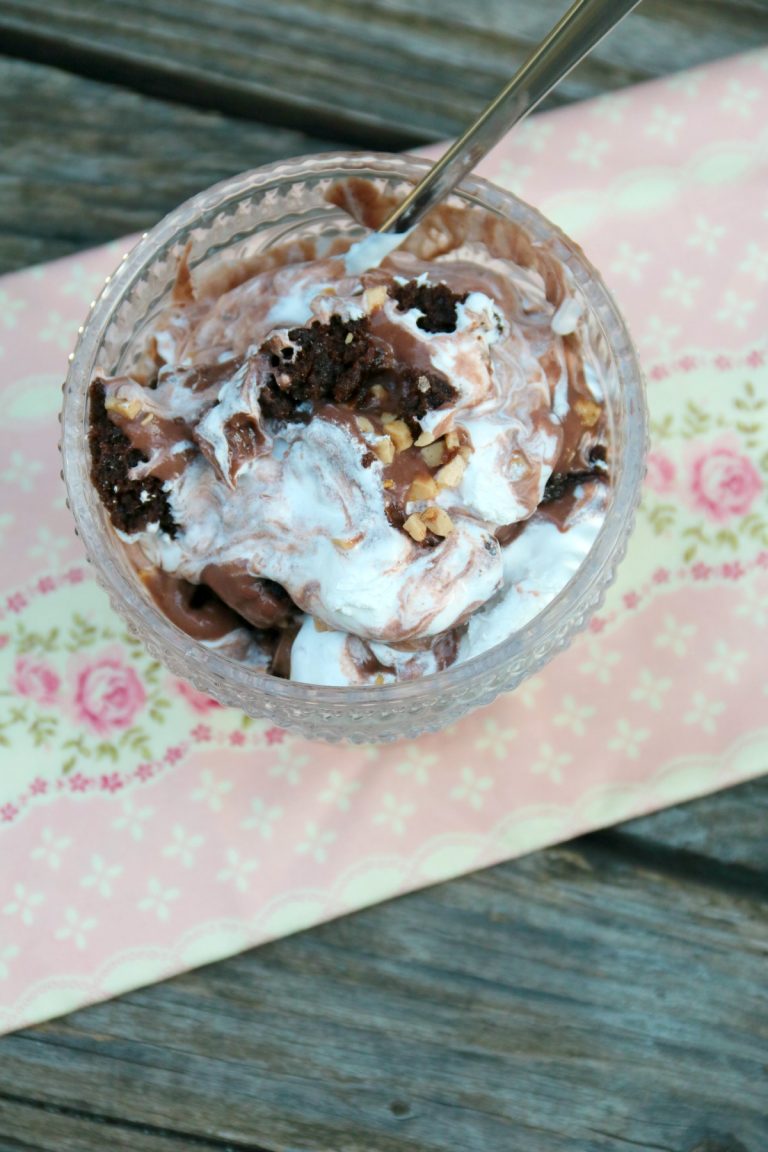 **Full Disclosure: This post contains affiliate links. I may earn a small commission at no cost to you.
Death by Chocolate Brownie "Casserole" –
Ingredients:
Prepared box of your favorite boxed brownies (I used Ghirardelli)
8 ounces of Cool Whip
5.9 ounce box of instant chocolate pudding, prepared as directed
12 ounce bag of mini Heath Bars, chopped (You could use toffee bits but you'll get more chocolate if you chop Heath Bars.)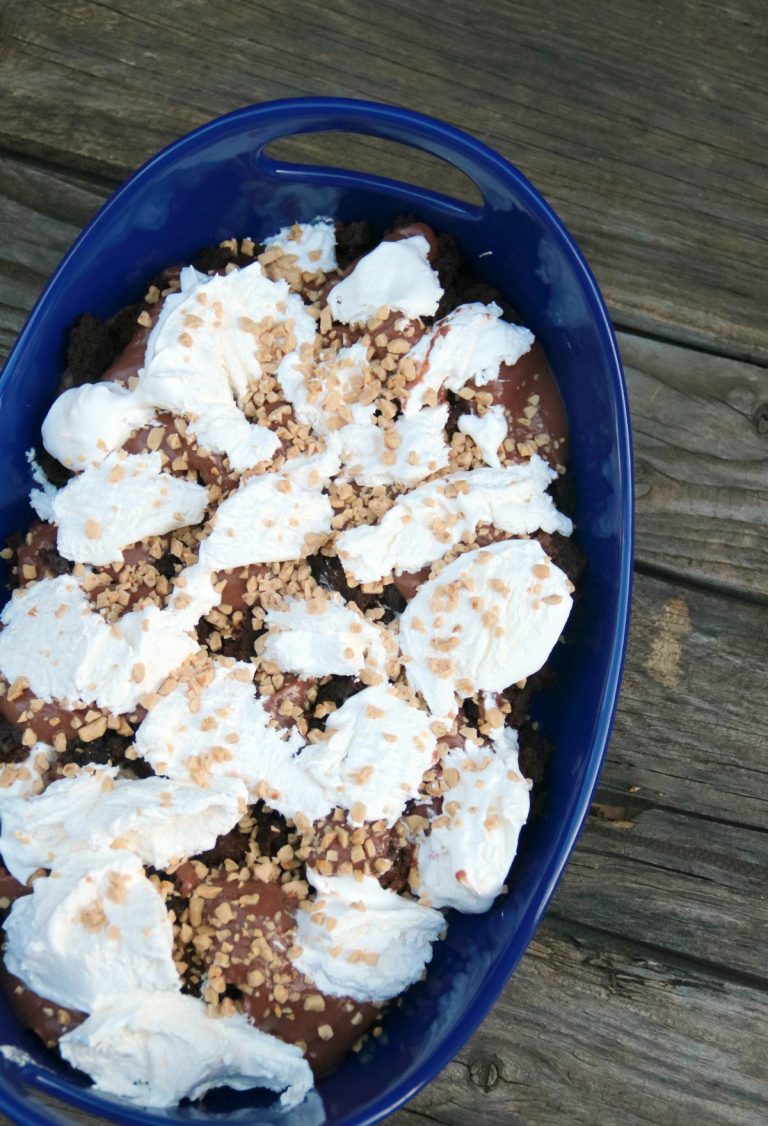 Directions:
Prepare brownies and pudding as directed on their packages.
Thaw Cool Whip and chop Heath Bars.
Layer the ingredients in a baking dish:

Bottom layer: 1/2 of the brownies
Next layer: 1/2 of the chocolate pudding
Next: 1/2 of the chopped Heath Bars
Next: 1/2 of the Cool Whip
Next: The other 1/2 of the brownies
Then: the rest of the chocolate pudding
Followed by the rest of the Cool Whip
And finally: the rest of the Heath Bars!

Refrigerate until it's time to eat.
Serve in dessert bowls and enjoy!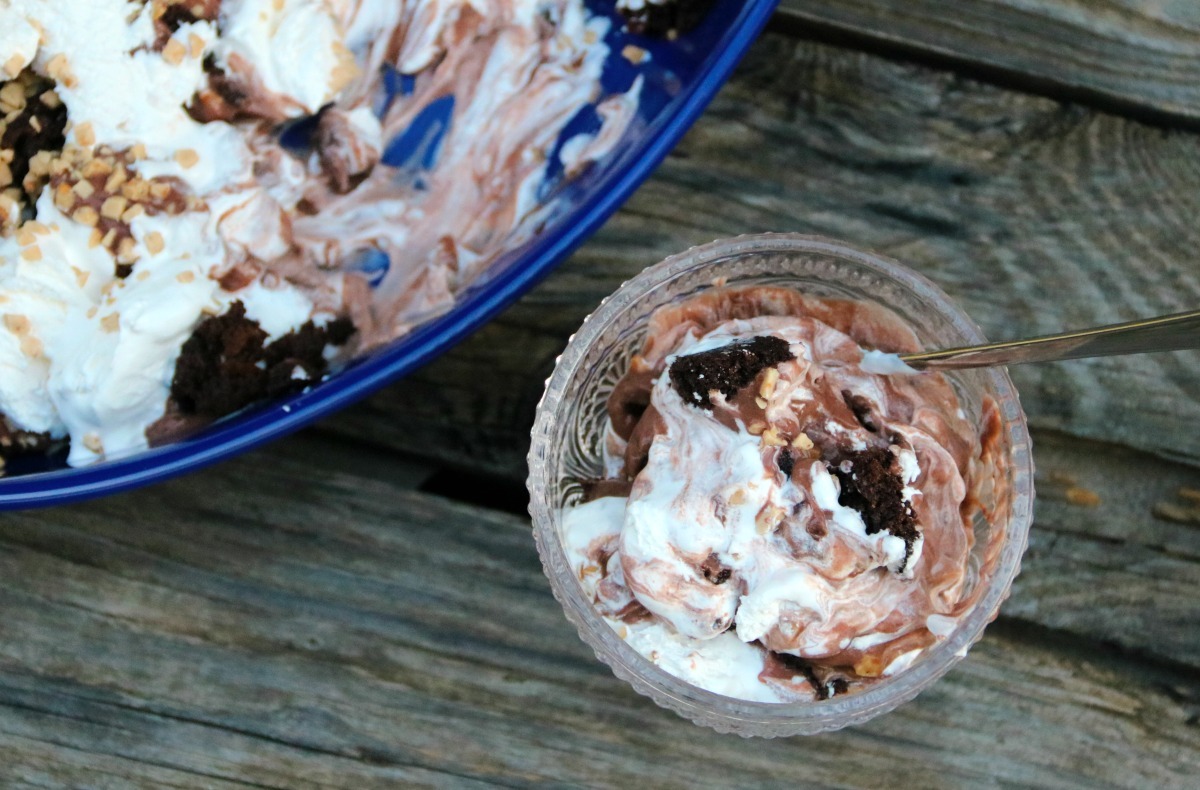 Death by Chocolate Brownie Casserole is an over the top, ultra rich, extremely delicious dessert that any chocolate lover will enjoy!