This post is sponsored by CAULIPOWER Cauliflower Tortilla but the content and opinions expressed here are my own.
Breakfast food is a favorite in my house so take it very seriously! I make breakfast for dinner three times (or more) a month and we go out one weekend a month to one of our favorite breakfast places or try a new spot. As you can see, breakfast is big around here! But because I'm trying to be more conscious about the foods I put in my body and serve for my family, I thought I'd give Breakfast Quesadillas a try with cauliflower tortillas by CAULIPOWER.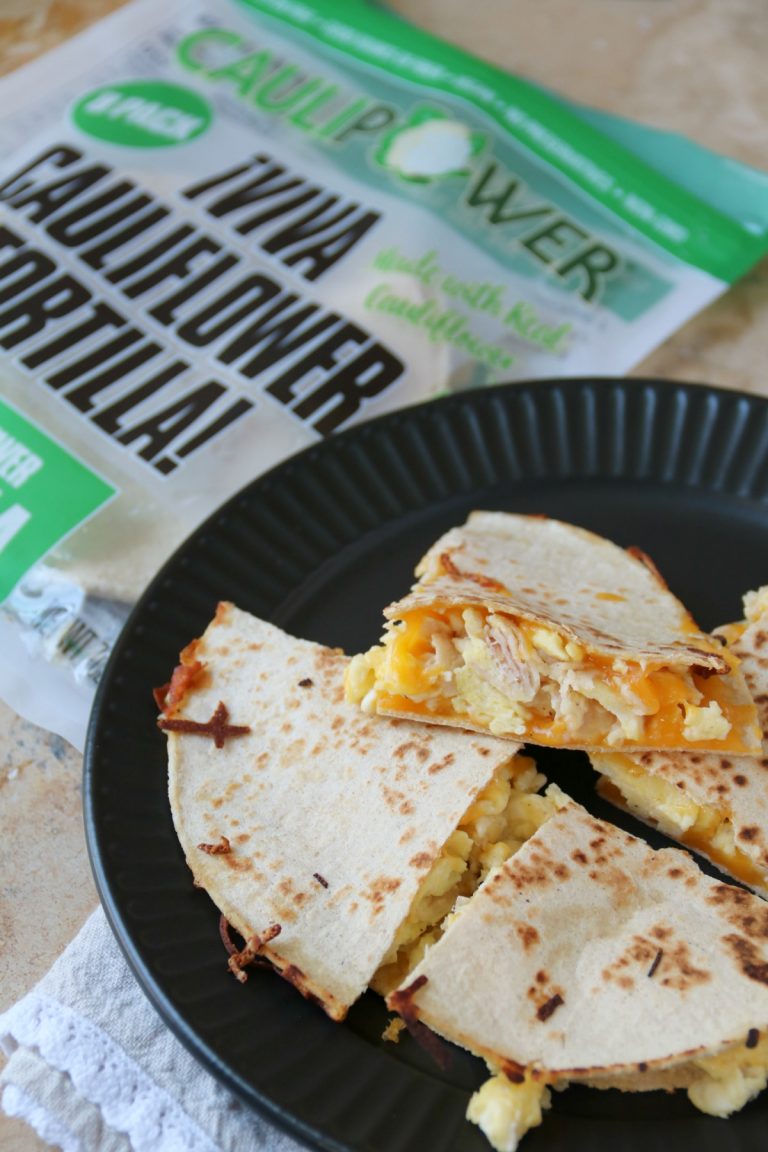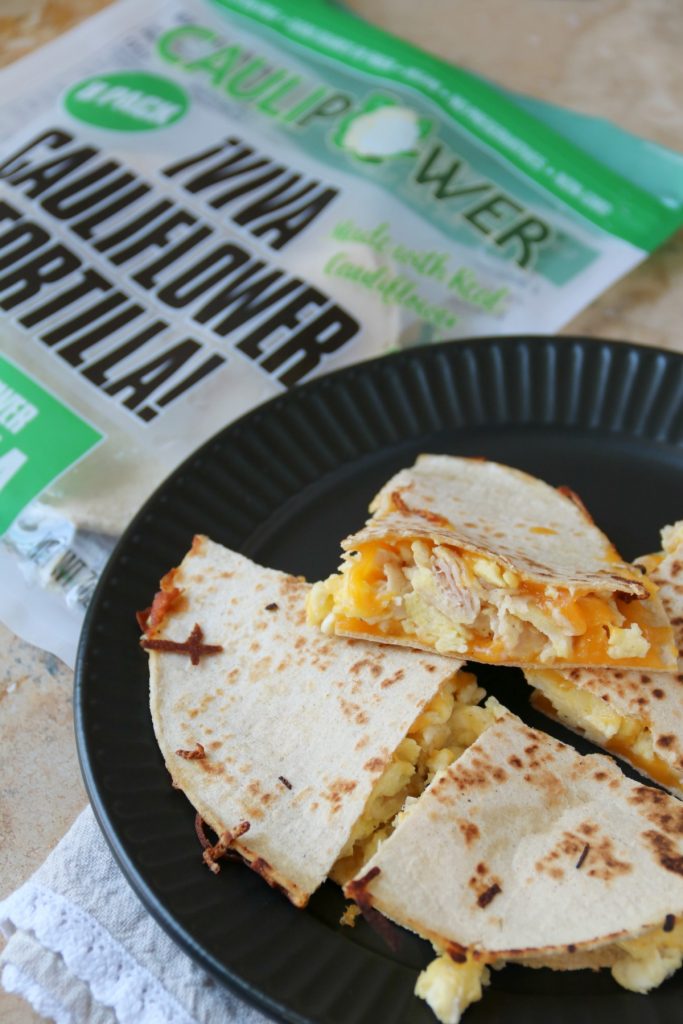 Breakfast Quesadillas –
Ingredients:
Eggs, scrambled
Your favorite breakfast meat, cooked
Shredded Cheddar Cheese
Salt & Pepper, to taste
Directions:
Scramble and cook the eggs.
Mix in the cooked meat to the eggs.
Place a cauliflower tortilla in a separate skillet over medium-high heat.
Top the tortilla with as much (or as little cheese) as you'd like.
Add the scrambled egg & meat mixture to the top of the cheese.
Cover with more cheese and top with another tortilla.
After about a minute (when the cheese is melted), flip the quesadilla.
Serve and enjoy!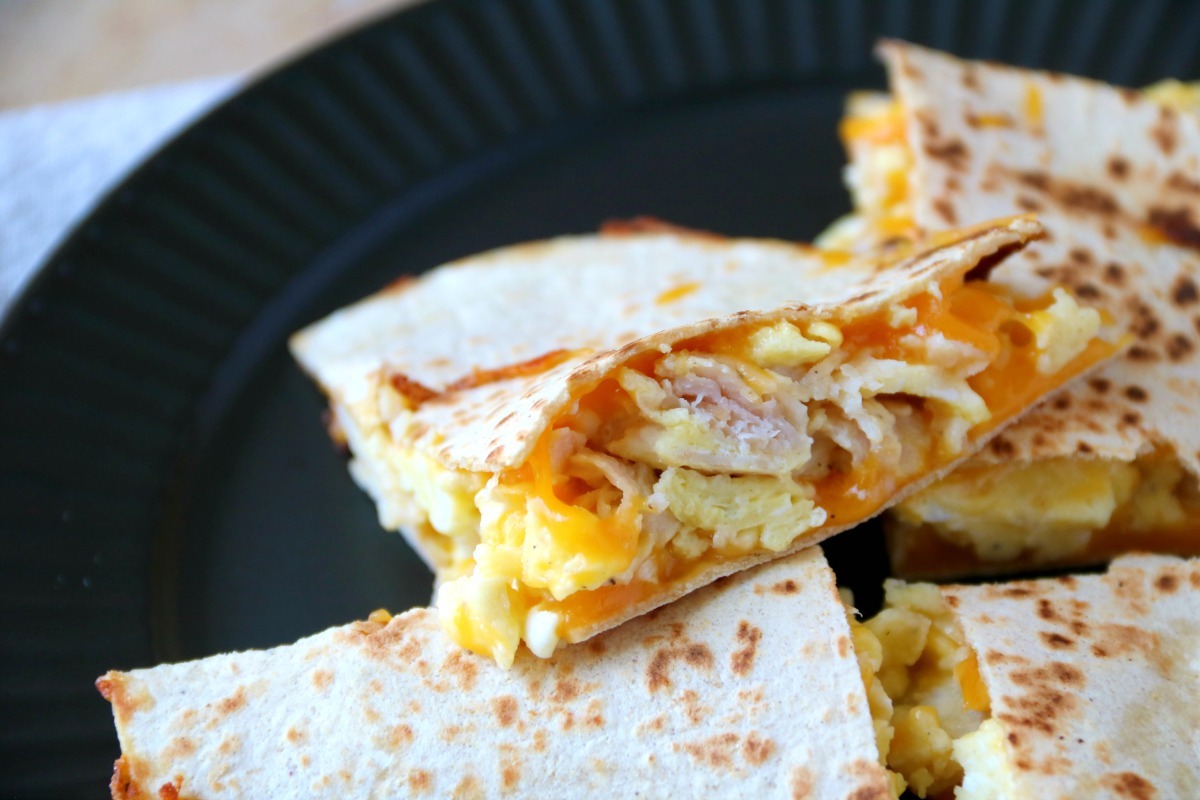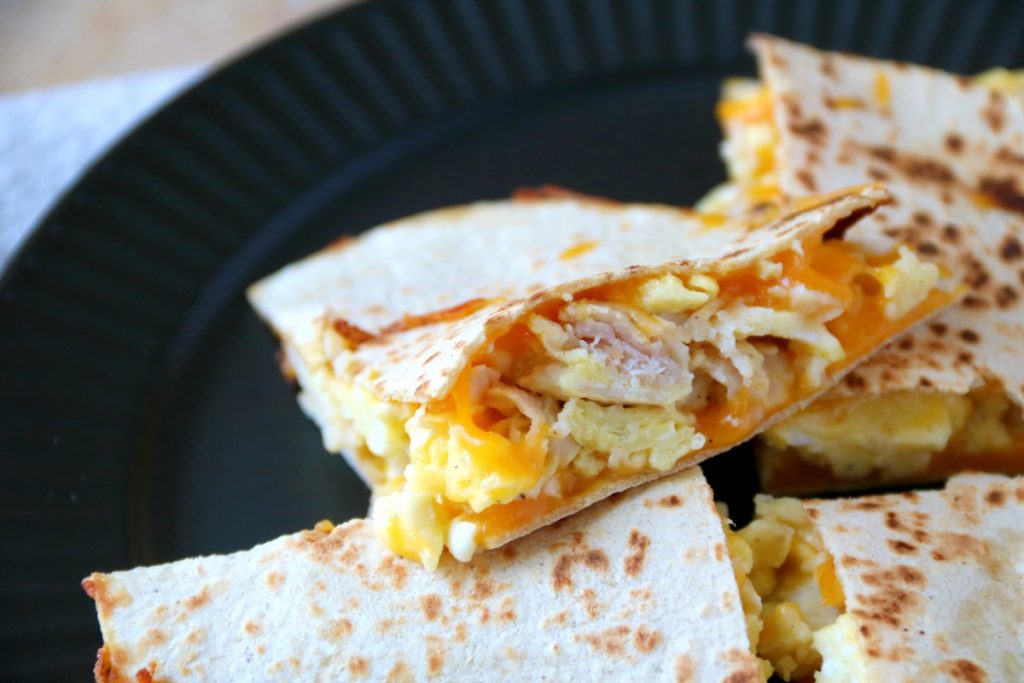 About CAULIPOWER Cauliflower Tortillas –

Available in both Original and Grain-Free, our tortillas are wheat and dairy-free, vegan, Non-GMO, and preservative-free. The Grain-Free Cauliflower Tortillas feature chickpea flour with 7 grams of protein and only 8 net carbs per tortilla. They contain fewer calories, less fat, more fiber, and vitamin C.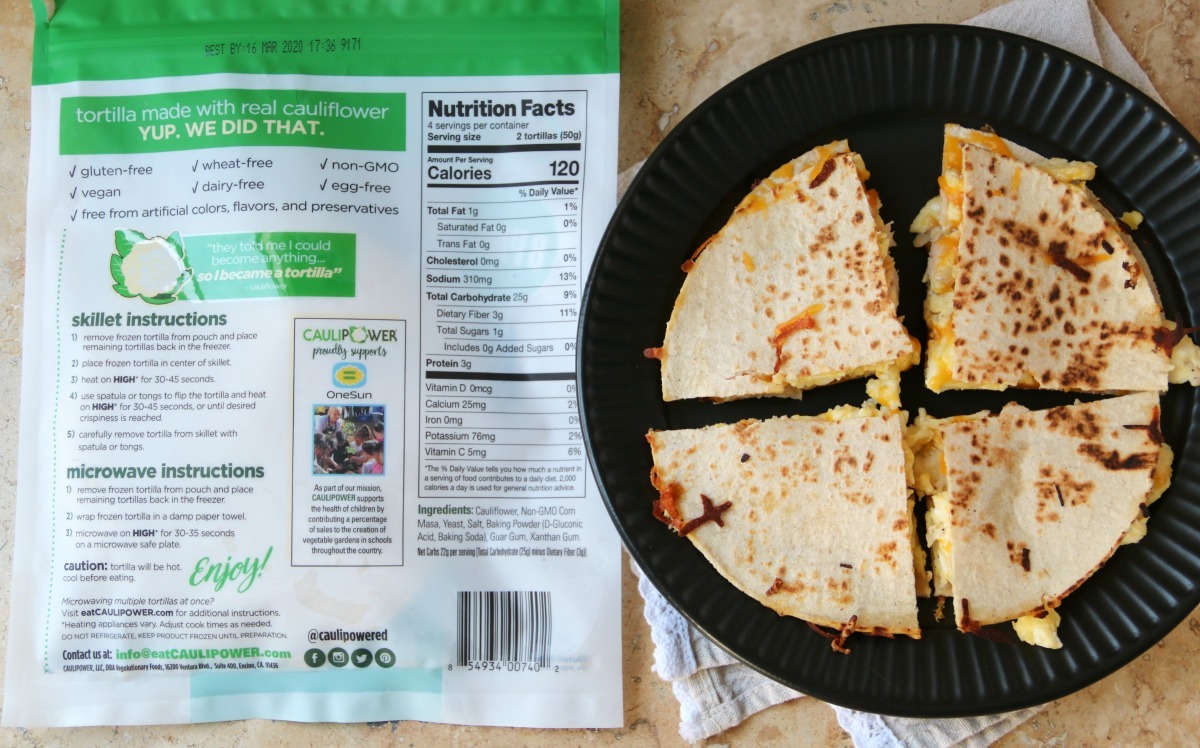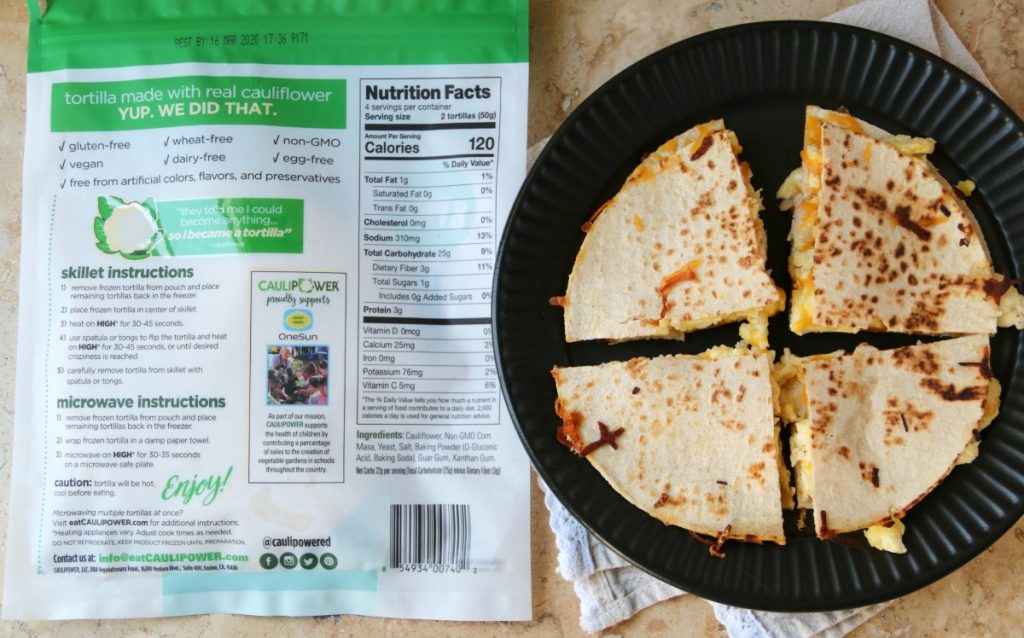 My husband and I enjoyed the breakfast quesadillas but, to be 100% transparent, my kids thought they were gross. James went so far as to say that he didn't think he could be tortured by a tortilla.
Find CAULIPOWER Cauliflower Tortillas in the refrigerated or freezer aisle at your local grocer and save with a $2 off coupon!