When I was in high school, one skillet nachos was a meal we had often. With only three primary ingredients and only 30 minutes, it was a dish my sister & I didn't mind preparing and loved eating! These nachos didn't have a name so I'm calling them One Skillet Macho Nachos, thanks to my mom & sister.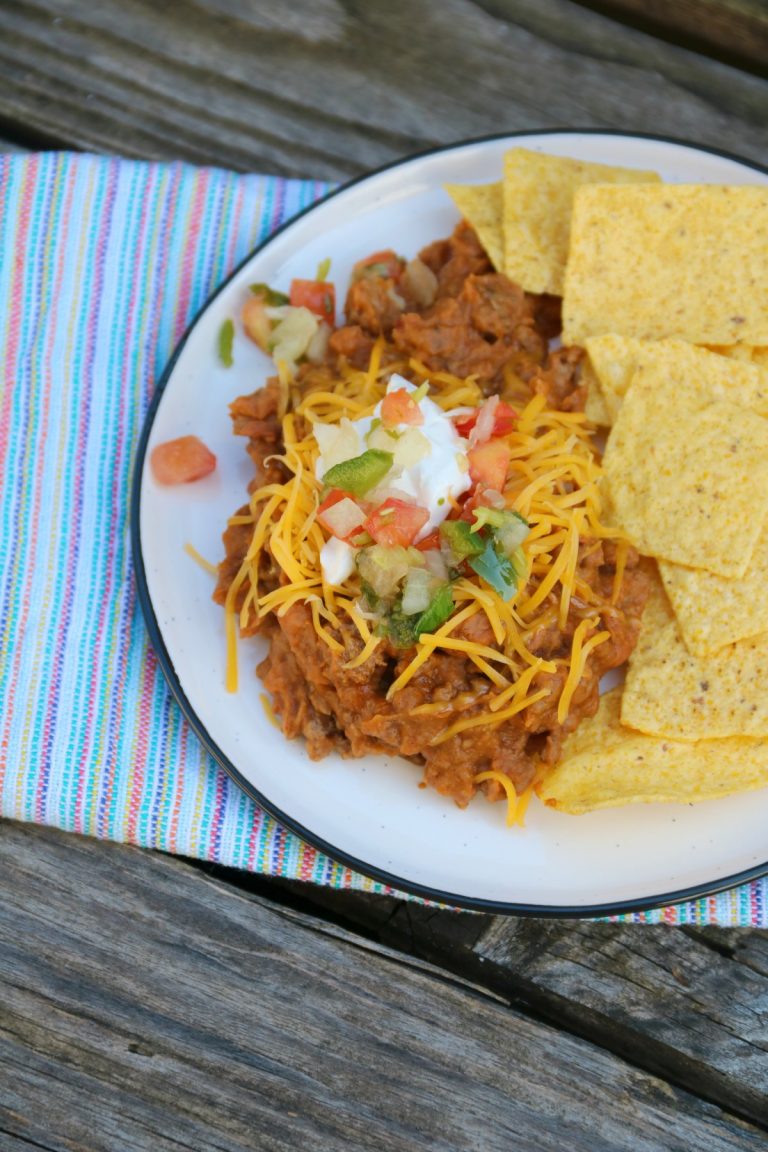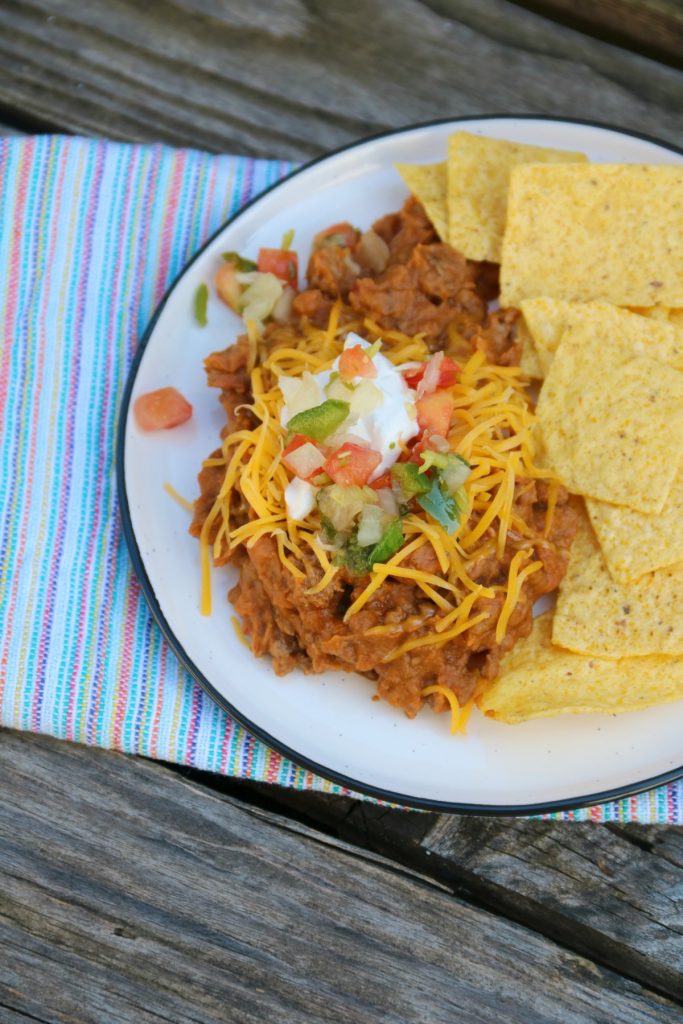 One Skillet Macho Nachos Made with Beef and Refried Beans –
Ingredients:
1 pound Hamburger Meat, browned and drained
1 can Refried Beans, your favorite variety
1/2 packet Taco Seasoning
Optional: Shredded Cheese, Pico de Gallo, Sour Cream
Directions:
Brown and drain the hamburger meat.
Add 1/2 a packet (or more, whatever you like!) of taco seasoning and water as directed on the package.
Once the liquid has cooked off, add the refried beans to the skillet.
Mix everything together until combined.
When the refried beans are heated through, dinner is ready.
Optional: top with shredded cheese, sour cream and/or pico de gallo.
Serve and enjoy!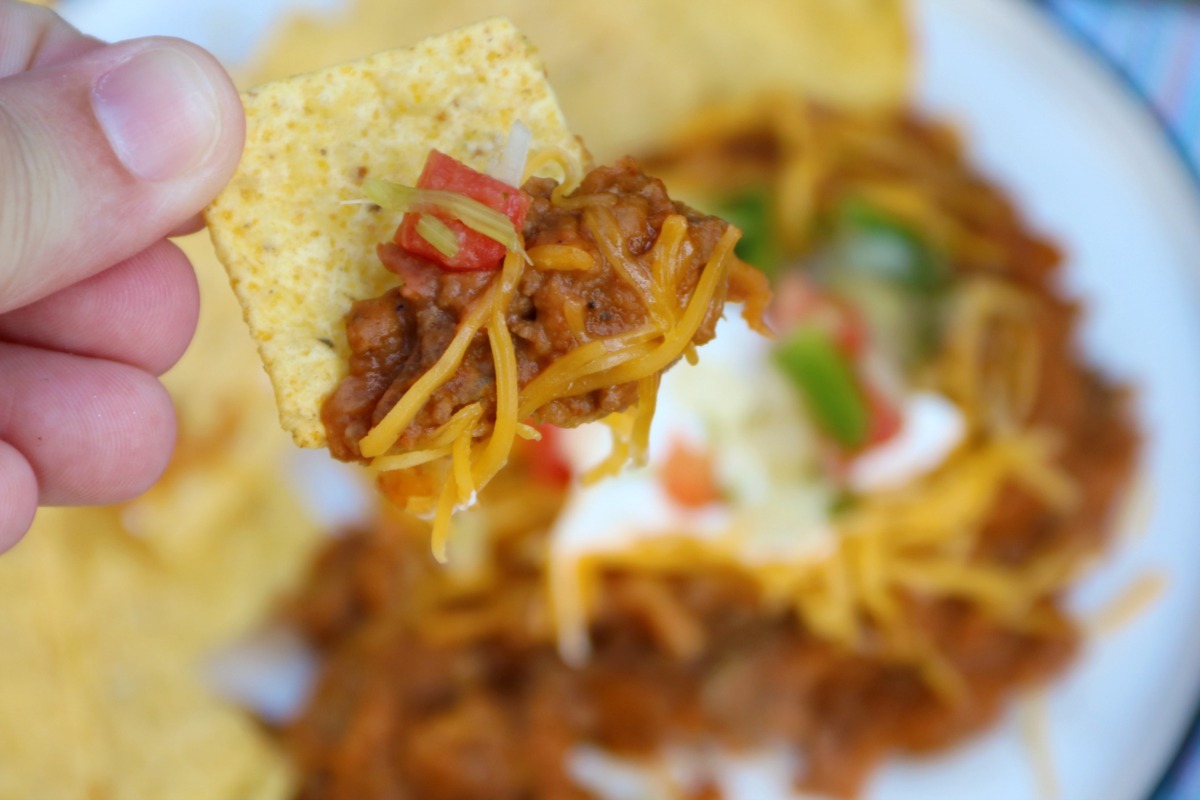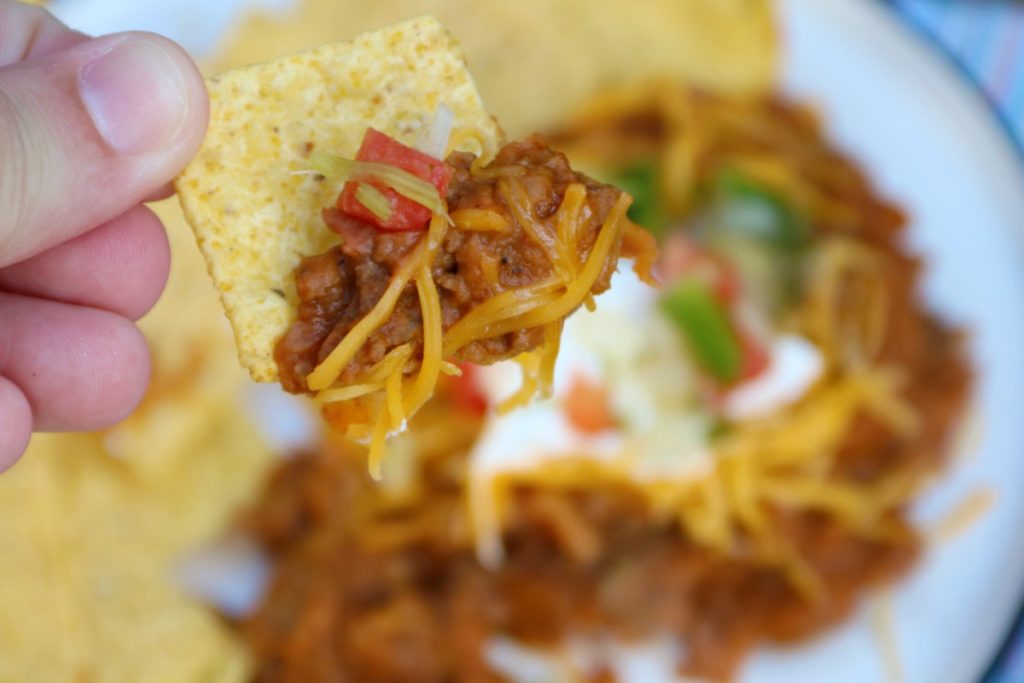 I haven't thought about these nachos for years – I'd completely forgotten this recipe was in the depths of my brain but I'm so glad it resurfaced! When I whipped them up last week, James even asked, "WHHHHHY haven't you ever made these before?!"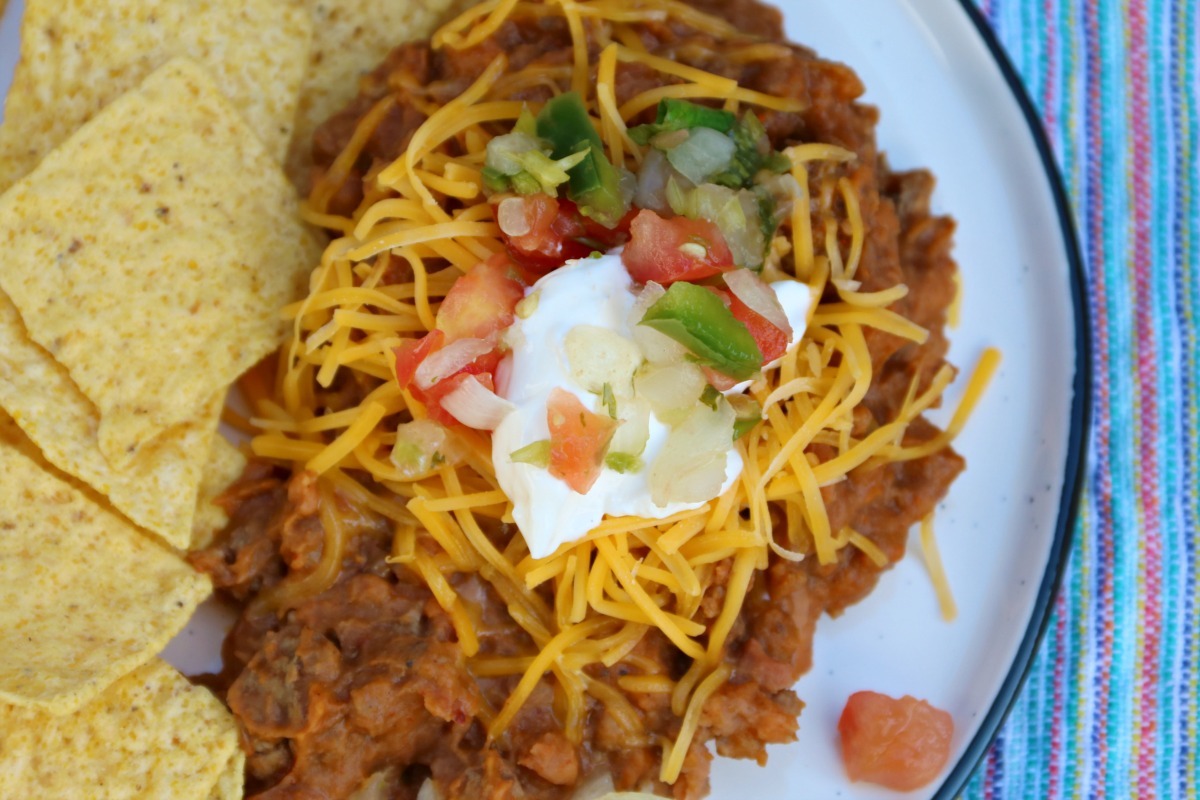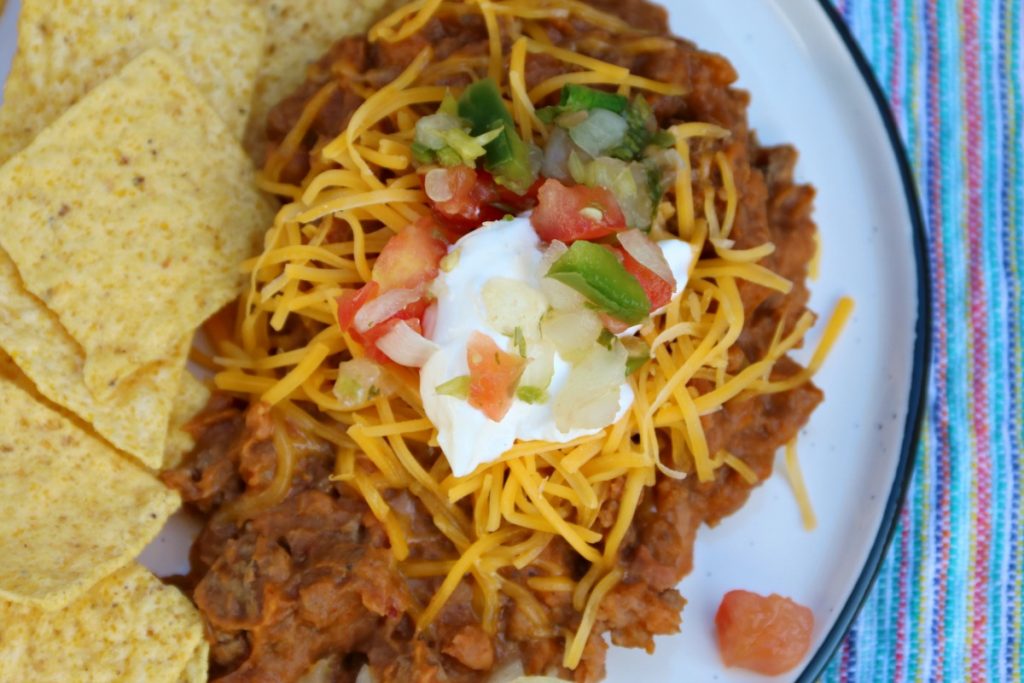 I think this recipe is a fit for most families – even for kids who don't like beans. From a girl who doesn't like beans, these nachos are AMAZING! And leftovers are even better because the spices meld into the beef & beans.
YOU WILL ALSO LOVE:
If you like this post, you'll love these that I've picked out just for you!