I rely on easy weeknight dinner recipes. The last thing I want to do is spend an hour or more making dinner each night. Truth be told, I can't think of anyone would wants to spend hours on end creating a meal when the same can be achieved with this delicious meal which is ready in under an hour! When I made Ranch Hasselback Chicken, it was a hit with my whole family!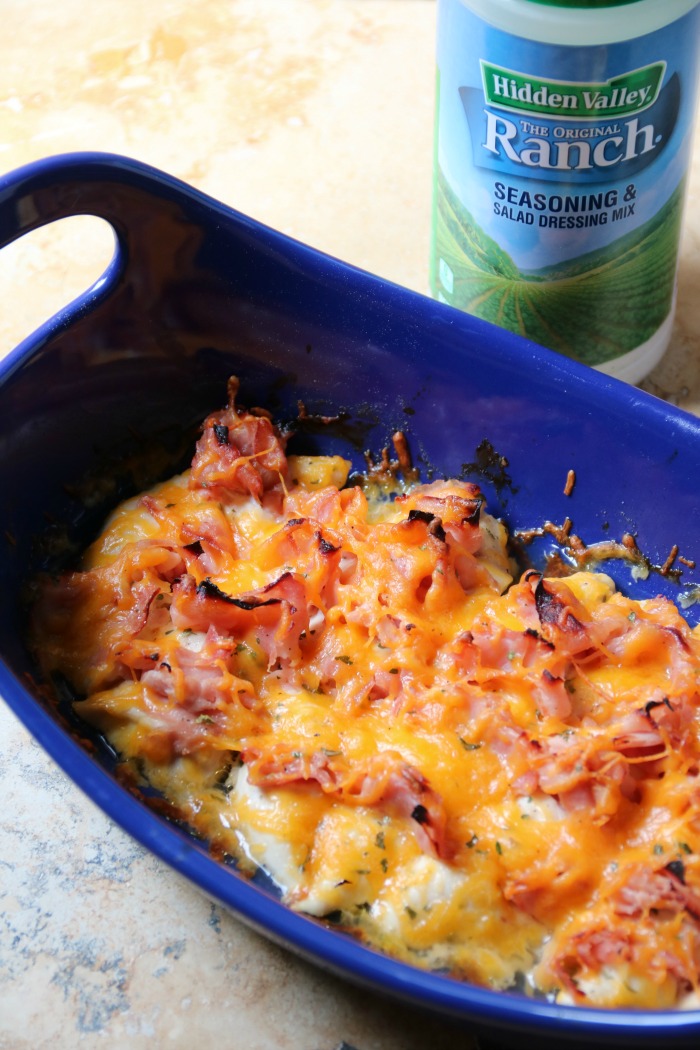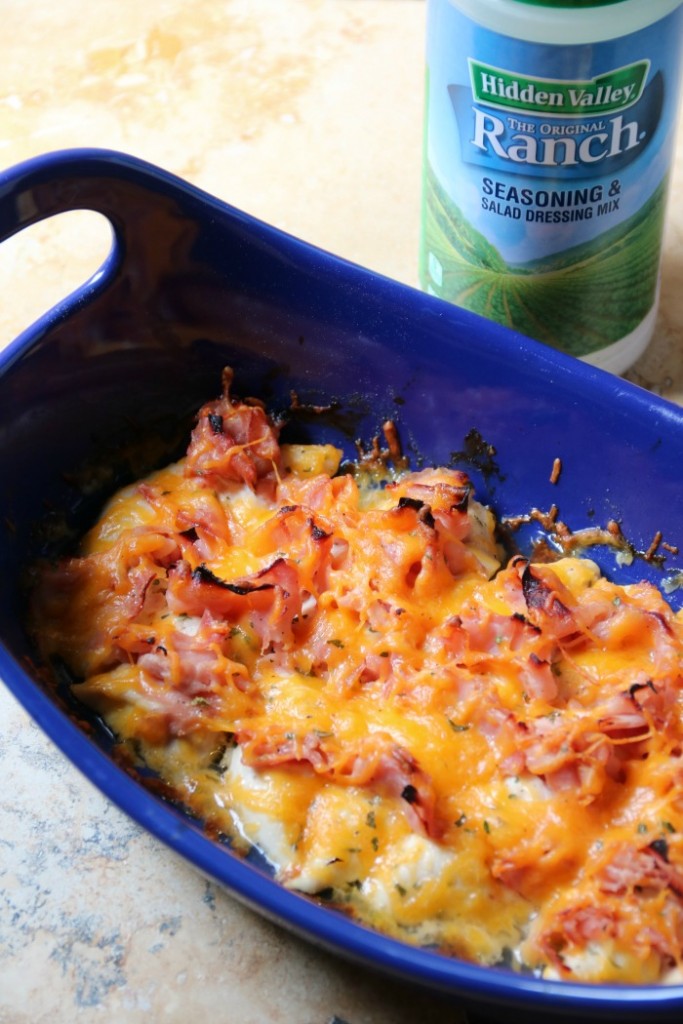 **Full Disclosure: This post is sponsored by Hidden Valley Ranch but the content and opinions expressed here are my own.
Ranch Hasselback Chicken –
Ingredients:
4 boneless, skinless chicken breasts
2 teaspoons Hidden Valley Ranch Seasoning Shaker
8 ounces deli ham
1½ cups shredded cheddar cheese
Butter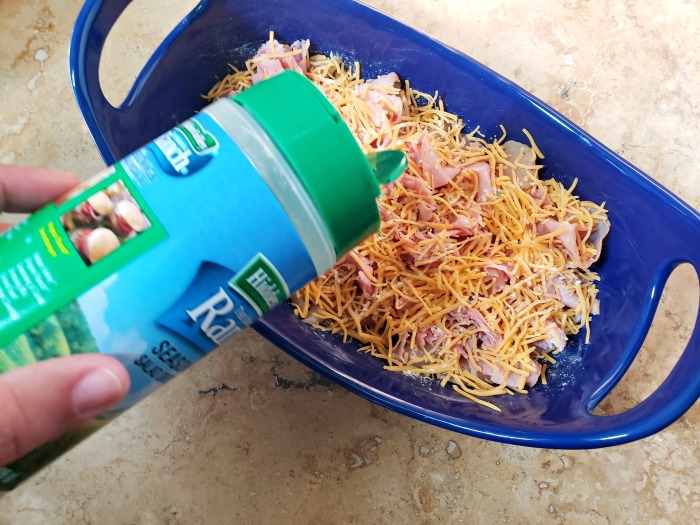 Directions:
Preheat the oven to 400° F.
Lightly butter a baking dish.
Using a knife, cut 7–8 vertical slits in each chicken breast, going about 3/4 of the way down but not completely through.
Season with the Hidden Valley Ranch Seasoning Shaker.
Place each chicken breast in the baking dish.
Stick one slice of deli ham into each slit.
Top each chicken breast with an equal amount of cheddar cheese.
Bake for 25 minutes or until the chicken reaches an internal temperature of 165° F.
Serve and enjoy!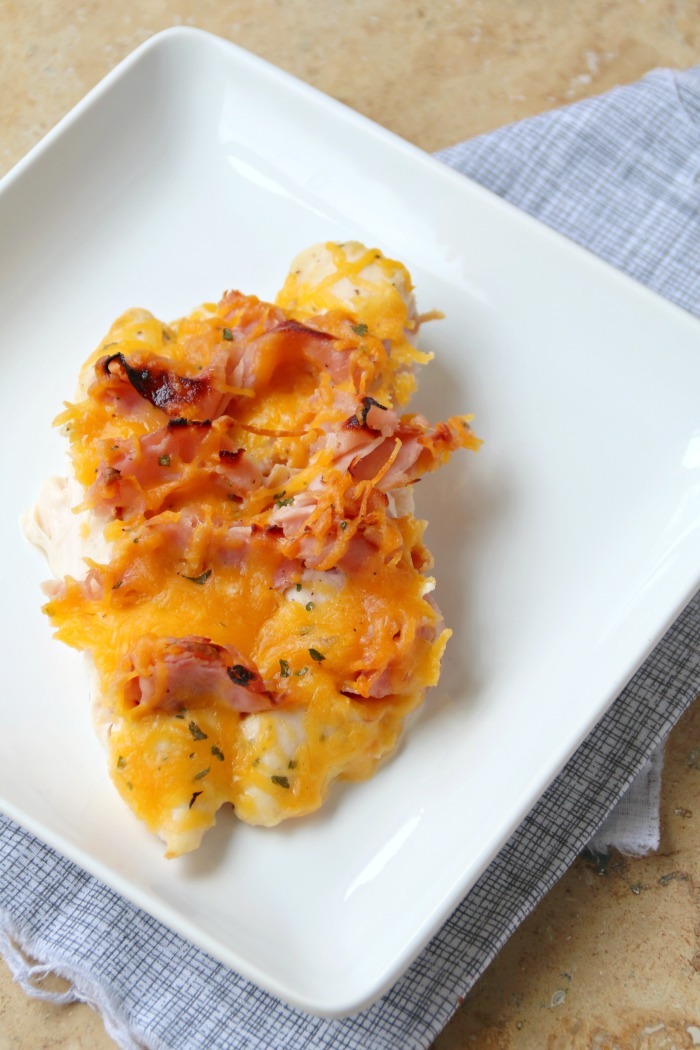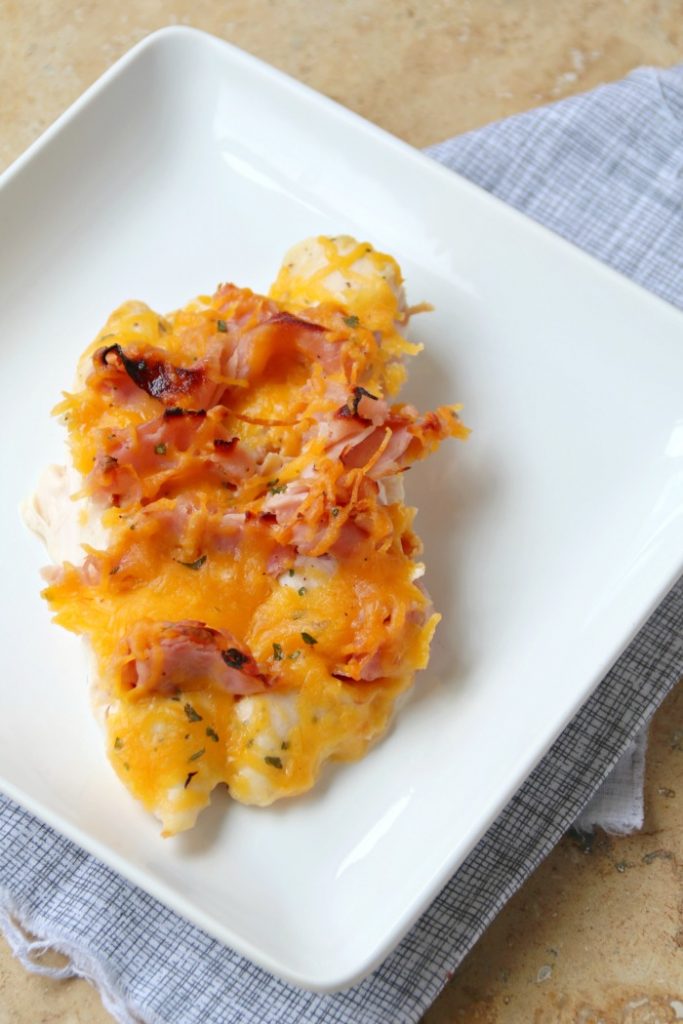 Serve Hasselback Chicken with a simple side salad, roasted/grilled vegetables or whatever side dishes your family likes best (but also meets the 30 minutes or less criteria!). Weeknight dinner has never been easier – or tasted this delicious because Hidden Valley Ranch Seasoning Shaker brings bold, zesty flavor to everything it touches.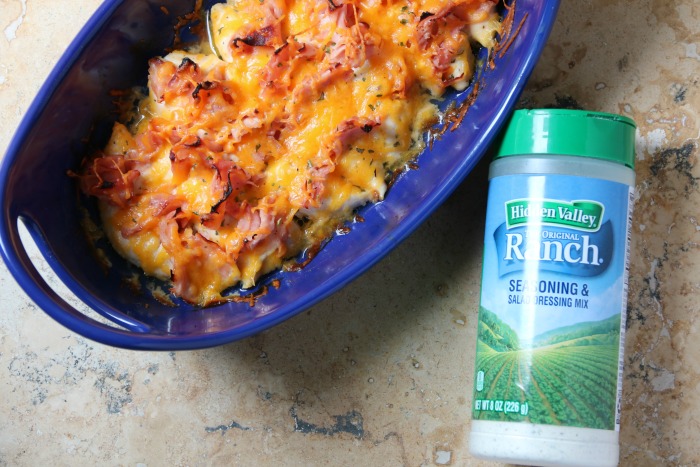 Hasselback Chicken is a tasty, delicious, easy to make recipe. It now makes a regular appearance in my dinner rotation schedule. And since school is out, I'll be leaning on the Seasoning Shaker even more often to amplifying the flavor in all of my family dishes!
How do you use ranch in your weeknight meals?