Located on the banks of the spring-fed Comal River in New Braunfels, Texas, Schlitterbahn has 51 attractions on 70+ acres. Schlitterbahn provides a large variety of river rides, waterslides, and adventures from calm to crazy. But did you know they also have lodging available? Yep, it's true. My family and I stayed at the Riverbend Cabins a few weeks ago and it was such a great experience that we are already planning our next visit!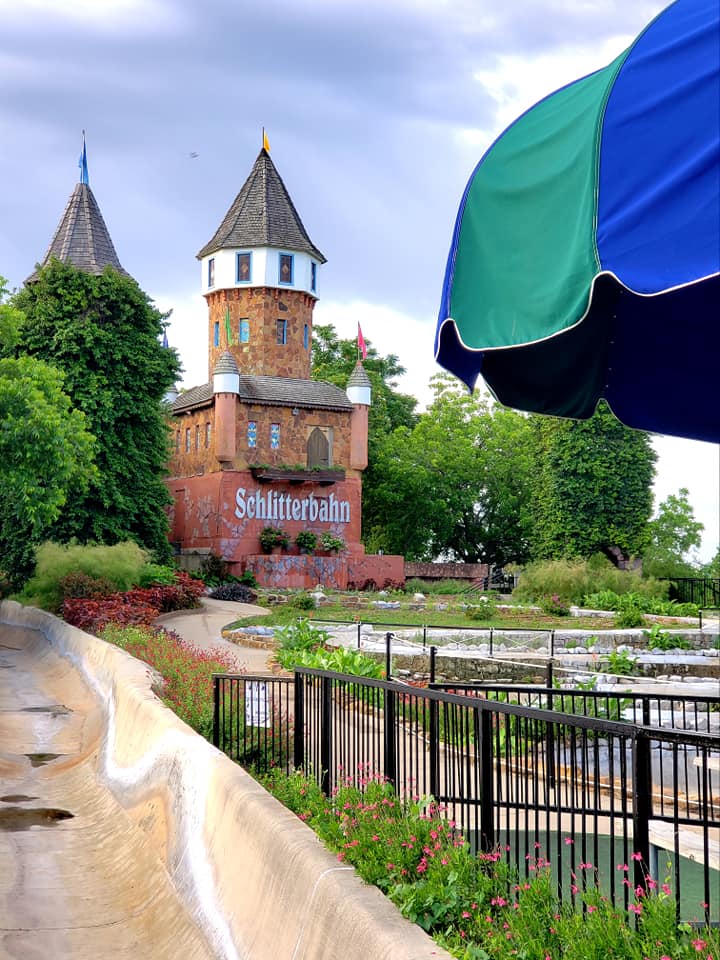 **Full Disclosure: I attended the Travel Talk Converge conference at a highly discounted rate. As part of this conference, my family and I were provided with complimentary items, special discounts and other benefits such as food and entertainment so we could experience everything Schlitterbahn had to offer. I was not asked to blog about my experience. All opinions are my own.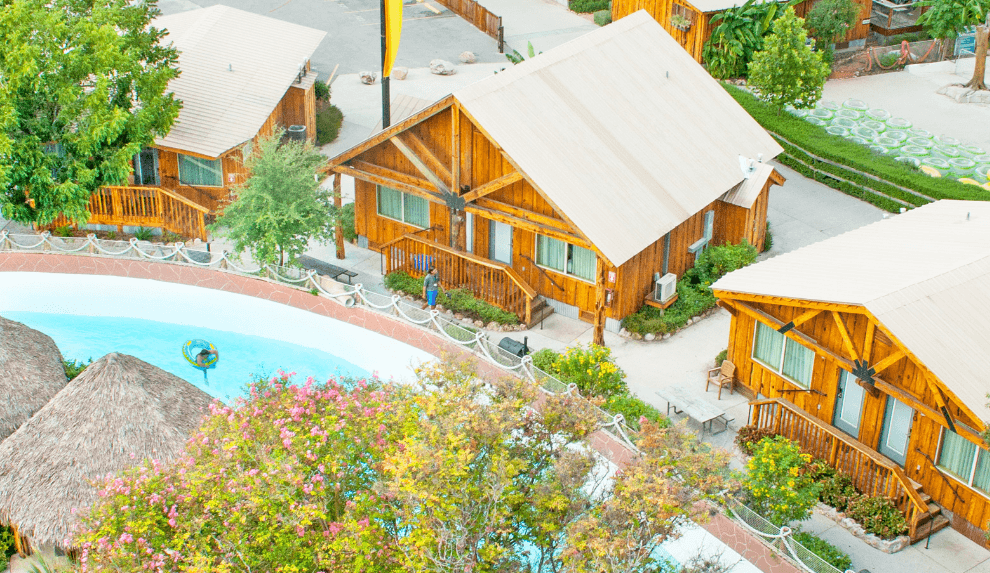 About Schlitterbahn Riverbend Cabins –
Riverbend Cabins combine a unique home style with stunning views of the Comal River and a location that keeps you close to the waterpark! When Schlitterbahn New Braunfels is open, the cabins are directly connected to the Blastenhoff section of the waterpark and Resort Guests receive early access.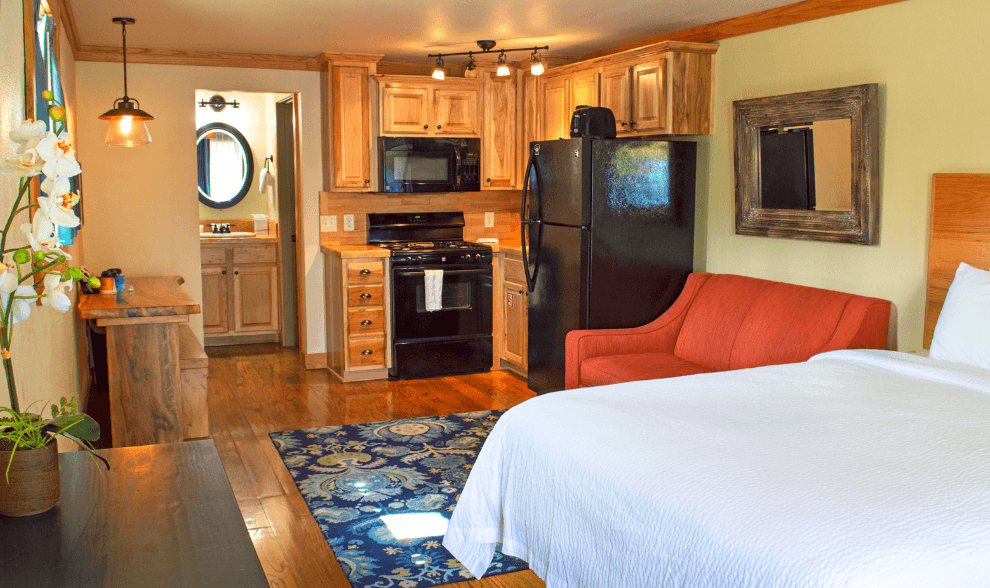 The Riverbend Cabins have 3 room layout options:
Studio Suites – Sleeps 4 – 6 guests in a single room with 1 bathroom and full kitchen.
Small Suites – Sleeps 2 – 4 guests with a separate bedroom, 1 bathroom, a full kitchen, and living area.
Large Suites –Sleeps 6 – 10 guests with 2 separate bedrooms, 1 bathroom, a full kitchen, and large living area.
Note: Riverbend Cabins are in close vicinity to water attractions and the Bamboozle Bay Heated Pool which are open to resort guests until 10:00 p.m.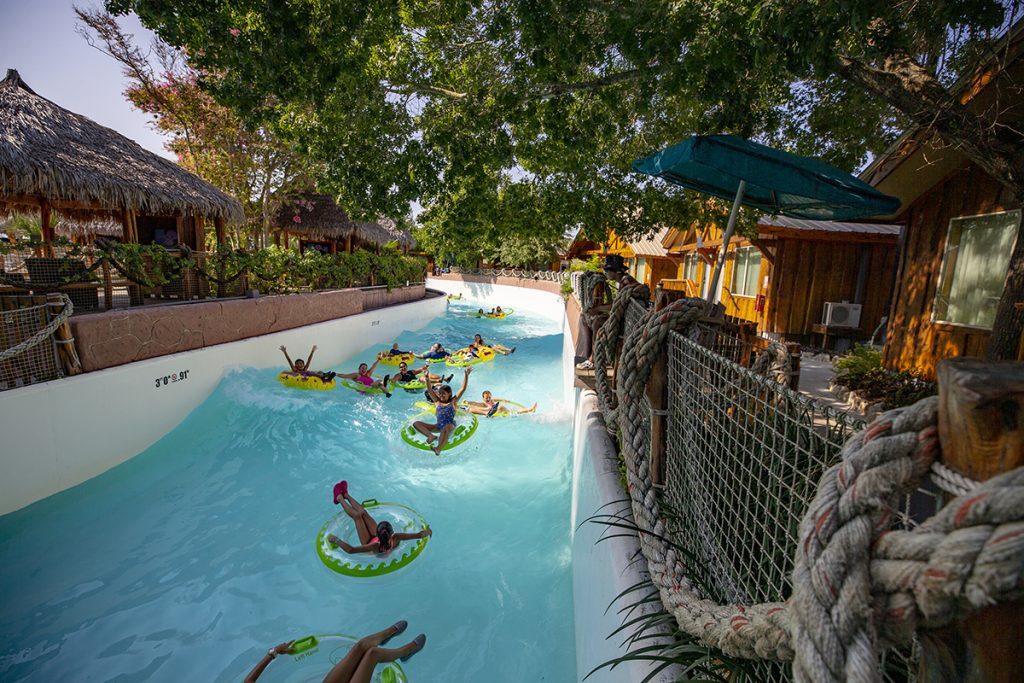 Top Five Reasons to Stay at Schlitterbahn Riverbend Cabins –
Early and easy access to the waterpark. When you stay at the cabins, you'll be able to enter the park at 9 a.m. – an hour before the general public.
The cabins have kitchens so you can bring your own food and drinks (no glass or alcohol, please). Pack a picnic lunch to take into the park or head back to your cabin for lunch and a nap!
Free parking with a designated parking space for your assigned cabin.
The cabin patios offer a view of the waterpark.
FUN!! Schlitterbahn New Braunfels has four times the rides and attractions of any waterpark within 200 miles, and twice the number of attractions of any waterpark within 500 miles!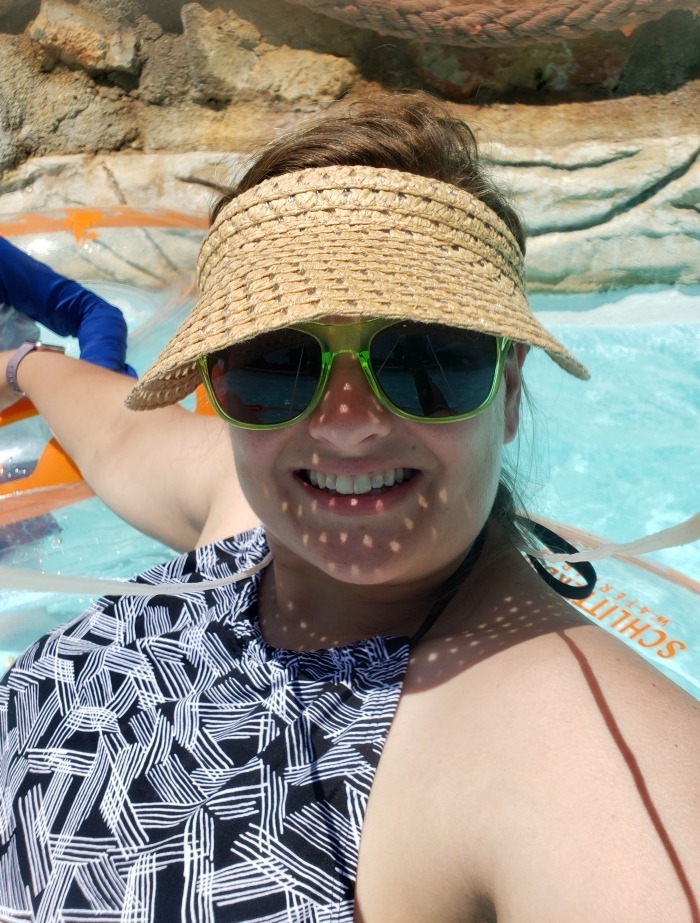 Sensible Tip: If possible, make departure day just that. The last thing you want is to head home after a long day in the sun!
Family-owned and operated, Schlitterbahn New Braunfels Waterpark has been the #1 waterpark in the world for the past 21 years – and they have no intention of stopping there!
Remember: Lather on the sunscreen – early and OFTEN!