Over the last few weeks, it's seemed like I've been cooking 18 meals a day and I'm kind of over it! I was never one to make extremely complicated dishes but I think my recipes have gotten even easier since I'm cooking so many meals a week now. Creamy Chicken Spaghetti only calls for 6 ingredients and, odds are, you have most of them in your kitchen right now!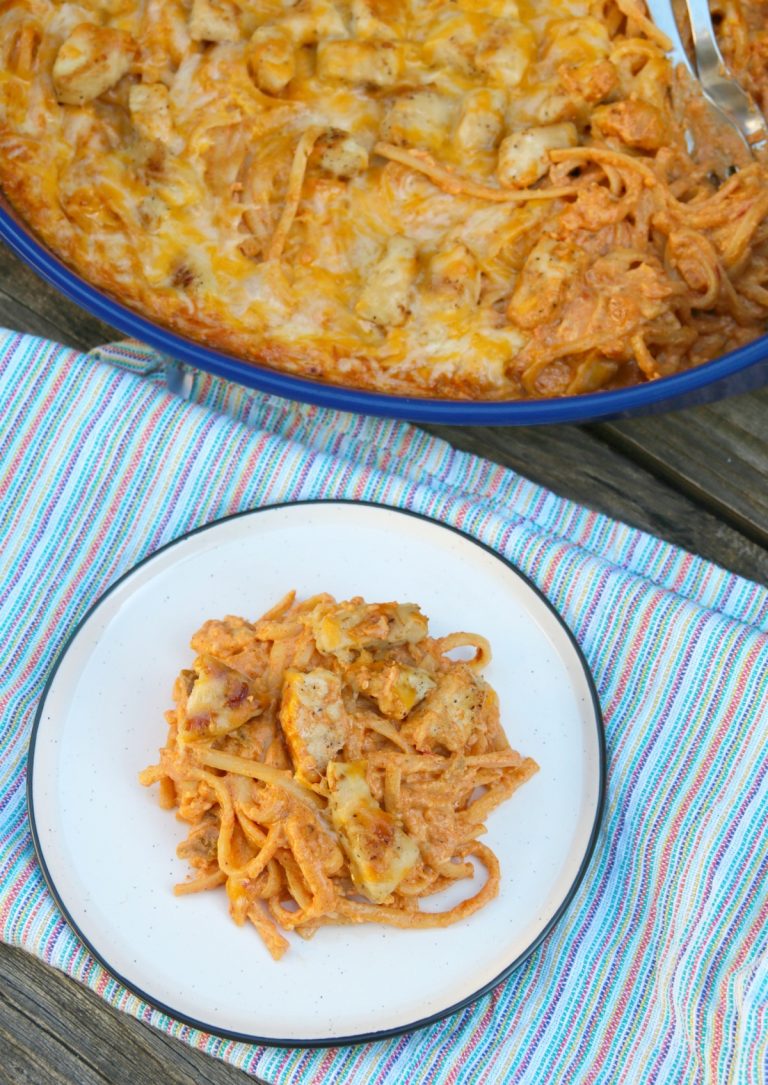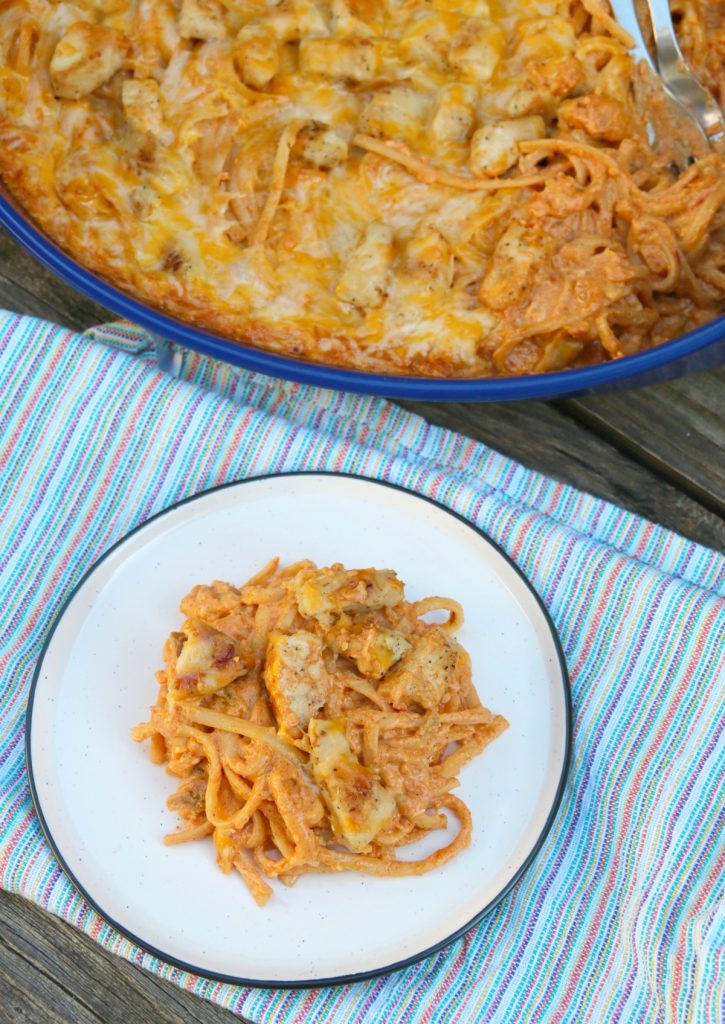 **Full Disclosure: This post contains affiliate links.
Creamy Chicken Spaghetti Recipe –
INGREDIENTS
1 cup salsa
1 cup sour cream
1 1/2 cups shredded Mexican cheese blend, plus another 1/2 cup for topping
2 tsp taco seasoning
1 16 oz package of pasta (I use spaghetti noodles)
2 cups cooked chicken, diced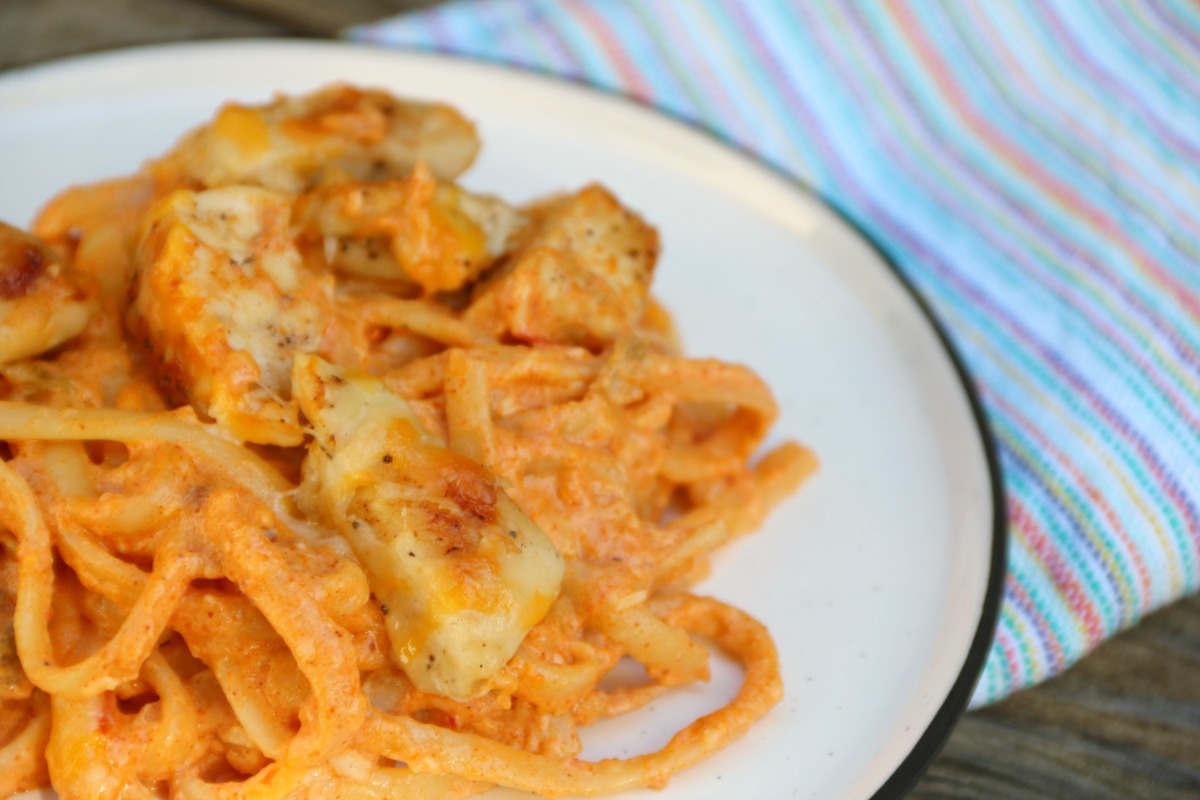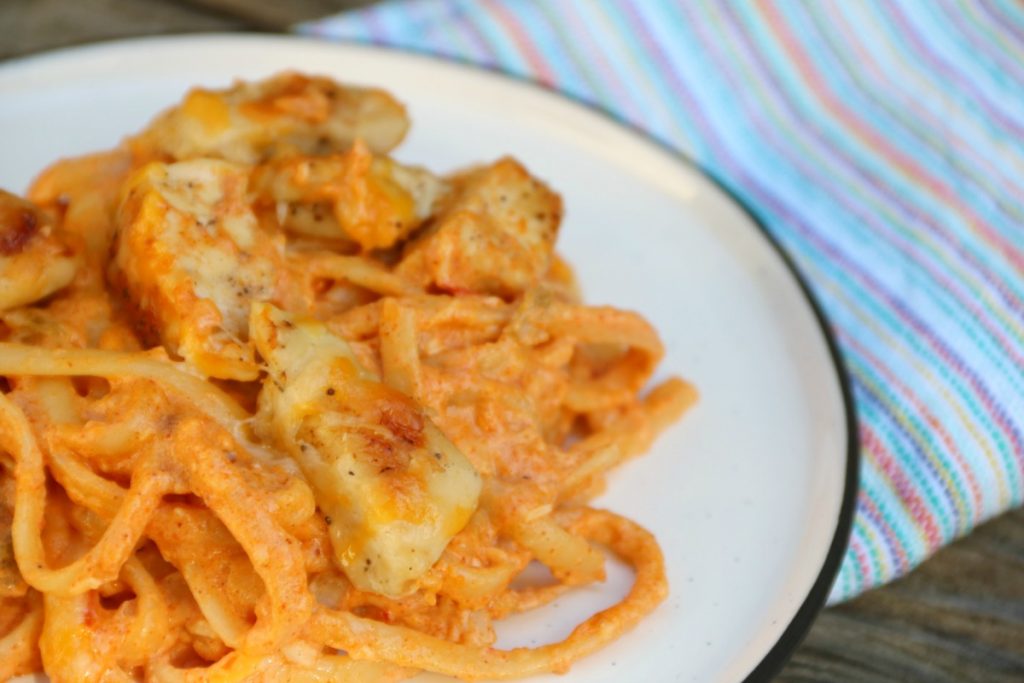 INSTRUCTIONS
Cook pasta as directed on package and then drain off the water.
Preheat oven to 350 degrees.
Stir together cooked pasta, cooked/diced chicken, salsa, sour cream, taco seasoning, and 1 ½ cup of the shredded cheese.
Pour into a 9 x 13 sprayed baking dish.
Top with remaining cheese.
Cook for 20 minutes, until cheese begins to bubble.
Serve and enjoy!
NOTE: Use whatever kind of chicken you like best – canned chicken, rotisserie chicken, stove top cooked chicken or boiled.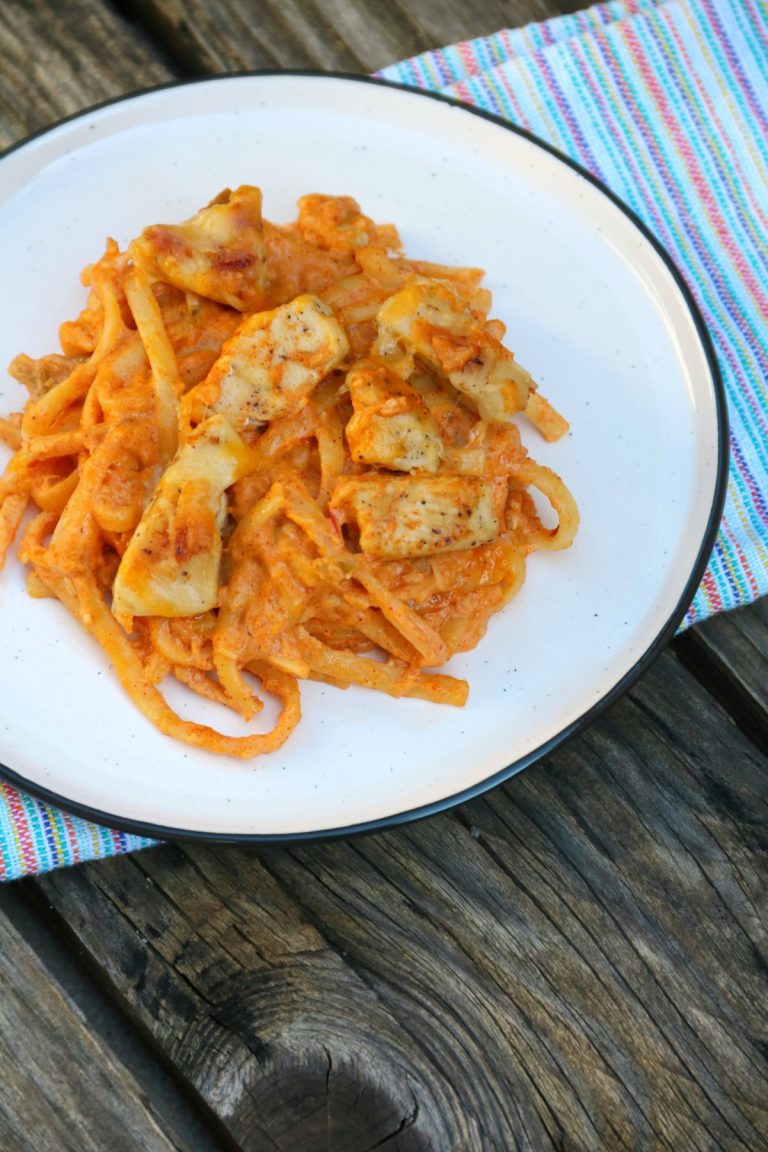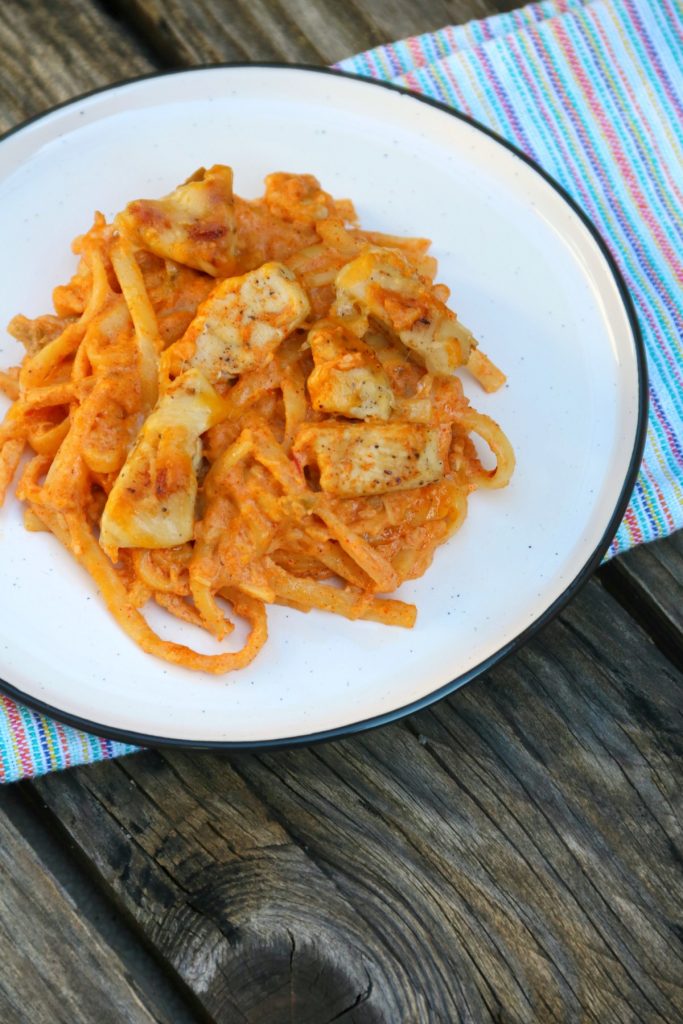 Creamy Chicken Spaghetti tastes a lot like enchiladas so my husband calls it Enchilada Casserole. It doesn't matter what you call it, this is a dish your whole family will enjoy! It's a very rich dish, I think, so I like to serve it with a big side salad to balance out the flavors.
YOU WILL ALSO LOVE:
If you like this post, you'll love these that I've picked out just for you!