James turns 16 tomorrow! It's hard to believe I have a child old enough to DRIVE but I do. Needless to say, all his big birthday plans went out the window the minute Spring Break turned into distance learning which turned into self-quarantining. But celebrating a 16th birthday is a big deal – even when you are stuck at home. James has a silly personality and I enjoy making him laugh so I decided he was going to get a DIY Coronavirus Birthday Cake!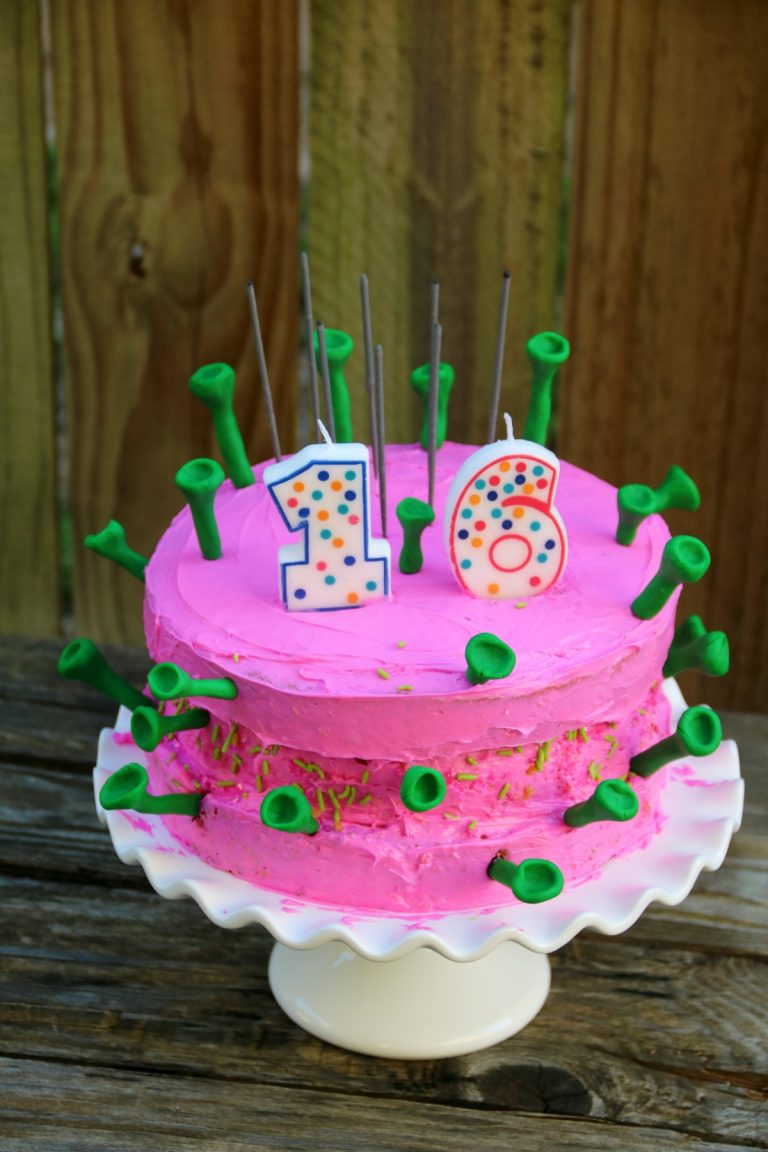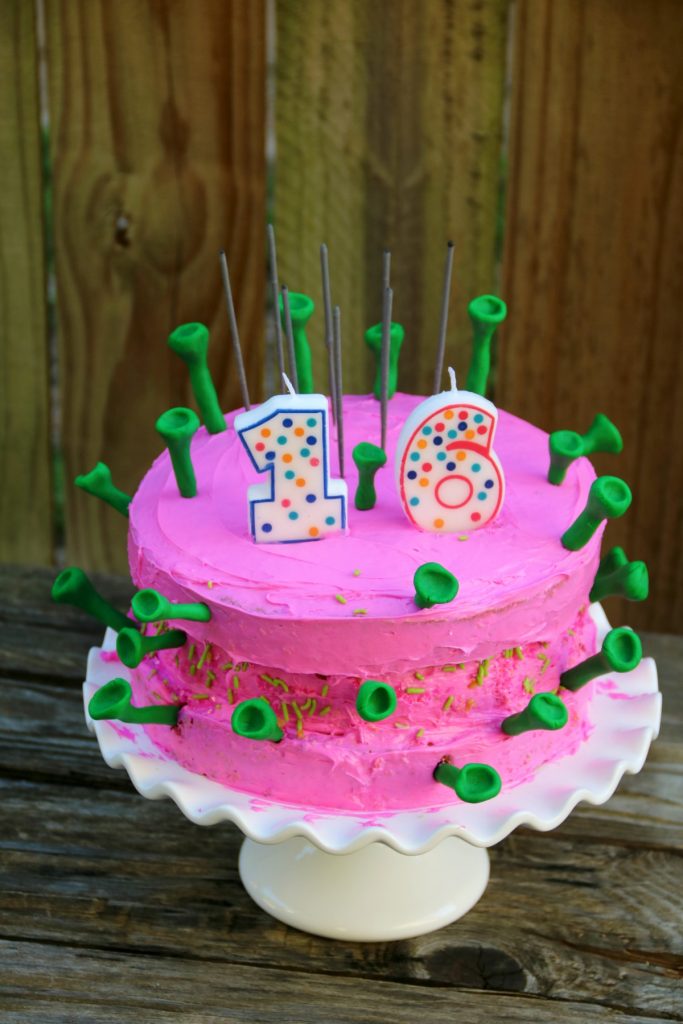 **Full Disclosure: This post contains affiliate links.
DIY Coronavirus Cake –
Supplies:
For the Cake –
2 1/2 cups all purpose flour, sifted
1 1/3 cups sugar
1 tablespoon baking powder
1/2 teaspoon salt
1 cup milk
1 stick butter, softened but not melted
1 teaspoon vanilla
2 eggs
For the Decorations –
1 jar pre-made frosting
Toothpicks
Candles, optional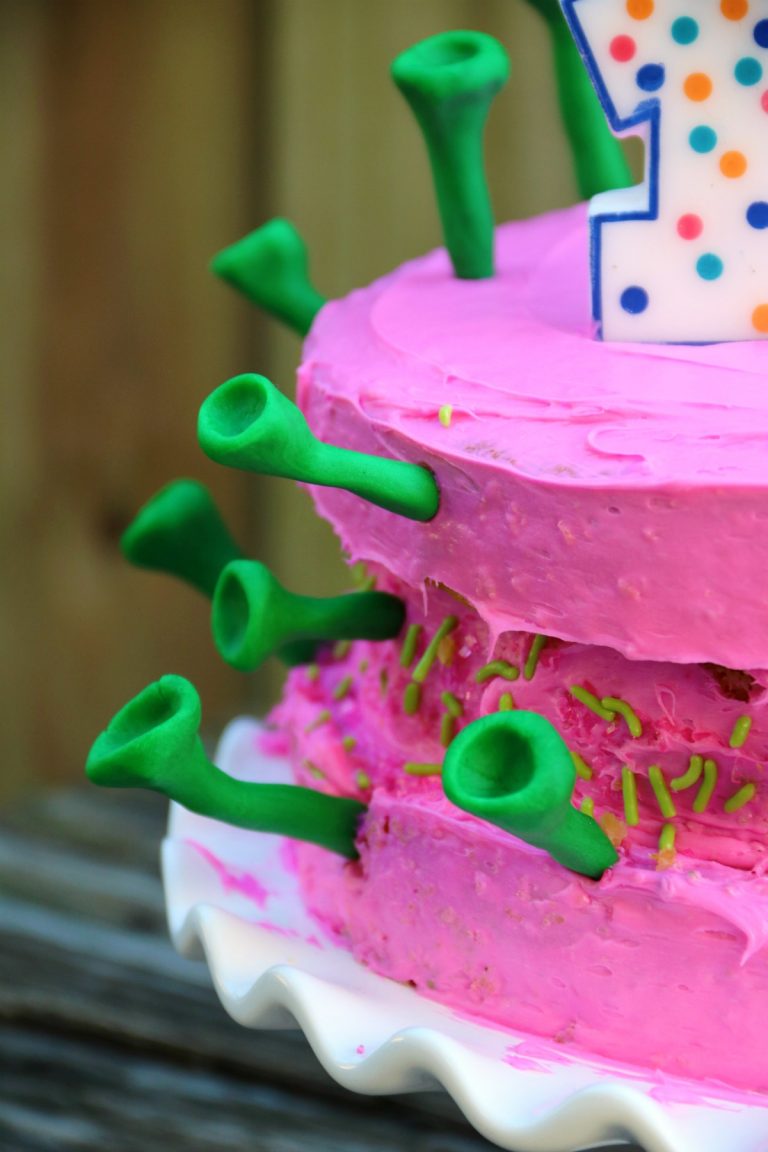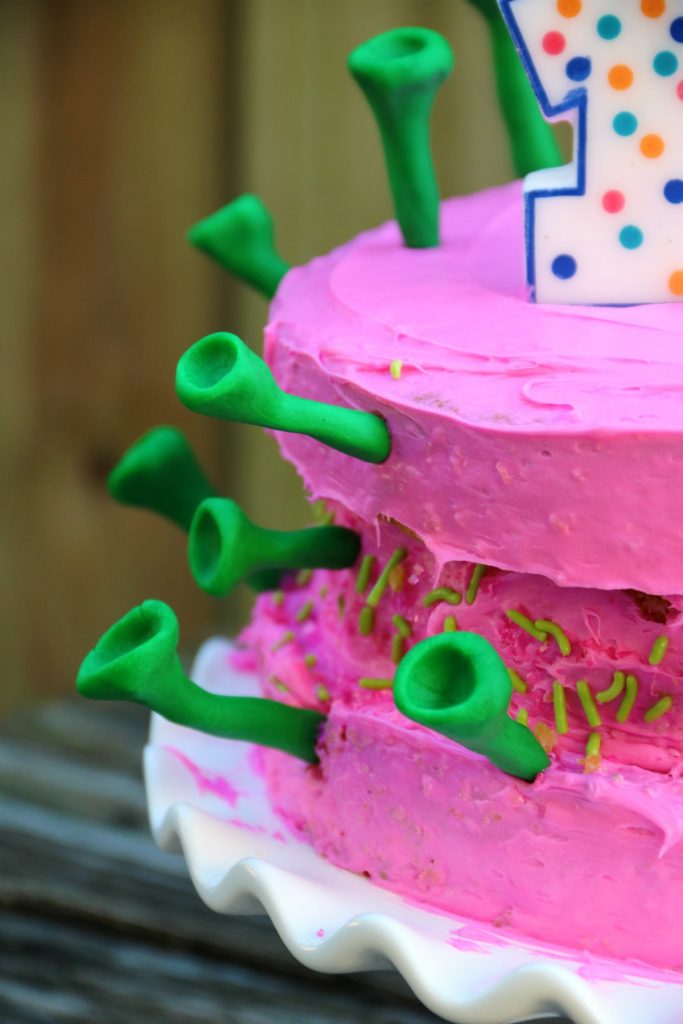 Directions:
For the Decorations –
Tear off a small piece of fondant, squish it into a ball and roll it like a fat Play-Doh snake.
Push the top of the 'snake' in with your pointer finger. Roll the bottom half of the 'snake' to make it as short or long as you'd like.
Repeat until the fondant is gone.
Push a toothpick into each spike.
Set out to Dry.
For the Cake –
Preheat oven to 350 degrees.
Combine sifted flour, sugar, baking powder and salt in your stand mixer bowl.
Using the paddle attachment, mix the dry ingredients around.
Cut the softened butter into chunks and add one piece at a time to your mixture.
Mix in milk until mixture is fluffy.
Add in vanilla and the first egg. Mix until incorporated.
Drop in the second egg and whip until creamy.
Butter and flour your two round cake pans.
NOTE: I doubled the recipe and used three pans.
Pour equal amounts of batter in each pan.
Bake for 25 – 35 minutes, or until a toothpick comes out clean.
Allow at least an hour to cool.
Once cool, place your first cake on a cake plate and frost the top.
Add sprinkles to the top of the frosting.
Place the second cake on the frosted first cake.
Frost the whole cake.
Optional: Put sprinkles on the sides of the cake (to represent the airborne particles)
Push the spikes in randomly (but also evenly!) over the cake.
Serve and enjoy!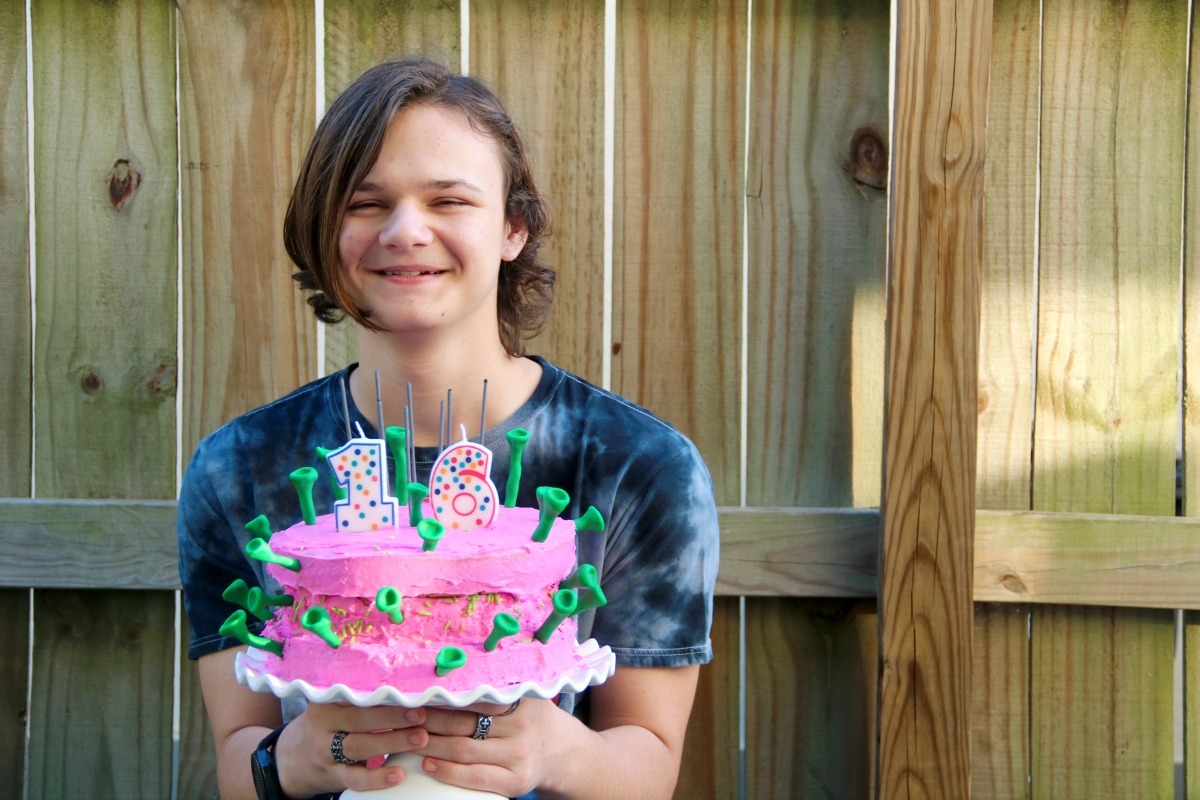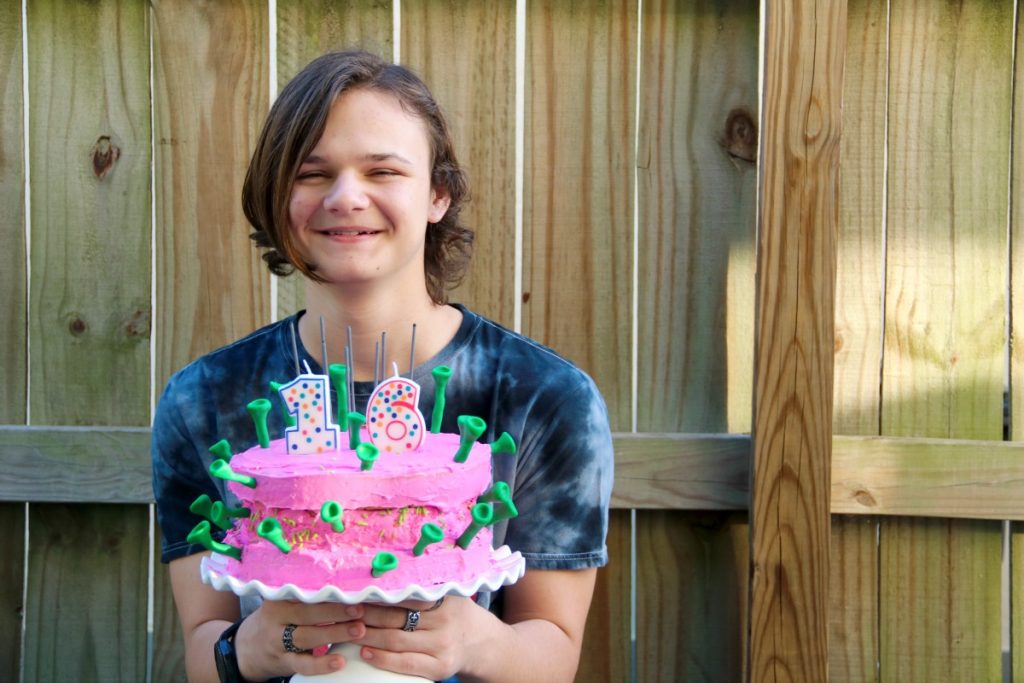 I have to say, this cake was a HUGE hit with James as he got a big kick out of it! My Facebook friends also thought it was pretty fantastic!