**Full Disclosure: This post contains affiliate links. 
Every time I need to photograph something, I take it out to our little plastic (very weathered & dirty) outdoor bench, put a place mat down and try to get just the right shot. I was tired of trying to do that all while trying to keep the dirty plastic bench out of the picture. So, I told my husband I had a project for him and explained what I thought I wanted (a large tray). That lead to a conversation about what would work and how we could create something better than a tray. The idea for a fence table was born!
I am a hands-on person and I really need to see things in 3-D to understand how they will work, so going into this project, I wasn't REALLY sure it would be what we'd talked about or what I wanted.
The hubs knew what he needed so we headed to Home Depot and gathered supplies. Our fence table cost just shy of $30.
Supplies You'll Need: 
Box of 1 1/4″ Deckmate Screws (lifetime, all purpose) 

2 – 4″ heavy duty tee hinges
1 – 8 foot 2×2 board
4 – 6 foot 5×8 pine dog ear picket boards
**Note:  We used treated wood.
Tools You'll Need: 
Level
Drill
Tape Measure
Circular Saw or Hand Saw
Pencil
As soon as we got home, hubs got to work! The entire project took just over an hour.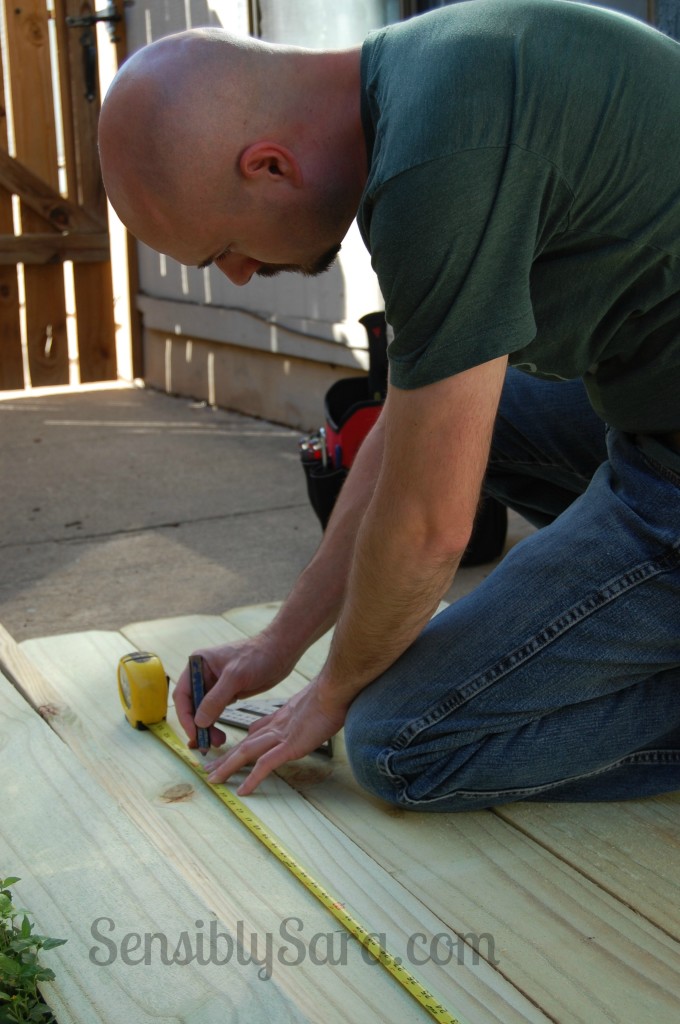 Cut your boards to 48 inches. Cut the remaining part of the board to fit under your 48″ pieces. Line them up and screw everything together.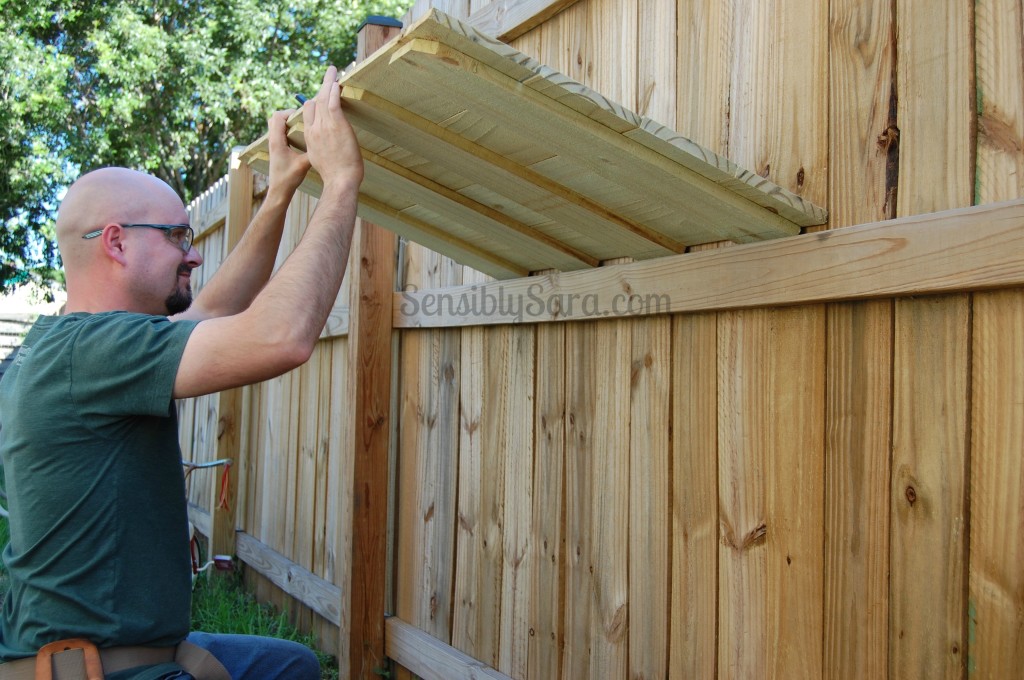 Once you have one solid piece, you'll screw it to the fence using the tee hinges. You are almost done at this point!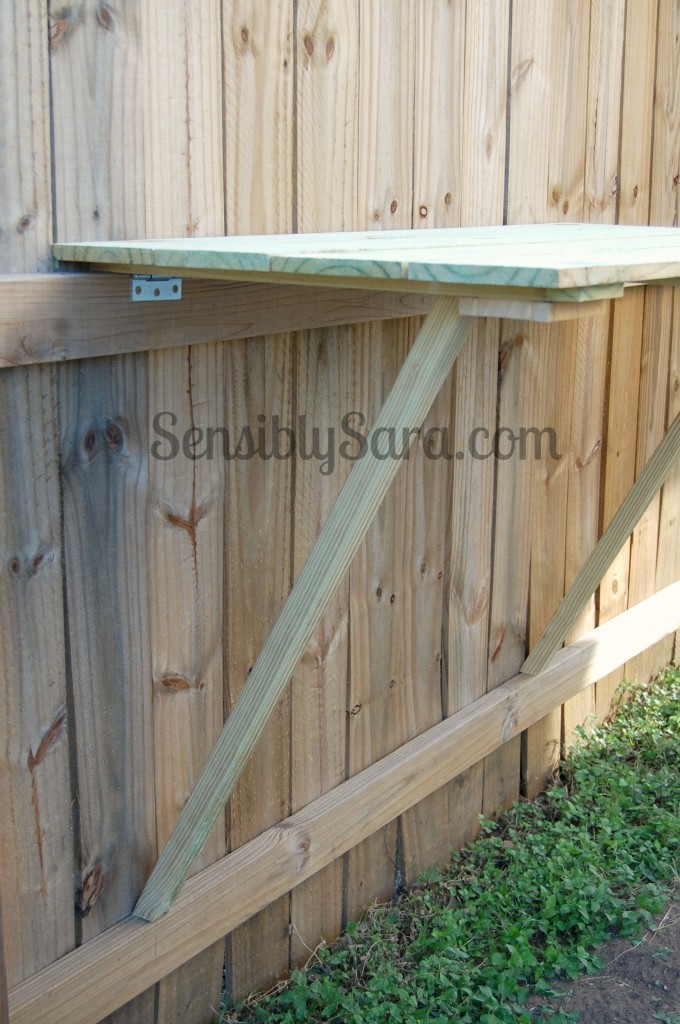 Add a scrap of wood to the underside of your table to hold the detachable legs in place at the top. You'll have to custom fit the legs to fit your table. Once that's done, sand it down and you have a fence table!!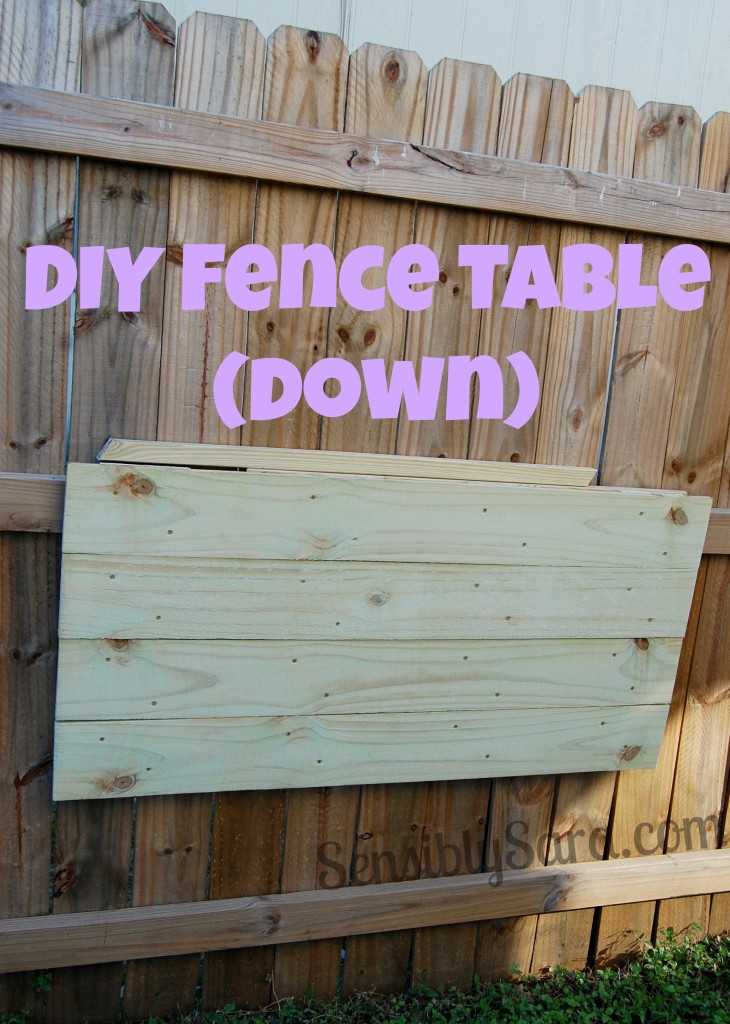 What would you use your fence table for?!
In addition to using it for photography, we plan on using it to hold the makings for our s'mores parties!