**Full Disclosure: This shop has been compensated by Collective Bias, Inc. and its advertiser. All opinions are mine alone. #BringingInnovation #CollectiveBias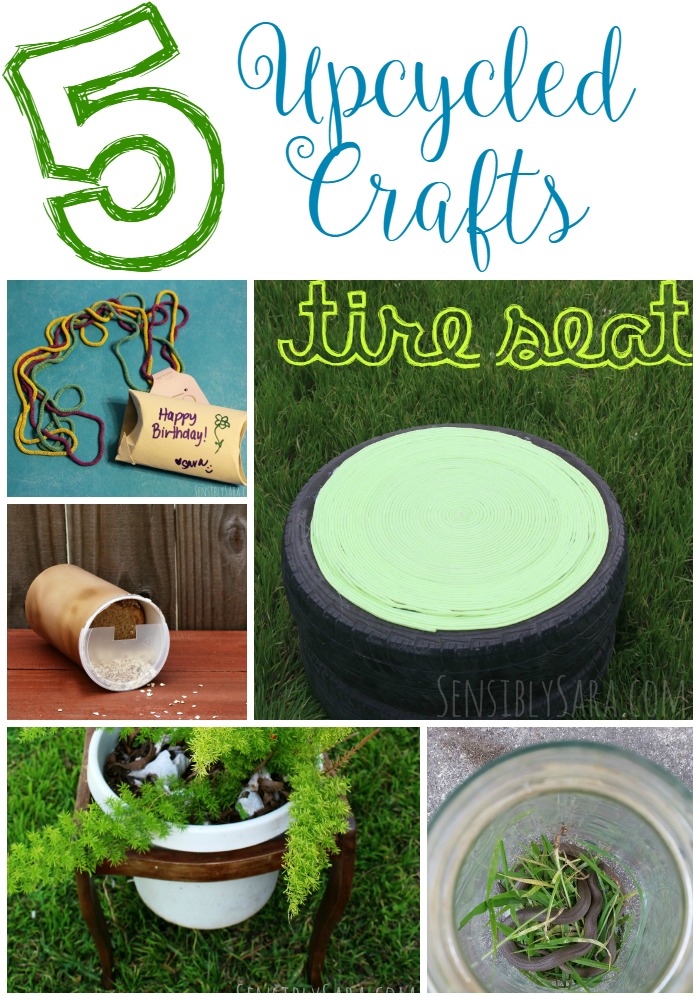 Making responsible choices is important to me. I want our planet to be healthy for my kids and their kids and so on but I don't think it'll be in good shape if we make careless choices now which is why we recycle as often as possible. Using Energizer EcoAdvanced Recycled Batteries is just one more way we are making responsible choices.
Energizer's New EcoAdvanced Recycled Batteries are the first on the market to use recycled batteries/materials and are available in AA and AAA. They are Energizer's longest lasting alkaline ever! Energizer EcoAdvanced holds up to 12 years in storage.
I found Energizer EcoAdvanced Recycled Batteries on the battery display when I was Walmart last week and had to pick up a couple packages of AA.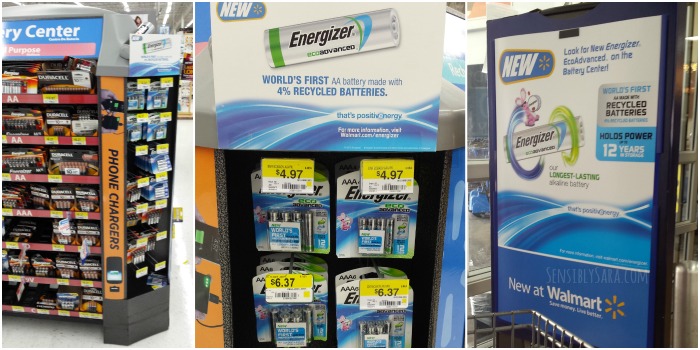 To celebrate Energizer's new batteries, I wanted to inspire you with five crafts you'd make out of things you'd throw away –
5 UpCycled Crafts:
1) Tire Seat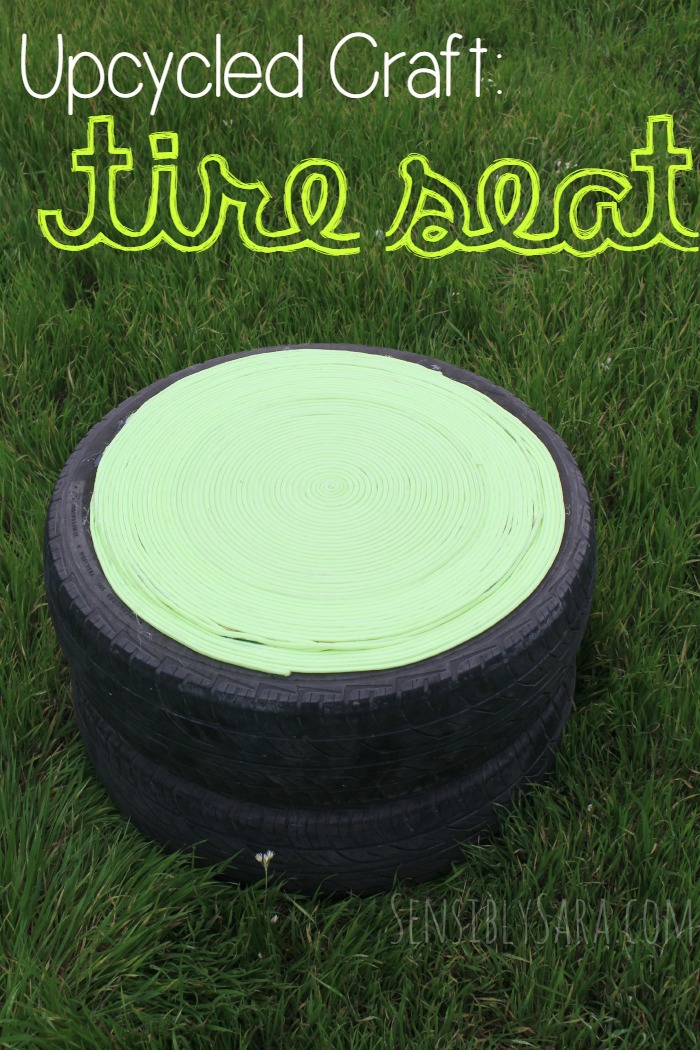 You'll Need:
Tire(s) (I got mine from a friend who works at a tire shop – it's unusable for a car but will make a great seat!)
1 piece of MDF cut into a circle (about 19 inches in diameter)
Screws
Drill
Hot glue gun (with plenty of extra glue sticks)
Twisted cord or rope
Scissors
The patience of a saint!
How To:
Wash the tire well.
Cut your MDF into a circle to fit just over the hole of the tire.
If you are using two tires, screw them together.
Screw the MDF circle to the tire using at least three screws (spaced evenly).
Ensuring you are at the exact center, hot glue the rope to the board until you are satisfied.
Sit and relax!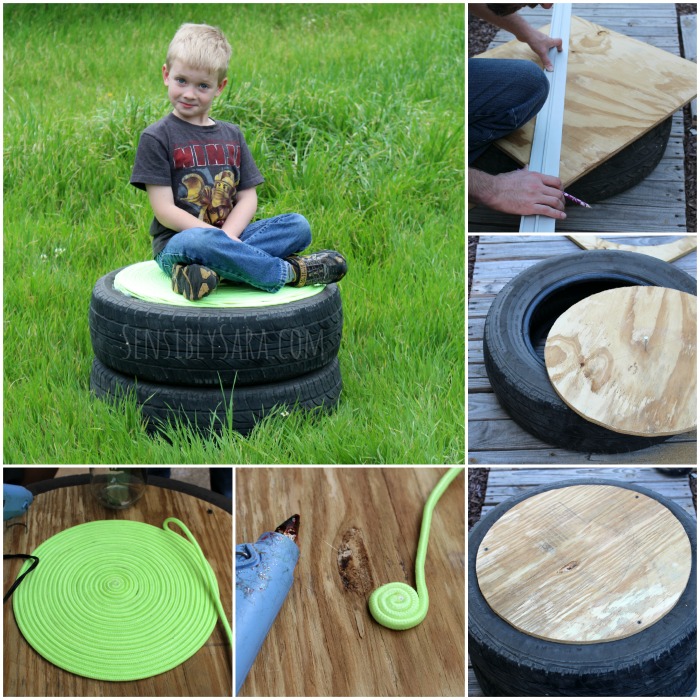 2) Mason Jar Containers – When my sister got married, their 'thank you for coming' gift was the mason jar that you drank from while you were there. She had so many leftover mason jars! So I've been using them for all kinds of things but my kids like to use them to catch backyard creatures.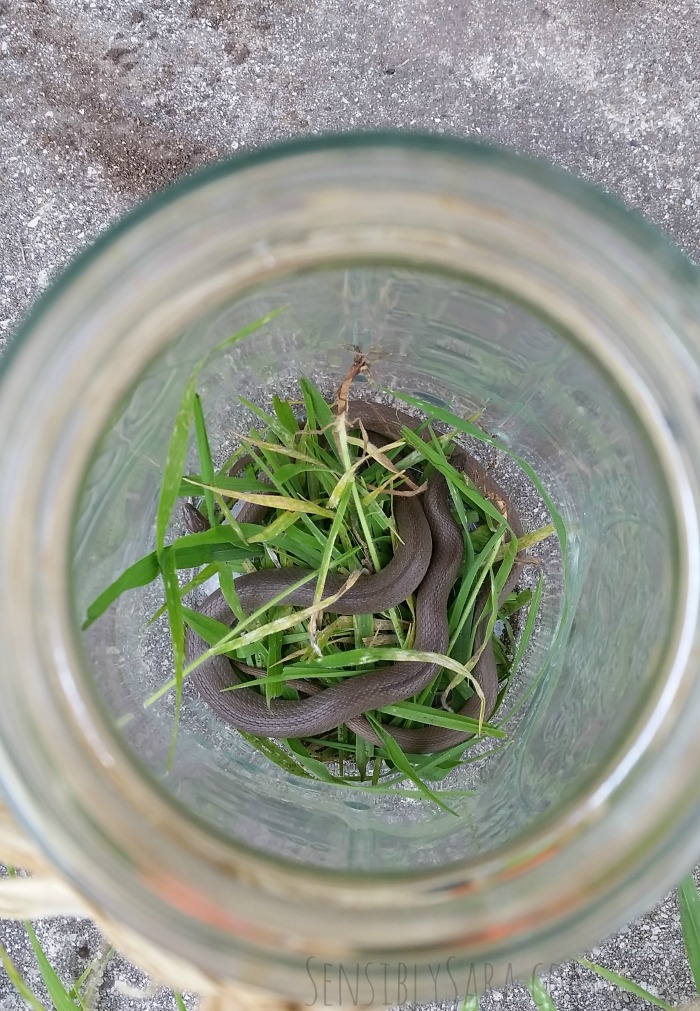 3) Oatmeal Container Birdfeeder – We have a family of birds that live between our house and the neighbor's. They are tiny and cute, but they poop all over my porch because they eat the neighbor's dog food. When we finished off a container of oatmeal, I made this bird feeder to see if I could move the birds down the fence a bit. I started by putting it on my fence table because it's close to the birds' home. I'll eventually move it farther down and hang it off the fence.
Did you know you can feed birds scraps from your kitchen? You can put out baked goods, cheese, veggies, pasta, rice, fruits, cereal, oats and nuts without harming them. Talk about a great way to recycle!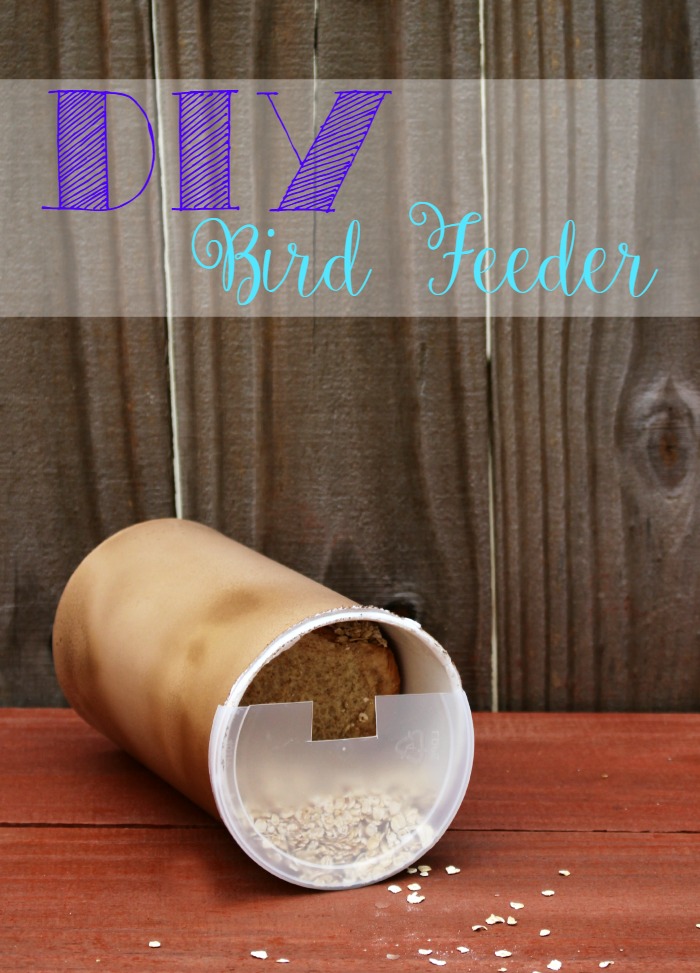 4) Toilet Paper Gift Box – I don't think I'll ever buy little gift boxes again! These are super easy to make and incredibly cute! I decorated it with a permanent marker, but you could use Washi tape or scrapbooking paper.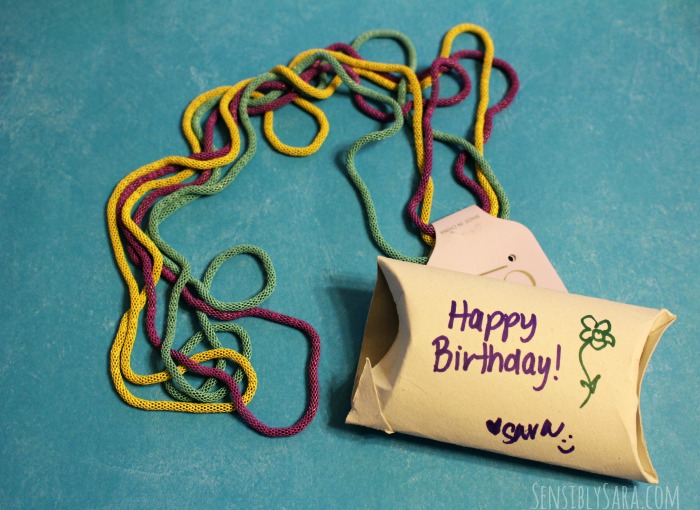 5) Chair Planter – find an old chair. Remove the seat and put a potted plant in (or you can attach mesh, fill with dirt and plant flowers).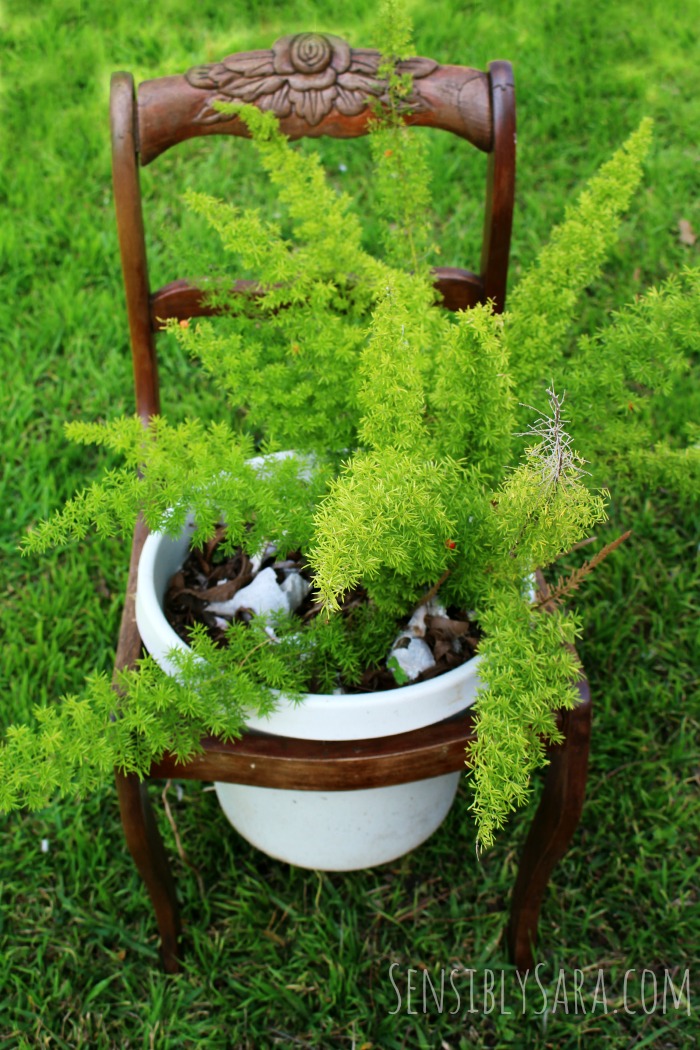 Which of these 5 upcycled crafts is your favorite?
Make sure you enter the GuiltFreeEnergy Giveaway – $1,000 in Gift Cards!
GuiltFreeEnergy Giveaway – $1,000 in Gift Cards

How do you make responsible choices?