My mom has had bird feeders in her back yard for as long as I can remember. Birds are pretty and all but I would match rather watch the squirrels. So a few months ago I saw the absolute cutest squirrel feeder on Facebook, I knew I wanted to have my husband build one for our house! It took awhile but I finally talked him into sketching out Squirrel Picnic Table Plans and putting the squirrel feeder together. You could over simplify and make a DIY Fence Table instead, if you want, too!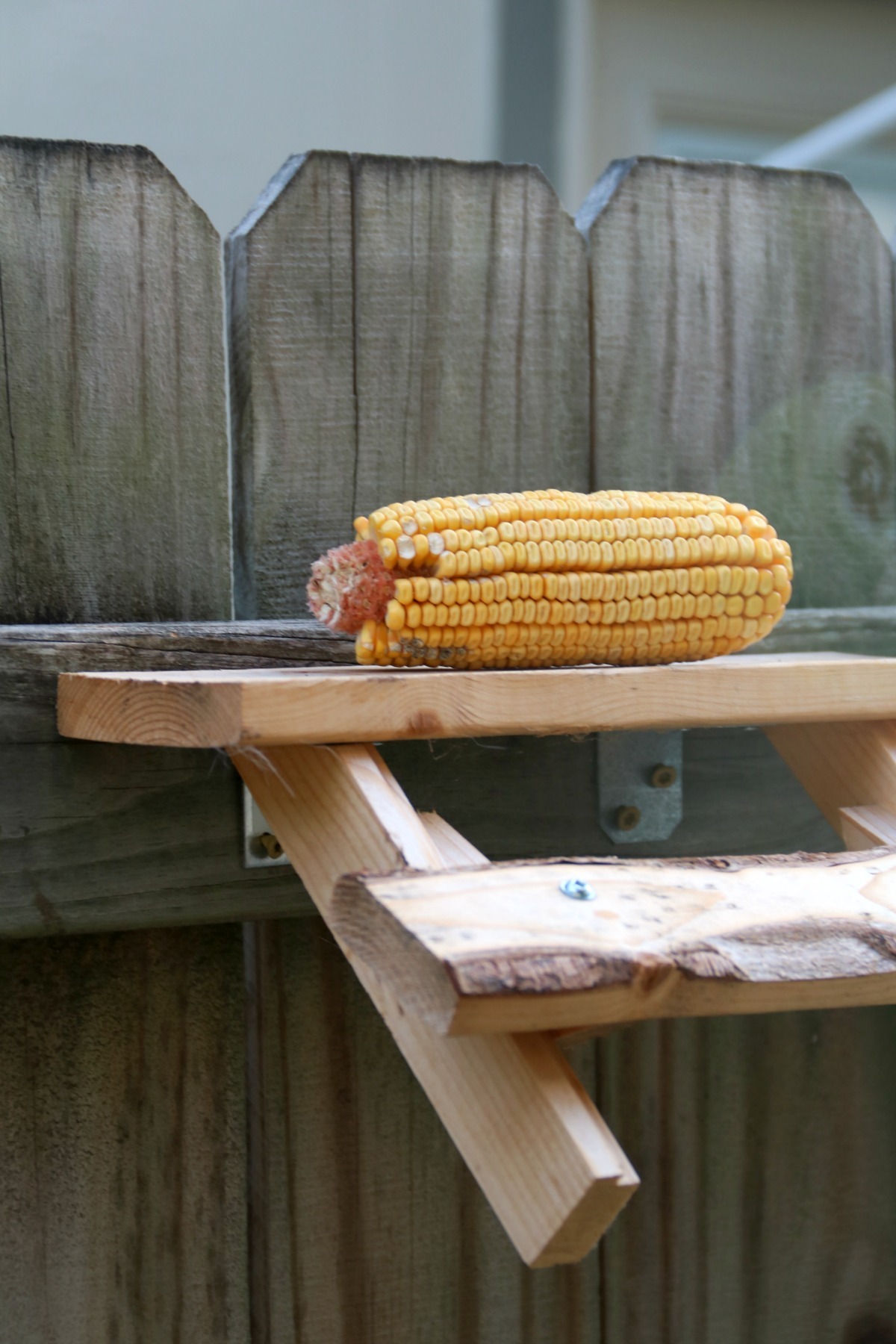 Squirrel Picnic Table Plans –
Supplies:
1×3 board – 12 inches long (seat)
1×4 board – 12 inches long (table top)
1×2 board – two 7 inch long pieces (legs)
1×2 board – two triangles with the tops cut off (these cut to fit pieces will be bench supports)
10 screws
2 fence brackets
Directions:
1. Cut each board to length – the 1×3 & 1×4 should each be 12 inches long, two 7 inch pieces from the 1×2 (one blunt end and one 45 degree angle end on each) and little triangle pieces that will make the bench supports.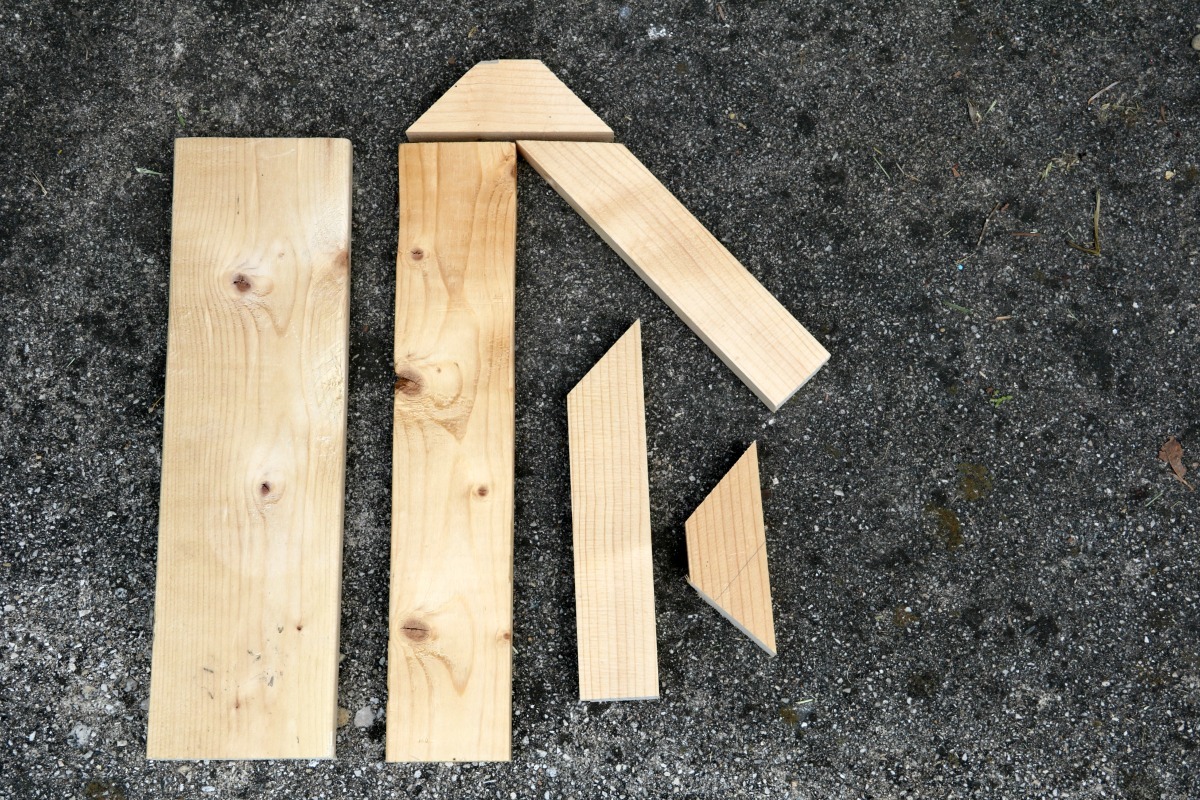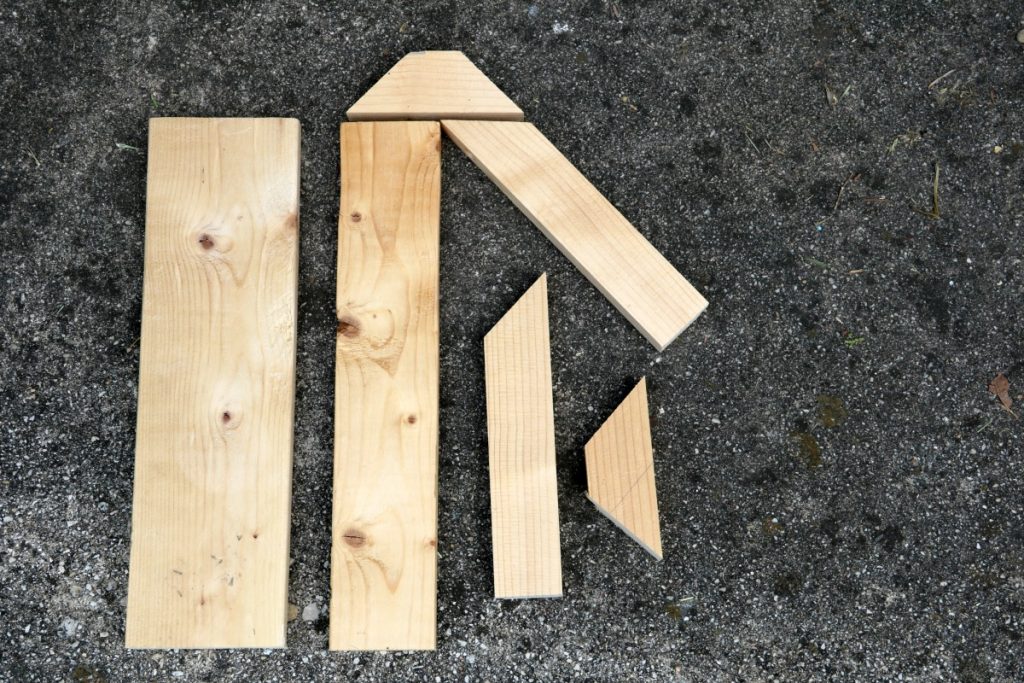 2. Drill pocket holes on the leg boards (7 inch long 1×2 pieces).
3. Screw the bench supports to the legs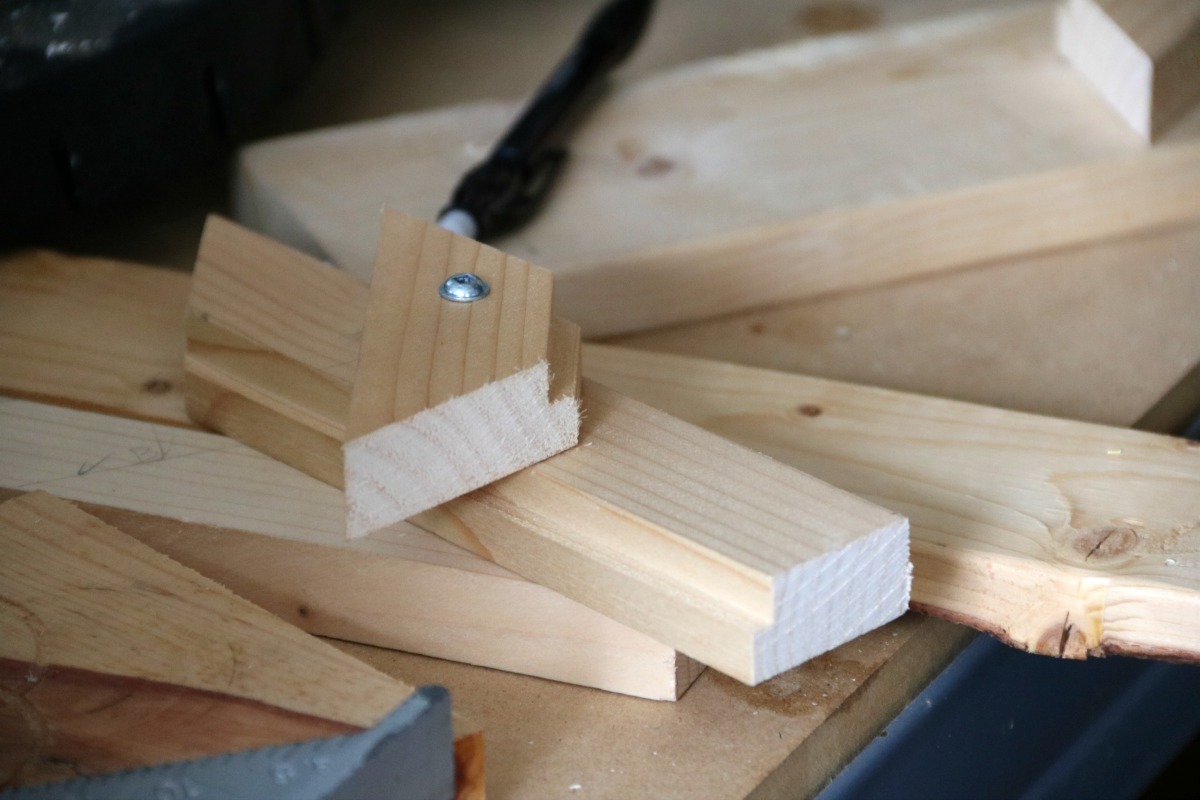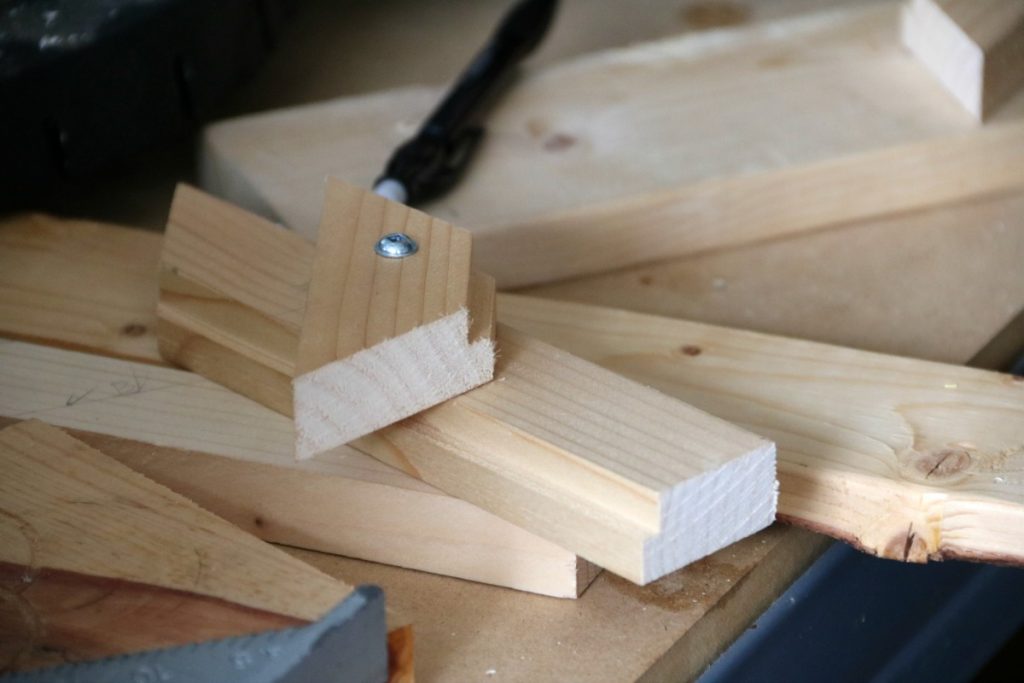 4. Attach bench to the bench supports.
5. Connect the table top to the bench & legs.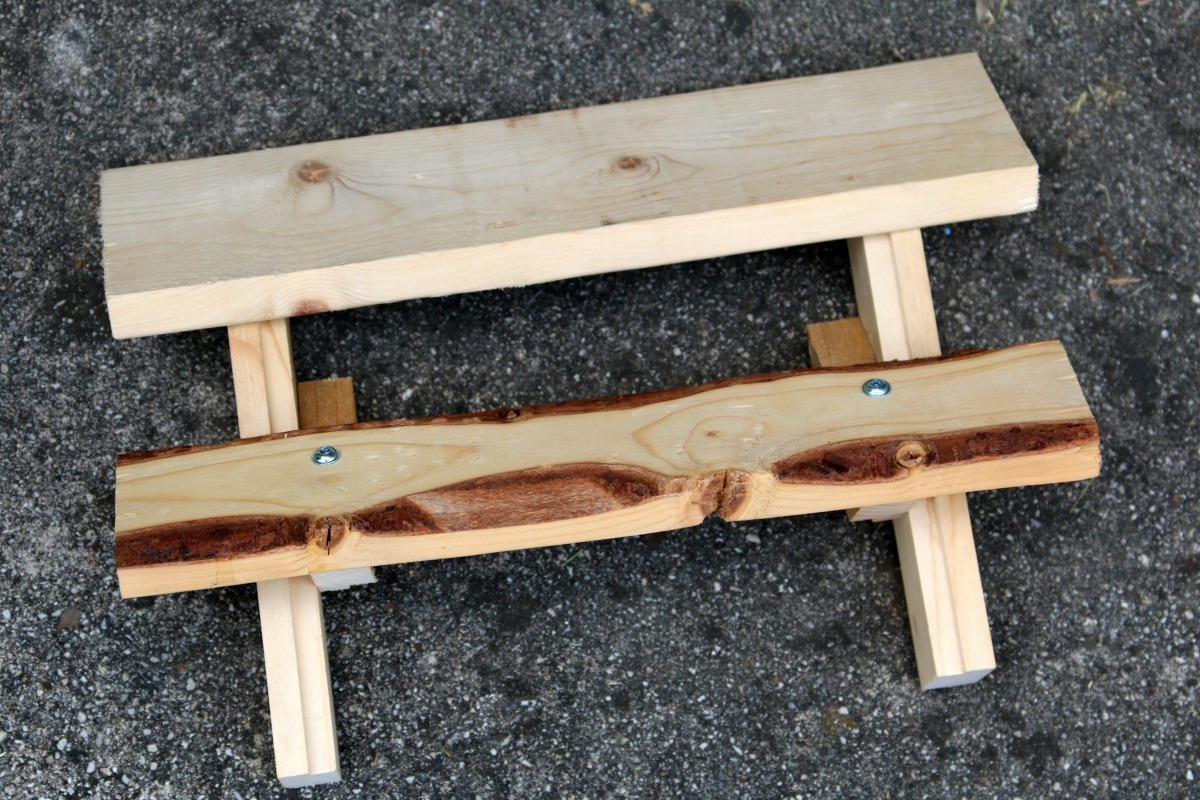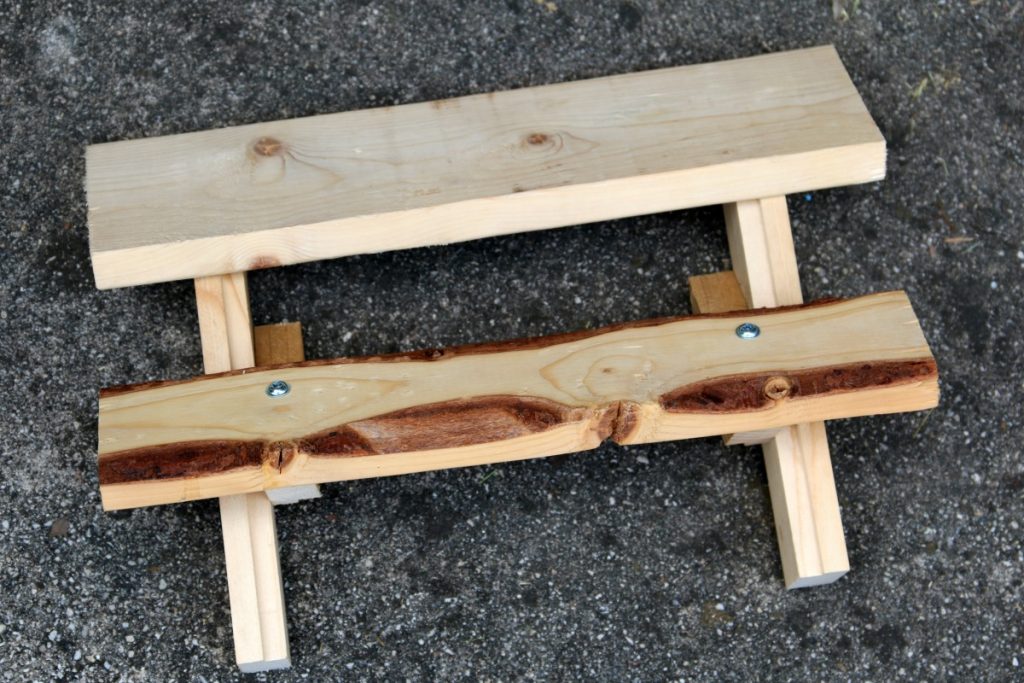 6. Use the fence brackets to fasten the squirrel picnic table to your fence.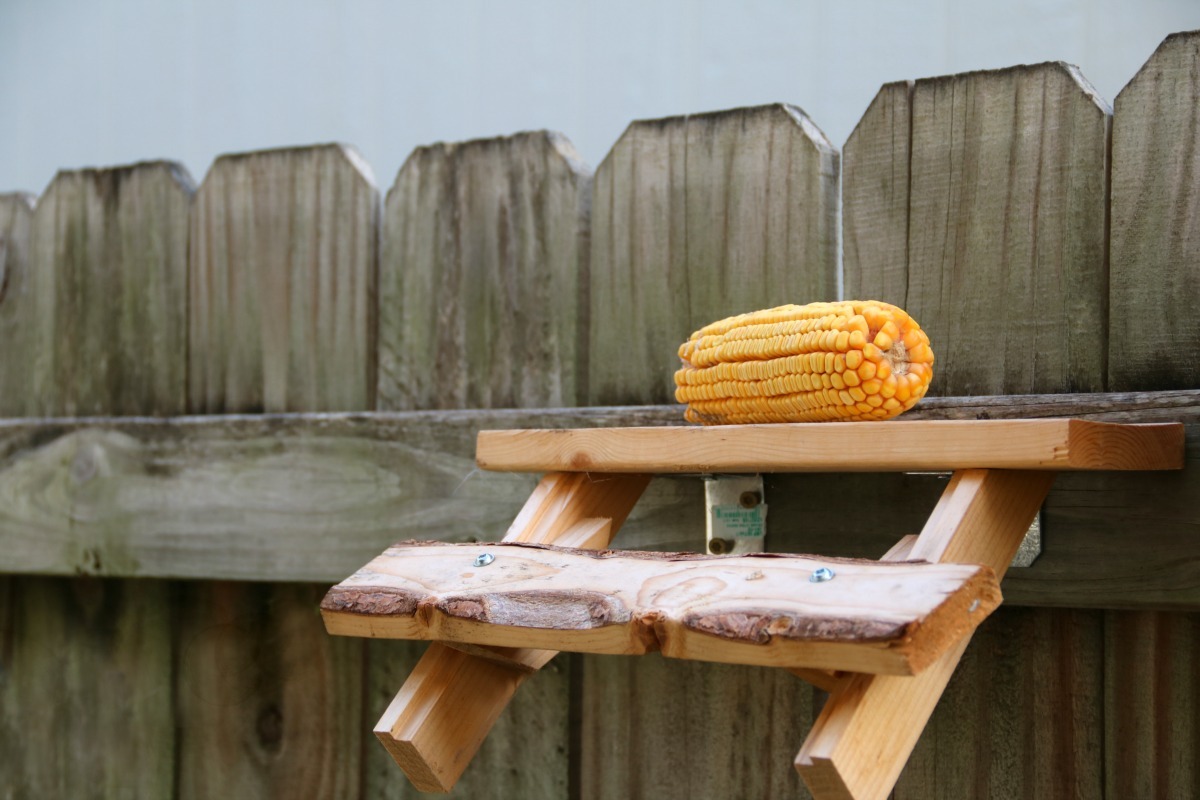 I just love how my husband was able to create squirrel picnic table plans and turn them into something tangible. We haven't had many squirrels (YET!) but I can't wait to sit and watch them as they dine at our picnic table!
YOU WILL ALSO LOVE:
If you like this post, you'll love these that I've picked out just for you!