When my boys are invited to birthday parties, I always ask the mom what the kid is most interested in. A few years ago, my boys were attending a party for a child who liked "LEGO, laughing at farts, cars, Power Rangers and karate." As soon as I heard LEGO, I knew what I wanted my boys to gift – a DIY LEGO Table!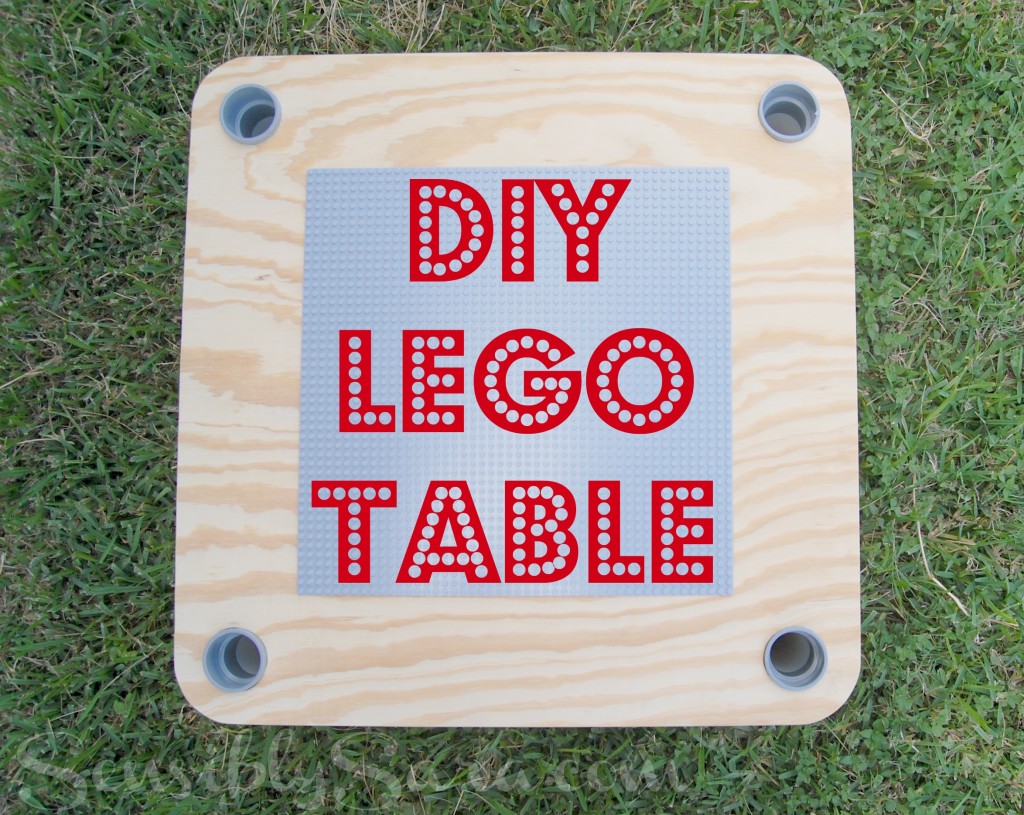 There were only a few weeks until the party so I immediately told my husband what I had planned. He took my idea and made it a better reality than I'd hoped for!
**Full Disclosure: This post contains affiliate links.
How to make a DIY LEGO Table –
What You'll Need:
1 piece – 3/4″ 2 foot x 2 foot sanded Plywood
4 pieces – 1 1/2″ PVC pipe (1 to 1 1/2 feet each)
1 – large LEGO Building Plate*
Superglue
Optional: 4 small plastic snack bowls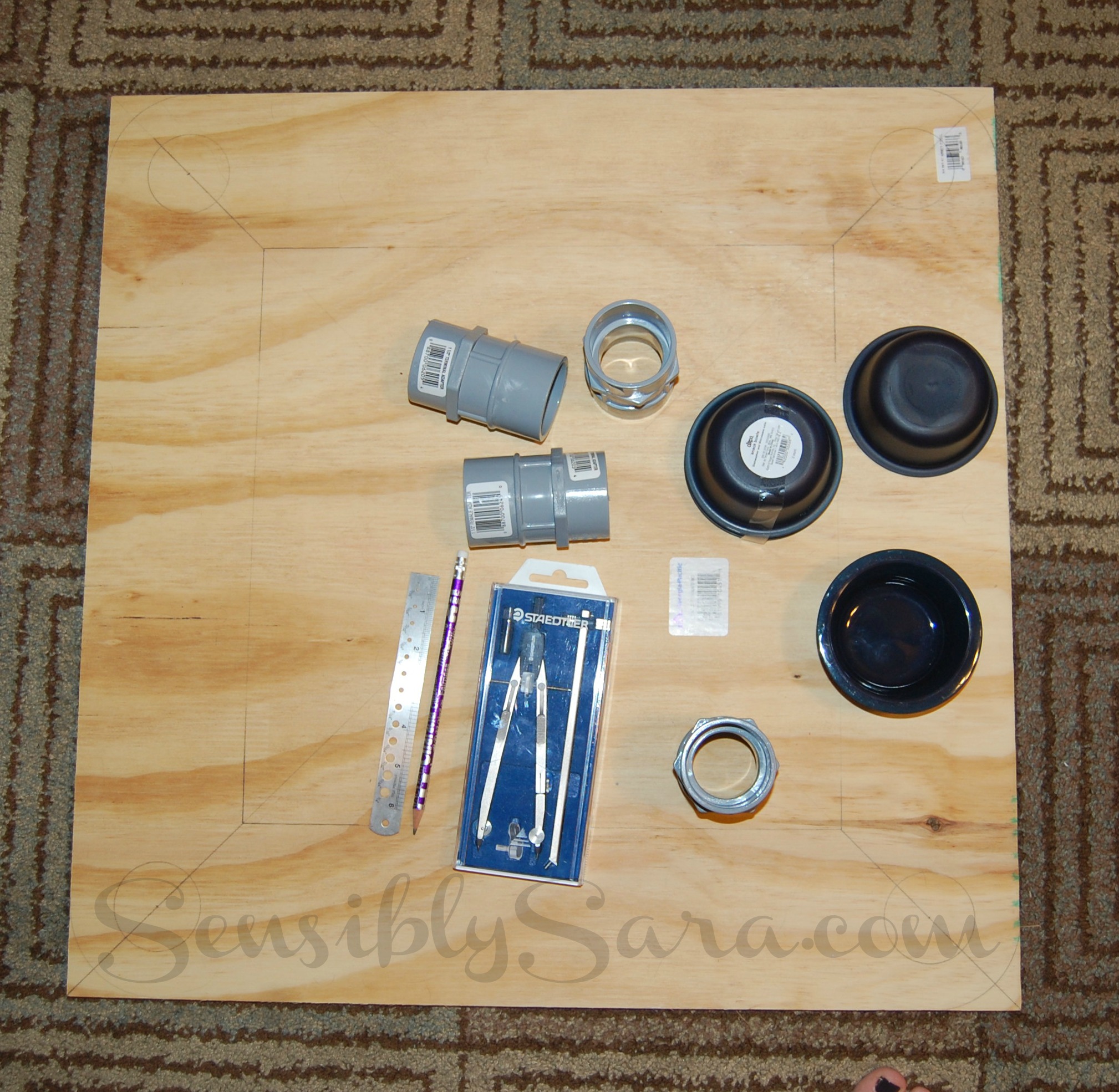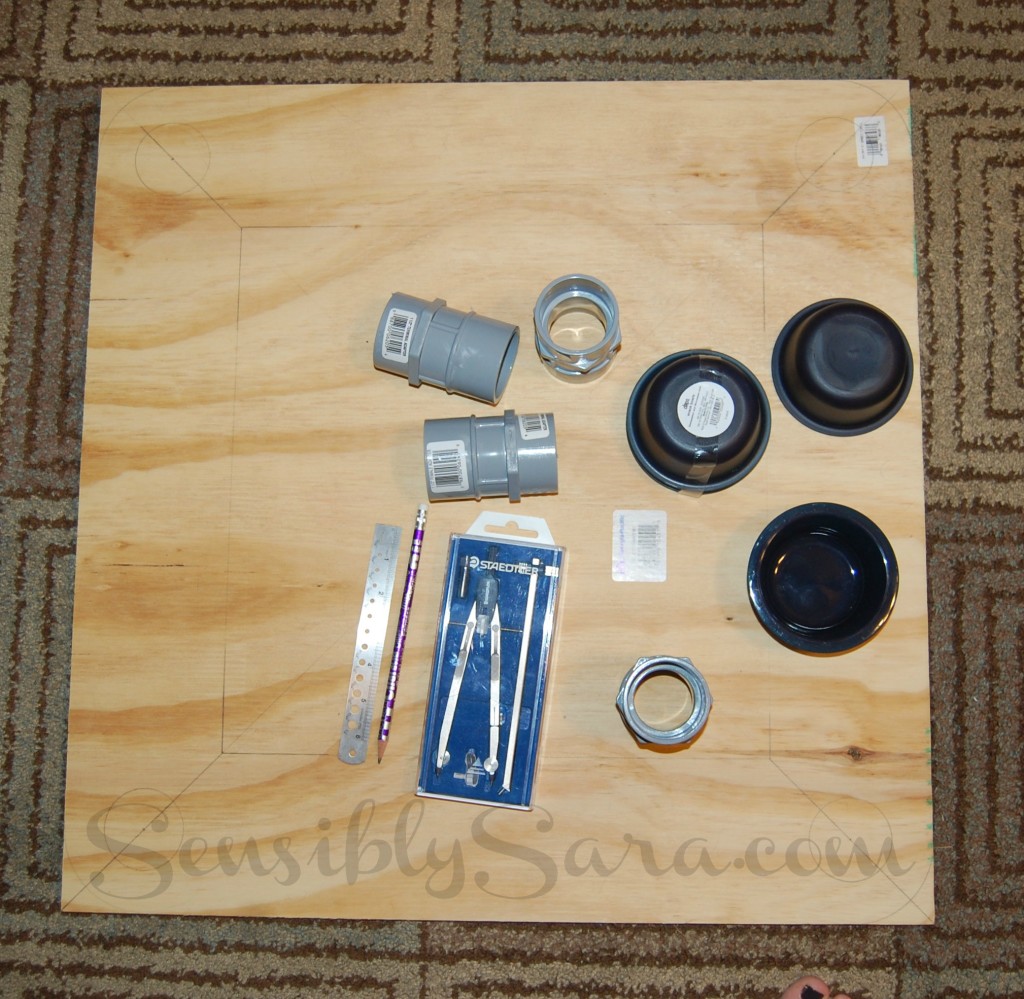 Directions:
Gather all your supplies.
Measure and mark where you'd like the holes for the legs to go.
Round the corners of the plywood by rough-cutting with something like a jigsaw and then sand to smooth and shape the corners.
Cut the four holes using a doorknob cutter or a hole drill bit a little smaller than necessary. Hand sand to smooth them out and get them to the correct size. **NOTE: This is probably the most difficult part because if the hole is too big or un-round, the table legs won't fit and the table will fall apart.
Optional – add four holes for the snack cups (to hold the LEGO parts).
Thoroughly sand the tabletop and edges.
Remove all dust particles and glue the LEGO building plate in the center of the table.
To assemble the legs, screw the adapters together.
Then push the adapters into the holes and then put the PVC pipe into them.
That's it – enjoy!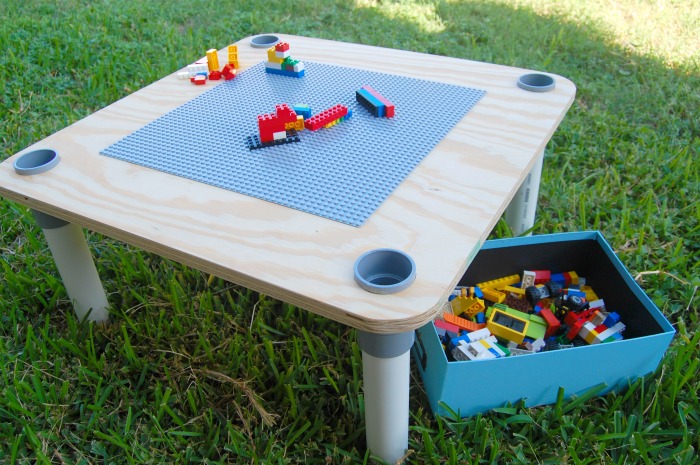 When the DIY LEGO Table was complete, I'd wished my husband had made two! It was such a cool little table and it was the perfect height for the kids to use as a LEGO lap table. To gift the table, I simply placed a bow & a card in the middle. It was very well received and the birthday boy used it for several years!
Would your kids love a DIY LEGO Table?