I'm in a Facebook group several guys I went to high school started. It's just a bunch of goofy talk about BBQ, fishing & other silly things but one day someone posted a picture of Spaghetti Tacos and I knew I had to try to make them for my family. James thought the idea sounded ridiculous and asked why I would mix a Mexican dish with an Italian dish. But, y'all, I had to do it and I was definitely not disappointed! Spaghetti Tacos are the messiest, most delicious meal I've thrown together in quite some time.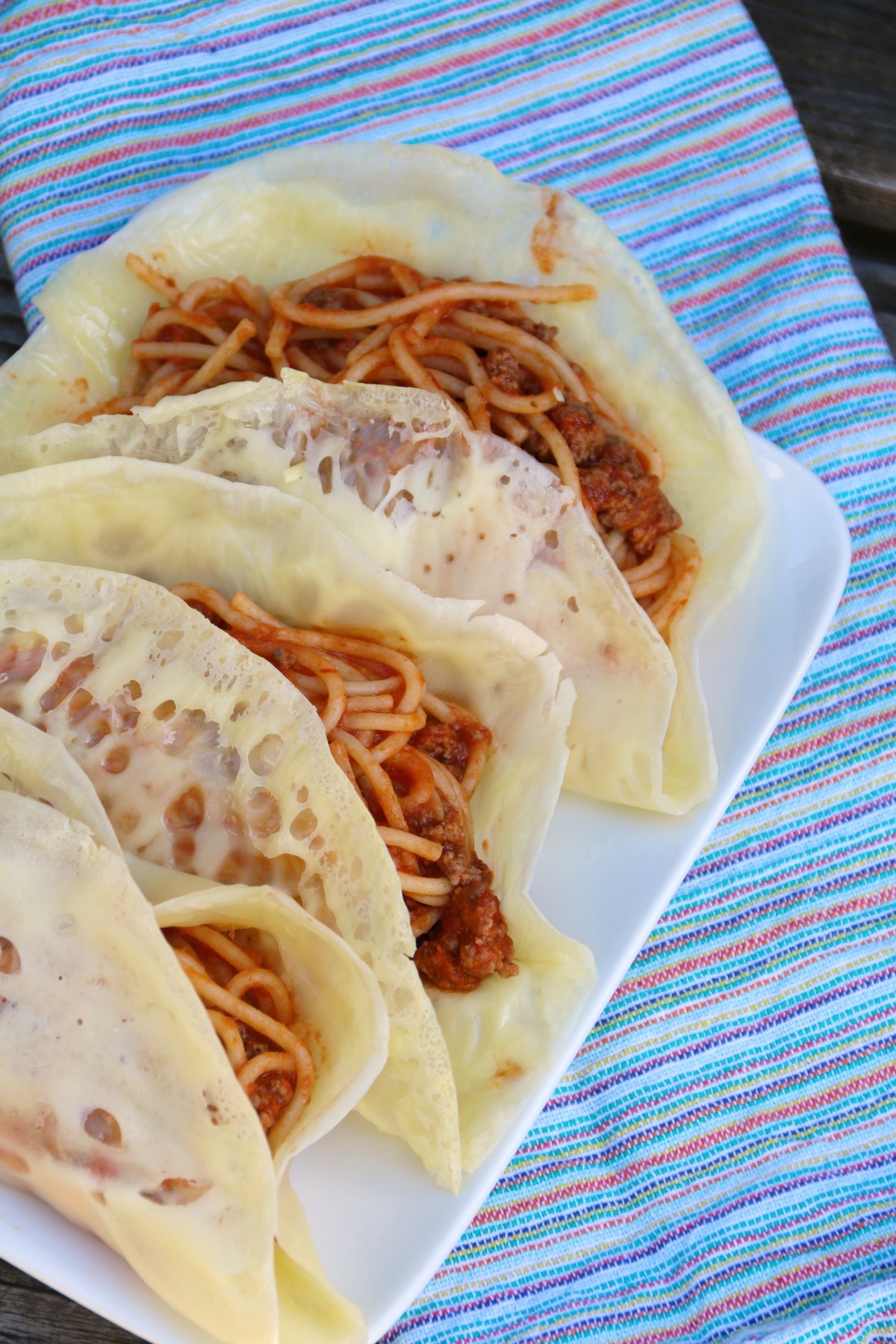 **Full Disclosure: This post contains affiliate links. I may earn a small commission at no cost to you.
Spaghetti Tacos with Parmesan Shells
Ingredients:
Spaghetti and Meat Sauce, cooked as desired
Folio Parmesan Cheese Wraps (or make your own)
Optional: Shredded Parmesan or Mozzarella Cheese, to top your taco with
Directions:
Cook your spaghetti noodles and meat sauce as you typically do.
Heat Parmesan Cheese Wraps as directed on the package.
Form the cheese wraps in a taco shape using the handle of a spatula (directions are on the back of the Folio wrapper).
Combine spaghetti and meat sauce into one dish.
Use tongs to fill the Parmesan shell.
Optional: Top with shredded Parmesan or Mozzarella.
Serve and enjoy!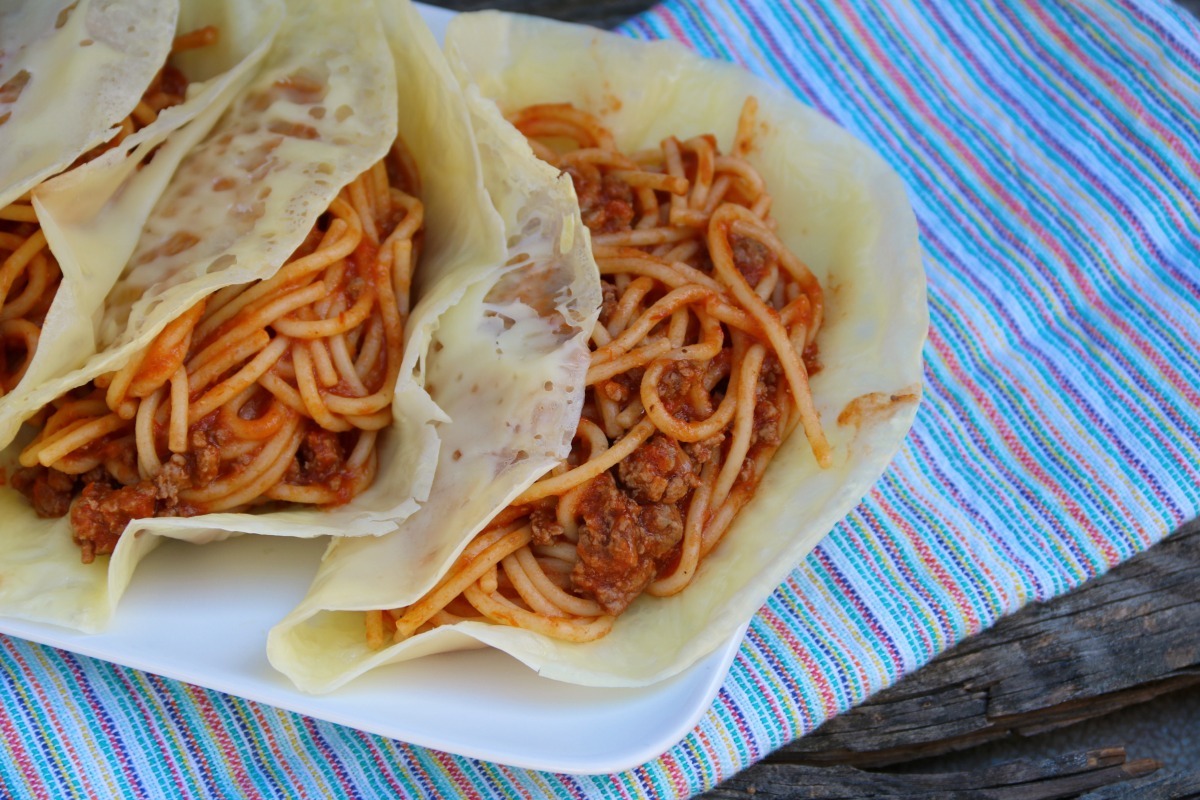 The Parmesan cheese shell isn't going to hold the way a typical taco shell will. It's going to bend and give a little more which makes these Spaghetti Tacos ultra messy. Larry thought it was difficult to bite through the Parmesan shell but I didn't have any issues. That said, if you want to make this dish a little easier to eat (and a little less messy), you can place the Folio Cheese Wrap on a plate or in a bowl and top it with your spaghetti & meat sauce. If you choose the bowl, you'll need a fork and knife to cut the "shell."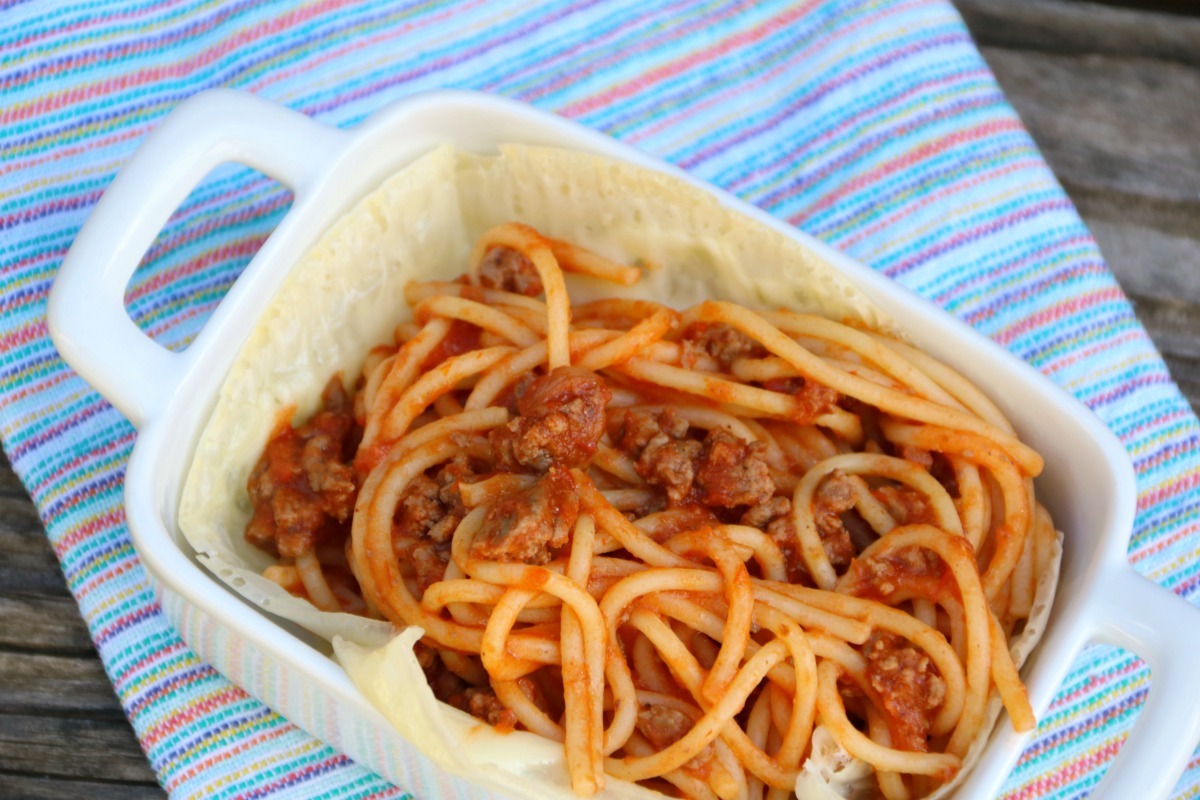 I know this is an unusual recipe but it's so much fun! I think spaghetti tacos would make for perfect appetizers (if served smaller), parties or just because.
Would you make Spaghetti Tacos?