My husband served four years with the U.S. Army and my brother-in-law served 5 years in the Marine Corp followed by 4 years in the Air Force Reserves. To say I'm proud of them is an understatement! As much as I'd love to hear my brother-in-law talk about his time served, it's just not something he's interested in sharing. I can't imagine what he's seen and endured. I don't think I'm strong enough to serve so I encourage our servicemen & women any way I can. This fall, I'll be participating in Wounded Warrior Project Carry Forward 5K, delivered by CSX® to show my support for all the men and women who are responsible for keeping Americans safe. 
**Full Disclosure:

This post is made possible with support from the Wounded Warrior Project. All opinions are my own.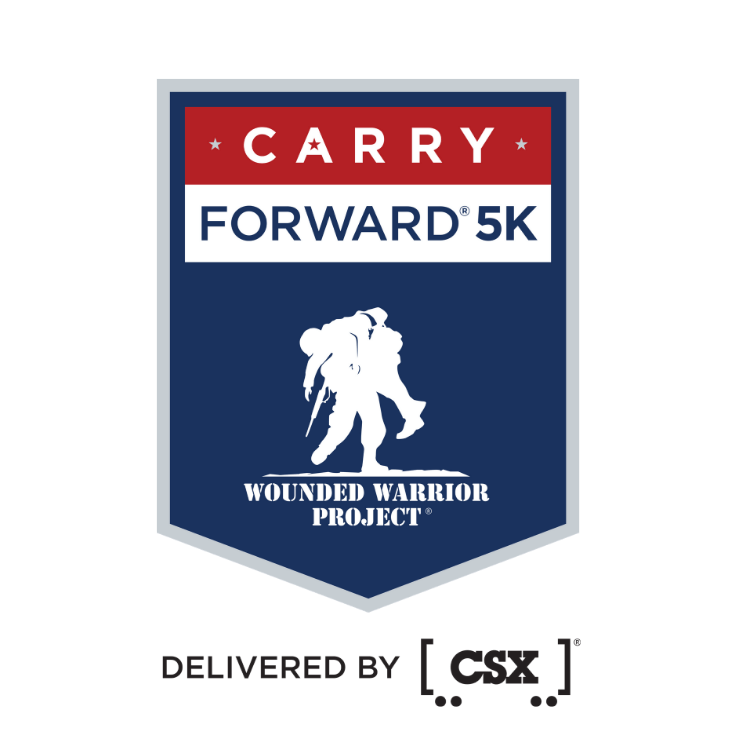 What makes the Carry Forward 5K Special?
Participants choose to complete the 5K in one of three symbolic ways:
Carry a flag to show support and patriotism.

Carry a weight to represent the responsibilities veterans carry while serving our country.

Carry another person to symbolize one warrior carrying another in their time of need.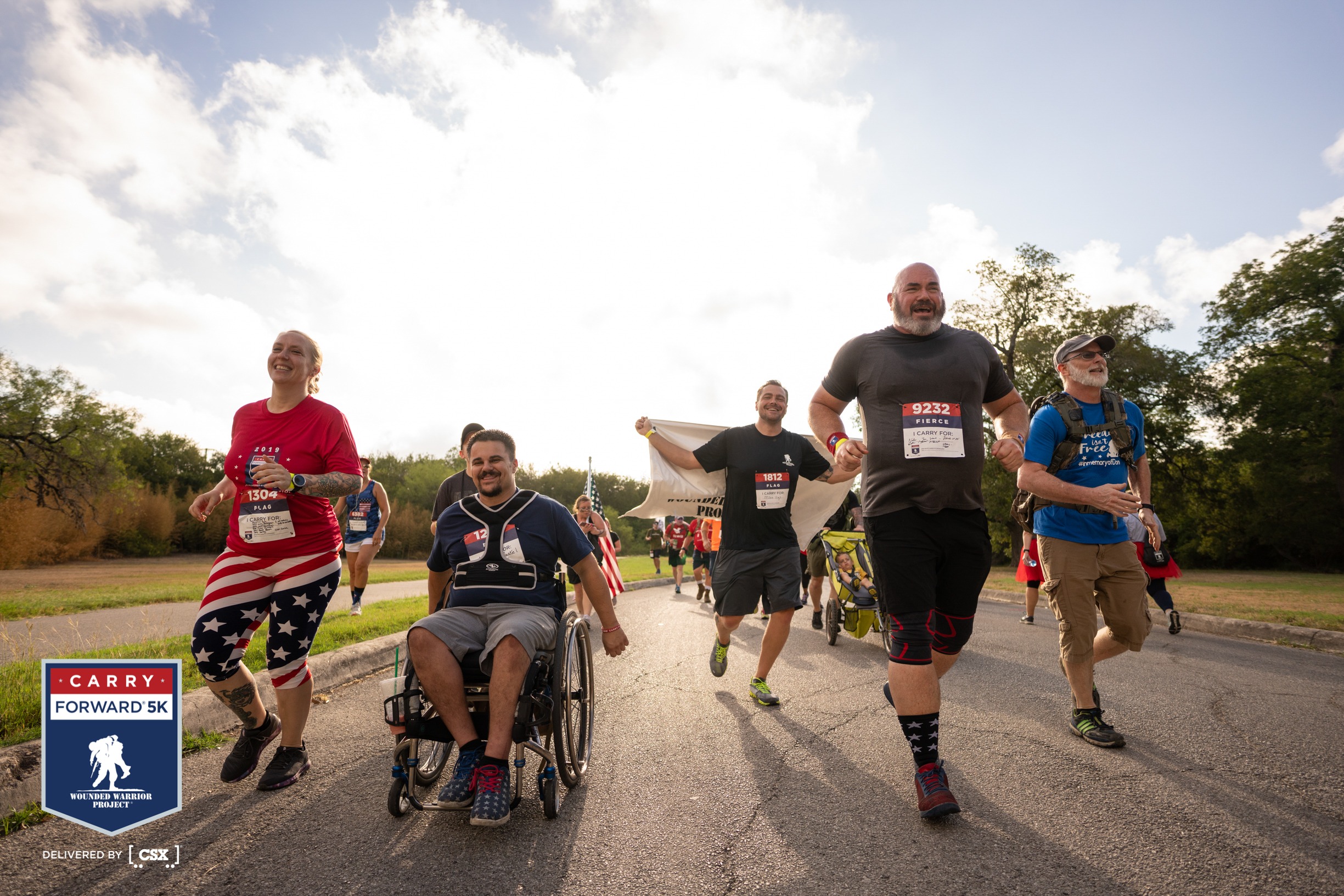 How to Register for your Carry Forward 5K
Visit

Carry Foward

and select your city (if available) or the Virtual 5K. 

Feel good about honoring and empowering wounded warriors!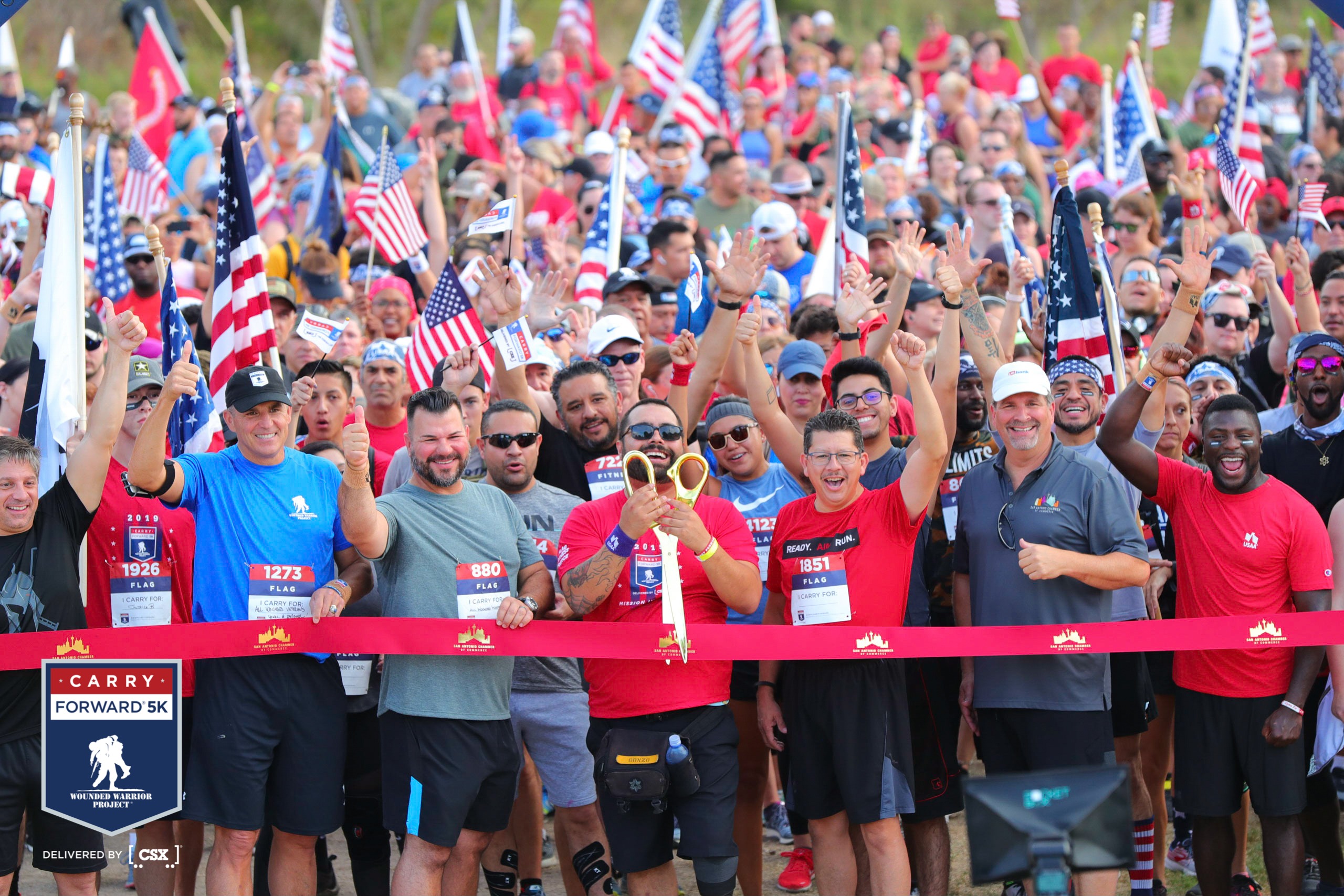 Taking time to stand up for those who have fought for us by supporting the programs they need to live life to the fullest on their own terms is important to me which is why I'll carry for all the men and women I know (and don't know). I'll be participating in the Virtual 5K in San Antonio on October 10 and I sure hope you'll join me in helping put the mission in motion and take action for injured veterans. Give what you can. Every bit helps transform the way warriors are empowered, employed, and engaged in our communities.
I'm forcing my kids to join me in the Carry Foward 5K so they can start to appreciate the sacrifice of the military and understand the meaning of service. They'll be carrying flags to honor those who serve/served. I'm hoping to have a few of my closest friends join me in this virtual 5K as well!
about wounded warrior project (WWP)
WWP was founded in 2003 and is a charity and veterans service organization that offers a variety of programs, services and events for wounded veterans of the military actions following September 11. They have also provided a Track program which helps veterans transition to college and the workplace.
Help me put the WWP mission of honoring and empowering wounded warriors in motion by learning more about Wounded Warrior Project and Carry Forward.