**Full Disclosure: This post is sponsored by Savings.com
I've never been a coffee drinker, and I don't expect that'll ever change, but I find the smell of coffee appealing. So when I was asked to create a recipe using Community Coffee, I went to my sister-in-law's favorite dessert for inspiration and made Tiramisu Muffins with a Coffee Drizzle.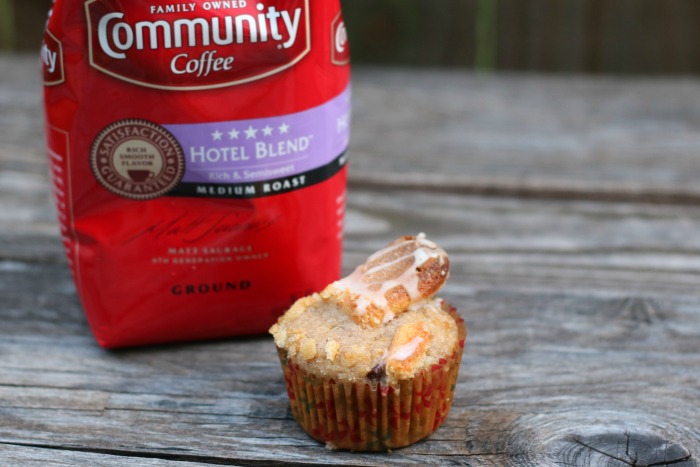 Community Coffee came highly recommended but I also like that for the past 95 years, they've maintained an unwavering dedication to making the best-tasting, highest-quality coffee possible. Additionally, Community Coffee sources their beans from coffee farms around the globe and taste the finished product at their own kitchen tables.
Yesterday was Secretary Day so I took them into the office at my son's school and dropped them off for the office staff. I received compliments from each one of those ladies! They all thoroughly enjoyed the Tiramisu Muffins which made me happy (especially since I hadn't tried them before I dropped them off – or since!).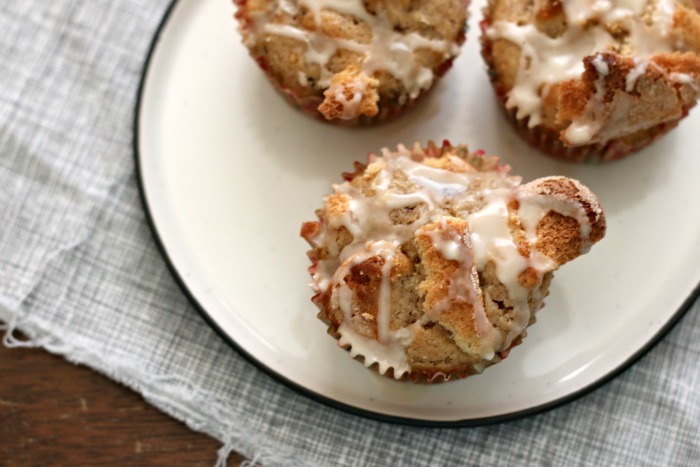 Tiramisu Muffins Recipe –
Ingredients:
1 1/2 cups all-purpose flour
1/2 cup sugar
1 1/2 teaspoons baking powder
1/2 teaspoon cinnamon
1 pinch salt
1 sprinkle nutmeg
1/2 cup whole milk
1/2 cup brewed coffee, room temperature
1/4 cup butter, softened
1/4 cup mascarpone cheese, room temperature
1 large egg
1/2 teaspoon vanilla bean paste
1/4 cup mini chocolate chips
10 – 12 ladyfingers, broken into pieces (optional)


Drizzle:

1 cup powdered sugar
1 1/2 tablespoons brewed coffee, room temperature
Directions:
Preheat oven to 350 degrees.
Line or spray the muffin pan.
In a large bowl, combine the flour, sugar, baking powder, cinnamon and salt.
In another bowl, mix together the milk, coffee, butter, mascarpone, egg and vanilla until smooth.
Whisk the wet ingredients into the dry ingredients.
Fold in the chocolate chips.
Scoop about a quarter of a cup of batter into each tin.
Add a sprinkle of ladyfingers.
Cover with about a quarter of a cup of batter and, if desired, a few more lady fingers.
Bake 25-30 minutes, or until the muffins spring back when touched.
Remove from oven.
While the muffins are cooling, mix the powdered sugar and coffee together to make the drizzle.
When they are cool to the touch, dribble the mixture over the muffins.
Serve and enjoy!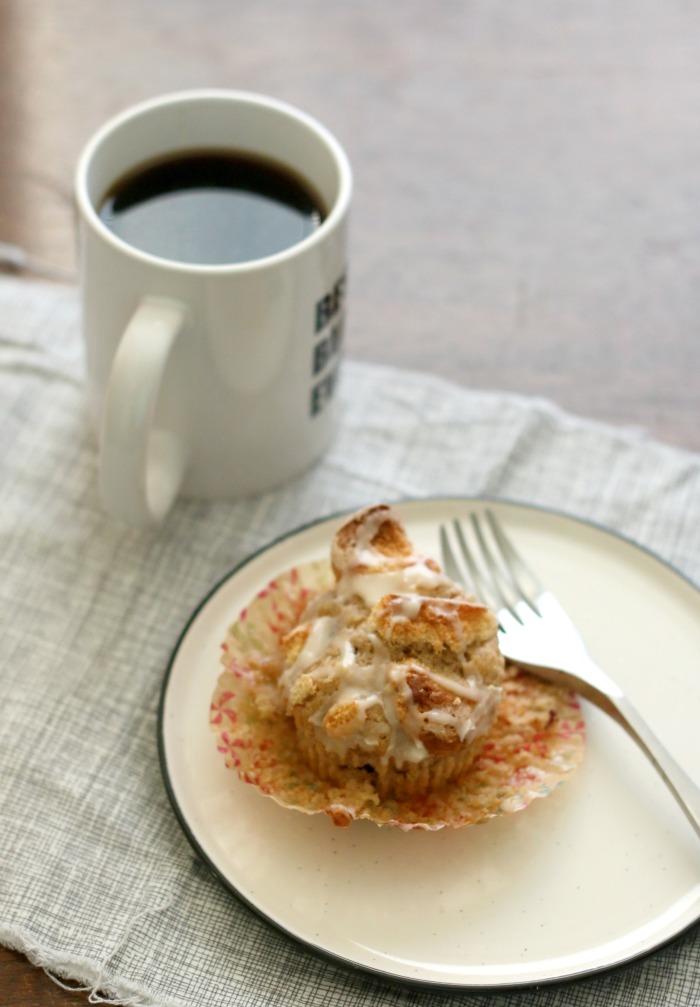 Take advantage of this Savings.com exclusive printable coupon for $3.00 off any two bags or Single-Serve boxes of Community Coffee:
And in select areas, check your Valpak envelopes to get an additional $3.00 off Community Coffee coupon!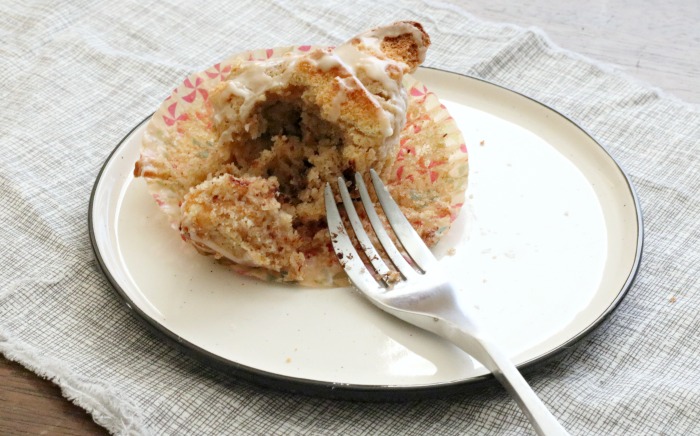 You might also be interested in: