**Full Disclosure: This is a sponsored post which also contains affiliate links.
In 2016, there were an estimated 268.8 million registered vehicles in the U.S. That's a whole lot of vehicles! So, when you're in the market for a new vehicle, there's lots to choose from. Between Chrysler, Ford, General Motors and subcompact cars, mid-size cars, SUV's, trucks and vans, shopping for a new vehicle can spin your head around in a million different directions. But how do you find the car that is right for you? Read on to find out!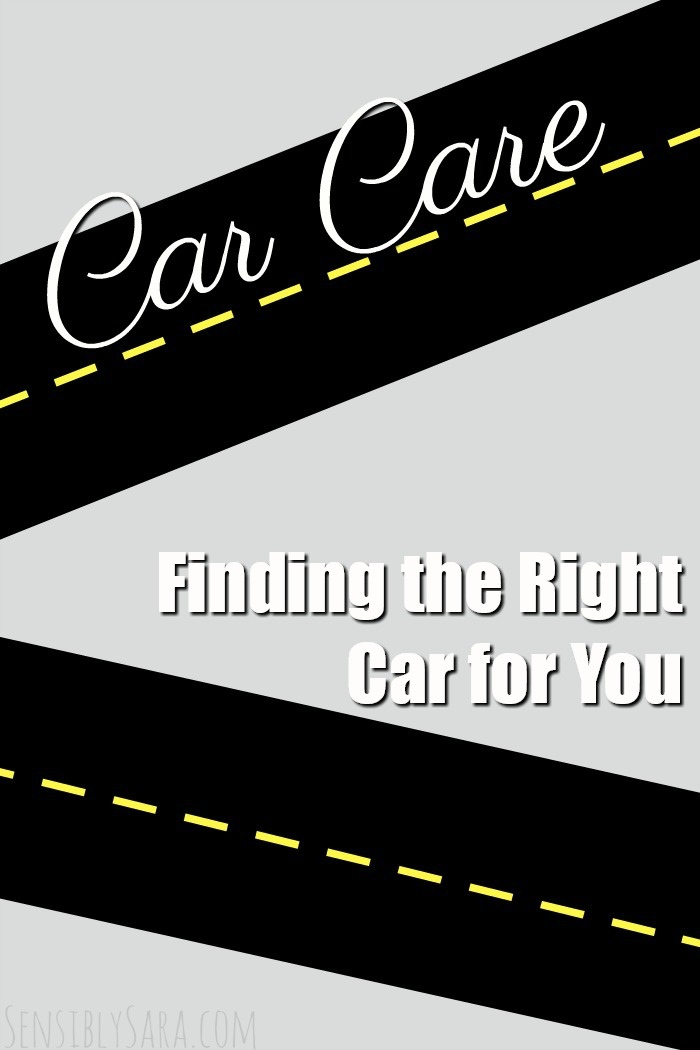 Assess your commuting, driving and transportation needs – The first, and most important step, when it comes to finding the right car for you, is to assess what you're going to need from a car. Start by asking yourself a few important questions, like:
How many passengers and how much cargo will you be carrying? If you need to haul more than 4 passengers, you may want to consider a minivan, such as the Chrysler Pacifica or the Honda Odyssey or an SUV, such as the Ford Flex or the Jeep Grand Cherokee. If you'll be carrying around a great deal of cargo, you may want to think about a pickup truck, like the Chevrolet Silverado Crew Cab or the Nissan Titan.
What type of climate do you live in? If you live in the city, an SUV may not be your best choice. Instead, you may want to consider a car that's small and has good fuel mileage, like the Honda Civic or the Kia Soul. However, if you live up in the snowy mountains, the Subaru Forester or the Toyota Land Cruiser may be a good choice for you.
Do you prefer speed or comfort in a vehicle? If you constantly feel the need for speed, consider the Chevrolet Corvette or the Ford Mustang. However, if a comfortable ride is more your style, check out the Acura RLX or the Buick LaCrosse.
Determine how much you can afford to spend on a vehicle – Most people do not pay cash upfront when buying a vehicle, meaning they're likely going to be making a monthly car payment. There really is no perfect formula when it comes to determining how much you can afford each month, but as a general rule, your monthly car payment should not exceed 15% of what you take home for a paycheck each month. For example, if you bring home roughly $1,548 each month, your monthly car payment should be about $232 or less.
Research vehicles that you're interested in online – Gone are the days where you had to drive from dealership to dealership to research potential vehicles you were interested in. Nowadays, there are numerous website that allow you to research vehicles with ease. Some of these websites even allow you to filter your car search specifications to find specific car colors, features or trim options. A few of the more popular websites to use include www.edmunds.com, www.cars.com, www.cargurus.com, www.autotrader.com and www.autobytel.com.
After researching a few vehicles online, you'll likely be able to choose the car that is right for you!
Head over to Houston Dodge Dealer to find a car that fits your needs!