**Full Disclosure: This post is part of a sponsored campaign with Savings.com and Community Coffee. All opinions are my own.
I am not, nor have I ever been, a coffee drinker but I have friends who enjoy coffee and I like to do special things for those friends. With summer quickly approaching, I think my friends are going to need Chocolate Coffee Truffles to power through all that comes with having kids home all day long!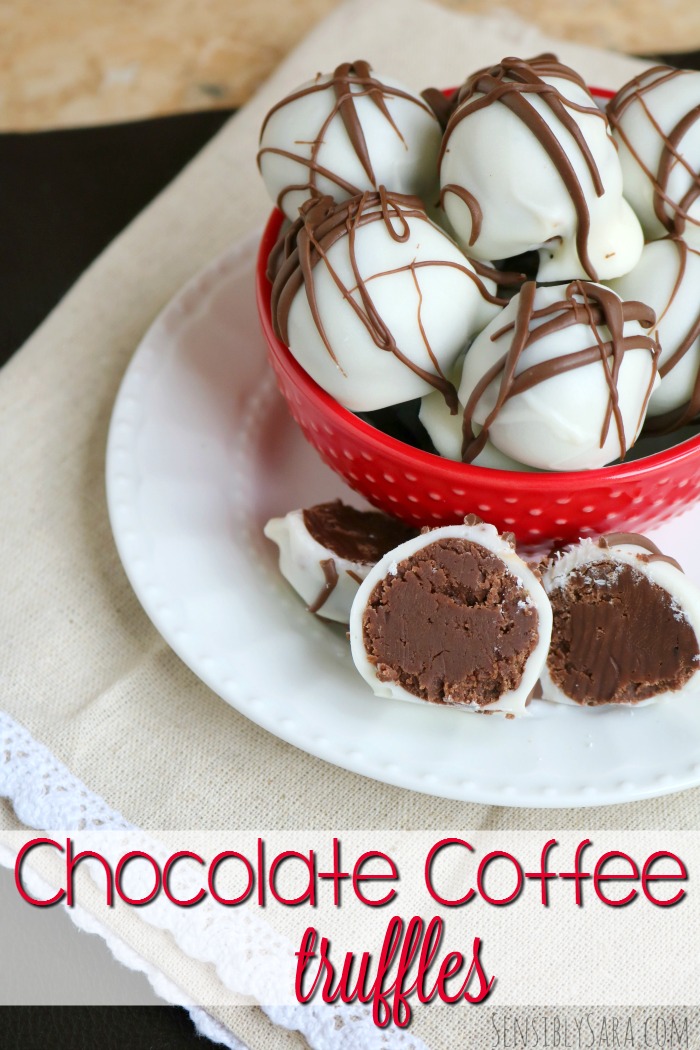 I used Community Coffee to make the truffles because it came highly recommended. But, Community Coffee also has an interesting story:
In 1919, "Cap" Saurage discovered the secret of making a special coffee. He named it "Community Coffee" out of appreciation for his community of friends and the customers he served. With the help of his family, Cap Saurage opened a country store to sell coffee and other groceries to his neighbors. Four generations later, his family is still selecting, roasting and perfecting great-tasting blends for coffee lovers everywhere. From sourcing our beans at coffee farms around the globe, to tasting the finished product at our own kitchen table.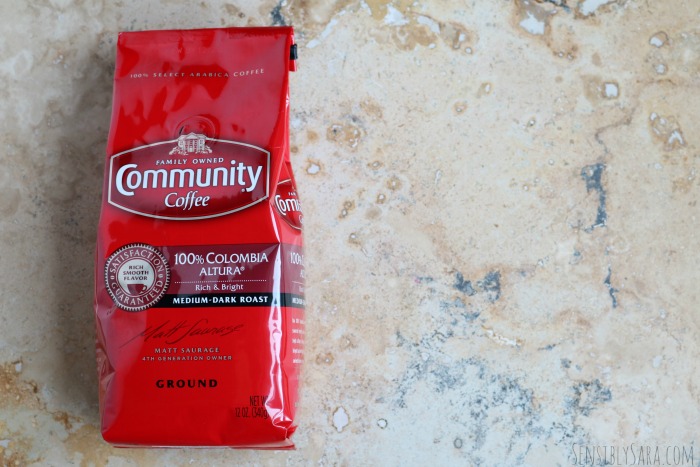 How to Make Chocolate Coffee Truffles –
Ingredients:
8 ounces Heavy Whipping Cream
1 TBSP Community Coffee
1 package (11.5 ounces) Milk Chocolate Chips
1 package White Chocolate Candy Melts
Optional: Chocolate Drizzle
Directions:
Make Coffee:

Bring heavy whipping cream to a boil.
Add Community Coffee.
Cover and remove from heat for about 5 minutes.
Pour coffee through cheesecloth to remove the grounds.

Make Ganache:

Pour milk chocolate chips into a bowl.
Add 4 ounces of hot coffee over the chocolate.
Stir until smooth.
Refrigerate for 1 – 2 hours.

Make Truffles:

Use a small scoop to form balls.
Heat white chocolate candy melts as directed on package.
Gently roll each ball of ganache through the white chocolate.
Optional: drizzle chocolate over the truffles.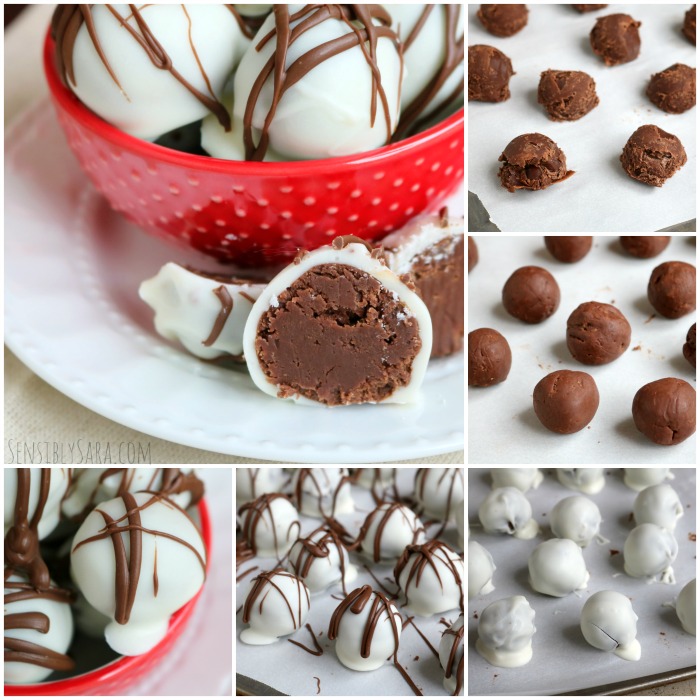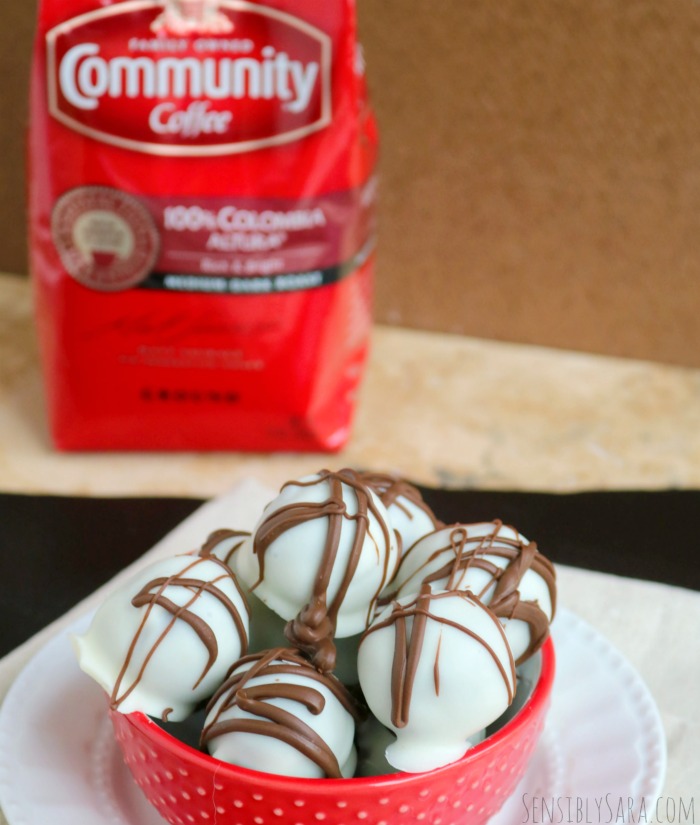 SAVE $1.50 OFF ANY ONE (1) BAG or K-CUP® BOX of Community Coffee at HEB stores:
If you are Texas-based, check your Valpak envelopes to get an additional Community Coffee coupon!