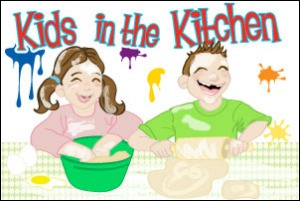 My niece was here visiting last week and helped me with a couple of things in the kitchen. She helped make my Twizzlers Twists Trail Mix and then we made these fun Peach Italian Cream Sodas!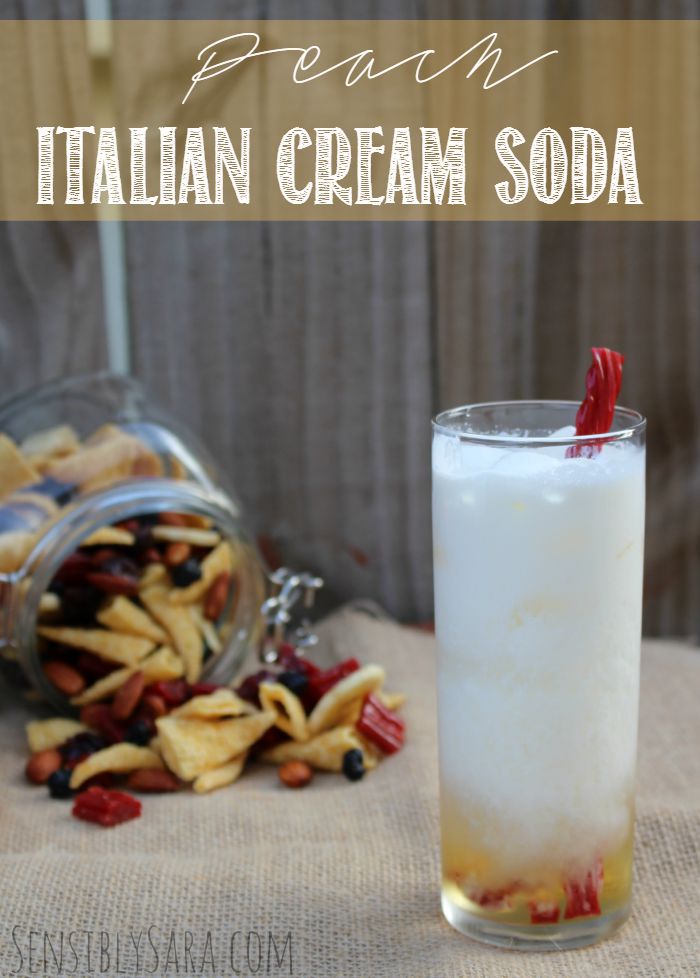 Italian Cream Sodas are incredibly simple!
You'll Need:
Sprite, Ginger Ale or Club Soda
Heavy Whipping Cream (though, milk will work in a pinch)
Ice
Instructions:
Put ice to a cup.
Add 6-8 ounces of soda to the ice.
Measure out and pour in 2-3 TBSP syrup.
Measure out and pour in 1-2 TBSP heavy whipping cream.
Serve and enjoy!
Note: There are no set measurements. Play with them and see how you like it best!
MMM-mmm!! Italian Cream Sodas are a delicious treat for summer!
Which flavor would you pick for Italian Cream Sodas?
Did you have fun in the "kitchen" this week? Did you try a new food or a new kid friendly restaurant? Did your little ones use their snacks to count to 10? We invite you to share your experiences, photos, stories or recipes that include your #kidsinthekitchen!
Come join me each week by linking up a post, new or old, that features the theme Kids in the Kitchen. It doesn't matter what you are doing as long as you are doing it together, enjoying it and learning something along the way.
having a tea party
counting skills with m&ms
pouring from measuring cups
discovering a local restaurant that your kids love
Don't have a blog? That's ok! Just share an Instagram photo or Facebook update.