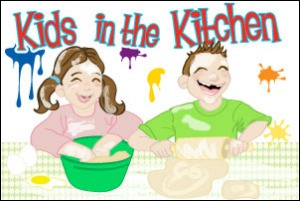 What do you make for dinner on lazy nights?
Sometimes we go out, occasionally we have cereal but usually we eat pizza (semi-homemade, delivered or store-bought). When I made my meal plan a few weeks ago, we had a crazy week planned and I knew I would want something simple for Friday night. I bought everything I'd need to make semi-homemade pizza.
Friday night came and I was right. I pulled out the ingredients, Colin offered to help and we set to work.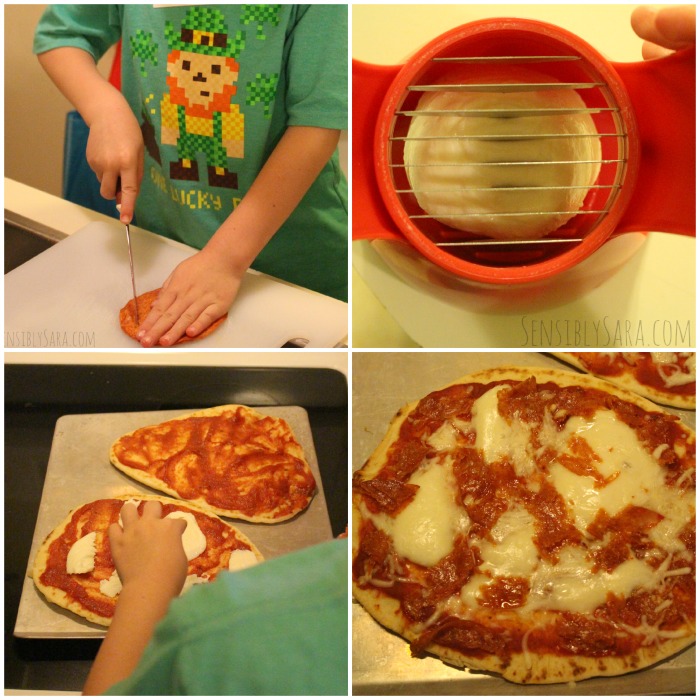 He opened the Naan. Then, while he cut the pepperoni, I slathered sauce on the 'crust.' And what's semi-homemade pizza without cheese?! So Colin helped cut the fresh mozzarella. While he created the pizza, I pre-heated the oven.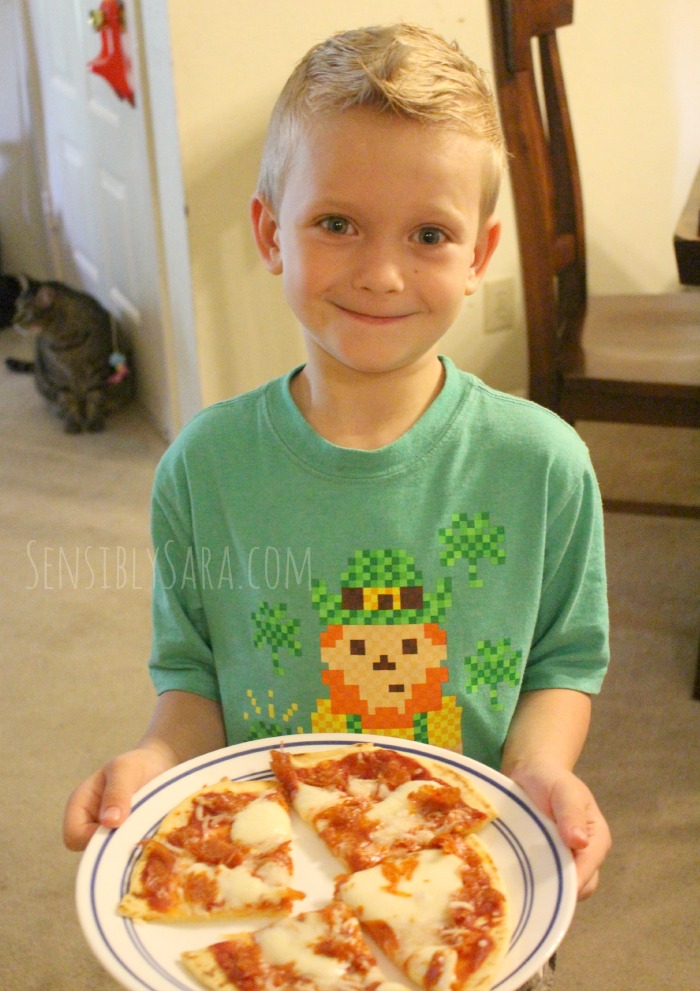 When I pulled the completed pizzas out of the oven, Colin could not have been more proud! And, the pizza was delicious – he got compliments from everyone in our house!
Do you ever make homemade pizza?
Did you have fun in the "kitchen" this week? Did you try a new food or a new kid friendly restaurant? Did your little ones use their snacks to count to 10? We invite you to share your experiences, photos, stories or recipes that include your #kidsinthekitchen!
Come join me each week by linking up a post, new or old, that features the theme Kids in the Kitchen. It doesn't matter what you are doing as long as you are doing it together, enjoying it and learning something along the way.
having a tea party
counting skills with m&ms
pouring from measuring cups
discovering a local restaurant that your kids love
Don't have a blog? That's ok! Just share an Instagram photo or Facebook update.