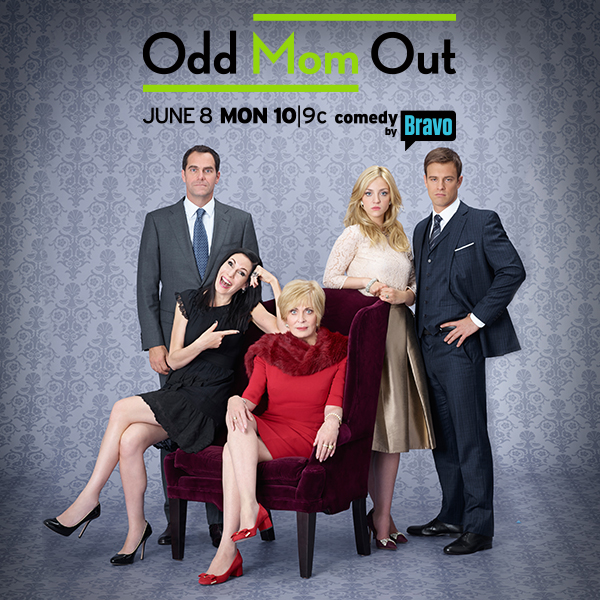 The end of your regular shows has happened.  You have to wait the entire summer before they are back on.  Do you suffer through the muck that's on?  Or find something you can actually enjoy?  I choose to find something I'll enjoy!
I am here to tell you about a funny new show!  Starting June 8th on Bravo TV at 10/9 Central, you'll be able to catch a scripted and fairly relate-able new show – Odd Mom Out!
To help you celebrate the new show, I thought you might like two mocktail recipes.  One for a Mom-ito and another for a Mom-osa.
For the Mom-ito: 
Squeeze 1/2 a lime over a cup full of ice.
Add a few slices of lime for color.
Fill with Ginger Ale.
Enjoy!!
For the Mom-osa:
Add ice to a glass.
Fill about 1/2 full with orange juice.
Top it off with Sprite.
Garnish with a strawberry, if you'd like.
Enjoy!!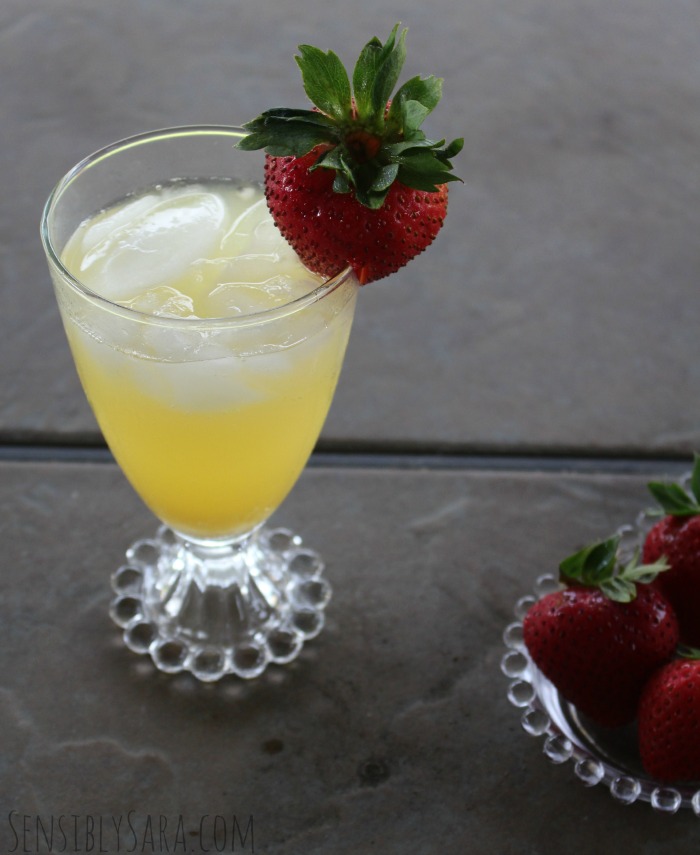 The alcoholic versions of these recipes are below: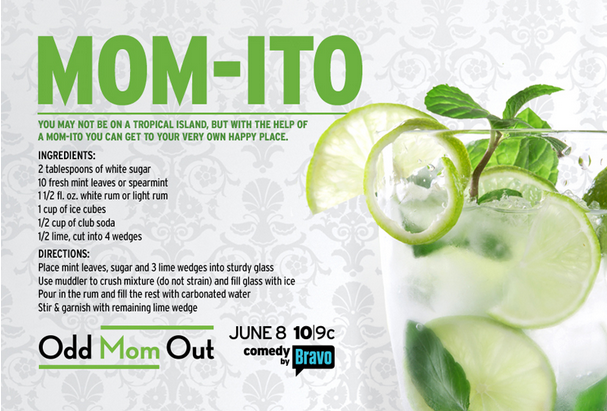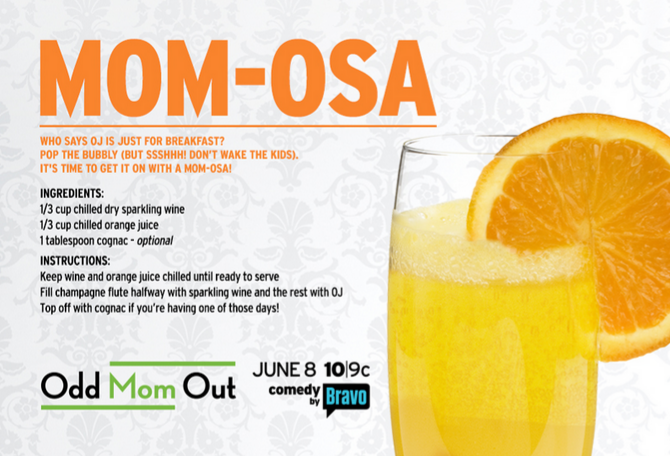 To Throw a Screening Party …
You'll Need: 
TV
A Screening Kit!  (Mine was provided and it included the first 2 episodes of Odd Mom Out & a digital party kit)
Friends
Food & Drinks
How To Throw a Screening Party: 
Pick a Date & Invite Friends!  Try to give your friends ample time to save the date.
Clean House & Decorate!  Make sure your home is visitor ready.  Add decorations if desired.
Create!  If you are serving drinks in glasses that look the same, I'd recommend making glass charms.
Prepare!  Make the snacks and pre-make as many of the drinks as you can.
Enjoy It!  You're ready – don't sweat the small stuff and have a great time with your friends!
It's premier time for Odd Mom Out!  Now that you are jazzed about the show, you have a chance to win $20,000 in each of the first 4 weeks of premier episodes (6/8 – 6/29) through the Tune-In to Win Sweepstakes.  Tune in live at 10/9c on Mondays (6/8-6/29) for the secret hashtag and tweet it out to @BravoTV each week for their chance to win.  Easy enough, right?  Good luck!
Are you excited for Odd Mom Out??