Guest post by: Debra Muccio, FindingDebra.com – March 2021
Nicknamed the "Grand Canyon of the Pacific," Waimea Canyon State Park is an impressive destination with the most incredible panoramic views of one of Kauai's not-so-hidden gems. It is not to be missed.
TIP: On your drive up to Waimea Canyon, be sure to stop in the small town of Hanapepe, which was the inspiration for Disney's Lilo and Stitch.
Author Debra Muccio was invited on a complimentary press trip to Kauai. As always, all opinions are her own.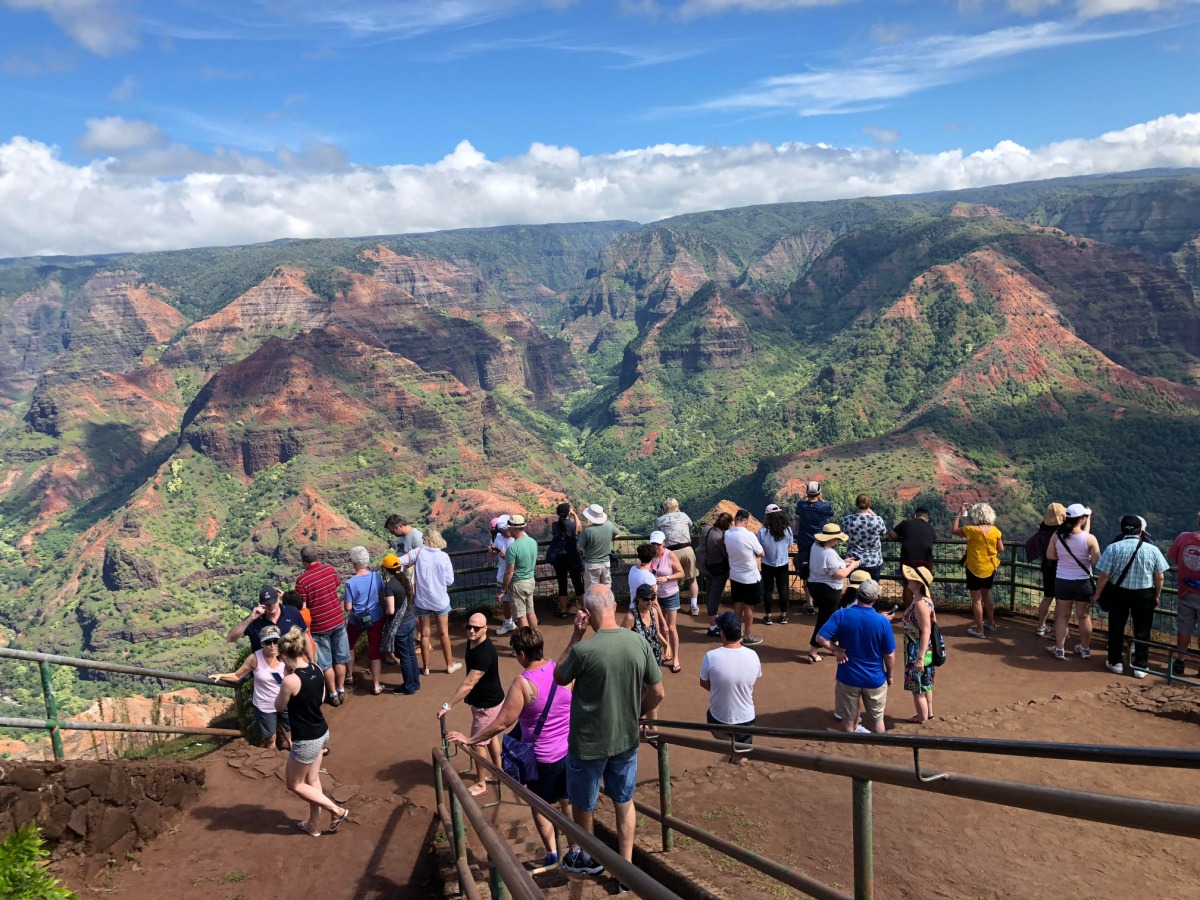 Waimea Canyon State Park
As an island visitor, I've had the privilege of visiting Waimea Canyon State Park on three different occasions, during two different press trips. Each visit was a unique experience, ones that I will never forget. While you might think of Kauai as scenic coastlines, you'll soon discover that the fourth largest of the main Hawaiian Islands has an interior section that showcases its diversity.
Imagine a canyon that is 14 miles long, 1 mile wide, and more than 3,600 feet deep.
How to See Waimea Canyon State Park
As an island visitor there are a couple of different ways to really access Waimea Canyon for the sweeping views without hiking the trails, and I've experienced them both first hand. If you are wanting more adventure, you can certainly look into camping or hiking, which can be allowable by permit with advance reservations.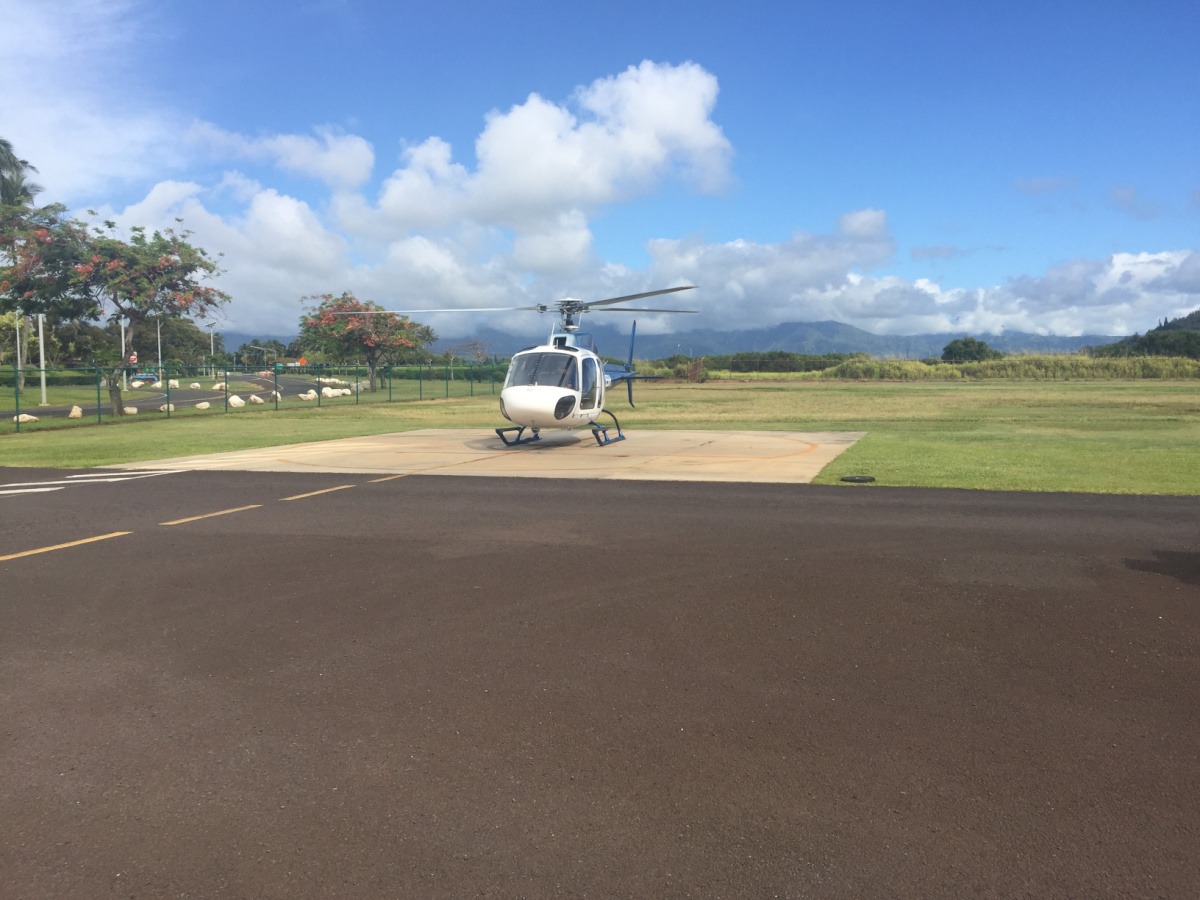 Waimea Canyon by Air
Twice now I've found myself soaring above the island in a helicopter. Thrilling doesn't even begin to describe it. And even though I might have been more than a little nervous, the experience was more than I could have imagined. Since a helicopter ride is one of the best ways to see the island, and the only way to see the famed Napali Coast other than by sea, you might find yourself on board. You will then get to see the magnitude of Waimea Canyon by air, a totally different way to view it, and part of almost every Kauai helicopter experience.
TIP: Book your helicopter experience with Island Helicopters, the only ones allowed to land for a brief time at Jurassic Falls, the waterfall seen in the opening of Jurassic Park.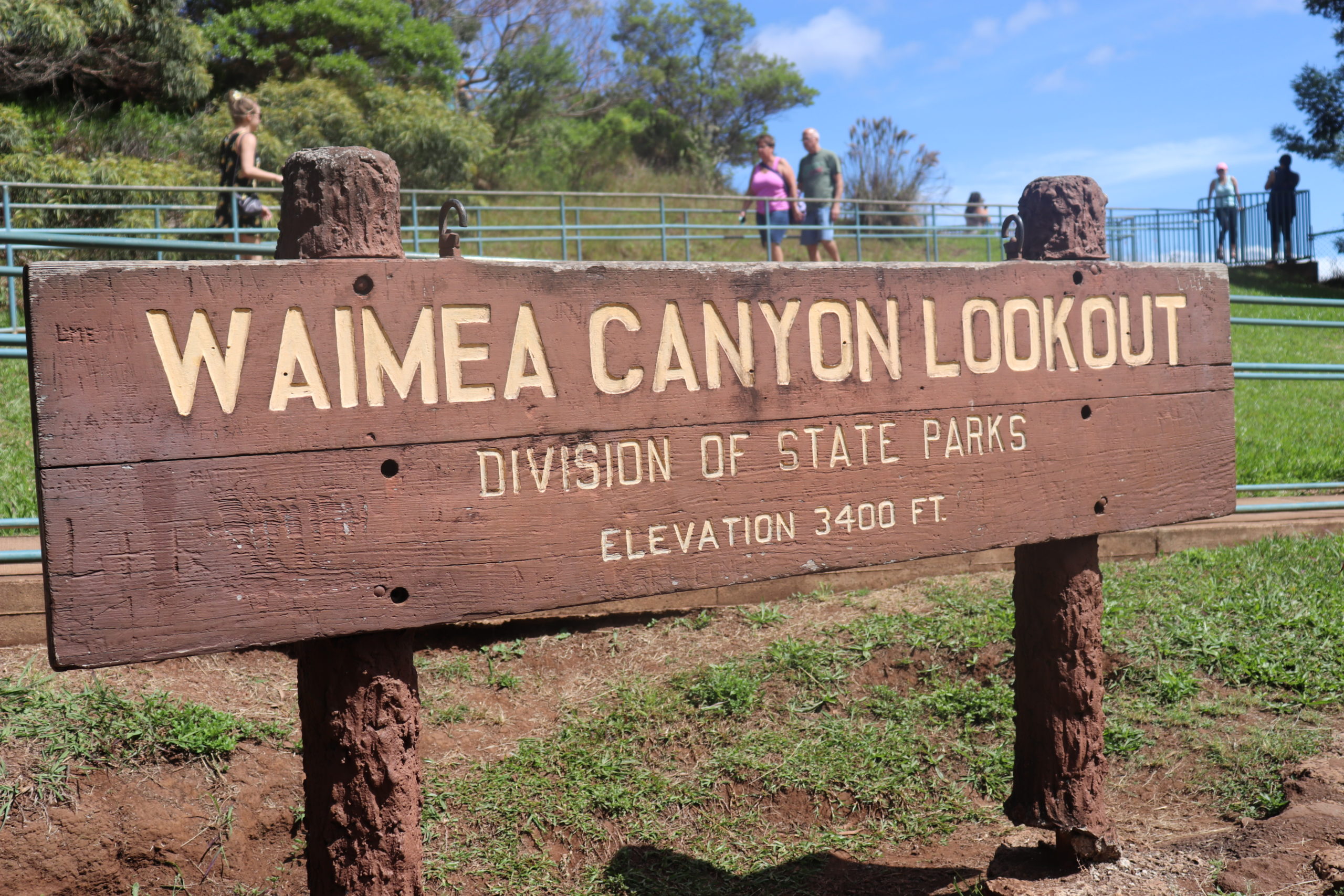 Waimea Canyon by land
Address: Waimea Canyon Drive, Waimea, HI 96796
Head inland on the west side of the island and join the main road, which is aptly called Waimea Canyon Drive. The drive leads you along where you can visit the main Waimea Canyon Overlook, but don't hesitate to safely pull over on the side of the road to experience the views beforehand.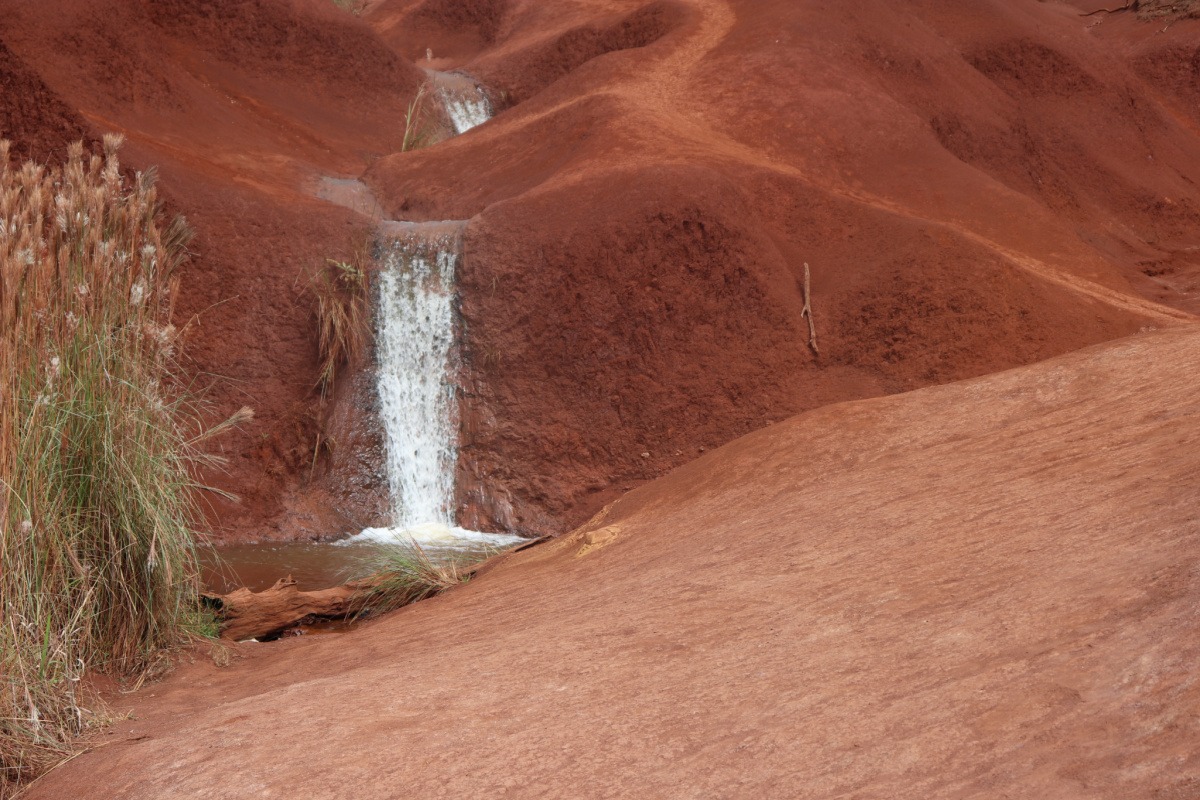 One such spot I found myself pulling over for during the drive up was to look at the red dirt waterfalls. Located on the left side of the road as you go up, this area was stunning.
Be careful to stay in the designated lookout areas when you reach the main overlook. I spotted many visitors venturing out and away on the hazardous cliffs. There are signs noting the danger and they are often disregarded.
TIP: If you plan on scuba diving during your trip, make sure to wait at least 24 hours before visiting Waimea Canyon because it is at a much higher elevation.
Put Waimea Canyon on your Kauai bucket list. You won't regret it.
About the Author: A lifestyle and travel blogger at FindingDebra.com, Debra Muccio is always adventure bound, from walking the red carpet in Hollywood to hiking through the rainforest in Singapore. Raising a daughter alongside her husband, she's a mom who is focused on creating unforgettable memories, one trip at a time.